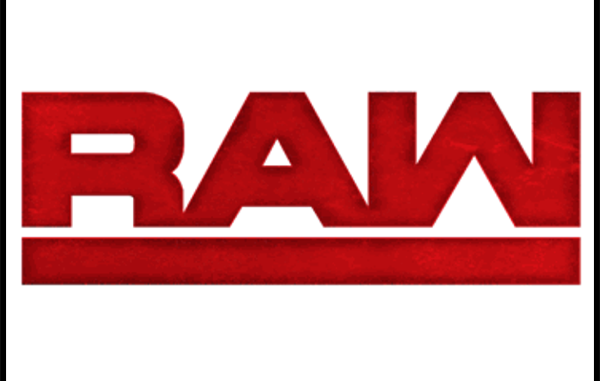 ---
SPOTLIGHTED PODCAST ALERT (YOUR ARTICLE BEGINS A FEW INCHES DOWN)...
---
HEYDORN'S WWE RAW REPORT
DECEMBER 3, 2018
HOUSTON, TX
AIRED ON USA NETWORK
Announcers: Michael Cole, Corey Graves, Renee Young
[HOUR ONE]
-The program began with a ten bell salute to former President George H.W. Bush.
Heydorn's Analysis: The ten bell salute gives me goosebumps every time. Nice touch by WWE. Especially in Texas.
-After, the show open ran and Michael Cole welcomed the audience to the show as Ronda Rousey's music blared in the arena. As Ronda walked to the ring with a smiling face, Cole hyped her upcoming Raw Women's Championship against Nia Jax at TLC. Ronda appeared extra pumped up as she stood in the ring and held her belt high in the air while saying "let's do this." From there, Natalya's music played and she walked to the ring to join Ronda.
Heydorn's Analysis: Loved Ronda's entrance. She was focused, intense, and looked the part of the biggest star on the show. Well done. 
(1) RONDA ROUSEY & NATALYA vs. NIA JAX & TAMINA
After Nattie, Jax hit the ring with Tamina. Jax got some great heat from the audience and played to that negative reaction with her facial expressions. As the heels walked to the ring, Cole cued up a highlight video that detailed the events between these four women on last week's show. Once they got to the ring, the referee was about to ring the bell, but the Riott Squad's music hit. They walked out with a table in hand which cause a distraction for Nattie and Ronda. Because of that distraction, Jax and Tamina were able to attack from behind and get the momentum on Ronda. In the meantime, the Riott Squad took out Natalya. Tamina and Jax used the steel steps to decimate Ronda while the Riott Squad attempted to put Natalya through the table. As they did, Rousey tried to battle back to stop them, but she was beat down by Jax and Tamina. From there, the Ruby Riott kicked Nattie in the face and then Logan and Morgan slammed her through the table. After, the heels ran off while Ronda checked on Natalya. (c)
WINNER: No contest (match never truly started)
Heydorn's Analysis: Pretty intense segment to start the show. That said, other than the fact that Jax beat down Ronda ahead of the match, I'm not sure how the Riott Squad injuring Natalya helps build the match between Ronda and Jax. If it was Jax that did the table spot, I'd get it. This got heat, but not sure it was on the right person. 
-After the break, Michael Cole and the announce team recapped the events that started the show. Then, Rousey and Nattie were shown walking backstage. Ronda tried to comfort Nattie and demanded help for her friend. Doctors proceeded to check on Nattie as Ronda had a look of disgust on her face.
-Back inside the arena, Alexa Bliss's music hit and the Raw Women's General Manager hit the ring. In it, she grabbed a microphone and reminded everyone that she was in charge of the women's division on Raw. She then promised to give the audience the best her division had to offer. On that note, she said that her open forum last week didn't work, but she wanted to try again. So, once again, she brought out Sasha Banks and Bayley for round two.
Heydorn's Analysis: So yeah, it didn't work last week in the storyline OR in practice. By all means, let's do it again. Eye roll.
Banks and Bayley proceeded to make their way down to the ring and as they did, the announce team debated Bliss's strategy in running the open forum again. When they got to the ring, Bliss thanked them and told the audience they would be allowed to ask anything they wanted. From there, Bliss proceeded to look for questions, but Bayley interuppted her and asked where Mickie James, Alicia Fox, and Dana Brooke were hiding. Bliss said they weren't around this week and then found a question in the crowd. The man in the audience asked why Sasha Banks was using Bayley. In response, Banks said that they were friends and that they enjoyed their weekend in Texas. The next question was about who Bayley and Banks wanted to face as dream opponents. Their answer was Trish Stratus and Lita at WrestleMania. The third question was what super power they'd want to have and Bayley answered with the ability to make things disappear including Alexa Bliss. Banks agreed and said she sucked. In response, Bliss said "I did take your title, but …)
Heydorn's Analysis: Burn … good grief. What is the purpose of this? 
The fourth question was in regards to what both women wanted to do in 2019. In response, they said that they wanted to become the first ever Women's Tag Team Champions. The crowd popped big for that line. After she said it, Alicia Fox, Mickie James, and Dana Brooke ran down to attack. Bliss stopped them and berated them for trying to interrupt another segment like they did last week. Bliss then made a tag team match pitting Bayley and Banks against James and Fox. The show then went to a mini picture in picture commercial break. (c)
Heydorn's Analysis: Ok, well at least we have the purpose of this segment now. The Women's Tag Team Titles. Not sure it why it took this segment to get there, but alas, they got there. For as much time as the women's division is getting these days, tag titles make sense. In addition, it makes sense for Banks and Bayley to lead that charge. 
(2) SASHA BANKS & BAYLEY vs. ALICIA FOX & MICKIE JAMES
When the break ended, the match had already started. Alicia Fox was fully in control of the match and had Bayley down on the mat with a sleeper hold. The audience worked to clap for Bayley to escape, but she was slammed into Mickie James's foot instead. From there, Fox and James double teamed Bayley until Bayley dodged a kick from Fox that hit James out of the ring. This allowed Bayley to make the tag to Banks. Upon entering the ring, Banks cleared the ring and ended up locking in the Banks Statement on Fox. As Fox was about to tap, James broke the hold and then tagged into the match herself. from there, the two exchanged strikes in the middle of the ring.
Heydorn's Analysis: Graves framing the quest of Bayley and Banks to be tag team champs as a lost cause is interesting commentary to digest. Sounds like the story here won't just be about the titles, but about Banks and Bayley's quest to get them. If done right, that will make their crowning moment stronger and more memorable. If done wrong? Well, yeah …
In the end, James went for her finisher, but Banks countered it. She made the tag to Bayley and then hit her Backstabber which Bayley turned into her Bayley To Bell Suplex. After, Bayley made the cover for the 1,2,3 win.
WINNER: Banks and Bayley via pinfall
Heydorn's Analysis: A to B match, but effective in positioning Banks and Bayley as a top team. Well done.
-After the match, Banks and Bayley celebrated before the announce team recapped the destruction of team Baron Corbin from last week. (c)
-Out of the commercial break, Alexa Bliss was confronted by an angry Ronda Rousey. Rousey said that the Riott Squad crossed a line and Bliss said that she sent them home. Rousey then said she'd take care of Tamina and Jax on her own and Bliss said she couldn't allow her to do that. Bliss then said that she would find Rousey a new partner since Nattie couldn't go. Rousey brushed that off and said she'd find her own.
Heydorn's Analysis: Now there is a decent hook for the show. Start off with a big angle and now the audience gets to ride with Ronda Rousey as she works to overcome for a payoff at the end. It's not rocket science, folks. 
-After the backstage segment, a promotional video for Baron Corbin as General Manager aired. When the video ended, the announce team hyped Corbin vs. Braun Strowman for TLC, but noted that Strowman wouldn't be participating because of his injury.
Heydorn's Analysis: WWE is laying the Braun Strowman won't be showing up at TLC narrative on pretty thick. We know what happens when that happens right? The closer we get to TLC and the more this narrative is told, the better the chances we see Strowman at the event.
-When the video ended, Bobby Roode and Chad Gable confronted Baron Corbin in his office. They demanded a tag team title rematch, but Corbin said that they didn't deserve it. Corbin then said he was a decent guy and that if Bobby Roode beats Drake Maverick in a match, they could have their title opportunity. He said that Chad Gable and AOP would be banned from ringside. Roode and Gable liked that idea and walked off.
-After that segment, the Lucha House Party made their way to the ring. The show then went to commercial break. (c)
-Out of the commercial break, Lucha House Party was doing their lucha chant before the Revival made their entrance. On their way to the ring, the Revival said that the Lucha House Party lacked decency and that they didn't respect tag team wrestling. From there, Scott Dawson said that he'd teach LHP a lesson in a one on one match. Before the match began, the announcement was made and the match was made a Lucha House rules match. Essentially the match was now a 3 on 1 match.
Heydorn's Analysis: This again? It wasn't a one night thing then? Great. 
(3) SCOTT DAWSON vs. LUCHA HOUSE PARTY – Lucha House Party Rules Match
Out of the gate, the LHP took quick control of the match. Dawson took over after nailing Lince Dorado with a kick and locked in a back submission on him after. The audience did the lucha chant to will Dorado into an escape and he finally was able to. From there, Dorado made the tag and Lucha House Party took full control. They then each hit their finisher on Dawson before Gran Metalik the cover for the 1,2,3 win.
WINNER: Lucha House Party via pinfall
Heydorn's Analysis: These. Rules. Make. No. Sense. Plus, in the middle of the match, Michael Cole said they only apply to Lucha House Party? C'mon … eye roll.  
-After the match, Baron Corbin was shown in his office backstage. He berated a stagehand for being late with a delivery, but then he opened the box that was handed to him and looked at it glowingly. From there, he said that Drew McIntyre would love the gift. Then, he berated the stagehand again and told him to go and get everything ready for Drew McIntyre appreciation night. (c)
-Right out of the break, Baron Corbin was in the middle of the ring. He smirked at the audience as they booed him before saying that in two weeks he'd defeat Braun Strowman and become Raw's permanent General Manager. Corbin then detailed his rise in the company as the audience chanted "you suck."
[HOUR TWO]
He said he was proof that if you are born better than everyone else, you can achieve great things. Corbin said that he did have a few thorns in his side throughout his rise, but having Drew McIntyre by his side helped alleviate and dismiss those thorns. From there, Corbin declared tonight, Drew McIntyre Appreciation Night before cuing up a McIntyre highlight video.
Heydorn's Analysis: Loads of heat for Corbin. Clearly Vince McMahon likes that and buys it as real heat. I'm not so sure given the fact that he lacks his own credibility in the role he's in. Having McIntyre certainly helps, but it can't be all he has.
-After the video, McIntyre entered the ring and joined Baron Corbin. The audience booed the two men together as Corbin thanked McIntyre. From there, Corbin said they needed a new gold medalist and presented McIntyre with a gold medal and called it Raw's Gold Medal Of Excellence. The audience booed loudly and McIntyre thanked Corbin. McIntyre then ran down the Raw locker room and said they were too busy retweeting compliments instead of working in his ring. McIntyre then addressed his TLC opponent, Finn Balor. Drew called Balor the voice of the pathetic audience and a boy in a mans world. He said that at TLC, he would break Balor's spirit.
Heydorn's Analysis: That work. McIntyre looked like a star and owned his moment. Much of what he said wan't heelish for me personally and while WWE should be careful with their verbiage, it got the desired reaction from the crowd. Well done. 
From there, Dolph Ziggler interuppted McIntyre to a small response from the crowd. Once he got down to the ring, Ziggler questioned McIntyre and wondered where he was in McIntyre's recap. He asked why he wasn't invited to celebrate and McIntyre said he never was invited. He said Ziggler didn't meet the height requirement and that he himself was the brains behind their team, not Ziggler. McIntyre then said that his relationship with Ziggler worked at one time, but it wasn't working any longer. Drew then said that he used Ziggler to get into a prominent spot on Raw. He then thanked Ziggler for getting him there and told him to leave the ring. In the end, McIntyre continued to berate Ziggler before Ziggler lost it and attacked Drew. He hit the Zig Zag and then rolled out of the ring before Baron Corbin announced an official match between both men. The show then went to commercial break. (c)
Heydorn's Analysis: A bit out of left field, but it was logical. McIntyre was heelish in dismissing Ziggler and making his rise all about him when the entire audience saw him and Ziggler together. It's classic pro wrestling in that the heel sees history in his own way. Could they have told this story longer? Sure. At the same time, McIntyre needs to continue his dominance and this is an effective way to keep that train rolling. 
(4) DREW MCINTYRE vs. DOLPH ZIGGLER
Out of the break, the match was underway and McIntyre was firmly in control. He tossed Ziggler around the ring and eventually beat him up on the outside of the ring as well. McIntyre kept control by grounding Ziggler with a arm submission as the audience clapped and chanted "let's go Ziggler."
Heydorn's Analysis: Anyone put money on a Dolph Ziggler babyface turn tonight? Didn't think so.
Ziggler attempted to change the course of the match, but each time McIntyre halted that momentum. From there, he connected with a belly to belly suplex before connecting with stiff strikes on Ziggler. After, he grabbed a microphone and said that he was going easy on him because he had a soft spot for him. Instead, he said he needed to treat Ziggler like Finn Balor. In that vein, he decimated Ziggler around the ringside area before he rolled Ziggler back into the ring. Ziggler worked to get to his feet and McIntyre mocked him by yelling "crawl." Drew then nailed Ziggler with a stiff chop before the audience cheered as Finn Balor walked down to the ringside area. As that happened, the show went to break. (c)
Heydorn's Analysis: McIntyre has been on point all the way through this. He's the alpha and he's devastatingly brutal in how he's physically attacked Ziggler in the match. Paints him beautifully as a truly dangerous heel on the show. Really good stuff. 
Out of the break, Finn Balor had walked down to the ringside area, but Drew McIntyre was still firmly in control of the match. Drew nailed Ziggler with a vicious Alabama Slam and then appeared frustrated when he didn't get the victory after he covered. As McIntyre's beat down continued, the announce team debated whether the merits of McIntyre dismissing what Ziggler did for him since his debut on the main roster. Back in the ring, Ziggler finally created some separation after he nailed McIntyre with a DDT. From there, Ziggler got to his feet and launched McIntyre over the top rope. With Drew on the outside of the ring, Finn Balor nailed him with a dropkick into the ring barricade. Because of this, McIntyre almost missed the ten count, but made it at nine. When he got back into the ring, Ziggler hit him with his superkick and then made the cover for the 1,2,3 win. (c)
WINNER: Ziggler via pinfall
Heydorn's Analysis: McIntyre's loss was definitely protected with that finish, but I still wouldn't have beat him there. It furthers the story between him and Balor, but that feud is so "mid card" that I wouldn't have sacrificed McIntyre simply to build that.
-Out of the break, Drew McIntyre was interviewed backstage. He said that Ziggler was never his friend, but a means to and end. McIntyre continued and called Finn Balor a marked man before walking off.
-Elias was introduced and got a big pop from the crowd. In typical Elias fashion, he strummed his guitar before doing his typical shtick. Elias then said he had searched for Bobby Lashley but couldn't find him. He said that Lashley would not be able to hide at TLC though and that he would show Lashley that WWE stands for Walk With Elias. From there, Elias attempted to play a new song, but he was interupped by Lio Rush. Rush introduced Lashley and talked up his body as Lashley posed and flexed for the crowd. Eventually, Lashley did his favorite pose (the butt pose) which prompted Elias to walk out of the ring and confront him. Lashley took Elias down out of the gate, but eventually Elias turned the tides and slammed Lashley into the stage screen. Elias then chased down Lio Rush before running after Bobby Lashley with a guitar. Lashley ran backstage, but Finn Balor caught Lio Rush and tossed him back onto the ramp ahead of Elias. From there, Elias nailed Rush with the guitar.
Heydorn's Analysis: That worked. Balor getting comeuppance after last week on two different occasions tonight paints him in a positive babyface light. Had they told a better story with him before all of this though, his moment tonight would've meant more and been more impactful.
-Backstage, Jinder Mahal addressed Baron Corbin and told him he was doing a good job as General Manager. Mahal then said he'd heard rumors of Strowman appearing at TLC and that he wanted to take care of Finn Balor for Corbin. Baron laughed off the rumors, but gave Mahal his match against Balor. From there, Corbin called Heath Slater and Rhyno into his office. Corbin said he only had room for one of them on Raw and demanded that they wrestle on the show. He said that whoever lost would be fired. The show then went to commercial break. (c)
Heydorn's Analysis: More heat for Corbin, but the news out of this segment is in the fine print regarding Braun Strowman. These rumors plus the announcers outright telling us he won't be at TLC gives clues as to where this Corbin storyline is going. After last week where there wasn't any road to a babyface payoff in the Corbin story, Strowman positioned this way tonight gives us that. I'll take it. 
-After the commercial break, Bobby Roode made his entrance to a small reaction from the crowd outside of the Glorious entrance theme.
(5) BOBBY ROODE vs. DRAKE MAVERICK
Maverick walked out to the ring next and acted very scared as he did. Once Maverick got to the ring, the bell rang and the match began. Maverick threw his jacket at Roode, but Roode laughed it off before clotheslining him to the ground. Then, video aired on the big screen that showed AOP decimating Chad Gable. From there, Baron Corbin said he forgot that he made the match a 3 on 2 handicap match and sent AOP to the ring.
(5b) BOBBY ROODE & CHAD GABLE vs. AOP & DRAKE MAVERICK
Back in the ring, Roode attempted to pin Maverick quickly, but he couldn't get the job done before AOP joined the fray. They broke up the pin and then decimated Roode. Eventually, Gable made his way to the ring to help, but got decimated as well. In the end, AOP hit the Collider on Roode and Maverick made the cover for the 1,2,3 win.
WINNER: AOP and Maverick via pinfall
Heydorn's Analysis: This feud needed that. Now, more is involved than just Maverick peeing on Roode's robe. Well done. 
-After the match, the announce team recapped the events of two weeks ago between Dean Ambrose and Seth Rollins. (c)
-Out of the commercial break, sirens blared in the audience and a group of SWAT team members walked out with gas masks on. From there, Dean Ambrose's music hit and he walked to the ring with a gas mask as well.
[HOUR THREE]
Ambrose signaled for the SWAT members to surround the ring. He then climbed in a picked up a microphone. As he stood in the ring, the audience booed loudly as he breathed loudly into the microphone. Ambrose told everyone to sit down and said he needed the gas masks an extra protection to protect him from Seth Rollins. After he said that, Ambrose removed the mask and said that it was easy to rile Seth Rollins up because he was needy and emotional. Ambrose then ran down the crowd and mocked them for trying to get a picture with him to help their miserable lives. From there, Ambrose continued and said that Seth Rollins and Roman Reigns sold out. He said he was the last man in the industry with integrity and that he's only guilty for taking people at face value. Ambrose then called himself the moral compass of WWE as the audience booed. Finally, Ambrose said that at TLC Rollins would slip up and lose control of his emotions and then lose control of the Intercontinental Championship to him.
Heydorn's Analysis: Solid promo from Ambrose as he wrapped up his history with Rollins and the IC title into one heelish mission statement. Great stuff. 
After Ambrose finished talking, Seth's music played and Rollins assaulted the SWAT team members around the ring. Rollins then worked to get at Ambrose, but Dean scurried away. From there, Rollins destroyed all of the SWAT team members anyway as Ambrose attempted to run through the audience. Rollins chased Ambrose and caught him in the middle of the crowd. When he did, both men brawled throughout the ringside area. In the end, Ambrose nailed Rollins with his gas mask. This floored Rollins and Ambrose capitalized by viciously beating down Rollins with the gas mask even more as the audience chanted "you suck." In the end, Ambrose hit Rollins with Dirty Deeds on the outside of the ring before rolling him back into the ring and hitting him with it again. (c)
Heydorn's Analysis: A serious Dean Ambrose is the best Dean Ambrose. This worked. When Rollins gets his hands on Ambrose at TLC, there will be emotion, drama, and intrigue. Win. win. win. 
-Right out of the commercial break, the announce team recapped the previous segment between Seth Rollins and Dean Ambrose. They then recapped the events from earlier in the night between Ronda Rousey, Natalya, and Nia Jax.
-After the recaps, Charly Caruso interviewed Nia Jax and Tamina. Caruso told them that Ronda chose Ember Moon as her partner. In response, Jax said that was a shame because they had hoped that Caruso would be Ronda's partner. Jax said Ronda chose Moon because her and Tamina had beat Moon up from behind on various occasions. Jax proceeded to tell Caruso in great detail what she would do to Moon and Ronda tonight ahead of her eventual win at TLC for the championship.
Heydorn's Analysis: Wow. Compared to last week, Nia Jax looked like Ric Flair in that promo. I'll take this type of promo from her any day. She was serious and fierce and used a good cadence to convey a sense of danger that accompanies her look.
-After the interview, Heath Slater and Rhyno walked to the ring for their match.
(6) HEATH SLATER vs. RHYNO – Loser Gets Fired Match
Out of the gate, both men were hesitant to fight each other. Eventually, Rhyno struck first and punched Slater in the face. After Rhyno owned the earlier part of the match, Slater rolled him for the 1,2,3 win.
WINNER: Slater via pinfall (Rhyno is fired)
-After the match, Slater told Rhyno he was sorry before he left the ring. The show then went to break. (c)
Heydorn's Analysis: I figured that would be quick. That was really quick though. It gives more heat to the Baron Corbin storyline, but not enough people care about Rhyno for it to be all that impactful. 
-Out of the break, Heath Slater was congratulated by Baron Corbin. Slater asked if there was anything he could do for Rhyno and Corbin yelled for him to just do his job. Then, Corbin handed Slater a referee shirt and told him that he wasn't keeping him on the roster to be a competitor. From there, Corbin said that he thought Slater's future on the brand was as a referee. Corbin smirked and then walked out of the shot.
(7) FINN BALOR vs. JINDER MAHAL
After the backstage segment with Corbin, Mahal had already made his way to the ring. From there, Finn Balor entered the ring and got a big pop from the audience. When Balor got to the ring, the bell rang, and the match began. To start the match, Balor took control with a series of strikes and chops. Eventually, Mahal took over after he locked in a submission hold Balor's arm. After, Mahal tossed Balor across the ring as the show went to break. (c)
Out of the break, Jinder Mahal still had full control of the match. Quickly though, Balor turned the tide after nailing Mahal with a double foot stomp after connecting with two running forearms. From there, Balor connected with a step up enziguri on Mahal before nailing him with Sling Blade. This left Mahal in the drop zone and Balor climbed to the top rope for his Coup De Gras finisher. Instead, the Singh Brothers knocked Balor off of the top rope. They celebrated, but the celebration was cut short after Apollo Crews interuppted it and beat them down. Mahal put an end to that beat down, but then was hit by a flying Balor dive over the top rope. From there, Balor rolled Mahal into the ring and hit him with his turnbuckle dropkick before landing the Coup De Gras. Balor then made the cover for the 1,2,3 win. (c)
WINNER: Balor via pinfall
Heydorn's Analysis: Balor needed this win. If he is going to be a mainstay babyface on Raw to oppose Corbin with Braun Strowman eventually, he needs credibility behind him. Wins like this will get that back for him quickly. 
-Out of break, Finn Balor was interviewed by Charly Caruso. As he began talking about his great night, he was attacked by Drew McIntyre. Drew was quickly pulled off by referees, but he quickly resumed his attack. As he furiously punched Balor, McIntyre yelled at him saying "did you think you'd just get away with it." After the second attack, McIntyre left.
-A promo aired for the upcoming debut of Lars Sullivan.
-Out of the promo video, Nia Jax and Tamina hit the ring again. They received another negative reaction.
(8) NIA JAX & TAMINA vs. EMBER MOON & RONDA ROUSEY
Once they got down to the ring, Rousey's music hit and she briskly walked to the ring with her mean face on. As she got into the ring, she stared down Jax and Tamina. From there, Ember Moon made her entrance. As she did, Jax and Tamina attacked Rousey from behind. This cut Moon's entrance short as she ran down to save Rousey instead. Once Moon got to the ring, her and Rousey took control of the match and beat down both Jax and Tamina with strikes and flying forearms. After, Jax and Tamina regrouped on the outside of the ring as the show went to break. (c)
Out of the break, the match had officially started. Ronda saw some quick action, but tagged Moon. Moon proceeded to hit her flipping forearm on Tamina before being distracted by Jax. This gave Tamina the opportunity to nail Moon with a superkick. From there, Jax and Tamina isolated Moon in their corner and exchanged tags while mocking Ronda Rousey. Ronda worked to activate the audience to cheer on the hot tag, but each time Moon got close, Jax and Tamina kept control. Finally, Moon hit Jax with a hurricanrana and almost made the tag again, but Jax knocked Ronda off of the apron so the tag couldn't happen. Finally, Moon nailed Tamina with an enziguri which gave her the opening to tag Rousey. Rousey destroyed Tamina and then demanded that she tag Jax into the match. Tamina eventually did, but Jax quickly tagged back out to a chorus of boos. Ronda ended up tossing Jax in anyway and hit a flurry of strikes on her. In the end, Ronda whipped Tamina down to the mat which left the door open for Moon to hit her with the Eclipse. After that, Rousey locked her Arm Bar in on Tamina and caused a tap out victory.
WINNER: Rousey and Moon via submission
Heydorn's Analysis: Good match. Ronda looked great as usual and Moon got a nice rub for being in there with her. Rousey's feud with Jax appears to be following WWE's standard booking. Ronda gets the upperhand this week, Jax will next week ahead of TLC, and Ronda can pick up the victory at the PPV. 
---
NOW CHECK OUT LAST WEEK'S REPORT: HEYDORN'S WWE RAW REPORT 11/26: Alt Perspective coverage of the live show including Elias vs. Lashley, IC Championship Open Challenge, and more