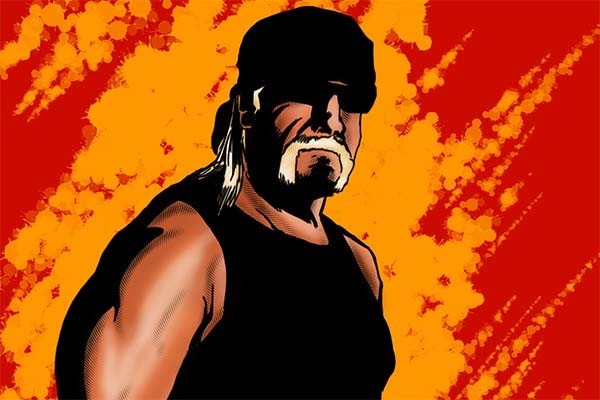 ---
SPOTLIGHTED PODCAST ALERT (YOUR ARTICLE BEGINS A FEW INCHES DOWN)...
---
HOGAN RETURNS…
Recap: Mid-show, Hulk Hogan came to the ring doing his usual routine, to a huge pop from the fans. He was there to eulogize the recently deceased Mean Gene Okerlund. He said that he came to the ring "in character" because he knew that's exactly what Mean Gene would want. He said that Mean Gene loved entertaining more than anything. He then introduced a video highlight montage.
Back live, Hogan said that while Mean Gene may not be in the ring, he was in his heart. He then rattled off the long list of deceased wrestlers from earlier eras that Mean Gene would see in heaven.
Evaluation: This was a great role for Hogan, and he did very well. He came across as genuine. Normally I don't like wrestlers mentioning being "in character," but considering this was a eulogy I can't be too upset about it.
Forecast: Hopefully positive moments like this are in Hogan's future.
CENA RETURNS…
Recap: The show opened with a backstage brawl between Bobby Lashley and Seth Rollins. The camera eventually left the brawl and John Cena entered the arena. He expressed a desire not to be left out of WrestleMania again, and that he'd be entering this year's Royal Rumble. He was interrupted by Drew McIntyre.
Drew said that unlike the fans he didn't care about Cena's haircut or who he sleeps with. He said he cares that Cena had headlined multiple WrestleManias and that Vince McMahon has called him the greatest of all-time. He agreed that Cena is the best of all time, and said he was coming for him.
Cena said he'd heard this talk from other wrestlers for years, and that it was all talk. The two were then interrupted by Lio Rush and Bobby Lashley.
Rush said Seth had gone crazy, and that they were going to get a lawyer if something wasn't done. He declared the show "officially cancelled". Seth ran out and attacked Lashley. Dean Ambrose joined in. Cena ran into the fray. Then Drew jumped in. Finn Balor's music played as they cut to commercial.
Evaluation: This was a solid match with a log of main eventers.
It makes sense for Cena to return for the Rumble, as is common for retired special attractions. Hopefully he doesn't wrestle too much leading to the event, as it takes away from special attraction status.
Forecast: A face to face with Cena would indicate that WWE has plans for Drew McIntyre. I would expect them to tangle in the Rumble, setting up a WrestleMania match.
LASHLEY COSTS SETH THE IC TITLE…
Recap: After the commercial break referenced above, a six man tag was in progress. After Seth missed a frog splash on Drew McIntyre, Dean tagged in. Seth escaped the Dirty Deeds, however, and won with a Curb Stomp.
After the match, Seth approached Triple-H backstage, knocking the coffee out of his hand and demanding an Intercontinental Title match. Triple-H set the match for the main event, falls count anywhere.
Dean cut a backstage promo saying it was over for "all of us" if Seth won the title.
At the end of a match that was mostly backstage, Seth was in position to finish Dean in the ring. Lashley interfered however, giving the match to Dean.
Lashley continued his beating after the match.
Evaluation: The match was a solid brawl.
Forecast: It appears we're in for a Seth-Lashley feud, which seems like a step down.
RANDOM THOUGHT…
The crowd again reacted negatively to Ronda Rousey tonight. On top of that, her promo was bizarre, as her praise of Sasha Banks was both out of nowhere and not believable in its hyperbole….