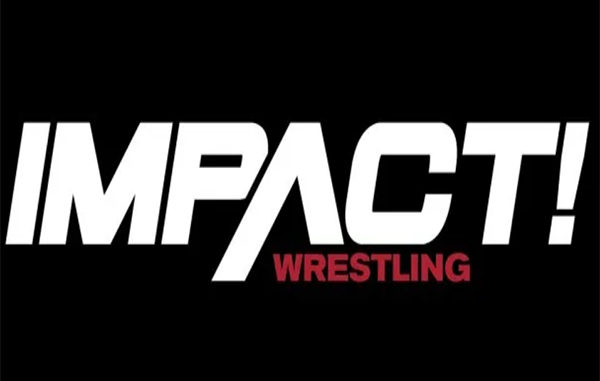 ---
SPOTLIGHTED PODCAST ALERT (YOUR ARTICLE BEGINS A FEW INCHES DOWN)...
---
IMPACT WRESTLING TV REPORT
MARCH 23, 2023
LAS VEGAS, NV AT SAM'S TOWN
AIRED ON AXS TV (RECORDED)
REPORT BY DARRIN LILLY, PWTORCH CONTRIBUTOR
Commentators: Tom Hannifan, Matthew Rehwoldt
-Recap video focusing on the Josh Alexander/Steve Maclin feud
-"We Own the Night" open.
(1) TIME MACHINE (Alex Shelley & Chris Sabin & Kushida) vs. THE DESIGN (Deaner & Kon & Angels w/Callihan)
Kon and Kushida started the match. Kushida punched and chopped Kon to no effect. Kushida and Shelley were clotheslined by Kon. Deaner caught Shelley with a running elbow. The Guns double dropkicked Deaner. Sabin tagged in and mixed it up with Angels. Angels dropkicked Sabin. Time Machine triple teamed Angels. Sabin dropkicked Angels while he was in the corner. Shelley chopped Angels and worked on his arm. Kushida put Angels in a submission.
Sabin continued to work on the arm of Angels. Angels made a comeback and tagged to Deaner. Deaner stomped Sabin. Sabin was trapped in the corner, but fought out and got a two count on Deaner. Kushida made the hot tag. Kushida ran wild on Deaner. Kushida and Shelley teamed up on Angels and knocked Kon off the apron. They fought on the outside and Kushida delivered a splash from the top rope to the floor. [c]
The Design had the advantage. Kushida and Angels traded forearm shots. The Design triple teamed Kushida. Angels got a two count on Kushida. Angels knocked the Guns off the apron. Kon and Deaner gave Kushida the Doomsday Device, but Shelley broke up the pin attempt. All six wrestlers were in the ring and exchanged moves. Time Machine triple teamed Angels, to the crowd's delight. Sabin gave Deaner a cutter. Callihan got in the ring to protect Deaner, but got kicked by the Guns. Sabin flew through the ropes onto The Design. Kushida put Angels in the Hoverboard Lock and Angels tapped.
WINNER: Time Machine in 19:00.
(D.L.'s Take: Action packed start to the show. They did a good job of spotlighting Kushida for his upcoming title shot. The Design angle continues).
-The Coven promo. Taylor Wilde talked about witchcraft. She asked the Death Dollz if she looks like a fraud. She said that Rosemary sealed their fate when they shook hands. They ended by saying "Long live The Coven". [c]
-Raj Singh and Shera promo. Raj bragged about all the money that he won in Vegas. He said they have a life of luxury. He ended by saying Champagne Singh has arrived.
-Eddie Edwards and Kenny King promo. King said at Jay Briscoe's mother's house, in the midst of tragedy, they realized they were family. He said you have to sacrifice for your family, so he is stepping up. He talked about facing PCO at Sacrifice and they would put PCO on ice.
(2) DEONNA PURRAZZO vs. SAVANNAH EVANS (w/Gisele Shaw & Jai Vidal)
Evans overpowered Deonna early. Evans splashed Deonna in the corner and hip tossed her. Evans went for a boot that appeared to slightly graze Deonna and got a two count. Deonna fought back with punches and chops. Deonna used her speed and took Evans down with a rana. Deonna slid into Evans on the outside. Evans drove Deonna into the ring apron and threw her into the steps. [c]
Evans had Deonna down; she punched and kicked her. Deonna punched Evans in the face, but Evans came right back with kicks. Evans choked Deonna in the corner. Evans speared Deonan in the corner and followed with a suplex. Evans got a two count. Deonna finally fired back with chops. Evans came right back with kicks. Evans gave Deonna a snap suplex and got another two count. Evans put Deonna in a chinlock. Deonna took Evans to the mat, then followed with clotheslines. Deonna got Evans in an armbar and followed with clotheslines and kicks.
Deonna got Evans in an armbar, but Evans got to the ropes to break the hold. Evans gave Deonna a suplex with a bridge and got a two count. Evans tried to give Deonna a full nelson slam, but Deonna slipped out and got a two count. Shaw got on the apron to distract the referee. Evans accidentally kicked Vidal off the apron. Deonna booted Shaw, then got the pin on Evans. Evans attacked Deonna after the match. Evans and Shaw beat up Deonna. At Shaw's request, Evans gave Deonna the full nelson slam. Shaw gave Deonna a running knee.Team Shaw stood with their hands raised over a fallen Deonna.
WINNER: Deonna Purrazzo in 14:00.
(D.L.'s Take: This is one of my favorite feuds in Impact. Deonna and Evans worked well together and this was a better match than I thought. Evans keeps improving. The angle at the end worked well to lead to the match at Sacrifice between Deonna and Shaw.)
-Flashback Moment of the Week: Team 3D vs. Beer Money vs. Motor City Machine Guns. (The Guns won).
-The Death Dollz backstage promo (Taya was still there). They called The Coven frauds. They complained about losing the tag team titles. They said they should avoid magic. Jessicka ran off to look for The Coven. She walked up to a coffin and opened it. Taya slammed it shut. Taya told her not to look at the light.  A hand came out of the coffin. The hand pulled Taya into the coffin. Jessicka ran off. (Was it Tony Kahn's hand? Maybe Smart Mark Sterling's) [c]
(3) MICKIE JAMES & TOMMY DREAMER vs. MASHA SLAMOVICH & BULLY RAY
Dreamer and Bully started the match. Fans chanted "ECW" and "Bobby Ray". Bully and Mickie squared off. Bully screamed at Mickie. Fans booed. Masha tagged in. Mickie punched Masha. Mickie caught Masha with a Thesz Press and punches. Mickie gave Masha a flapjack. Masha took Mickie down and tagged to Bully. Bully missed an elbow dropped. Dreamer tagged in and caught Bully with a crossbody block. Bully took Dreamer down and slammed Masha onto Dreamer. Masha kicked Dreamer. Mickie tagged in and came off the top with a double sledgehammer. Bully pulled Mickie down by the hair. Fans booed.
Masha stomped Mickie. Bully tagged in and knocked Dreamer off the apron. Bully grabbed a kendo stick. Mickie backed up into the corner. The referee made Bully get rid of the stick. Bully grabbed Mickie and slammed her. Masha kicked Mickie and threw her around by the hair. Mickie made a comeback. Dreamer tagged in and walked wild on Bully. Dreamer gave Bully a cutter, but Masha broke up the pin attempt. Mickie came off the ropes on Masha. Dreamer and Mickie punched Bully and Masha at the same time, followed by Bionic Elbows.
Dreamer held Bully and Mickie came off with the "wassup". Dreamer, Mickie, and the crowd yelled "Get the Tables!" Masha flew onto Mickie on the outside. Bully gave Dreamer a low blow, followed by a piledriver. Bully pinned Dreamer. Bully was going to put Mickie through the table, but Jordynne Grace ran in and hit Bully with a kendo stick. Grace went after Bully, but he moved and Grace speared Mickie.
WINNERS: Masha Slamovich & Bully Ray in 10:00.
(D.L.'s Take: This was entertaining. Masha and Mickie carried the match, but Dreamer and Bully did well in their roles. Good way to add heat to the Mickie vs. Grace match.)
-Frankie Kazarian and Rich Swann were sitting backstage. Kaz asked if Swann and Josh Alexander would be able to team up. Swann complained that Alexander sees him as a non-threat. Kaz told Swann to talk to Alexander and resolve their issues before they team up at Sacrifice. [c]
-Swann looked for Alexander but saw Steve Maclin going through Alexander's bag. Maclin said that maybe Alexander knows that he was in there. He walked out.
-Hannifan and Rehwoldt plugged the matches for Sacrifice, next week's first ever live Impact, Multiverse United, and tonight's episode of NJPW.
(4) JOE HENDRY & DIRTY DANGO vs. MOOSE & BRIAN MYERS
Hendry took the mic before the match. Fans chanted "We believe". Hendry said that him and Dango teaming for the first time would be inspiration to say the two magic words. Dango interrupted by saying "Suck it". Dango said "We believe". [c]
Hendry and Myers started the match. Hendry and Dango double teamed Myers. Moose and Dango faced off next. Dango taunted Moose with dance moves, then chopped and punched him. Dango suplexed Myers. Dango and Hendry took Moose down. Moose and Myers regrouped on the outside. Dango did the crotch job, then waved his hands in the air with Hendry. [c]
Dango suplexed Myers. Myers knocked Dango off the top rope to the floor. Moose threw Hendry back in the ring. Moose and Myers tagged in and out to keep the advantage on Dango. Dango finally made the tag to Hendry. Hendry gave Myers a fallaway slam and a cutter for a two count. Myers came back with a kick to the head. Hendry gave Myers a pop-up powerbomb. Moose broke up the pin attempt. Moose speared Hendry. Myers gave Hendry the roster cut and got the pin.
WINNERS: Moose & Brian Myers in 14:00.
(D.L.'s Take: Solid match. The segment was lengthy, considering it went through two commercial breaks.)
-Rich Swann and Josh Alexander had a confrontation backstage. Swann said he saw Maclin going through Alexander's bag. Alexander said they should talk in the ring. [c]
-Josh Alexander walked to the ring. Fans chanted "Walking Weapon". Alexander talked about Steve Maclin being the number one contender. He talked about Maclin busting his ass and having a chip on his shoulder. He said he respected Maclin as a wrestler and combat veteran. But he said that Maclin complains about management stacking the deck against him. He said he hasn't been ducking Maclin. He said Maclin has been ducking him and waiting for other challengers to wear him down. He said the match was happening April 16th at Rebellion. He said if he beats Maclin, Maclin has nothing more to complain about and goes back to the bottom. He said Maclin is scared of failing and scared of being a forgotten son. This brought Maclin to the stage.
Maclin said that Alexander was right. He could have challenged for the belt and he is afraid of failing. He said he picked the right opportunity because he wanted to be prepared. He said he is obsessed with winning the Impact title. He showed footage of him spying on Alexander while he was in the ring over the past year. Alexander said he had underestimated what Maclin was capable of. Alexander said he was in the ring now, so they didn't have to wait. Maclin said no, he would do it his way. He said he would do it in Maclin's hometown at Rebellion. They stared at each other as the show went off the air.
FINAL THOUGHTS: This is one of the episodes of Impact that just flew by. Good go-home episode that set the table nicely for Sacrifice and upcoming shows. There was good in-ring action with Time Machine vs. The Design and Deonna Purrazzo vs. Savannah Evans. I liked the detail work of writing out Taya Valkyrie. Good show-closing angle as well.