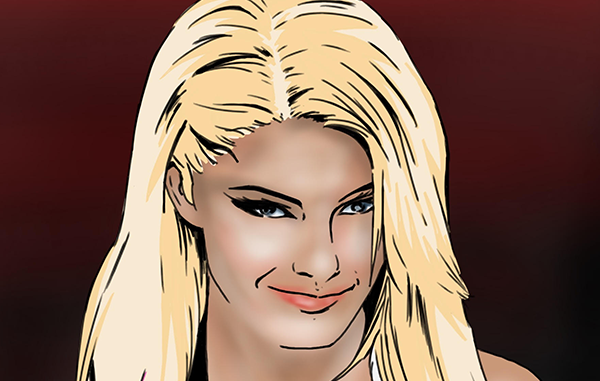 ---
SPOTLIGHTED PODCAST ALERT (YOUR ARTICLE BEGINS A FEW INCHES DOWN)...
---
by Pat McNeill, PWTorch Columnist
Wake the pets & call the neighbors, it's time for our exclusive WWE Network pseudo-pay-per-view projections!
DISCLAIMER: Projections are based on what the columnist would do if he were booking this event, instead of Paul "NXT Fanservice" Levesque, Runjin Singh, Edward Koskey and wacky WWE President For Life Vincent Kennedy Trump McMahon. Projections are not predictions, because this is the column where everything's made up and the points don't matter. This preview has been sealed in a mayonnaise jar on Funk & Wagnall's porch since noon today. Some of our departing contestants will receive the complete 22 volume, 100th anniversary commemorative edition World Book Encyclopedia for 2017. World Book Encyclopedia, the number-one selling print encyclopedia in the world. And if your bid comes within $100 of the actual retail price of your showcase, you win both showcases. Pat McNeill's wardrobe provided by Botany 500. Remember, this is only an exhibition. This is not a competition. Please, please, no wagering. This lineup is based on the best available information as of this writing. These predictions are based on what the columnist would do if he had creative control over WWE, except for where he gimmicks the WWE stock dividends.
Even though Monday's episode of Raw drew the second lowest rating in the 24 years of the program, I'd like to point out that the McMahon family is still wealthy, so everything in WWE is just fine.
Before we preview tonight's show, let's get to this month's edition of the Wrestling History Lesson, because that's why many of you clicked here in the first place.
Twenty years ago, on June 2nd, 1997, the World Wrestling Federation taped the June 7th episode of "Shotgun Saturday Night" in Huntington, West Virginia. That show had Ahmed Johnson & Mick Foley against Triple H & Jerry Lawler. For some reason, you won't find this one on WWE Network. Jim Ross and the late Brian Pillman had the call.
What was happening in World Wrestling Entertainment fifteen years ago? I'm glad you asked! On June 2, 2002, the World Wrestling Federation presented an episode of WWE Heat (pretaped) from Edmonton, Alberta. Your opening match? "Original Recipe" Matt Hardy vs. Justin Credible. Jonathan Coachman & Jacqueline Moore had the call. Is Jackie still available to do color commentary?
Did you catch this week's episode of "WWE Main Event"? Of course not. Nobody watches that show. But here it is (sort of). Catch this rematch from the WWE Cruiserweight Classic as Gran Metalik battles TJ Perkins . Vic Joseph & Corey Graves have the call.
Michael Cole, Corey Graves and Booker T will be announcing the show, with several other announcers on standby. Renee Young, Jerry Lawler and Some Dong will be doing the preshow, with Dasha Fuentes chilling in the Social Media Lounge.
We're going to need more matches than this for a three-hour pay-per-view. Based on last weekend's house shows, I'd go with R-Truth defeating Curt Hawkins on the preshow, and Nia Jax beating Mickie James- on the main show. On with the program!
Rich Swann & Sasha Banks vs. Noam Dar & Alicia Fawwwwwx: It's nice of Mr. McMahon to help out the struggling "205 Live" show by loaning The Boss to them for a few weeks. I'm not sure how Ms. Banks feels about it, though. Sasha trying to keep up with Mr. Swann on the WWE dance canvas is always good for a chuckle. Projection? Fox knocks out Swann with a lead pipe, allowing the Scottish Supernova to steal a victory. Sasha locks Foxy in the Bank Statement after the match to keep her heat.
"King" Adrian Neville vs. Austin Aries (WWE Cruiserweight Title – Submission Match): This is the Vascular Vegetarian's third crack at the Purple title on WWE pay-per-view. Aries earned the rematch, and make Neville tap out in a tag match, but it is time to either pull the trigger or holster the gun. Projection? A lengthy match ends with A Double locking in the Last Chancery and Neville (finally) tapping out. New champion!
For future reference, you'll know the Cruiserweight Division is on its last legs when Byron Saxton replaces Corey Graves on commentary for "205 Live". Watch for it.
The Hardy Boys vs. Antonio Cesaro & Sheamus Farrelly (WWE World Tag Team Title – Cage Match): It sure was nice of WWE to show up that Cesaro & Sheamus could single handedly defeat all the other teams in the Raw tag division, except for the Hardys. Good luck elevating someone to face the winners next month. Projection? People are anxious to get Matt and Jeff back into the Broken Hardys gimmick. But what's the rush? WWE just got the Hardys back two months ago. Brother Nero hits the senton off the cage onto Cesaro, and the Hardys emerge with an exhilarating win.
Dean Ambrose vs. Mike "The Miz" Mizanin (WWE Intercontinental Title – DQ Rule Waived): As the champion, Owens comes out first. Rather, Owens attempts to come out first, when he is jumped from behind by an angry man in a scarf, who turns out to be WWE United States Champion Chris Jericho. Projection? Maryse gets removed from ringside early after the referee sees through her attacking her husband. Late in the bout, Elias Samson drifts to ringside and whacks Miz with the guitar, but the referee is tied up with Ambrose and doesn't see it. Dean hits Dirty Deeds to retain the title.
Alexa Bliss vs. Bayley Martinez (WWE Women's Title – Kendo Stick On A Pole match): On Monday, we see Alexa Bliss in an awful "This Is Your Life" remake, and this entire feud is a setup to see two young women whack each other with a martial arts training tool. We said we wanted a revolution, but when you talk about destruction, don't you know that you can count me out? Projection? The whole point of this match is to see mild-mannered Bayley Bear provoked to the point where she shows some fiery Latina babyface fire and starts whacking the crap out of Bliss with the kendo stick. So we get that, until Alexa jabs Bayley in the throat and wins with a rollup. But it'll be nice while it lasts.
Finn Balor vs. Roman Reigns vs. Seth Rollins vs. Bray Wyatt vs. Samoa Joe (Fatal Five Way Match): The winner here gets the dubious privilege of fighting Brock Lesnar for the Universal Title If WWE is still planning on doing Lesnar against Braun Strowman in Brooklyn at SummerSlam, tonight's winner is doomed. Projection? We get the mirror image of what went down on the Memorial Day Raw. Reigns and Rollins brawl all over ringside, with Seth hitting the top rope knee to knock The Guy senseless. Joe hits Balor with the Muscle Buster, but Bray tosses Joe outside the ring to steal the pin. The Eater of Worlds is your number one contender. Of all five wrestlers in the bout, Bray needs the victory most.
I've ignored the UK betting odds for years. Why change my tactics now?
Aftermath: Yes, Brock Lesnar defends the WWE Universal Title against Bray Wyatt next month in Dallas. Goodness. Gracious. Great Balls Of Fire.
Also, two weeks from tonight, it'll be Jinder Mahal – Randy Orton II at WWE Money In The Bank. We'll see you there.
***
Pat McNeill of Greenville, South Carolina has been a PWTorch Columnist since 2001. He'd take the Cleveland Cavaliers to beat the Golden State Warriors in tonight's big NBA game. You know, if gambling were legal.