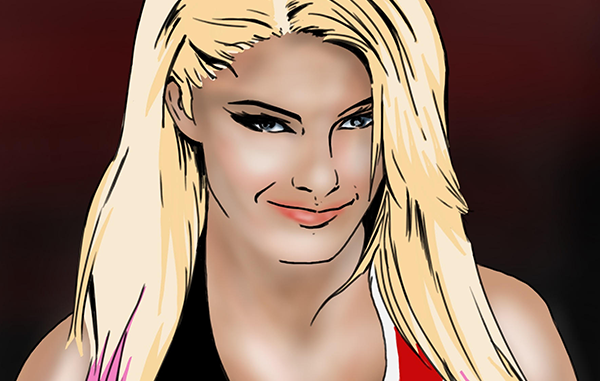 ---
SPOTLIGHTED PODCAST ALERT (YOUR ARTICLE BEGINS A FEW INCHES DOWN)...
---
WWE MONDAY NIGHT RAW PRIMER
DECEMBER 3, 2018
HOUSTON, TEX. AT THE TOYOTA CENTER
AIRS ON USA NETWORK, 8:00 P.M. EST
BY FRANK PETEANI (@FrankPeteani), PWTORCH SPECIALIST
Announcers: Michael Cole, Corey Graves, Renee Young
Arena, TLC Announcements, and Items Advertised by WWE
WWE returns to the Toyota Center in Houston, TX for this evening's Raw after appearing in this arena in June of this year.  Last year's Survivor Series weekend also took place here which featured the first iteration of NXT: Takeover WarGames.  We continue to focus and get ready for TLC, which comes to us in just under two weeks on Sunday, December 16, 2018 from San Jose, CA.
Some matches have been added to the TLC card since WWE programming last week.  They are as follows:
Elias vs. Bobby Lashley.  These two faced off in the opening match on Raw last week.  Lashley defeated Elias after "General Manager-Elect" Baron Corbin restarted the match following Elias winning by DQ.
Finn Balor vs. Drew McIntyre.  They faced off in the main event, but it wasn't the originally scheduled match.  It was supposed to be Balor vs. Baron Corbin for the 5,684th time it feels like recently.  During the match while Balor was gaining the advantage, Corbin made it a handicap match and introduced his partner in Drew McIntyre.  They went on to defeat Balor, and continued to beat him down with assistance from Bobby Lashley after the match. It appears as if a stable of sorts is forming with Lashley and McIntyre with Corbin as the lead, but it's not a 100 percent given.
Smackdown Tag Team Championship Triple Threat Match: The Bar (Champions) vs. New Day vs. The Usos.  There have been different variations of matches between these teams as of late on Smackdown.  Last week the Usos defeated the Bar in a non-title match.  Let's not forget the long-standing feud between the Usos and New Day, as well as the Bar with feuds at different times with both teams.  The titles go up for grabs at TLC.
Here are the items of emphasis advertised by WWE.com, which includes a match involving Raw Women's Champion Ronda Rousey announced a few days ago:
Corbin closes in on General Manager position
Inoculated Dean Ambrose promises he'll be at Raw
The Goddess' new gig
Rousey teams with the Queen of Harts to take on Nia Jax and Tamina
Corbin closes in on General Manager position
For now, Baron Corbin will face Braun Strowman at TLC.  Strowman's shot at the Universal Championship against Brock Lesnar at the Royal Rumble as well as Baron Corbin's general manager position are on the line.
Last week, Corbin decreed himself the "General Manager-Elect" as he doesn't anticipate that Strowman would be medically cleared for TLC.  In a video from the hospital during the opening segment, Strowman claimed otherwise.  Corbin went on say if Strowman can't make it he will win by forfeit, and have an inauguration in which he will remember who stood by him.  Everyone needs to decide if they want to be on the "right side or wrong side" of history.  Tonight, we follow up on this situation.
Frank's Analysis:  I'm not sure how to look at this, but giving Alexa Bliss authority over the women's division could be a key to this.  If Strowman is good to go for TLC, I can't see him losing although stranger things have happened.  Alexa could be positioned as the next general manager if they want Corbin going back to full time wrestling.  If Strowman loses, Corbin would still be G.M., but they can figure out how to keep Strowman in the Universal Championship match in five minutes if they want.  All that said, I discussed earlier a faction could be forming with Corbin, McIntyre, and Lashley.  It feels somewhat thrown together, but what doesn't these days.  It was odd that nobody came out to help Elias or Balor during their respective beatdowns.  The heels right now seem to be dominating similar to the the way the nWo did in its early run in WCW in 1996, which isn't all that crazy considering the weak babyface side of the ledger.  I'm going to assume if Corbin ends up becoming permanent G.M., guys like Balor and Elias won't be on the "right side of history."   
Quickly on Drew McIntyre, I'm not keen on him being some sort of stooge for Corbin after beginning to establish himself as a potential top heel in recent weeks.  It took me a while but I got on board with what they were doing with him and Dolph Ziggler.  It could be to set up a potential babyface turn eventually, but we'll have to see evidence of that before we can believe it.  If Drew does turn, Corbin would be a good first heel for him to roll through before moving on to better things.
Dean Ambrose Promises to be at Raw
At TLC, Dean Ambrose challenges Seth Rollins for the Intercontinental Championship.
Last week, Dean Ambrose was not at Raw for fear of getting sick.  He was seen in a doctor's office getting a series of shots, including a rabies shot in anticipation of being in Houston tonight.  He claimed Seth was lucky he wasn't there, otherwise he would have answered the open challenge for the IC belt which ended up being taken by Dolph Ziggler.
After getting his shots, which included the distemper normally reserved for dogs, he vowed to be at Raw tonight to take Seth "out of his misery."
Frank's Analysis:  I wish WWE would take us out of our misery having to listen to this garbage.  I'm sorry but Dean turning on Seth should be a HUGE deal, and yet they've reduced it to a pedestrian feud which includes Dean using canned heat trolling crowds and cities.  I want to know more why Dean has turned his back on his "brother."  I don't need to see the same comedic Dean who's just acting like an obnoxious jerk.  Do a pre-taped interview or something showing Dean unleashing his anger and issues with Seth.  The Shield is undoubtedly the most popular faction of this time period, and its breakdown should not be explained with bd comedy on Dean's part. By the way, were those shots covered under WWE's health insur….oh, wait never mind.
One thing I saw on Twitter was Seth discussing the open challenge Dolph Ziggler answered.  It's rumored he may be going against Brock Lesnar for the Universal Championship at WrestleMania.  Part of his tweet talked about being a "champion Raw deserves."  Here it is, and I only point it out thinking it could be an initial shot across the bow at Lesnar:
#OpenChallenge was a big win. @HEELZiggler stepped up and so did the Milwaukee crowd. That's the person I love being and that's the champion #Raw deserves.

— Seth Rollins (@WWERollins) November 27, 2018
The "Goddess" Alexa Bliss's New Gig
General Manager-Elect Baron Corbin has just gotten through "firing" a backstage hand.  Alexa Bliss came over and congratulated him on getting rid of "dead weight," and offered her services if there was anything she could do.  Corbin gave her the job of overseeing the women's division on Raw.  In an awkward moment, he said "you look good, I look good, it's that simple" and then shook hands.
In her fact act, Alexa decided to have an open forum with Bayley and Sasha Banks, giving fans the opportunity to ask them questions.  The fan "chosen" asked Sasha what she would change about the women's division.  She said she would ship Alexa back to Smackdown.  Alexa then tried to stir trouble between Bayley and Sasha to which Bayley said she would ship Alexa to "hell."  What would ensue is Mickie James, Alicia Fox, and Dana Brooke attacking Bayley and Sasha.
Tonight, we see more of Alexa as she settles in to her new job.
Frank's Analysis:  Bayley joked about Alexa doing another "This Is Your Life" segment, to which Alexa said no.  To tell you the truth after watching that I think I would have preferred This Is Your Life.  The only thing that was accomplished was potentially stirring trouble between Sasha and Bayley by Alexa.  After seeing trouble between those two earlier in the year, I don't know that anyone needs to see it again.  As far as Alexa getting this "gig," I think an on-screen managerial position is perfect for her especially if she can't wrestle.  It'll be interesting to see what they do in the Strowman-Corbin match.  As I said earlier, Alexa could be made full time G.M.  
I have to point out one small detail. Dana Brooke teamed with Bayley and Sasha in a ten-woman tag at Starrcade two days prior to Raw last week.  Why is she suddenly a heel?  Nobody cares about Dana Brooke but these little things are still quite frustrating.
Ronda Rousey & Natalya vs. Nia Jax & Tamina
Hallelujah, I can talk about a match.  Just a few days ago, WWE announced this match for Raw tonight:
THIS MONDAY, #RAW #WomensChampion @RondaRousey will team with @NatbyNature to take on the team of @NiaJaxWWE & @TaminaSnuka! https://t.co/SKCMLVCRP1 pic.twitter.com/mhpxeccsPv

— WWE (@WWE) November 30, 2018
Nia Jax will challenge Ronda Rousey at TLC for the Raw Women's Championship.  This is the second time Ronda and Nia will square off for the title as they previously went at it in June at Money in the Bank, only Nia was champion at the time.  That match saw Alexa Bliss interfere and cash in her MITB contract to win the championship.  Last week, Nia came out with Tamina to discuss the upcoming contest.  She discussed how Ronda wasn't the same since the aforementioned match.  She went on to mock Ronda, and tout her recent accomplishments including winning the battle royal at Evolution and becoming the "Facebreaker" by knocking Smackdown Women's Champion Becky Lynch out of action.
Ronda would came out and throw a few insults Nia and Tamina's way, and ultimately challenge Nia right then and there.  When Nia and Tamina surrounded Ronda, Natalya would come out, only to be attacked by the Riott Squad.  Here's the YouTube clip from the segment:
Tonight, Ronda and Natalya face Nia and Tamina.
Frank's Analysis:  I found this promo to be overacted, and annoyed me to watch it more than anything.  More importantly, Nia did not tell the story accurately.  Saying Ronda hasn't been the same since their MITB match doesn't make sense considering she won the Raw Women's Championship.  What she could have said was something along the line of "you may have won the championship, but you never beat me in our match."  Now that may undermine Alexa Bliss considering that's who Ronda beat for the title, but she ended up undermining Ronda in her promo.  That reduces the value of Nia defeating Ronda if she is lined up to win the championship.  Ronda was good in her retort, although getting into "warrior culture" feels like a line and not something she'd come up with.  I could be wrong there, but nonetheless calling Tamina a monolithic mute was quite amusing.  
One thing to look for is how Ronda and Natalya get along.  We've heard for a while the potential of Natalya turning on Ronda which likely got halted in the wake of her father Jim "The Anvil" Neidhart's passing.  I'm not predicting a turn tonight, but it's just something to which we should pay attention.
Other Items From Last Week:
•AOP retains.  AOP retained their Raw Tag Team Championship over Chad Gable and Bobby Roode.  During the match Drake Maverick stole Roode's robe.  He was seen in the bathroom putting it in a toilet and urinating on it.  This froze Roode from doing anything which lead to AOP double teaming him and getting the win.  This was another embarrassing segment on this poorly constructed show.
•Lucha House rules reign supreme.  The Lucha House party defeated the Revival in a match contested under "lucha house rules" which meant three-on-two.  I have nothing.  We get it Vince, you have no use for tag teams.  I'm sorry but some of us still care about this division.
•Ember and Jinder win.  In consecutive matches, Ember Moon defeated Alicia Fox and Jinder Mahal defeated No Way Jose.  Fox and Jinder are team "Mahalicia" in the Mixed Match Challenge.
Quick News Items
•Titus O'Neill was recognized as an MVP on the 2018 EBONY power list.  Look for WWE to recognize this honor for one of their very fine human beings.  Congratulations are in order for Titus.
Congratulations to @TitusONeilWWE who has been recognized as an MVP for the 2018 #EBONYPower100 List! https://t.co/3W7cNgRlfY

— WWE (@WWE) December 1, 2018
•On Saturday, WWE announced they were moving NXT: Takeover for WrestleMania weekend to Friday April 5, 2018 and will have the Hall of Fame ceremony the night after.  They say this will "better serve there fans," but take note that the ROH/NJPW G1 Supercard in Madison Square Garden is taking place that Saturday.  They likely and understandably didn't want to go head-to-head with that event.
Start Time & Matches Advertised
The arena's website is advertising a start time of 6:30 p.m. with doors opening at 5:00 p.m. local.
They advertise no matches.  The wrestlers they show appearing include Ronda Rousey, Roman Reigns, Seth Rollins, Dean Ambrose, Dolph Ziggler, Drew McIntyre, Alexa Bliss and "many more."  Obviously the website isn't updated as Roman Reigns is inactive and even though he recently made a public appearance at a football game, I highly doubt he's ready to return to WWE.
---
Follow me on Twitter @FrankPeteani or e-mail me at fpeteani@gmail.com.  Questions and discussion are welcome  Thank you for reading!
---
NOW CHECK OUT LAST WEEK'S REPORT: HEYDORN'S WWE RAW REPORT 11/26: Alt Perspective coverage of the live show including Elias vs. Lashley, IC Championship Open Challenge, and more