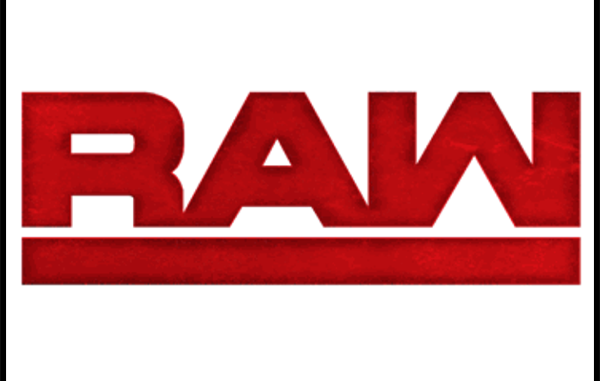 ---
SPOTLIGHTED PODCAST ALERT (YOUR ARTICLE BEGINS A FEW INCHES DOWN)...
---
KELLER'S WWE RAW REPORT
APRIL 22, 2019
DES MOINES, IOWA
AIRED LIVE ON USA NETWORK
Announcers: Michael Cole, Renee Young, Corey Graves
---
Tonight after WWE Raw, join me live with guest cohost PWTorch senior columnist Bruce Mitchell to break down the show with live callers, mailbag, and a live on-site correspondent from Philadelphia.
•STREAM LIVE HERE ABOUT 5 MINUTES AFTER RAW
•CALL: (347) 215-8558
•EMAIL COMMENTS/QUESTIONS: wadekellerpodcast@pwtorch.com
•IF YOU DON'T LISTEN LIVE, SEARCH "WADE KELLER" ON YOUR PODCAST APP TO SUBSCRIBE AND THEN DOWNLOAD OR STREAM THE FULL SHOW AN HOUR OR SO AFTER RAW
---
[HOUR ONE]
-Cole welcomed fans to Raw and then promptly Triple H's music played. (Which version will we get? The zany wacky happy-go-lucky DX version? The subservient member of the Authority power couple? The veteran Game of Games and "best ever"? The revered and respected Daddy of NXT?) Cole announced that there would be two Triple Threat matches with the winners each facing off in the main event, and that winner facing Seth Rollins for the WWE Title at Money in the Bank. The matches are Baron Corbin vs. Drew McIntyre vs. The Miz and A.J. Styles vs. Rey Mysterio vs. Samoa Joe. (Joe magically moved to Raw without any explanation.)
Hunter's music faded and he held the mic up so he'd get more cheers. Then Seth's music played and he walked out to the ring to his music. (We'll never know what Triple H was going to say thanks to Seth.) Seth and Triple H smiled and hugged. Fans chanted "Burn it down!" Seth said the whole thing is surreal to him still. He said standing in his home state with the Universal Title after all they've been through together – indicating he meant the fans, but also Triple H – "it doesn't get any more surreal than that." He said at WrestleMania he did what he said he was going to do and slayed the Beast and brought the title home. Triple H said indeed he did what he said he was going to do and stomped his bucket head into the ring three times. Another "Burn it Down!" chant.
Triple H said the landscape has changed through the Superstar Shake-up. He said now Seth is the standard bearer and measuring stick. He said the whole world is gunning for him. Seth said he knows a lot about MITB as he's been on both ends of it. Triple H said he should be worried about whom he's defending his title against that night, though. Seth asked if Heyman has been blowing up his phone about getting a rematch. Triple H said he hasn't heard from either Heyman or Brock Lesnar. He said he assumed Lesnar is still in Las Vegas licking his wounds. Seth asked, "So what's next?" Triple H then said they'll find out tonight because "the best of the best have landed here on Monday Night Raw." (This is strange. It's as if this segment was scripted and memorized before they decided to have Cole announce the two triple threat matches before the segment, because it's odd Seth didn't know any of that and was speculating Lesnar was going to get that shot at MITB.)
Samoa Joe said, "Gentleman, it seems I missed my invitation." He said he does what he wants, when he wants. He said the U.S. Champion has arrived on Raw. He said "our girl Becky Lynch has come up with an interesting concept" carrying two title belts around. Joe said there's room for another belt over his shoulder. He pointed at Seth's. Rey Mysterio came out next and told Joe he's not the only Smackdown Superstar looking to make an impact on Raw. Rey said he didn't come to Raw to hang around and dr0p knowledge. He said he sees himself challenging Seth at MITB. Drew McIntyre came out next and said he has spent a year in WWE clearing away the dead weight, yet he's had no title opportunities. He entered the ring and said now is his time. He told Seth the only reason he is Universal Champion is because he got to Brock Lesnar before he did. He said he knows what he is capable of. He said he will win the Triple Threat and go to MITB and he will finally be Universal Champion. He got right in Seth's face as he yelled that.
Miz then joined the party. He said he and Seth are once again on the same brand, and once again Seth has something he wants. "The A-lister is back on Raw!" he said. "I have had what they call in the movie business a reboot of sorts." He said he's not the same man that Seth remembers. He said these past few months have shown him that he can be a certain man, and that is a man worthy of the Universal Championship. He said he can't think of a more must-see match to headline MITB than Seth vs. Miz. Cheers. Baron Corbin came out next. (Wild guess, but I best A.J. Styles comes out next.) Corbin said he's the most deserving man to challenge Seth. He said at WrestleMania, Seth may have slayed the Beast, but he retired a legend. He asked if anyone else in the ring has defeated a legend in their farewell match. He was interrupted by Styles. (I was right!)
Styles stood on the stage, arms extended. Graves said he is one of the most acclaimed additions to Raw's roster and he's looking to add the Universal Title to his impressive resume. Fans chanted, "A.J. Styles!" Styles asked Corbin if he ever shuts up. "Your face is almost as annoying as your voice," he said. Styles said it seems everyone has forgotten that A.J. Styles is on Raw. Styles predicted victory tonight and victory at MITB. Seth said everyone is gunning for him, and he's ready.
(Keller's Analysis: Normally, I'm not crazy about the parade of challengers walking out to the ring like this, as it feels assembled and orchestrated and cliche. That said, because of the Superstar Shake-up, it was a cool way to drive home who the top seven challengers are on Raw at this point.) [c]
(1) SAMOA JOE vs. A.J. STYLES vs. REY MYSTERIO – MITB No. 1 Contendership Qualifier
The bell rang to start the match after the break. Rey and Styles knocked Joe out of the ring and then went after each other. Renee said Rey is embarrassed about what happened between him and Joe at WrestleMania. Rey rolled out of the ring after Styles got the better of him and landed a hard backbreaker for a two count. Styles took a shot at Joe on the floor and then threw Rey back into the ring. He set up a Styles Clash. Styles countered and scored a near fall, broken up by Joe. Joe ended up taking over, giving Styles a urinage, as they cut to a break. [c]
Back from the break, Joe was in control against Rey when Styles reentered the match. He took Joe down with a step-up enzuigiri for a two count broken up by Rey. Rey set up a 619 on Joe, but Joe rolled to the floor. Rey corkscrew dove over the top rope onto Joe, but Joe sort of swatted Rey away so they both landed hard. Rey climbed to the top rope, but Styles headbutted him off balance. They battled in the corner. Rey set up a superplex on Styles to the floor, and then Joe joined in. Styles and Rey gave Joe a double-blockbuster and all three landed hard and were slow to get up. Joe actually scored the first near fall out of that move on Styles. [c]
After a lot of back and forth action and big moves and near falls, Styles caught Rey mid-air and then gave Rey a Styles Clash into Joe and scored the pin on Joe. "Hot damn," said Renee. Joe was bleeding around his nose and mouth after the match.
WINNER: Styles in 18:00 to earn spot in main event for title match at MITB.
(Keller's Analysis: Really good match. The last few minutes of signature spots built to the novel and memorable finish nicely.)
-Cole plugged that Alicia Fox would face Becky Lynch later. Then they went to the announcers on camera who threw to highlights of John Cena guest hosting on "Ellen." Renee said, "As usual, he nailed it." After comedic segments of Cena "not knowing his own strength" and breaking parts of Ellen's set, Cole laughed, "There's only one Cena."
(Keller's Analysis: I didn't see the whole show, but Cena felt in his element there.)
-Naomi made her ring entrance. The announcers hyped her match against Billie Kaye next. [c]
(2) NAOMI vs. BILLIE KAYE (w/Peyton Royce)
Mike Rome introduced Billie Kaye as "one half of the WWE Women's Tag Team Champions, Peyton-Billie Kaye!" The announcers laughed. During their walk to the ring, the IIconics did their usual mic work. They made some Ariana Grande jokes. Then they laughed about Bayley saying "no to the glow" and heading to Smackdown after she teamed with Naomi last week. Graves asked, "Who wrote that?" Kaye took early advantage, but Naomi came back with a high roundkick and a clothesline and flying elbow and a kip up followed by a chop and then a sunset flip after fending off a Royce distraction for the win. Royce and Kaye threw a fit afterward. Graves said they're cursed or maybe Naomi has their number. Cole said maybe they should stick to tag team action.
WINNER: Naomi in 1:00.
-Cole said Rome isn't the only person confused, and if viewers want to be clear about the Superstar Shake-up, check out WWE.com. Their article posted last week hasn't been updated with the latest changes since Raw and Smackdown last week.
-Another vignette aired with the creepy music and the creepy doll house.
-Miz's ring entrance took place.
-A Smackdown commercial hyped Becky and Charlotte "going face to face" and also Roman Reigns perhaps being fired for what he did to Vince McMahon last week. [c]
[HOUR TWO]
(3) BARON CORBIN vs. DREW MCINTYRE vs. THE MIZ – MITB No. 1 Contendership Qualifier
They skipped Corbin's ring entrance and aired Drew's after the break. Corbin and Drew knocked Miz to ringside, then went after him two-on-one on the floor. Whenever Miz showed signs of life, he was stopped by the other heel. Drew hit Miz from behind after he whipped Corbin into the ringside barricade. Back in the ring Drew scored a two count. Corbin entered and Drew turned around quickly to be sure he wasn't blind-sided. Drew gave Corbin a boot to the face as Corbin charged at him. Drew took over against Miz again. Miz came back and took it to both Drew and Corbin in opposite corners. He springboarded at Corbin and Drew with forearms. "Who says you can't teach an old dog new tricks?" asked Graves in response. Renee took exception to Miz being called "an old dog." Miz kicked Corbin, but then Drew immediately headbutted Miz. Cole said Drew is "just a machine." Corbin powerbombed Drew to the mat as he was setting up Miz on the top rope. They cut to a break. [c]
Miz leaped onto both Drew and Corbin at ringside. He threw Corbin into the time keeper's area, then went after Drew in the ring. Drew took over, though. They showed A.J. Styles watching a monitor backstage. Drew set up a Claymore Kick, but Miz side-stepped it and applied a figure-four mid-ring. Miz arched up almost teasing a Figure-Eight. Drew poked Miz in the eye. Cole noted it's no DQ in a triple threat match. Corbin re-entered and hit a Deep Six for a near fall. Corbin threw a fit. Miz avoided a charging Corbin at ringside. Miz rolled up Drew for a near fall seconds later. Drew hit a spinebuster and flipped into a jackknife cover for a near fall. Miz DDT'd Drew, then Corbin intervened. Miz DDT'd Corbin for a near fall. Miz clotheslined Corbin over the top rope, but then Drew hit the Claymore. Corbin knocked Drew out of the ring and stole the three count.
WINNER: Corbin in 15:00 to earn spot in main event for title match at MITB.
(Keller's Analysis: Not as good as the first triple threat, which is no surprise with the difference in athleticism. That said, a solid match. Hopefully this is the end of any alliance with Drew, Corbin, and Bobby Lashley, who never had any chemistry together. Miz is working hard to be more aggressive on offense and have a higher-impact, more urgent ring style as a babyface.)
-Cole said Styles vs. Corbin wrestle later tonight, winner facing Seth at MITB for the Universal Title.
-Charly Caruso approached Styles backstage for his thoughts on facing Corbin later. He said it's the size of the fight in the dog that counts, and he's a bulldog with a lot of fight in him. They showed Corbin watching and listening from the ring. Styles listed his resume to battle Corbin always touting his. He said he beat up John Cena a lot. He said he hopes Seth is watching because he'll hear the same thing as everyone else, which is his name announced as the winner.
-Sami Zayn made his ring entrance in as obnoxious a way as possible. Cole said Sami's been highly critical of the WWE Universe lately. Graves said Sami is not wrong. [c]
-Cole threw to a Make-a-Wish video. He then said fans can donate at Wish.org/wwe.
-Sami said nobody likes to hear about how they're incessantly negative. He said they rejected with denial and deflection, including a false narrative about him that he became a bitter person during his time away from the ring. He said he's not bitter, and in fact he's jubilant. "I am a happy person." He said in the ten months he was away it was the happiest time of his life. He began showing vacation photos on the big screen. He showed a picture of himself hiking in Switzerland, "reconnecting with nature, gratute, spirituality, etcetera." Then Norway. He said after the picture was taken, he dropped to his knees and burst into tears. Then he was on a hammock in Mexico. "I was wrapped up so cute like a sausage roll," he gushed. Then in Scotland. He asked if they have ever seen "such unbridled joy."
He said he was living the good life, but as his return to WWE was approaching, he began having feelings of depression and anxiety, like a dark cloud was hanging over his head. He said he figured out that something was making him sick, such as perhaps the corporate structure that he doesn't always agree with or being surrounded by other WWE Superstars "who are total egomaniacs, who are totally delusional and entitled; that's not good for your soul." He said he thought and thought and finally figured out the fans are the problem. He asked some fans if it makes them feel good to boo him. He said it feels good because it's easier to blame him than look in the mirror and hold themselves accountable for their role in all of this. "I am making you responsible," he said. Sami said he'd rather be traveling the world and "anywhere else on Earth but depressed Des Moines, Iowa." Boos. He said if the fans have a problem with that, they can take a page out of his book and take a trip. He asked if that sounds nice. He jumped around the ring obnoxiously asking if that feels nice. "You can all go to hell!" he explained. Self-satisfied, he then dropped the mic and rolled on the mat in celebration of his punchline. Graves said this is Sami's inner-self and exactly who Sami needs to be.
-Cole hyped Becky vs. Fox.
-Cedric Alexander made his ring entrance and crossed paths with Sami. The announcers hyped Cedric, and then threw to a video package of highlights from 205 Live. They revealed he'll face Cesaro next. [c]
(4) CEDRIC ALEXANDER vs. CESARO
Antonio Cesaro actually got his ring entrance. Graves said Cesaro was built for this and is one of the all-around best athletes in WWE. Cole said this seems to spell the end of The Bar as a tag team. Graves compared Cedric's path to Mustafa Ali's. Cedric scored a near fall with a Michinoku Driver. (Did Vince just yell backstage, "What the hell is a Michinoku?!?" Cedric hit a flying flip onto Cesaro at ringside, but when he leaped off the top rope, Cesaro caught him with a European Uppercut for the win.
WINNER: Cesaro in 7:00.
(Keller's Analysis: They could have done more to set this match up, including getting a reaction from Cesaro about being moved to Raw, and perhaps – dare I ask – an explanation for why this wasn't announced last week. Then giving fans a chance to know Cedric through more than just clips of his highspots. I didn't know who was going to win here, and felt like it'd be bad news for whoever lost. I think they need a strong heel in Cesaro who can be rebuilt into a challenger to Seth at some point more than they need Cedric to be protected at this point.)
-Caruso interviewed The Usos backstage. Jey made a joke about Jimmy drinking and driving. (Oh yeah, that's a laughing matter.) As they talked about the tag champs, Curt Hawkins & Zack Ryder, in walked The Revival. "This is Raw, this is Top Guy Territory, this is the Revival Reformatory, if you will," said Dash. The Usos pretended to fall asleep. The Usos said "Usos is Raw" and "Welcome to the Usos Penitentiary."
-The Viking Experience Raiders made their way to the ring. Cole said last week their debut on Raw "had the WWE Universe talking in more ways than one," acknowledging the backlash to the Viking Experience name. [c]
–The Lucha House Party ring entrance took place. Then Viking Raiders beat up LHP before the match began.
-Sarah Schreiber interviewed Hawkins & Ryder. Ryder said the whole world saw the Raiders "go absolutely berserk out there" (perhaps a reference to The Berserker). Ryder said they won't let those "smelly, horny, woolly mammoths storm in here and take what we've earned."
-Becky Lynch made her ring entrance. [c]
-Becky stood mid-ring with both of her belts. She said as part of the Superstar Shake-up, it's new opportunities for new wrestlers. She found out last week her first challenger would be Lacey Evans, "the women who likes to sucker punch The Man." She said she's thrown a few sneaky left hands on occasion. She said her issue isn't with the punches, but the woman throwing them. She said she's made a career of slapping bleached blondes who have curried favors from management. She paused and reacted as it sunk in what she was implying. Fans "oohed." She added: "As Lacey is in the back trying to further her career, I'm out here ready to fight anyone to cement mine." She called out Fox, but instead Lacey made her way out.
Lacey told Becky to allow a lady to educate her on what it means to be a lady. She said a lady is always in complete control of her emotions and she's never a showoff (that's a little rich coming from her). She said she will show Becky how to respect a lady with a Women's Right. She said those two titles will be around her waist. (That goes against what Cole said last week, which is that Becky will defend the Raw Title separately from the Smackdown Title.) Becky said she was trying to enjoy the last few weeks, but Lacey – "you absolute plank – are getting on my last nerve." She said fans want to see her slap her head off her shoulders. Becky said her recent happiness shouldn't be confused with contentment. She said she will go to MITB and dismantle her because she can and it's time for The Man to go back to collecting her debts.
(Keller's Analysis: Lacey was good here, convincing in her persona. Becky was also really good. It's nice to see her playing off of an actual full-fledged heel for a one-on-one feud.)
(5) ALICIA FOX vs. BECKY LYNCH
Fox took over before they cut to a break a few minutes in. [c]
Back from the break, Becky finished Fox with the Disarm Her.
WINNER: Becky in 9:00.
(Keller's Analysis: That's a long time for Becky to need to defeat Fox who has been basically a joke.)
-Right after the tapout, just as Becky's music began to play, Lacey blindsided Becky with The Women's Right. She put her hat back on and struck a pose. Becky stood up, and Lacey delivered another. "In heels, nonetheless!" said Graves. Cole said, "The Sassy Southern Belle has put The Man on notice."
-Caruso interviewed Corbin backstage. Corbin insulted her question for not being a question, and then called the "basement typers" who complain about him "idiots." He said he'll make Seth pay for making his life miserable. Caruso said he appears to be looking past Styles. Corbin said he's looking straight through him, not past him.
-Ricochet made his ring entrance. [c]
(6) RICOCHET vs. "THE GLORIOUS" ROBERT ROODE
The newly christened Robert Roode came out. He has shaved his beard and sports a mustache now. They showed a comment he made to WWE.com earlier where he said he said he has dumped 150 pounds of dead weight in Chad Gable since the Superstar Shake-up. Ricochet dove onto Roode a couple minutes into the match and they cut to a break. [c]
Roode grounded Ricochet for several minutes after the break including a long chinlock. Ricochet eventually made a comeback. Graves said the slump could continue for Roode. Roode hit a spinebuster and scored a two count later for a near fall. Ricochet came back and scored his own near fall, then set up a top rope 630, but Roode avoided him and then threw Ricochet into the corner middle buckle and then hit a Glorious DDT for the win. Graves said, "The reinvention has begun." He said Roode is going back to what brought him success.
WINNER: Roode in 11:00.
(Keller's Analysis: Yikes, that's a bit of a defining down for Ricochet who could have been kept hot and shot to the top tier.)
-A Firefly Funhouse skit aired with Bray Wyatt's new look and act. He's playing a kids TV show host. "Did you miss me? I missed you!" He is using the same name, Bray Wyatt. He walked onto a set of a kids TV show with kids cheering him. He then broke into a slightly ominous demeanor and introduced scary looking dolls – Mercy the Buzzard and Abbey the Witch – meant to scare kids, but presented straight as if they were fun. He said he has been barbarically punished for his wrongdoings, but that part of him is dead. He will never become that "pathetic slob loser ever again." He showed a cardboard cut out of Bray Wyatt and then took an electric saw to it. Kids cheered. He said he will always light the way for his Fireflies as long as they "let him in." He closed with happy waves and said, "See you next week!" A kids show jingle closed out the segment.
(Keller's Analysis: Who had their money on Bray Wyatt's reset being a takeoff on Pee Wee's Playhouse? I kind of love this.)
-Graves said, "What the?" The announcers were otherwise speechless. Then Styles's ring entrance took place. [c]
-Graves plugged that there will be "A Moment of Bliss" MITB edition next week when Alexa Bliss she'll reveal the Raw participants in the men's and women's MITB matches.
(7) BARON CORBIN vs. A.J. STYLES – No. 1 contendership match for MITB Universal Title match
Corbin had Mike Rome list all of Corbin's resume bullet points. Corbin was pleased. Graves said he heard of rumors of Styles having an injury from the match earlier that could affect his performance in this match. Cole said Styles won't use it as an excuse. Hmmm. The screen noted that #BrayWyatt was the top trend on Twitter in the world. They fought to ringside a few minutes in. Styles tried to launch himself over the barricade, but couldn't muster the strength. Corbin then lifted and dropped Styles over the barricade and they cut to a break. [c]
Corbin controlled the action for a few minutes after the break. Styles made a comeback and set up a Styles Clash, but Corbin twisted himself free and kicked Styles. Cole asked if Styles has anything left. Corbin then hit a Deep Six for a two count. Styles surprised Corbin with an Ankelock for a dramatic tease of victory for Styles. Corbin yanked Styles's head into the mat to break free. Styles then avoided a Corbin dive off the second rope and then hit a Phenomenal Forearm for the win.
WINNER: Styles in 13:00.
-Seth came out afterward and they had a staredown to close the show.