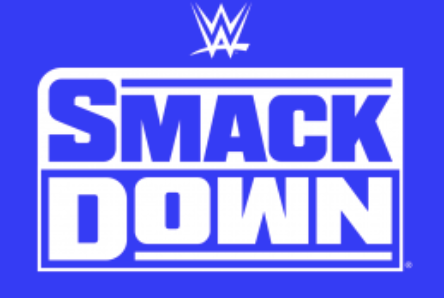 ---
SPOTLIGHTED PODCAST ALERT (YOUR ARTICLE BEGINS A FEW INCHES DOWN)...
---
WWE SMACKDOWN TV REPORT
APRIL 1, 2022
DALLAS, TX AT THE AMERICAN AIRLINES CENTER
AIRED ON FOX
REPORT BY ALEX McDONALD, PWTORCH CONTRIBUTOR
Announcers: Michael Cole, Pat McAfee
[HOUR ONE]
-The show opened with a wide crowd shot and Michael Cole welcomed us to the show. They then cut to a shot of the Andre the Giant Memorial Battle Royal trophy. Cole said the ring is filling up with Superstars for the battle royal. He then threw to a video package on Andre the Giant.
-Afterwards, the ring was full of wrestlers. They posed as the rules of the match were described. The Dirty Dawgs music hit and they made their entrance. Cole then threw to a video recap of Dolph Ziggler winning the NXT Championship last month. Back in the arena, Ziggler stood on the apron as Tommaso Ciampa stared him down. Finn Balor's music hit and he made his entrance. Cole recapped the past winners of the battle royal.
(1) ANDRE THE GIANT MEMORIAL BATTLE ROYAL
All of the wrestlers brawled. Akira Tozawa was eliminated. Reggie stayed alive on the apron, but was then eliminated by Damien Priest. R-Truth tried to team up with Priest, but Priest eliminated him also. Jinder Mahal was then eliminated by the Viking Raiders. T-Bar was knocked over the top but held on to the ropes. He was then eliminated anyway by Shelton Benjamin. The action continued as all the wrestlers brawled. Then Mad Cap Moss eliminated Drew Gulak. Happy Corbin walked down the ramp and cheered on Moss. Moss was almost eliminated and Corbin yelled at him. As Moss was distracted, Ciampa attempted to eliminate him. Moss saved himself again, then told Corbin he "was trying". Apollo Crews then eliminated Cedric Alexander. Shelton Benjamin attempted to eliminate Crews but Commander Azeez stopped him and then eliminated Benjamin. The Viking Raiders eliminated Crews, but Azeez then eliminated both of them. Azeez and Shanky went toe to toe in the middle of the ring. Azeez attempted to eliminate Shanky, but the other wrestlers teamed up and eliminated both of them. Priest and Balor paired off and Balor hit a pele kick, then dumped Priest to the floor. Ciampa and Ziggler were on the apron, Robert Roode and Ciampa battled. Ziggler then hit a superkick to eliminate Ciampa. The final four were Balor, Roode, Ziggler, and Moss. Ziggler and Roode worked together to attempt to eliminate Balor. Moss came up behind them all and dumped Ziggler and Roode, but Balor hung on. Balor then hit a slingblade on Moss. Balor tried to stay on the offensive, but Moss dumped him over the top for the win.
WINNER: MAD CAP MOSS in 10:00 to win the Andre the Giant Memorial Battle Royal
-Moss took the mic after he celebrated with the trophy. He said that Andre was his hero growing up. Moss said he always wanted to follow in Andre's giant footsteps and he finally did it. He then told a bad joke and collapsed to the floor laughing at himself.
(McDonald's Analysis: Well, that was what it was. Considering the fact that I thought Moss was the third most likely person to win and he won, I'm pretty happy. He's who I would have chosen out of the three. It makes sense and is a small achievement he can brag about. I would assume they'll use this as a way to give Moss some credibility as he prepares for a feud with Corbin. He did mention that he won the battle royal "all on his own". Ziggler got a lot of time, which makes sense given his NXT title match tomorrow. Priest has fallen considerably from his spot at Wrestlemania last year. I still have high hopes for him, but he needs to get back on the right track quickly. I thought he might win this. On to the guy I thought would win, Balor looked fine, but they don't care about him and having Moss send him out at the end doesn't hurt Balor at all. Again, this could have been a lot worse.)
-Cole and Pat McAfee talked at ringside. Cole said the Intercontinental Championship match is next, then threw to a video recap of the matches between Ricochet and the members of Los Lotharios last week.
-Ricochet's music hit and he made his entrance. They showed a graphic for the Triple Threat match. Cole and McAfee hyped the match. [c]
-Los Lotharios' music hit and they made their entrance. They then did the Kiss Cam gimmick. Luckily, they found a perfect plant in the front row.
(2) RICOCHET (c) vs. ANGEL GARZA vs. HUMBERTO CARRILLO – Intercontinental Championship Match
Garza took Ricochet down immediately, then Carrillo and Garza stomped Ricochet. Garza hit a huge running knee, then posed. Ricochet was fought out of the corner and hit a double hurricanrana that took down both Lotharios. Ricochet went to the apron and went for a springboard, but Garza caught him and held him still so Carrillo could hit a big springboard armdrag. Garza and Carrillo hugged in mid-ring. [c]
Back from break, Carrillo stomped Ricochet in the corner as Garza posed above him. Ricochet fought back and chopped at Garza. Carrillo ran in and splashed Ricochet, then Garza followed up with a splash of his own. Garza and Carrillo took him down again and posed. Garza and Ricochet sent Ricochet off the ropes. Ricochet hit a couple of kicks on Garza, then Carrillo hit a springboard kick on Ricochet and covered him for a near fall. Garza looked on confused. Garza then went for a cover of his own. Garza and Carrillo argued for a second and Ricochet took advantage. Garza took him down however. Garza went for the Winged Angel, but Carrillo tried to roll him up. Lotharios argued, then Ricochet came in and took both out with a flying crossbody. Ricochet then hit a standing moonsault for a near fall. Garza ran at Ricochet in the corner but Ricochet got a boot up. Carrillo ran in next and Ricochet sent him to the floor. Ricochet hit a kick on Garza, then went to the top. Garza stopped him, but Ricochet knocked Garza down. Ricochet climbed back to the top but Carrillo appeared and knocked him to the turnbuckle, then went for a superplex. Ricochet blocked, then knocked Carrillo down where he landed on Garza. Ricochet then hit a 630 on Garza, followed by a Recoil on Carrillo for the win.
WINNER: RICOCHET in 11:00
(McDonald's Analysis: Super predictable, but it wasn't a bad match. All of these guys are more than capable in the ring and they were given enough time to show some of it. The finish was creative, which was a plus. I sound like a broken record, but they really need to use Ricochet like this every week to defend the IC title and make it seem like the mid-card on this show has something to do that matters. Garza and Carrillo are both solid. In a way, I wish they weren't a team so they could flush out the mid-card on the show, and maybe one of them could get to the next level. I know the last part is wishful thinking. The only complaint about this match is the lack of arguing over who would win the title when Ricochet was down. I know it's a trope, but it's tried and true and I always like it.)
-Ricochet posed with title. Cole called him innovative and exciting. He said that's what Ricochet is all about. Cole and McAfee then promoted the Stone Cold Steve Austin appearance on the K.O. Show tomorrow night. Cole said they'll look at the rivalry after the break. [c]
-They showed the outside of AT&T Stadium as Cole hyped it as the site for Wrestlemania Saturday and Wrestlemania Sunday. Cole then threw to a video package hyping the Austin-Owens segment tomorrow night. After the video they showed a graphic for the segment and McAfee hyped it.
-Naomi's music hit and she made her entrance. As she hit the ramp, Sasha Banks' music hit and she made her entrance. They showed a graphic for Banks and Naomi against Carmella and Zelina Vega after the break. Naomi and Banks posed on the ring apron. [c]
-After the break, all four teams from the four way match on Sunday were in the ring.
(3) NAOMI & SASHA BANKS vs. CARMELLA & ZELINA VEGA – Non-title Match
Banks started against Carmella. Carmella took Banks down and mounted her, then rained down punches. Banks rolled to the outside and Carmella posed, then tagged in Vega. Banks went to the apron and hit a kick on Carmella. Vega then took Banks down and covered her for a near fall. Carmella tagged back in and stomped Banks in the corner. Carmella then put Banks in an upside down headscissors against the ropes. Vega tagged back in and splashed Banks in the corner, then covered her for a near fall. Carmella tagged back in and put Banks in a headlock. Banks tried to fight up, but Carmella ripped Banks down. Carmella taunted Banks, then ran at her, but Banks hit a knee on Carmella and dragged herself towards Naomi. Vega tagged in and ran across the ring and knocked Naomi off the apron. Banks recovered and stalled Vega long enough for her to tag Naomi. Naomi took down Vega, then Carmella entered. Naomi recovered and took down both Vega and Carmella. Carmella got dumped to the outside and Vega was taken down in the ring. Banks tagged in and hit a splash, then Naomi tagged in and hit a split-legged moonsault for the win.
WINNER: NAOMI & SASHA BANKS in 4:00
(McDonald's Analysis: Well, this was…there. Why were the other teams there? Just to watch? Banks got beat down for most of the match, then Banks and Naomi won. Formulaic. They did a slightly better job making Carmella and Vega look credible, but they still lost. No chance they leave Mania with the titles. I think after this win, it's an almost certainty that Liv Morgan and Rhea Ripley are walking out with the titles on Sunday.)
-Cole threw to a video that showed Ronda Rousey sparring "earlier today". [c]
-Cole and McAfee hyped Wrestlemania from ringside. Cole threw to a video package of Kayla Braxton at Rousey's training camp. Rousey said she's getting reps in before the big day. She said that she's going to control her anger until tomorrow. She said her family will be sitting front row. Rousey said that either Charlotte will tap out tomorrow, or she will rip Charlotte's arm off and give it to her family. She said her family will love it, "believe me".
-Cole then threw to a video package on the Charlotte Flair and Ronda Rousey feud.
(McDonald's Analysis: I love what they did with Rousey there. That was absolutely perfect. It felt real and despite her talk about ripping Charlotte's arm off being a little silly, the setting made up for it. Rousey is the best in elements like this, or not talking at all. Good job by WWE to think outside the box and show someone sparring and practicing before a big fight. Imagine that! The video package was also, unsurprisingly, really well done.)
[HOUR TWO]
-Charlotte's music hit and she made her entrance to some small boos. She stopped at the top of the ramp. Charlotte said the video package was epic and she could watch it all day. She said that we all saw that Rousey is angry. She said that no matter what Rousey tries, it won't work. Charlotte taunted the crowds "what" chants. Charlotte said that Rousey thinks she's cool but we all know better. Charlotte said that Charlotte Flair is cool. The thirteen time Women's Champion is cool. She said every woman wanting to be her and every man wanting her is cool. She said everyone wanting her autograph and wanting a selfie with her is cool. She said beating Rousey and leaving with the Smackdown Women's title is cool. Charlotte said she's going to take Rousey to school and show her what's cool. Charlotte posed with the title as her music played. They showed a graphic for Charlotte and Rousey tomorrow as Cole and McAfee hyped the match.
-In the back, Moss polished his trophy. Corbin came up behind him with Drew McIntyre's sword. They then showed a video of Brock Lesnar and Roman Reigns. Cole said we will take a look at their feud after the break. [c]
-Back from break, they showed a graphic for Lesnar against Reigns. Cole said that Reigns is perhaps the most dominant champion in history. They then cut to a video package that hyped the "biggest match in Wrestlemania history."
-Rick Boogs stood on the stage. He introduced Shinsuke Nakamura and played guitar. Nakamura's music hit and he made his entrance. Pat McAfee jumped on the table and danced. Austin Theory appeared and clipped McAfee's knee from behind. McAfee fell down hard on the announce table then chased Theory out of the arena. They showed a replay, then showed McAfee chasing Theory in the back. Theory ran into a room with the door marked "Mr. McMahon". McAfee pounded on the door. McAfee then pounded the door open. Vince McMahon appeared. He asked McAfee if he wanted to be fired. McAfee looked at McMahon. McMahon then asked if McAfee wanted to lose his Wrestlemania match. McMahon told McAfee to get back to the arena and do his job. Theory stood behind McAfee and smirked. McAfee walked away.
(McDonald's Analysis: It may not be super popular, but I like where they're going with this McAfee-Theory thing. I hope Theory gains something from this. Both guys are doing a good job and I actually think the match could be somewhat good. I wonder how much McMahon actually gets involved come Sunday.)
-The Usos' music hit and they made their entrance to a huge pop. They showed a graphic for Jimmy Uso against Rick Boogs after the break. [c]
-Cole and McAfee talked at ringside as McAfee returned. Cole said that he knows McAfee wants to kick Theory's ass but he needs to be professional. Cole mentioned that they had the Hall of Fame ceremony coming up.
(4) RICK BOOGS (w/ Shinsuke Nakamura) vs. JIMMY USO (w/ Jey Uso)
Jimmy took control early on Boogs. Cole touted the Usos as the longest reigning Smackdown Tag Team champions in history. Boogs curled Jimmy as the crowd counted along. On the tenth curl, Boogs lifted Jimmy and slammed him. Jimmy threw Boogs into the post shoulder first. Jimmy pounded on Boogs then posed. Jey posed with him from ringside. Jimmy taunted Boogs, then Boogs crawled to his knees and grabbed Jimmy. Boogs military pressed Jimmy from his knees, to his feet, then dropped him into his arms and hit a fallaway slam. Austin Theory appeared and got a soda from a fan at ringside. Theory then threw the soda in McAfee's face. McAfee stood up, but Cole held him back. Theory ran away up the ramp. Theory looked at McAfee from the ramp. Finn Balor ran down and attacked Theory then tossed him in the ring. Boogs and Jimmy brawled as did Theory and Balor. The ref called for the bell.
WINNER: NO CONTEST in 5:00
(5) RICK BOOGS & SHINSUKE NAKAMURA & FINN BALOR vs. THE USOS (Jey & Jimmy) & AUSTIN THEORY
A six man tag match was created during the break. Nakamura pounded on Jey in the corner. Nakamura perched Jey on the top rope then hit a knee to the gut. Nakamura covered Jey for a near fall. Jey tagged in Theory who hit Nakamura in the corner, then hit a jump over knee. Theory got the cover for a near fall. The crowd chanted "Theory sucks". Nakamura got the advantage then tagged in Boogs who military pressed Theory. Theory fought back, but Boogs caught Theory and tossed him around before hitting a side slam. Boogs made the cover for a near fall. Boogs pulled Theory to the corner then Balor tagged in. Balor beat on Theory in the corner, then hit a snapmare followed by a basement dropkick for a near fall. Balor then got a kick in on Theory, but Jimmy took Balor down. Theory stomped on Balor, then Balor rolled to the outside. Jimmy tagged in then dropped to the outside after Balor. Jimmy slammed Balor on the announce table then rolled him back in the ring and covered him for a near fall. Jimmy went for a punch, but Balor blocked it. Balor tried to tag, but Jimmy held him back. Jimmy then took Balor down. Jimmy threw Balor to the outside. Jimmy posed and Theory taunted McAfee. [c]
Jimmy took Balor down with a kick and got a near fall. Jimmy took Balor to the corner and hit a punch. Jimmy went for a splash, but Balor moved. Jimmy tagged in Jey. Jey stomped Balor and stopped him from making a tag, then knocked Boogs off the apron. Jey set up for a powerbomb, but Balor went over his back. Balor fought back up and hit a dropkick. Theory and Nakamura tagged in. Nakamura hit a series of strikes then knocked the Usos off the apron. Nakamura followed Theory into the corner and sent him into the opposite corner. Nakamura hit a kick, then a German suplex off the ropes. As Nakamura went for a cover the Usos entered and double superkicked Nakamura. The Usos went to the floor and threw Boogs into the steps. Back in the ring, Nakamura tagged Balor. Balor took out Theory and knocked him to the floor. Balor hit a splash over the top on Theory and the Usos. Balor tossed Theory back in. Theory fought back and hit A-Town Down for the win.
WINNER: AUSTIN THEORY & THE USOS (Jey & Jimmy) in 10:00
(McDonald's Analysis: I'll be honest, that match was pretty solid. The two teams didn't make a lot of sense, but they all gelled pretty well. I don't like that the brand split doesn't matter because Wrestlemania is in a couple of days, but it is what it is. The most awkward part of this was McAfee loving the Usos and hating Theory simultaneously even though they're on the same team. Solid match though. I like the feats of strength by Boogs and the finish made sense also. Two jobs in one night from Balor tells you how much they think of him and the U.S. title. I say they just put it on Theory after Mania.)
-Theory taunted McAfee. McAfee ran over and jumped on the apron. Cole followed and beckoned McAfee off the apron. A few fans chanted "Michael Cole".
-They showed graphics for Theory against McAfee and Boogs/Nakamura against the Usos.
-Happy Corbin's music hit and he made his entrance alongside Mad Cap Moss. Corbin had Drew McIntyre's sword. Cole hyped a Happy Talk segment coming up next. [c]
-Cole and McAfee hyped the Hall of Fame induction of the Undertaker after Smackdown tonight.
-Corbin and Moss were in the ring. Moss welcomed everyone to Happy Talk. He asked Corbin if he was happy for him. Moss said he thinks the whole WWE Universe is happy for him. Corbin cut him off and said we all know he won the Andre. Corbin said that Moss is his protege and said that he won the Andre in his WWE debut. Corbin said he's happy and some may call him euphoric. Corbin then threw to a video package that showed how he got the sword from McIntyre. Corbin laughed after the footage was over. Corbin said it's his lucky Wrestlemania sword. Corbin then ran down his Wrestlemania accomplishments. He said he's going to destroy McIntyre tomorrow. He said he has the sword as an insurance policy. Corbin said that with McIntyre, the sword is an accessory, but with him, it's a weapon. Corbin said that the sword needs a happy name. Corbin renamed the sword "Euphoria". Corbin then told a bad joke about McIntyre's sword and mother. McIntyre's music hit and he made his entrance to a solid pop. Corbin sent Moss after McIntyre. Moss ran at McIntyre, but a punch took him out. McIntyre grabbed a chair from ringside, then entered the ring. Corbin ran at McIntyre but McIntyre threw the chair at him. Corbin dropped the sword. McIntyre picked it up and swung at Corbin. Corbin ducked (thankfully). McIntyre trashed the Happy Talk set, then chopped through the table with his sword. They showed a graphic for McIntyre and Corbin tomorrow and Cole hyped the match.
-Cole and McAfee ran down the card for both nights of Wrestlemania. Afterwards, McIntyre posed in the ring, then stabbed his sword into the ring as pyro went off.
(McDonald's Analysis: For as silly as this whole story is, I'm dead serious when I say this match COULD be really good. I have high hopes for it if both guys bring their "A" game. I really hope they do.)
FINAL THOUGHTS: A ho-hum edition of Smackdown that was basically a weird version of a commercial for Wrestlemania. The absence of Lesnar and Reigns always hurts but after the promos they both gave on Monday, there wasn't much else they could do with them. There was some solid wrestling on this show between the triple threat and the six man tag, so that was a positive. Otherwise, it's telling that McIntyre was who they focused on at the end of the show. That might be a tell for where we're headed after Wrestlemania. Hopefully our Tribal Chief will reign supreme this weekend and all will be right in the WWE Universe. That and I can't wait for the return of the GOAT. Match or not, I cannot wait for that glass to break.
Check out the PWTorch 90's Pastcast every week as a part of the PWTorch Dailycast family of podcasts. This week's episode focuses on the week of March 26, 1992. Patrick and myself dive into more Titangate subjects, news from the WWF and WCW, and other news involving Jesse Ventura, Jim Crockett, and more. I also share a finish idea for the Reigns-Lesnar Wrestlemania match this weekend. Enjoy the nostalgia? Want to learn about a bygone era? Check out the PWTorch 90's Pastcast.