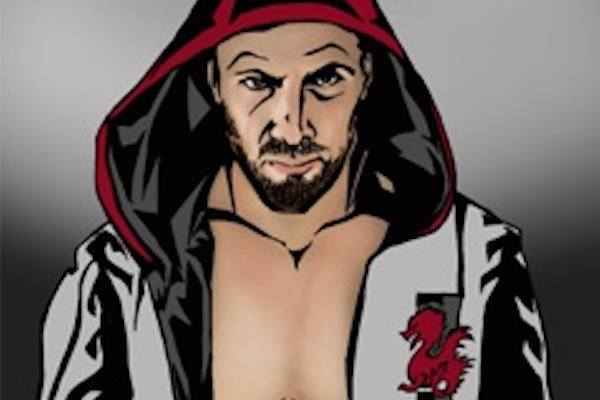 ---
SPOTLIGHTED PODCAST ALERT (YOUR ARTICLE BEGINS A FEW INCHES DOWN)...
---
TORCH TODAY – Tuesday, November 3
AFTERNOON UPDATE
– LIVECAST ALERT: Join PWTorch editor Wade Keller & Jason Powell of Prowrestling.net on Tuesday's Livecast taking your calls & emails at 5:00 p.m. EST at PWTorchLivecast.com.
– WWE is in Colorado Springs, Colo. on Tuesday night for this week's Smackdown TV taping. The advertised talent roster includes the Shield trio of WWE Champ Seth Rollins, Roman Reigns, and Dean Ambrose, the Wyatt Family, and Sheamus. A tag match involving the two sides is advertised for the live crowd at the World Arena. (We're looking for a report sent to pwtorch@gmail.com.)
– Jonny Fairplay headlines Tuesday night's PPW TV taping in Las Vegas at Sam's Town Live. Also scheduled are Jesse Sorensen, Wes Brisco, and more Paragon Pro stars.
– The update on Michael Elgin is he was unable to reach an agreement with Ring of Honor on an exclusive deal when his existing deal expired on Saturday. Elgin will continue wrestling for ROH, such as next weekend's "Survival of the Fittest" shows, but he will also take other bookings. Elgin is currently involved with the NWA in the NWA World Hvt. Title hunt. UPDATE: Elgin said Tuesday on Twitter that he hopes to return to the U.K. soon and he loves wrestling for New Japan.
– WWE Diva Cameron (Ariane Andrews) appeared on Hallmark Channel's "Home & Family" show on Tuesday promoting her new single "Wrong Number." The hosts asked her about dealing with social media hate. She said when she first joined WWE, it bothered her, but she learned how to deal with it with help from friends. The segment wrapped with a game of Name That Submission. Cameron got Camel Clutch and Dragon Sleeper, but did not know why the Clutch is called that. (Thanks to VIP'er Kylin in New Jersey)
– Shelton Benjamin is tied atop the B Block of NOAH's Global League tournament. Meanwhile, there is a four-way tie atop the A Block standings, with Chris Hero in the mix. The tournament concludes on Sunday. (Latest Results & Standings via PuroresuSpirit.net)
– Tuesday's New Japan "Road to Power Struggle" results.
MORNING UPDATE
– Week 4 of WWE on ESPNews SportsCenter is scheduled to feature The Usos in the 9:00 p.m. EST hour. Divas champion Charlotte was originally advertised on WWE's website.
– WWE NETWORK HIGHLIGHTS: Tuesday's original content is a new episode of "WWE List" highlighting the "most infamous transformations in WWE history." The episode airs at 4:30 p.m. EST, then replays at 9:30 p.m. WWE is also re-airing this week's "Breaking Ground" episode throughout the day.
– The poll results are in for which original Shield member should eventually turn heel – Roman Reigns or Dean Ambrose. Reigns won the vote with 59 percent.
– Way down the road, the Niagara Falls Comic Con announced Shawn Michaels for their 2016 event running June 3-5. HBK is scheduled for the June 4 event.
– Charlotte talked about the pressure she feels being in the wrestling business in a new interview promoting a Comic-Con appearance. "I feel the pressure to continue to get better to fulfill my own legacy, but also continue my dad's," Charlotte told the Reno Gazette-Journal promoting an appearance at the Reno Comic Con later this month. "I want to make an impact in the industry like my father (Ric Flair) did, but in my own way, whether it be refining the (Divas) division or reinventing a major pay-per-view."
– The Christian Post covered former TNA Knockouts champion Taryn Terrell giving her testimony in an on-camera video. Terrell talked about living a destructive lifestyle while in WWE earlier in her career, then having a spiritual awakening in June of this year.
"This is the beginning of my journey. This is me, an infant Christian, coming to you because I was just so recently on the other side wondering 'What does all this mean?'" she said. "I don't know much. Like I said, I am just in the process of beginning to be a Christian, but I am beginning to grow and mature and grow in my relationship with Christ."
– Injured WWE star Daniel Bryan arrived in India for a promotional tour and teased a "big announcement" this week.