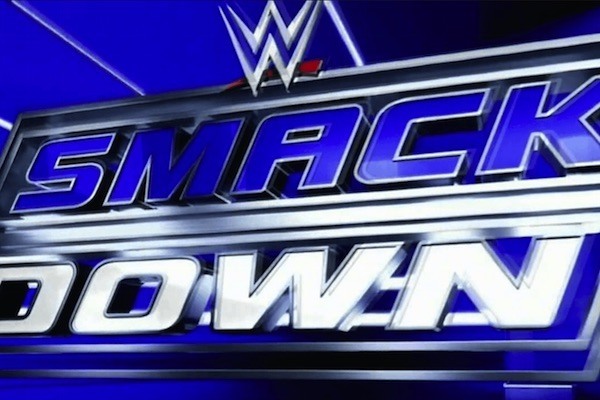 ---
SPOTLIGHTED PODCAST ALERT (YOUR ARTICLE BEGINS A FEW INCHES DOWN)...
---
WWE Smackdown TV taping report
February 16, 2016
Ontario, Calif.
Report by Mike Brouillette, PWTorch reader
After the Main Event taping, WWE taped this week's Smackdown leading into the Fast Lane PPV…
Michael Cole was on commentary, not Mauro Ranallo, who was sick.
I appreciate the concern. I was sent home from Smackdown taping suffering from the flu. Still in bed but getting better. THANKS!

— Mauro Ranallo (@mauroranallo) February 17, 2016
WWE Smackdown SPOILERS 2/18
Kevin Owens's music played to start Smackdown. He joined commentary and continued his feud with Michael Cole.
(1) The League of Nations (Sheamus & Rusev & Alberto Del Rio w/King Barrett) beat Lucha Dragons (U.S. champion Kalisto & Sin Cara) & Dolph Ziggler in a six-man tag match. Sheamus scored the pinfall via Brogue Kick on Ziggler. Good back and forth match.
(2) Sasha Banks beat Tamina Snuka (w/Naomi) via submission to the Crossface. After the match, a two-on-one occured causing Becky Lynch to make the save. After Becky made the save, Sasha pushed her, acting all Boss and like she didn't need her help.
Sasha Banks and Becky Lynch were shown backstage. Becky told Sasha they have to work together to build momentum and ride the wave into WrestleMania. They both agreed they want WrestleMania moments, so they need to work together. Sasha agreed to work with her Sunday at Fast Lane.
Chris Jericho came out to give his answer to A.J. Styles for a third match at Fast Lane. Jericho called out Styles for a face-to-face response, but The Miz's music played instead. Trash-talk, then blows were exchanged, and they had a match.
(3) Chris Jericho beat The Miz via submission to the Walls of Jericho. Afterward, Jericho called out Styles again. Jericho said he respects Styles, but he does not like him. He said his answer for Fast Lane is "no" since he beat him in their last match.
Styles then fired up on Jericho with a flurry of moves. Jericho was knocked out of the ring to the apron for a moment. Before he could get back in, Styles tossed him the mic to ask him to change his decision. A battle chant broke out, then Jericho said if he wants it, fine. It's A.J. vs. Jericho III at Fast Lane. But, Jericho warned, Styles is going to regret it.
Next was a backstage segment with Roman Reigns and Dean Ambrose. Reigns said he's sorry about Dean losing the IC Title. He then said not to pull the Dirty Deeds stunt from Raw. Dean replied, "I thought it was funny," which popped the crowd. Ambrose then ran into Paul Heyman, who warned that Lesnar is LIVE ON SMACKDOWN. Ambrose played it off and had great chemistry with Paul. Ambrose was ready for Lesnar.
New Day had a backstage segment with J0-Jo hyping their talking segment with Edge & Christian at Fast Lane. More fun from New Day.
(4) Divas champion Charlotte (w/Ric Flair) beat Natalya via submission to the figure-eight. Brie then ran out to WITHOUT A DOUBT the pop of the night. No one came close. She ran in and brawled with Charlotte, getting the upper hand heading into Fast Lane.
Goldust and R-Truth had a segment with Goldust as a rapper. They were funny together and the fans ate it up.
The Wyatt Family then came to the ring for a really short promo addressing the "titans" Big Show, Kane, and Ryback. Lots of talk for their Fast Lane six-man tag match.
(5) Dean Ambrose & Roman Reigns beat The Dudleys (Bubba Ray & Devon) via DQ. The DQ came when Brock Lesnar's music hit and he attacked Dean Ambrose, and then Roman Reigns. The duo re-grouped for a two-on-one against Lesnar. Lesnar fought it off, including a Superman Punch (where he didn't go down) and took them to Suplex City. Reigns got up again and went for a spear on Brock, but Brock moved and he was barely above to stop before hitting Ambrose will a full-force spear – and stopped just soon enough to where he and Ambrose just sort of hit the corner together. The two argued and Ambrose pretended (or failed) to hit Dirty Deeds again, but Roman ended up countering and hitting the Samoan Drop on Ambrose. Reigns turned around and took an F5 from Lesnar.
Lesnar exited the ring and began going up the ramp when Triple H's music played. The WWE World champion posed on the ramp with the title belt. There was a big stare down between Hunter and Lesnar for a while, presumably to end Smackdown.
***
After Smackdown went off the air, Ambrose and Reigns were groggy getting up in the ring. They talked, went face-to-face, and eventually shook hands before pointing to the WM32 sign. They eventually called out the Dudleys, who ran back out. Bubba charged the ring with one shoe on and the Dudleys got beat up for about a minute to end the show. No extra match.
Top Pops
(1) Brie Bella (without a doubt)
(2) Ambrose
(3) Triple H's surprse appearance
(4) Lesnar
(5) Neville / New Day
Top Heat
(1) Charlotte
(2) Charlotte
(3) Charlotte
(4) Charlotte
(5) New Day