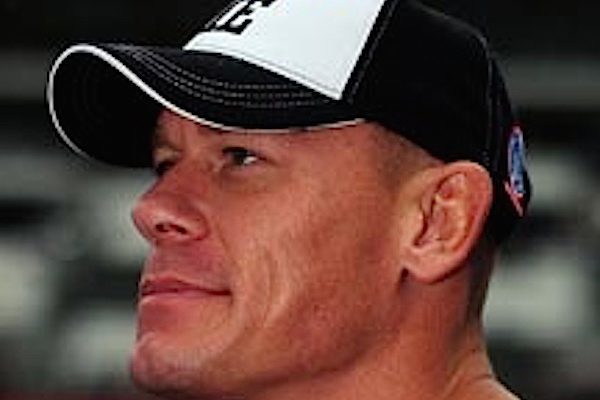 ---
SPOTLIGHTED PODCAST ALERT (YOUR ARTICLE BEGINS A FEW INCHES DOWN)...
---
TORCH TODAY – Saturday, March 26, 2016
– At PWTorchLivecast.com: Did you go Up All Night with Rhonda Shear this morning? Catch the latest "Saturday Morning Wrestling" Livecast with Jim Valley talking live to '90s USA/WWF TV personality Rhonda Shear on-demand right now!
– At MMATorch.com: The MMATorch Daily Top Five Stories of the Week.
– Injured WWE star John Cena continues to tease a role at WrestleMania 32 next Sunday.
#KCCO hoping this plays sometime soon!! Maybe @WWE #WrestleMania ? #NeverGiveUp pic.twitter.com/G8hzf1lMtc

— John Cena (@JohnCena) March 26, 2016
– A.J. Styles says he would like to go after the Intercontinental Title – whether held by Kevin Owens or someone else – after finishing his program with Chris Jericho. "I think in good time, after hopefully I'm done with Jericho, I can go after a title. And if it's around Owen's waist, then I'm going to go after it," Styles told Neil Docking for The Mirror U.K. publication.
Styles also teased forming a group on WWE television after finishing up with Jericho, presumably at WrestleMania. "Well, you never know when that might happen. You just never know who you're going to team up with and have everything fit as it should, which is unbelievable. You never know- I could definitely see something like that happening," Styles said.
– Kurt Angle says he does not want to go back to WWE right now – maintaining that he wants to take a year off from full-time wrestling – but he believes he will "eventually" return to WWE in a part-time role and be part of the WWE Hall of Fame. In an interview with Digital Spy, Angle proposed linking up with NXT tag team American Alpha and being a part-time addition to the act.
"I've watched them wrestle and they're really good. It would be really cool to have a new Team Angle," Angle said. I could do the big matches; the SummerSlams and the WrestleManias. I think that would be a good mix. And it would also give them a great rub, a rub that they need. We'll see if we do something like that, I don't know if it's on the cards, but you never know."
– Brie Bella is reportedly planning to retire shortly after WrestleMania, earlier than her plans to retire this summer. Pro Wrestling Sheet reports that Brie is looking to be a mom with Daniel Bryan, who is currently going through health issues that caused him to cancel WWE bookings. Brie will reportedly take on an ambassador role along with continuing on "Total Divas."
– Kane is scheduled for the WM32 pre-show Andre the Giant Battle Royal, but he would like to be on the opposite side in a WrestleMania main event before his career is over. Talking to the Nottingham Post about next month's European Tour, Kane said: "This will be my 17th WrestleMania. I have done this by trying to be the best that I can be. I have always taken everything as it comes and tried to stay in good shape. I also have done my best to minimise the risk involved in what I do in the ring.
"I still think I have a lot to offer and I am pleased with the level of my performance in the ring… In terms of plans for future WrestleManias, I would love to main event the show. I have semi-main evented before but that is still a goal for me."
– TNA pulled top star Ethan Carter III from next weekend's Preston City Wrestling show in the U.K. The promoter relayed the explanation from TNA: "Unfortunately nothing can be done. This is a network commitment and something he had no control over." PCW is working on a suitable replacement for ECIII. (Full Post at PrestonCityWrestling.com)
– Part-time WWE star Chris Jericho will continue to be on the WWE roster later this summer. Jericho and Roman Reigns are the headliners for WWE's next tour of Japan scheduled for July 1 and 2 in Tokyo. (Official Tour Details)
– WWE is planning a Japanese language broadcast of WrestleMania 32. WWE announced on their WWE Japan website that Funaki will be part of the broadcast time for WrestleMania on WWE Network.
Meanwhile, in India, broadcast partner Ten Sports is planning to show WrestleMania live at 4:30 a.m. Monday morning.
– Saturday's New Japan Results continuing to build to Invasion Attack.
– Finally, Scott Steiner is not a fan of WWE or the people running the company, believing they've taken power away from the wrestlers and don't know how to run a company or write television. Steiner talked to WhatCulture.com in a two-part interview from his recent U.K. speaking tour. (NSFW language)