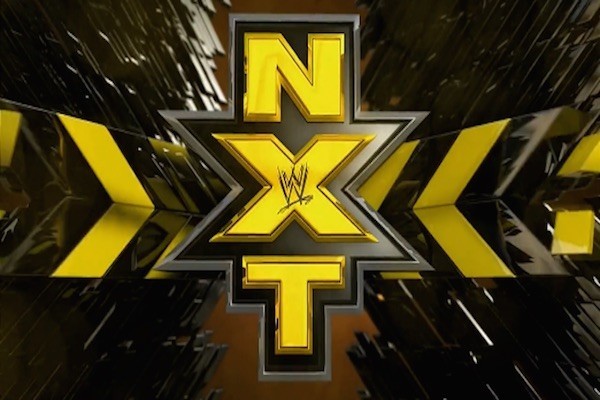 ---
SPOTLIGHTED PODCAST ALERT (YOUR ARTICLE BEGINS A FEW INCHES DOWN)...
---
WWE NXT Results
March 2, 2016
Taped at UCF in Orlando, Fla.
Report by Justin James, PWTorch NXT contributor
[Q1] Short pre-credits piece pushes the Finn Balor – Neville match-up tonight. NXT is still from CFE Arena.
The Vaudevillains's intro gets a brief pop. Revised presentation for them, with them donning overcoats on their way to the ring.
1 -THE VAUDEVILLAINS (AIDEN ENGLISH & SIMON GOTCH) vs. HUGO KNOX & TUCKER KNIGHT
English starts against Knox. After a brief moment of offense, he gives attention to Gotch, allowing English take over. Knox gets double-teamed, then rapid tags keep him in the corner. Tucker Knight tags in and delivers offense on English and Gotch, until Gotch gets boots up in the corner. Whirling Dervish for the win.
WINNERS: The Vaudevillains in 3:15. The Vaudevillains are still not coming off as a heel team, but they do need wins.
Alex Rayex interviews Emma and Dana Brooke. Brooke calls Deonna Purrazzo a "nobody." Emma promises to win, and that Rayez will be emasculated… Brooke pats him.
Video package on NXT champion Finn Balor.
Replay of the parking lot beating on Enzo Amore last week. … "Earlier today," Colin Cassady and Enzo Amore responded to the attack. Cassady does all the talking. … Also, Dash & Dawson say they are the best and they are tired of being attacked by Cassady & Amore. Wilder's arm is in a sling.
The Revival (first time NXT has used Dash & Dawson's new name on air) will be facing Amore & Cassady at the WWE Roadblock Network special on March 12.
Emma and Dana Brooke are out for a match. Emma in the ring and Brooke on the outside. She is facing the exciting Santana Garrett.
[Q2]
2 – SANTANA GARRETT vs. EMMA (w/Dana Brooke)
Big crowd reaction for Garrett. If booking were a democracy, she'd get elected. Emma forces Garrett into the corner, then applies a boot. Garrett gets her boot up to block getting smashed into the turnbuckle, so Emma kicks her hamstring, then hits a double underhook suplex. Brooke tries to get the crowd to stop cheering for Garrett. Running dropkick to the mid-section cuts off Garrett's rally.
Phillips points out that roughly two years ago was "Takeover: Arrival" when Emma lost to Paige in the first NXT Women's championship match, and Emma has been struggling since.
Garrett gets in some exciting, athletic offense, but gets hung up in the Tree of Woe when she goes to the top for a moonsault. Brooke takes advantage of a distracted ref to wrech Garrett's hair. Emma gets cocky, letting Garrett land a double leg takedown into a nearfall. Emmalock for the submission, though.
WINNER: Emma in 5:40. Fine match to continue putting Emma over and keeping her strong. I would love to know why Brooke hasn't been wrestling. Garrett is being slotted into the Blue Pants role.
Backstage, William Regal heaps compliments on Eva Marie and Nia Jax. He books them against Bayley and Asuka, then hustles out to meet "NXT's latest acquisition." Jax and Marie are less than thrilled.
William Regal is in the ring. He reminds us of NXT's mission to get the best wrestlers from around the world. He introduces "one of our greatest signings to date." It is… Austin Aries! Corey Graves just loses it. He already has his own shirt, getting the full Samoa Joe treatment. Aries gets jumped on the ramp by Baron Corbin, who just obliterates him. Even Graves is angry. End of Days on the outside. Regal is steaming from inside the ring, and Corbin holds up Aries's shirt as a trophy. He shouts "an eye for an eye," and throws the shirt at Regal. Refs try to help Aries on the outside, as he seems disoriented and angry.
[ J.J.'s Reax: How to make NXT a destination for the best talent around the world? Treat them like a big deal, put them in a 10,000+ seat arena full of dedicated wrestling fans, and have the whole audience go nuts for them. NXT's TV presentation is just so much bigger than anyone else outside of the main roster. ]
Steve Cutler is in the ring to face Elias Samson. Cutler actually gets a moment of in-ring air time before Samson's music hits. Phillips asks Graves if he got any more dirt on Samson from his "panhandlers in Pittsburgh." This is a great running joke.
3 – STEVE CUTLER vs. ELIAS SAMSON
[Q3] Graves puts over Cutler as a former Marine and says that Samson should thank Cutler for his service. Samson jumps on Cutler as soon as the bell hits. Cutler breaks free of a hold, is bleeding from his head a bit, and verbally challenges Samson, but pays the price. Graves rips Samson for his arrogance in the ring.
Samson has crazy eyes and lands a running high knee. Samson shushes the crowd and nails the spinning neckbreaker for the win.
WINNER: Elias Samson in 3:05. Graves's split personality commentary was on full display here as he criticized Samson.
Backstage, The Hype Bros of Mojo Rawley and Zack Ryder talked. Mojo says maybe they have been too casual and took The Vaudevillains too lightly. They hype themselves up and the vow revenge on The Vaudevillains and leave. Gotch and English creep out from behind the set to, well, look creepy.
Quick video on Neville. … Neville gets a great reaction as expected. Balor blows the roof off, of course. Balor is 45 days short of Neville's record championship reign.
4 – NXT champion FINN BALOR vs. NEVILLE – non-title match
Twenty minutes left in the hour when the bell rings. "This is awesome" from the crowd before any contact even happens. Lock-up and Balor backs Neville into the ropes, clean break. Test of strength, then Balor gains control of the wrist. Neville eventually reverses it. Shoulder block to Neville, hip toss to Balor, and a dropkick to Balor's face.
Headlock from Balor, but Neville puts him in the corner. Headlock takedown and Neville seems a bit heelish now. Sunset flip, which Balor rolls through into a dropkick. More headlocks from Balor. Neville puts him in the corner and lands a big right to the middle. Phillips points out that Neville has held more titles than anyone else in NXT's history. Snap suplex gets one for Neville.
[ Break ]
Neville with a knee drop into a two count out of the break. Neville continues his control of Balor, and someone in the crowd is really annoyed at Neville's actions.
[Q4] Neville charges Balor in the corner, but Balor bends down and flings him over the top rope. Huge belly flop to the outside. Neville manages to recover and send Balor outside. Springboard moonsault from the second rope to the outside takes out Balor. Just gorgeous on replay. Nine count, then Neville rolls Balor in and covers for two. Meanwhile, Phillips reminds us of Neville's rule-twisting in the past to retain the title against Sami Zayn.
Balor is bleeding from the mouth. They trade blows until a Pele Kick stops it. Neville is sitting up, but when the ref touches him he collapses. Balor is on the mat. Double count and they are up at eight. Balor with chops in the corners, whipping Neville back and forth. Neville rolls to the outside, then a slidekick sends Neville to the barricade. Running kick from the arpon levels Neville. Cover in the ring for two.
Neville with a running German Suplex, and Balor is out. Neville deadlifts Balor for a second German Suplex, bridge into a nearfall. Neville wants the Red Arrow, but Balor recovers. Neville jumps over him into an enziguri. Neville back to the top, but Balor pops up for an enziguri.
Neville recovers outside the ring, and Balor meets him with a flip dive. Balor sets up the Coup De Grace, but Neville recovers and crotches him. Neville is too wounded to follow up in a timely fashion. Neville ambles to the top for a huracanrana from the top, then Red Arrow attempt, but Balor moves.
Neville lands on his feet, but takes a Slingblade. Neville dodges a follow-up, rolls through, and covers for a nearfall. Balor catches a kick, then lariat flips Neville over. Hesitation dropkick into the Coup De Grace. Balor then hits the brainbuster for the win.
WINNER: Finn Balor in 15:15. That was a heck of a good match. Neville is so wasted on the main roster. I am very grateful that they didn't go with the Raw Ending, which would have had Apollo Crews break up the match to "make an impact."
Post-match, Neville recovers in the ring, and Balor and the crowd give him an ovation. Neville shows humility, then shakes Balor's hand and then raises it.
Backstage, Rayez interviews Samoa Joe and Sami Zayn ahead of their upcoming #1 contender re-match. Joe rips Zayn for not being grateful for him. Zayn points out that Joe's been walking the road that he paved.
Final Reax: The highlights were seeing Santana Garrett in action again, the introduction of Austin Aries, and the intense main event. Setting up the Tag Title match for Roadblock makes sense to get it out of the way so American Alpha can challenge The Revival at the next Takeover special in Dallas in one month.