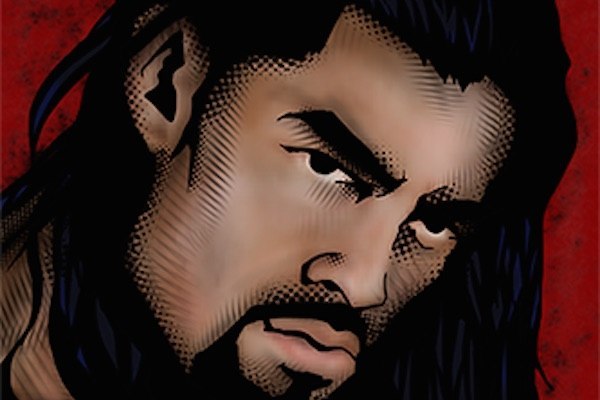 ---
SPOTLIGHTED PODCAST ALERT (YOUR ARTICLE BEGINS A FEW INCHES DOWN)...
---
RAW PREVIEW
JUNE 19, 2017
EVANSVILLE, IND. AT FORD CENTER
By Joey Galizia (@RamJam89), PWTorch contributor
"FRIENDS, ROMAN, COUNTRYMEN"
Last week the WWE informed us that the chosen one, Roman Reigns, had an announcement regarding his plans for Summerslam. Speculation on what this possible announcement could be has been broken down on every newsletter, podcast, Reddit post, and fans' Tumblrs across the nation. More theories surfaced when John Cena was repackaged as a "free agent" instead of a SD-exclusive Superstar, and fresh rumors are even throwing the Deadman's name around yet again. (We can only hope that last one stays a rumor.) No matter what it could possibly be, the Big Dawg will have all eyez on him (not to be confused with the Tupac movie.) tonight in Evansville.
My theory: Brock beat Taker… so Roman beat Taker. Brock beat Goldberg… and there you go.
"I'M GOING TO CHOKE YOU OUT"
Speaking of Brock, could last week's segment have gone any better? While WWE has done a fair share of pull-apart brawls, Samoa Joe taking the fight right to Lesnar certainly cemented that this was a good idea and, even though we have to witness it at a B PPV like Great Balls of Fire, the build thus far has been A+. The Beast is not scheduled to appear on tonight's episode, but The Destroyer certainly is and, if creative was smart, they would keep this momentum Joe has going because this is the type of feud that he was built for and it could catapult him to being the star we all always knew he could be.
"AS FOR THE REST… IF ONE MORE LABEL TRY TO STOP ME"
-Interesting developments in the women's division. Emma has returned, but was quickly submitted by the Boss. Nia Jax still wants a fair title shot at Alexa Bliss, and Mickie James and Dana Brooke have decided to no longer be stooges. (I'm not so sure about the latter.) Sasha has been racking up the wins and eyeing the gold as always, and as for Bayley… well, her interview with Corey Graves indicates that she needs some time to rethink some stuff. (And by rethink, it means that everyone writing for her needs to be fired.) I love women's wrestling, but man has this been such a downer portion the past couple months.
-The Miz can't fully enjoy his recent Intercontinental Championship triumph because The Lunatic Fringe is still driving him absolutely crazy and it may end up costing Miz his relationship with Maryse if he doesn't rid himself of the Ambrose problem.
-The King of the Cruiserweights has never looked stronger, and it looks like the rest of the division will just have to get used to bowing at his feet. However, Akira Tozawa bows for no man and, with a mouthpiece like Titus O'Neil, we may have something here.
-If there's a feud that could use a little fire it's Seth Rollins and Bray Wyatt. Bray has already shown the architect his knack for disappearing, but Bray's greatest trick is lying on his back for a three count.
-Cesaro & Sheamus were able to hold onto their tag championships for at least another day, as last week's Extreme Rules rematch went to a double-countout. I love the Europeans, and I love the Hardys, but the Revival can also come back any day now.
-Speaking of: Perhaps we're all overthinking this Enzo & Cass mystery attacker too much. Dash & Dawson have been in or around the building every time one of them goes down. Although, Cass did say it was one punch that laid him out. If it's not Big Show… perhaps…
it's…
BRAUNNNNNN? But why? WHY?!?!?!?! Guess I'll be watching for the mystery yet again.
-Maybe Finn Balor could wrestle tonight? That'd be, like… SUPER COOL.
-Kurt Angle still seems to be struggling with someone trying to ruin him and, as the biggest event of the summer approaches, I wonder if Angle is going to have to stop fighting with his words and start breaking some freaking ankles.
Three weeks until Great Balls. Nine hours of television. Let's get something done.
---
NOW CHECK OUT LAST WEEK'S COLUMN: RAW PRIMER 6/12: Brock vs. NBA Finals, two Raw Mysteries continue, Hardys get their match against Cesaro & Sheamus