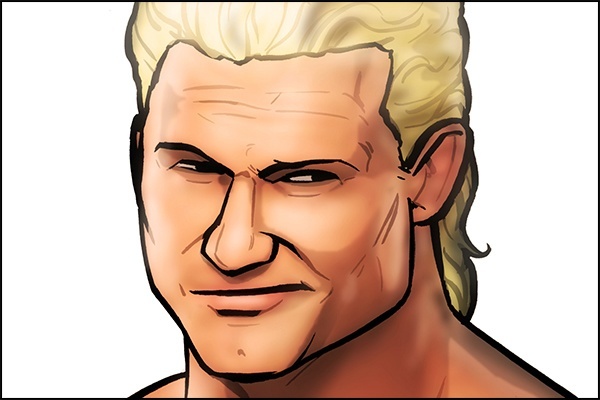 ---
SPOTLIGHTED PODCAST ALERT (YOUR ARTICLE BEGINS A FEW INCHES DOWN)...
---
SMACKDOWN HITS
Opening Segment: I was pleased to see the show began with some focus on the tag division, and the respect shown to the Usos & New Day. While I think that Smackdown does the multiple superstar interruptions too much (See: Women's Division), it was okay for this time. It completed the goal of reintroducing many teams, while giving them some ring time. I also liked Benjamin & Gable getting the win, and look forward to their feud with the champions.
Kevin Owens & Sami Zayn: Good stuff from Kevin, and I enjoyed his spiritual story leading to his "guardian angel" Sami Zayn. Sami's work was also very strong, and I believed in what he was saying as the story made sense. Zayn has been overlooked while trying to do the right thing, while Owens has been successful. As I was watching the match Sunday, I questioned if Sami would be upset that Shane continued to attack Owens even after he had a probable victory, so I was really happy to see Zayn make mention of this in his explanation. Since he just turned, I didn't have as much of an issue this week with Sami coming out to his current theme; however, I would expect and hope that to change in the next week or so.
Harper & Rowan: While this is not the first time that the company has reunited these two after solo runs, I am giving this a hit simply because they are both solid as a team. This also gives them something to do, and will help keep the division fresh.
Corbin vs. Styles: I thought that this was a nice main event, which had a surprising, but decisive victory for Baron. In addition, I enjoyed the post-match promo. Corbin has a natural heel persona, and when he rubs it in the faces of the fans, it is good work. Really interesting to see if this feud will continue, or if they will both be moving on.
SMACKDOWN MISSES
Bobby Roode-Dolph Ziggler: While I was pleased with how this feud came together after the poor impersonations every week, something about this segment felt off. There were some uncomfortable pauses (which are starting to become more recurring on this show), and it felt like they were dragging out the conversation to get to an easy point. In complete contrast to what I said about Zayn earlier, Roode should have mentioned that he was pulling Ziggler's tights in defense of what Dolph was doing to him. It's simple stuff, but not always used.
Match Length: For a show that in the past was known as the one to focus more on wrestling, it appears that they have not been considering the length or time. There were 4 matches, and only 2 of those had more than 10 minutes of television time (Opening Tag & Main Event). A match featuring Randy Orton & Shinsuke Nakamura as a team should be given more time, and is main event worthy as well. Same applies for the women's match with Becky Lynch & Carmella. In my opinion, if you are having a match between two future contenders, give them time, and build it up, so that they are easily visible as a threat to the championship. It's still good that they are creating these matches, but it would be nice to see more time given.
---
NOW CHECK OUT LAST WEEK'S REPORT: WWE SMACKDOWN HITS & MISSES 10/3: Shane McMahon-Kevin Owens developments, Natalya & Carmella vs. Charlotte & Becky, Shinsuke-Jinder angle, Hell in a Cell hype
---
For another view from the original Hitlist author, compare Jason Powell's views to mine by visiting ProWrestling.net's "Hitlist" section HERE.
---
Jeff has been a fan of professional wrestling since he was knee high to a grasshopper (little kid), after coming across the Wrestling Challenge episode after WrestleMania 7, and has not looked back. His passion has led him to winning wrestling trivia contests in his city, and even won him his Senior Talent Show by dancing to Shawn Michaels theme song. When not annoying others with wrestling talk, he loves spending time with his family and friends, and focuses on his other passion: movies. Feel free to follow him on Twitter @the_Indel or send me an email at indelpw@gmail.com.