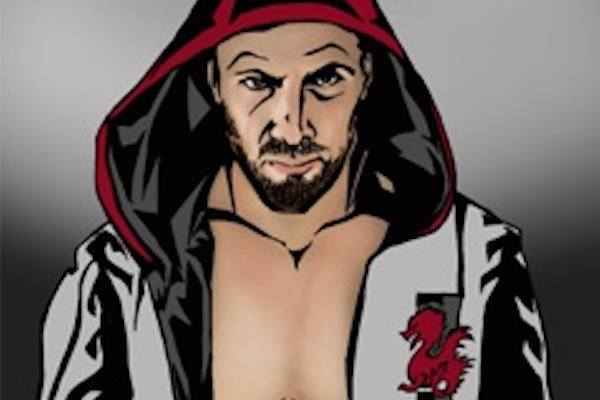 ---
SPOTLIGHTED PODCAST ALERT (YOUR ARTICLE BEGINS A FEW INCHES DOWN)...
---
SMACKDOWN HITS
Daniel Bryan: The ending of Raw left a bad taste in my mouth, which may have affected my mood for this week's episode. Therefore, my only real "Hit" this week was Daniel Bryan, and him being the only voice of reason with regards to Smackdown's attack on Raw. I'll delve more into my thoughts in the "Misses" column, but I was happy to see at least someone objected to Shane's motives, and didn't necessarily agree with the attack. It was nice to see him speak his mind not once, but twice, to Shane, and warn him of the consequences.
SMACKDOWN MISSES
Raw vs. Smackdown: One of my issues with the WWE is when they suddenly create a feud just because of when a pay per view, like Hell in a Cell or Survivor Series, is scheduled. Now that it's almost November, suddenly Shane & Smackdown felt the need to attack the Raw superstars without any warning, because they have matches against each other at Survivor Series. Since this is a Smackdown column, I'll refrain from Raw thoughts, but we'll just say that I didn't care for that. Which now leads to Smackdown, and Shane trying to justify their reasons.
First, based on this attack, everyone on the show should be heel. Guys like A.J. Styles (who is one of my favorite wrestlers), recently condemned people like Baron Corbin for their sneak attacks just last month, and now suddenly, they're doing the same thing, and fighting side by side with the very people that they disagreed with. For the past year, Shane has also been more of a voice of the people, and does the right thing, yet he showed no remorse for what they did, and excused it as just making the first move. To me it's unacceptable, and I would have liked to see the faces be more conflicted with regards to what they were doing, and want to just prove that they are the best.
Also, (and I know this is nitpicking) I get that with Drafts/Superstar Shakeups, the rosters were changed, but when the women were talking about last year's loss, Charlotte was one of the wrestlers who shook her head in disappointment like she was one of the losers last year, and yet she was the winner on Raw's team. In theory, they could use that and her as inspiration for her partners that they can work hard and just win. And don't get me started on them continuing to get over #UnderSiege. I think it's just a weird line, and all I keep thinking about is Steven Seagal. Of course, this is just my opinion, and there were fans that chanted Under Siege, and cheered for Shane's entrance. With a few weeks left, we'll see where it goes.
Pretty much everything else: Like I mentioned, I already wasn't pleased with the overall theme and feel that everything else on the show was either just okay, or a miss. I'm not caring for this sudden face/heel switch between the Uso's & Benjamin/Gable, as I think they would have been better in their prior roles, and in addition, there was no logical explanation as to why either would turn. Another week goes by, and we have another multi woman match, which I feel has run dry. There was a story there with them all wanting to be Captain, but unless there is going to be a reward for being Captain, then I don't really get the whole fight to be named leader. Other than that, the other matches weren't bad, but they didn't stand out to really be a hit or miss.
---
NOW CHECK OUT LAST WEEK'S COLUMN: WWE SMACKDOWN HITS & MISSES 10/17: Jinder-Styles, Sami and Bryan, Pulp Fashion, Corbin vs. Sin Cara, Rusev, Ziggler vs. Roode
---
Jeff Indelicato has been a fan of professional wrestling since he was knee high to a grasshopper (little kid), after coming across the Wrestling Challenge episode after WrestleMania 7, and has not looked back. His passion has led him to winning wrestling trivia contests in his city, and even won him his Senior Talent Show by dancing to Shawn Michaels theme song. When not annoying others with wrestling talk, he loves spending time with his family and friends, and focuses on his other passion: movies. Follow him on Twitter @the_Indel or send him an email at indelpw@gmail.com.