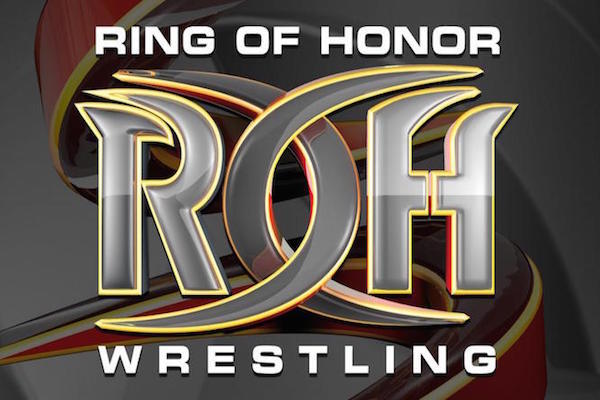 ---
SPOTLIGHTED PODCAST ALERT (YOUR ARTICLE BEGINS A FEW INCHES DOWN)...
---
ROH TV REPORT
APRIL 22, 2018
NEW ORLEANS, LA AT UNO LAKEFRONT ARENA
AIRED ON SINCLAIR AFFILIATES & ROHWRESTLING.COM
REPORT BY HARLEY R. PAGEOT, PWTORCH CONTRIBUTOR
Commentary: Ian Riccaboni, Colt Cabana
Opening theme.
-Riccaboni and Cabana were seated at the commentary table and promised us Women Of Honor Championship tournament highlights.
(Pageot's Perspective: Evidently we're getting the three tournament matches from Supercard Of Honor XII in their entirety. They were good matches and I suppose them getting the spotlight here makes the new Women Of Honor Championship feel important but all of this is already easily accessible to anyone with an Honor Club account. I'll just be copying and pasting in my original coverage from my live Supercard report.)
-Video recapped Mayu Iwatani defeating HZK. This was followed by a Kelly Klein promo and footage of her defeating Bonesaw Brooks and Mandy Leon. Dueling promos from Klein and Iwatani ahead of their semi-final match.
(1) "THE GATEKEEPER" KELLY KLEIN vs. MAYU IWATANI – WOMEN OF HONOR CHAMPIONSHIP TOURNAMENT SEMI-FINAL
Iwatani fought out of a choke attempt and rolled into the ropes early. Iwatani ducked a kick and swept Klein's legs. Dropkick to the back of Klein's head. They fought in the ropes with Klein hitting a knee to the head. Clothesline in the corner and a running boot to Iwatani's chest. Riccaboni tried to defend a few fans chanting for the heel Klein by saying she's more of a "known quantity" to ROH fans. Klein with a cravate and more knees. Iwatani tried to escape a guillotine choke attempt but Klein held her in the corner until the referee made her break the count. Iwatani hit a top rope frankensteiner to take control for the first time in a while. She followed with a dropkick from the second rope and immediately went back up top. Klein avoided a double stomp but Iwatani hit a superkick and went back up top again. This time she nailed the double stomp to Klein's stomach. Iwatani dragged her into position and went up top yet again for a frog-splash this time. It got a two count. Klein tried to block another frankensteiner but Iwatani countered into a reverse hurricanrana. She lifted Klein for the bridging dragon suplex but Klein powered out with a front face DDT. Klein hit a fireman's carry slam but Iwatani kicked out at two. Iwatani got a northern lights suplex for two of her own. Iwatani looked for her finisher again but Klein again powered out and rolled into End Of The Match in the center of the ring. Iwatani blacked out.
WINNER: Kelly Klein in 9:02.
(Pageot's Perspective: Strong, decisive win for Klein, which was a nice change from her cheating in the last round. She's definitely the top heel in Women Of Honor at the moment. The Japanese women and Iwatani in particular, though, in general have appeared to be on a totally different level than most of the American women in this tournament. Just incredibly smooth, quick, and impressive. Klein faces the winner of the next match in the finals later tonight.)
-Video recapped Sumie Sakai defeating Hana Kimura. Promo from Tenille Dashwood and footage of her defeating Stacy Shadows. Footage of Sakai defeating Kagetsu and Dashwood defeating Brandi Rhodes. Dueling promos from both women ahead of their semi-final match.
(2) SUMIE SAKAI vs. TENILLE DASHWOOD – WOMEN OF HONOR CHAMPIONSHIP TOURNAMENT SEMI-FINAL
Sakai went for a quick pin right out of the gate, then another after a twisting fisherwoman's neckbreaker. No room to breathe here with quick moves one after another. Dashwood hit a high crossbody off the top rope onto Sakai on the floor. She rolled Sakai into the ring for a two count. Dashwood locked in a deathlock. Dashwood wound up in a cross armbreaker of Sakai's own. Sakai transitioned into a crossface. Dashwood with a roll-up for two and a drop toehold into the corner, followed by The Taste Of Tenille. Dashwood sat Sakai on the top rope but she fought out and hit Dashwood with a missile dropkick for two. Saito suplex with a bridge got another two. Dashwood with a sit-out power bomb for two. Sakai hit her finishing move (apparently) out of nowhere but it only got two. Dashwood hit a release German suplex off the second rope but only got two as well. Sakai side-stepped The Spotlight and got a crucifix pin for the shocking win.
WINNER: Sumie Sakai in 7:57.
(Pageot's Perspective: Wait, really? I paused over the keyboard at first, thinking that my eyes were wrong and waiting for the twist. No twist. It's nice to see the 46 year-old veteran and very first women's competitor in ROH pick up the win but I'm in disbelief that neither Deonna Purrazzo nor Tenille Dashwood are in the finals.)
-Ian Riccaboni entered the ring and Kelly Klein came out for a photo op with the two tournament finalists. He held up the title and requested the code of honor between the two. Sakai offered first and Klein shook, only to then clock Sakai in the head with her free fist.
-"The Scream Queen" Daffney (who you may remember from ROH, WCW, and TNA) was seated ringside to witness the crowning of the first ROH woman's champion ever.
(3) "THE GATEKEEPER" KELLY KLEIN VS. SUMIE SAKAI – WOMEN OF HONOR CHAMPIONSHIP TOURNAMENT SEMI-FINAL
Riccaboni dubbed Klein the favorite here. Sakai attacked Klein before the match as retribution for Klein's actions on the pre-show. She unloaded with a flurry of punches but Klein cut her off with a German suplex. Sakai got a roll-up for one. Klein dropped her throat-first across the rope. Klein threw Sakai into the barricade. Snap suplex from Klein on the floor and she locked in End Of The Match until referee Todd Sinclair forced her to break the hold. Klein tried for a fallaway slam from the top rope but Sakai escaped and hit a schoolgirl power bomb. Fallaway slam from Klein. Fisherwoman's neckbreaker from Sakai. Another German from Klein. Tenille Dashwood, Stella Grey, Mandy Leon, Deonna Purrazzo, Karen Q, and other members of the WOH division made their way to ringside and joined Daffney to pound on the mat to encourage Sakai. She rallied against Klein but Klein put her down again with a kick. Klein with a northern lights suplex for two. Sakai with a fisherwoman's suplex. Sakai missed a top rope moonsault but hit a DDT for the win.
WINNER: Sumie Sakai in 7:38 to become the first Women Of Honor Champion.
-The babyfaces of the division entered the ring and hugged Sakai after the match as she held up her championship.
(Pageot's Perspective: The awkward finish deflated things considerably but, aside from that, this was a very shocking feel good victory. At 46 years old, wrestling for 21 years, the winner of the very first women's match in ROH history way back in 2002, Sakai looks as good as any of the other women in the division and held her own throughout the tournament. You would not believe that she was wrestling competitively when women like Purrazzo were still toddlers. They didn't make as big of a deal about Klein being pinned for the first time in two years but maybe that's something they'll explore more on TV going forward. Assuming the women will finally be featured regularly on TV going forward, which is a big assumption.)
-Nothing was announced for next week.
(Pageot's Perspective: When I opined about the women being featured on weekly TV this wasn't quite what I had in mind. I was thinking new content, not the same matches that any dedicated ROH fan presumably already saw two weeks ago. What's frustrating is that this is now the third episode of television since Supercard Of Honor to not feature any post-Supercard content. By the time we finally get some post-PPV developments next week it will have been 23 days since that event. What's worse, we'll then only have two weeks of TV to promote the War Of The Worlds tour. ROH either needs to figure out a way to get a quicker turnaround time from taping to broadcast or make better use of the live Honor Club events to establish and further stories.)