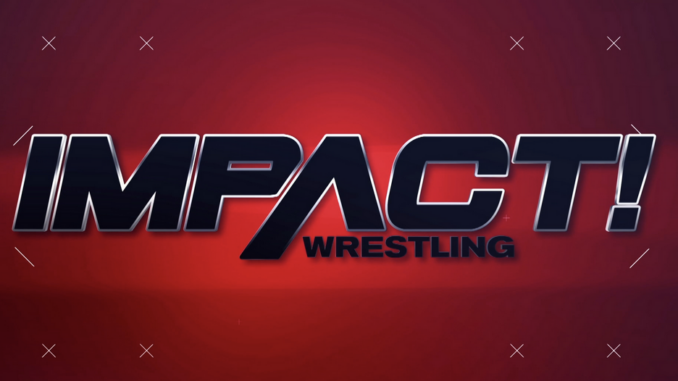 ---
SPOTLIGHTED PODCAST ALERT (YOUR ARTICLE BEGINS A FEW INCHES DOWN)...
---
One of Impact Wrestling's best strengths is their rock-solid feud building. Logical and sequential, their storylines typify common sense storytelling in pro wrestling. However, not every feud is a homerun, and every promotion has strikeouts. Where do all the current storylines in Impact Wrestling rank today? Let's dig in:
Featured Feud of the Week: PCO vs Eddie Edwards & Kenny King
Eddie Edwards buried PCO alive in November, cost PCO during his Number 1 Contender match at No Surrender, and interfered with his subsequent match against Trey Miguel, all while wielding a shovel. So last week, PCO called out Eddie Edwards from the desert, where Edwards attacked him, and only got the better of PCO due to help from an unknown accomplice driving a car.
This week, we saw several snippets of PCO wandering his way out of the desert and back to the building. Edwards began cutting a promo about how he wants to put his past behind him. He showed a clip of PCO getting hit by that car—apparently he hadn't seen the videos the TV audience had seen this week—and PCO showed up. PCO was immediately attacked by Kenny King, former Honor No More stablemate of Edwards, who supposedly was the one who was driving the car last week. PCO valiantly fought against the odds, but the numbers were too much, and the segment ended with Edwards and King standing tall. It always feels like a disconnect for the television viewer when they see segments that the performers don't. It reeks of late-stage WCW. Impact does this somewhat regularly, and it's one of the weakest points of their storytelling.
Does pro wrestling need more of these unrealistic stories? This is certainly not the craziest thing Impact is doing currently, let alone in their history. But this style can certainly be off-putting to a segment of wrestling fans. Instead of some desert angle, can't the wresters settle a big feud with a wrestling match instead of a brawl in the desert?
The beatdown was meant to heat up the feud. For the fan that had bought in to the "bury in the desert" angle of this, then it probably did. For those fans who view this whole thing as outlandish and cartoony, then no. It wouldn't be surprising if all of this led to some sort of cinematic buried alive match in the desert. At the end of the day, an Edwards-PCO buried alive or cinematic match doesn't seem enticing. The story is internally logical. But that doesn't make it entertaining.
This feels like a feud where the babyface comes out on top. Look for PCO to win this in the end, and possibly revisit a match with Trey Miguel for the X Division Title.
Feud Rating: 2 out of 5
Josh Alexander and Steve Maclin
After No Surrender on February 24th, where Alexander retained the Impact World Championship and Maclin won the Number 1 Contender's Match, the future Title match between these two was set. Wisely, the match is not taking place at Impact's next two big shows—Sacrifice nor Multiverse United—but instead at Rebellion on April 16th. Giving this match a little more time to breathe is the right call. Alexander has a title defense at Multiverse United against Kushida, but the company is already building Maclin past him.
Maclin tried to convince Alexander to team together, but Alexander refused, instead teaming with Frankie Kazarian & Rich Swann this week, to prepare for their six-man match at Sacrifice, where they will take on Time Machine (Kushida & The Motor City Machine Guns). In retaliation, Maclin appeared on the ramp, distracting Alexander and costing his team the match against Kenta & Chris Bey & Ace Austin.
So far, Maclin has not steered into full-on heel territory in this feud. He won a singles match this week against Heath where he leaned a little more into it, and this finish seems to indicate he'll keep going that direction.
Feud Rating: 4 out of 5
Mickie James and Jordynne Grace
Mickie James won the Impact Knockouts World Championship at Hard to Kill in January over Grace in controversial fashion. It appeared James tapped out, but the referee didn't see it that way, and James went on to win the match and the title. Grace has been clamoring for a rematch ever since. James, despite being a babyface, has seemingly been ducking Grace, giving Masha Slamovich and Gisele Shaw title matches. Shaw even was willing to wait until after James and Grace settled things, but James moved Shaw to the front of the line, presumably because she fears Grace. Eventually, however, Director of Authority Santino Marella made the match official for Sacrifice.
Typically, these actions by James would be a huge red flag that a wrestler is about to turn heel. She, however, is a popular veteran, and would seemingly be much more over as a face than a heel. Despite that, the smarter move would indeed be for Mickie James to turn heel during their match at No Surrender. Grace is the next big thing. Giving her a strong heel to finally overcome, especially one as high profile as Mickie James, would be an ideal situation to make her the top woman in Impact. Look for James to retain at No Surrender via cheating. Down the line, though, this has to be a feud that Jordynne Grace wins decisively.
Feud Rating: 4 out of 5
Trey Miguel and ???
Trey Miguel is the current X Division Champion. He didn't have a title defense at No Surrender, his challenger at Sacrifice has yet to be named, and he is defending in a six-way match at Multiverse United. This is not the way to treat Trey Miguel, a talented wrestler, nor the X Division Championship. The most significant thing he's done lately is be a pawn in the PCO-Eddie Edwards feud. An absolute misuse of both this wrestler and this title. He will most likely retain at Sacrifice as he is already being advertised as the champ for Multiverse United, but will he retain there? Impossible to say, as there is no meat on the bones for these matches, and therefore nothing to go by. Disappointing.
Feud Rating: N/A
The Coven (KiLynn King & Taylor Wilde), Death Dollz (Taya Valkyrie & Jessika), and Killer Kelly
Death Dollz retained the Knockouts Tag Team title over the Hex (who were sent by James Mitchell) in a lackluster match. Last week, Killer Kelly, who has recently had a run-in with Taylor Wilde, called her out, and while the two when back and forth on the mic, King showed up and attacked Kelly. Then backstage, the Death Dollz went to offer Kelly some advice, only to be confronted by Wilde and King, setting up a title match for this week's episode of Impact.
Convoluted might be too strong of a word, but this is certainly indirect. With Taya Valkyrie showing up on AEW this week, it was no surprise that the Death Dollz dropped the titles here. Since Killer Kelly was feuding with The Coven beforehand, it only makes sense for her to find a partner and chase the champs. Maybe Rosemary and Jessika will be open to a third partner?
Feud Rating: 2 out of 5
Joe Hendry and Moose & Brian Meyers
After a cheeky loss to Joe Hendry for the Digital Media Championship at No Surrender, Moose recruited Brian Meyers—who lost the title to Joe Hendry last fall—to help him gain revenge. Moose has been clear that Meyers can go for the title, while he seeks to simply embarrass the champ.
A title match between Meyers and Hendry has been set for Sacrifice. With Matt Cardona's name being dropped in recent weeks, expect to see him possibly cost Meyers the title shot, setting up a feud between the former tag partners. Joe Hendry should keep this title for as long as possible, as it suits him perfectly. This upcoming week, the night before Sacrifice, Moose and Myers will team up to take Hendy and Dirty Dango in a preview tag match.
Feud Rating: 3 out of 5
Bully Ray and Tommy Dreamer
So these two had been at odds with each other for weeks, culminating in a "Live" Busted Open session at No Surrender. This ended with Dreamer referring to Bully Ray in a backhanded way as "someone like you" which Ray took offense to, and threw coffee in the face of Tommy Dreamer. Dreamer's retina was injured, but will be cleared for their Busted Open Match at Sacrifice. Ray even said last week he doesn't know what a Busted Open Match is.
This whole feud feels like an ad for their radio show. Furthermore, how many people are there out there that are excited for a Bully Ray vs Tommy Dreamer feud in 2023?
Finally, this week they announced that a Busted Open Match is simply a First Blood Match. And they are building this up with a mixed tag match next week, as Dreamer pairs with Mickie James and Ray with Masha Slamovich. Surely, there are better things both women could be doing. A wholly uninteresting feud.
Feud Rating: 1 out of 5
Sami Callihan and The Design
At the end of last year, Deaner "killed" Eric Young, took over the Violent By Design stable, renamed it The Design, and shortly afterwards, Callihan expressed interest in joining. Callihan mistakenly cost Kon his match at No Surrender with a misplaced chair shot. So this past week on Impact, The Design cost Callihan his match against Rhino with a chair shot, as Callihan's sixth stage of initiation into the group—paying for his mistake.
Eventually, this is leading to Callihan turning and feuding with the group, particularly with Deaner. This upcoming week, The Design will be taking on Time Machine in a trios match. Look for Callihan to cost The Design to build tension. This one also has a long way to go before it is through, so don't be surprised if this isn't blown off until Bound For Glory in October or even later. So far though, there is nothing special about it, despite being internally consistent.
Feud Rating: 2 out of 5
Deonna Purrazzo and Gisele Shaw
Deonna Purrazzo cost Gisele Shaw her title match this past week, as revenge for Shaw beating her at No Surrender. Purrazzo attacked Shaw again this week, and it's now official for Sacrifice. This week, Purrazzo will go one on one with Savannah Evans, Shaw's personal Head of Security.
---
CATCH-UP: 3/21 NJPW Cup 2023 Finals report: Radican's results & analysis of Rush vs. Takahashi, Finlay vs. Sanada NJPW Cup finals