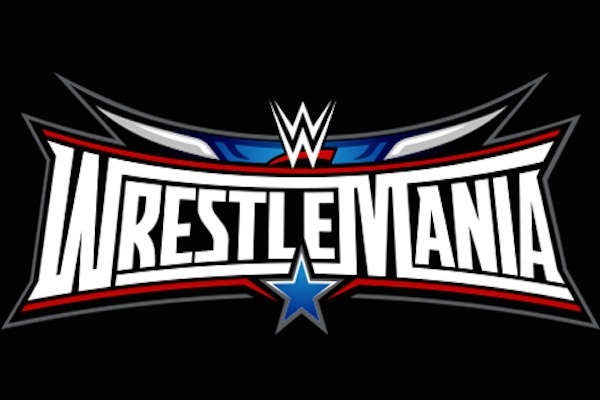 ---
SPOTLIGHTED PODCAST ALERT (YOUR ARTICLE BEGINS A FEW INCHES DOWN)...
---
The Cost of WrestleMania, Week 5: One-Week Secondary Market Ticket Sales Double
Current Events
The WrestleMania 32 line-up really began to take shape with the conclusion of WWE Fastlane and the events on Raw the following night. As expected, Roman Reigns was victorious in the main event of Fastlane, setting up a WrestleMania main event with Triple H that not a lot of people want to see. Reigns was booed at Fastlane and then heckled unmercifully on Raw. The audience cheered what was supposed to be a brutal beat down of the company's top babyface.
Shane McMahon returned to the biggest pop in years to challenge the rest of the McMahon clan. Vince McMahon put Shane in a Hell in a Cell match with Undertaker at WrestleMania, though we probably will have many more twists and turns before then. Monster babyface Brock Lesnar jumped scrappy underdog Dean Ambrose in the parking lot, setting up their match at Mania. Vince rushed into Taker-Lesnar III at Hell in a Cell in October and allegedly bragged that he had bigger plans for both men at Mania; it's hard to believe what the audience is seeing now is what Vince hinted at in October.
International Fans Express Frustration
There are still plenty of expensive floor seats ($2,360 per ticket) available through Ticketmaster.com. There are also lots of seats available that are spread throughout AT&T Stadium; the cheapest available tickets as of Wednesday morning were $148 each in Section 348, Row 5, in the end zone opposite the entrance stage.
PWTorch reader Gerald from Austria noted that he and six friends are traveling to WrestleMania and have had a difficult time purchasing tickets through Ticketmaster.com.
"We participated in every presale, no matter whether it be WrestleMania, NXT, Raw, or Hall of Fame," Gerald wrote in an email. "We also tried it later a million times and always got the same result: Ticketmaster would never show us any results, no matter if we were searching for seven or only two tickets. The only tickets we've ever found were the ($2,360) floor tickets."
Gerald said that after an expensive international phone call to Ticketmaster, he and his friends were told there were no longer seven tickets available for any event.
PWTorch reader Tony from London shared a similar story on Twitter. "Few weeks ago I went to buy, just to get an impression of how it was selling, and it offered me pretty much no choice," he wrote. "If I remember, I could only either get … the super expensive or absolute lowest tickets, naught in between."
A Wednesday morning Ticketmaster.com search still showed plenty of tickets available at different price levels.
One solution for consumers is to try searching for tickets at each individual price point. If a price isn't selected, Ticketmaster searches always seem to default to the most expensive seats available. For example, "best available" searches for tickets to Denver Broncos games at Sports Authority Field always come up with the most expensive club level tickets, even if those aren't technically the "best available."
If any other fans from outside North America have experienced this problem, please share your experience by sending an email to michaelmoorewriter@gmail.com or @MMooreWriter on Twitter.
Mania Ticket Sales Double on eBay
The number of one-week completed listings on eBay doubled from 15 for the seven-day period ending Feb. 16 to 30 for the period ending Feb. 23. Those 30 completed listings included 20 for tickets to WrestleMania 32 and 10 for other events, such as Axxess.
Cheaper seats on eBay tend to sell for a higher per-ticket mark-up than more expensive seats. This is likely due in large part to the general availability of expensive tickets through Ticketmaster and the lack of more affordable tickets.
For example, a set of four tickets in Section 453 sold on eBay for $400, or $100 per ticket. These tickets have a face value of $42 each, or about $60 once fees are figured in. In other words, these tickets sold for roughly 66 percent more per ticket.
Over the last week, the mark-up on tickets in Section 300 ($148 face value) was about 35-50 percent, and the mark-up on tickets in Section 200 ($236 face value) as about 14-20 percent. One pair of floor tickets in Section H ($472) face value sold for about 20 percent less than face value.
In other words, if you're a buyer looking for more expensive seats, it might be worth your time to check eBay before going directly to Ticketmaster. On the other hand, if you've got a pair of expensive tickets you're looking to get rid of, be aware that you may lose money if you decide to list them on eBay, at least right now.
Analysis
WWE did more to set up WrestleMania in one 24-hour period than they have all year. However, there are still plenty of moving parts in play. Roman Reigns, who is heading into WrestleMania 32 as Vince McMahon's hand-picked top babyface, has been rejected by the fans like no other WrestleMania main-eventer in history. A savage beating at the hands of Triple H was cheered by the Monday Night Raw crowd in Detroit.
It almost feels like there has to be some sort of change to the main event: a double turn, Reigns being written out, or a more popular babyface added to the mix. Perhaps The Rock or Ronda Rousey could play a role.
The co-main event was announced as a Hell in a Cell match between the 51-year-old part-time Undertaker and 46-year-old non-wrestler Shane McMahon. That sounds more like the main event of a Bellator freak show than a legitimate WrestleMania main event.
Because of a watered-down product, three-hour Raws, 50/50 booking, poor creative, and numerous injuries, WWE right now has a roster with very little star power. The success (or failure) of WrestleMania 32 in Dallas's AT&T Stadium will be carried on the backs of special attractions like Undertaker, Shane McMahon, Triple H, and Brock Lesnar, and possible surprises like Rock, Ronda Rousey, and Bill Goldberg.
How these stories all play out will have a huge impact on WrestleMania tickets that are sold through both the primary and secondary markets over the next five weeks.
PWTorch Collectibles Specialist Michael Moore can be contacted at michaelmoorewriter@gmail.com, or follow him on Twitter @MMooreWriter.