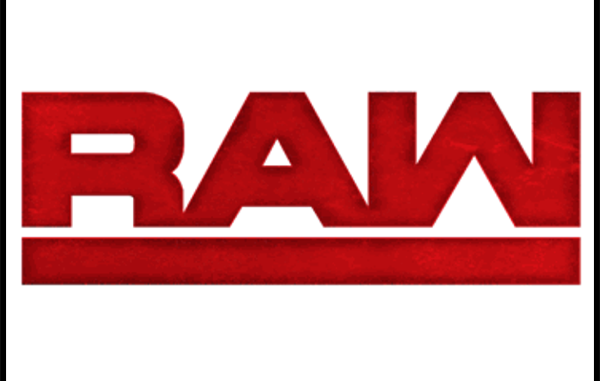 ---
SPOTLIGHTED PODCAST ALERT (YOUR ARTICLE BEGINS A FEW INCHES DOWN)...
---
KELLER'S WWE RAW REPORT
JANUARY 29, 2018
PHILADELPHIA, PA.
AIRED LIVE ON USA NETWORK
Announcers: Michael Cole, Corey Graves
---
NEW & IMPORTANT: WADE KELLER PODCAST ANNOUNCEMENT…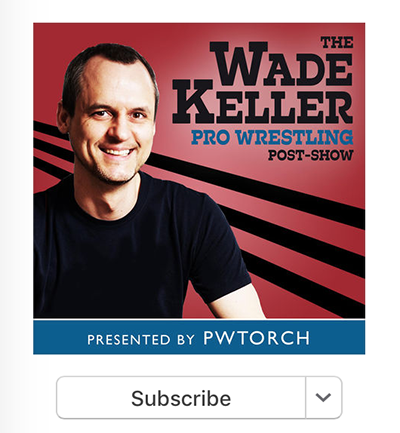 Tonight after Raw (and tomorrow night after Smackdown), the Wade Keller Pro Wrestling Post-Show goes LIVE taking your calls for about 30 minutes starting within a few minutes of Raw ending. Call (347) 215-8558 as soon as Raw ends to participate. Important: Email wadekellerpodcast@pwtorch.com and in the subject line include your phone number, name, and city and then tell us in the email what your topic is so we can recognize you on the switchboard and introduce you properly. You can stream the show LIVE after Raw HERE even if you're not planning to call. Just stand by until we introduce the show within a few minutes of Raw ending.
The entire show will be available as usual a few hours after Raw goes off the air with the rest of our usual format (including an on-site correspondent and mailbag section), but we're aiming to have it available for you sooner now than in recent months.
YOU MUST SUBSCRIBE TO THE NEW FEED to get this new Wade Keller Pro Wrestling Post-Show which starts this week. Search "Wade Keller" in Apple Podcasts (or click here to subscribe in Apple Podcasts) or wherever you listen to our shows and subscribe to the "Red Feed" (the show with our red logo). The first two shows of the week will not, though, be available at Podcast One's website or app, so if you've been using that for our four shows, instead us a different app for the first two shows each week. The Flagship and Interview editions are still available through Podcast One as usual on our "Blue Feed" (the show with the blue WKPWP logo).
---
[HOUR ONE]
-They opened with a video montage of Asuka celebrating her Royal Rumble victory followed by Ronda Rousey making her WWE debut with Michael Cole going bonkers.
-Stephanie McMahon walked out to her music with a big grin on her face.
-They showed Cole and Graves standing on the stage at their desk as Stephanie's music continued to play. Cole welcomed back Jonathan Coachman (replacing Booker T). Coach stepped into the picture and said sometimes in a career it's the right time for the right move, and this is a new beginning so let's go. Corey said Booker will resume his duties at the PPV Kickoff Panels and thanked him for "filling in." That was a long "fill in" stint for David Otunga. Graves announced that Roman Reigns has invoked his rematch clause and has challenged Miz for the Intercontinental Title.
-Back in the ring, Stephanie said hello to everyone and welcomed them to Raw. She said it's been "an" historic week in WWE as they celebrated 25 years together last week and now they kick off 25 more this week. She talked about the first-ever Women's Royal Rumble match. She touted Sasha Banks entering first and lasting nearly an hour. She touted what Nia Jax and Naomi did. She talked about Hall of Famers and legends such as Lita, Miss Jacqueline, Beth Phoenix, and Trish Stratus. She said when all was said and done, the game changed with the surprise entrance of "WWE's newest Superstar." She said she is a former UFC Bantamweight Champion, Ronda Rousey.
She said that was last night, so tonight is about the winner of the historic Rumble match – Asuka. She noted she is undefeated and then introduced her. Out came Asuka to her music.
(Keller's Analysis: I know there is some concern that Asuka could end up overshadowed by Ronda Rousey, and that her victory would have meant more for her if she was a focal point. I think there's a better chance Asuka becoming a focus after winning the Women's Rumble takes on more meaning with Rousey arriving at the same time.)
Coach said everyone thought Asuka was the favorite and she didn't sneak up on anyone and she still got it done. Cole said she is going to WrestleMania to face "the champion of her choosing." Stephanie, towering over her needlessly in high heel boots (seriously, Vince McMahon didn't wear big heel boots to cut back on the height of Andre the Giant because it was worth more to him for the wrestlers to be taller than him and larger than life), announced that Alexa Bliss might not be the Raw Women's Champion at WrestleMania because Bliss will defending the title in four weeks in the first-ever all-women Elimination Chamber match. Graves: "Wow." Some cheers. Stephanie asked Asuka what she wanted to say.
Asuka spoke in Japanese and shouted "WWE Universe." She talked more in Japanese and the crowd cheered politely. Stephanie gave her a look. Then Asuka pointed at the WrestleMania sign. Stephanie said, "Now that I understand." Asuka switched to English and said at WrestleMania she will become the champion "because no one is ready for Asuka." (She can get away with third-person references, but Tye Dillinger can't.) Out came Sasha Banks. Graves continued his vendetta against her and called her the "habitual spotlight stealer." Cole said she earned this moment after lasting 55 minutes in the Rumble last night. Coach said if you're a star, you grab moments.
Sasha entered the ring and apologized for the interruption. Sasha congratulated Asuka for her win. She said she's heard her say "nobody is ready for Asuka," but she proved last night she can "go the distance." Sasha stepped up and said she is ready for Asuka tonight. They went forehead-to-forehead. Stephanie made the match official. Graves said he is very okay with that.
-They went back to the announcers. Coach called the Rumble last night "one of the greatest Royal Rumbles he's seen in a very very long time." (So it's not only *not* the best he's ever seen, but it's only *one of the best* he's seen in recent years. Talk about hedging.) Graves said the path to WrestleMania begins tonight with three of six qualifying matches for the Elimination Chamber taking place. That includes Brawn Strowman vs. Kane in a Last Man Standing match. Also, Matt Hardy vs. Elias and John Cena vs. Finn Balor in the other qualifying matches.
(Keller's Analysis: The new graphics are a big upgrade. Fresh, bold, clean.)
-Strowman marched out to his music. [c]
(1) KANE vs. BRAUN STROWMAN – Last Man Standing match – Elimination Chamber qualifier
They were brawling at ringside after the break. Kane shoved Braun into the ringpost shoulder-first. Then he hit Braun with a cane. Braun got the better of Kane once they battled around the production equipment. Cole said it's a little too close for comfort. The announcers got up and left the scene. Braun then saw something to tip over – the announce desk and the riser it sits on. He lifted and tipped it all onto Kane. The crowd oohed and ahhed. Then chanted "Holy sh–!" The ref called for the bell because Kane was down for the count under the desk. Braun let out a big roar and walked to the back.
WINNER: Braun in about 4:00.
-They showed referees and producers checking on Kane. Producers Jamie Noble and Adam Pearce yelled for help. Paramedics rolled a gurney out for Kane. Strowman walked back out onto the stage and the fans cheered. Graves walked up to Braun: "Braun, that's a human being. What did you just do?" Braun said he did his job because Kurt Angle said "Last Man Standing." He threw his arms up and said, "Well?" His music played again. [c]
-They went back to the stage where all three announcers stood. They had no desk. Cole called it "an absolutely horrifying situation." Cole fake-stammered and said he's been told Kane "is having trouble breathing which could mean any number of things." They cut to footage of Kane being rolled into an ambulance. Angle then walked up to Braun in a rage and asked Braun to give him a break and stop putting people in danger. Braun yelled that he'll be the last man standing at Elimination Chamber and he'll be the last man standing at WrestleMania over Brock Lesnar. Cole wondered what damage he could do in an Elimination Chamber as the camera panned the destruction he caused.
-Elias sat mid-ring and strummed his guitar. He said he sings for himself, not the fans, because he likes the sound of his voice. He said he was disappointed when he was eliminated from the Royal Rumble by John Cena. He said Cena will get what's coming to him. He said he sees the EC is on the horizon and the winner goes on to face the Universal Champion. He said WWE stands for "Walk With Elias." The crowd said it along with him. He said he has to defeat Matt Hardy to get to the EC. He wrote a song about it. "On the Road to WrestleMania, with Brock Lesnar in my site, it's Elias's night. After I win the Chamber, it's Brock Lesnar who will be in danger. It's Elias's night." He then hummed a chorus. Woken Matt interrupted eventually. Cole was upset. Graves said Elias was terrible.
-"Woken" Matt made his ring entrance. [c]
-They aired a montage of pics from the Rumble the night before.
(2) "WOKEN" MATT HARDY vs. ELIAS – Elimination Chamber qualifier
Cole talked about how Hardy and Bray Wyatt eliminated each other in Rumble. He said Elias lasted 26 minutes before being eliminated by Cena. Graves said the winner of the Elimination Chamber isn't actually a winner. They showed that the production team was building an announce table for them at ringside as this match took place. A few minutes in they cut to a break with Elias in control. [c]
The production team continued to build an announce table at ringside. Elias had Hardy in an armbar. Hardy threw some headbutts and then an elbow to Elias's chest followed by a Russian leg sweep for a two count. With Hardy in control and signaling for the Twist of Fate, Bray's video flashed and the lights flickered. Elias nailed a distracted Woken Matt with a running big boot and then the Drift Away for the win.
WINNER: Elias in 10:00.
(Keller's Analysis: It's encouraging for Matt that he wasn't booked to lose clean here, but rather had a distraction finish to protect him a bit.)
-Bray appeared on the big screen afterward and laughed some more. Woken Matt stared.
-A selfie promo aired with The Miz who reacted to Reigns cashing in his rematch. He said Reigns is owed a rematch, but for bringing the prestige of the IC Title back he is owed rose pedals at his feet and complete and utter silence when he stands in the ring and speaks. He closed with a dig at the Philadelphia Eagles. Boos.
(Keller's Analysis: These selfie videos are just WWE trying way too hard to be trendy.) [c]
-More selfie videos with Sami Zayn & Becky Lynch chatting about their Mixed Match Challenge this Tuesday. Then Braun & Alexa Bliss talked. Bliss dubbed them "Team Little Big" and vowed to extinguish Sami & Becky's fire.
-They showed the scene in downtown Philadelphia.
-The announcers were at the new desk at ringside. Coach said if he knew all of this was going to happen, he'd have waited until next week in Des Moines. (Coach didn't get the memo that WWE doesn't like to mention the name of cities outside of the top 15 or so cosmopolitan big population markets.)
-The Miz made his ring entrance with The Miztourage. Then Reigns came out to an eruption of boos. Suddenly, magically, the crowd went quiet on TV a few seconds later.
[HOUR TWO]
(3) THE MIZ (w/Bo Dallas, Curtis Axel) vs. ROMAN REIGNS – Intercontinental Title match
Graves said Roman's trying to rebound for his disappointment of losing the Rumble match to Shinsuke Nakamura with an IC Title win. A fan held up a sign near the front row that said, "The Big Dog Has Fleas." Graves said things get hostile toward Roman in Philly, but he doesn't pay it any mind and he stays focused. The announcers talked about seeing Pat Patterson at the Rumble last night, "the founder of the Royal Rumble match" and also the first IC Champion. Graves said he respect the swagger of Miz. Reigns punched Miz as he charged him, and then headbutted him. He warned Miztourage to stay out of his way. Reigns clotheslined Miz over the top rope and then threw him into the ringside steps. He looked at Miztourage, who turned and ran. A minute later Reigns clotheslined Miz over the top rope to the floor. Miztourage went to check on him as the ref backed Reigns away. Reigns dropped to ringside from the side of the ring and grabbed a chair. Miztourage ran to the back. As Reigns wound up a chair aimed at Miz, the ref warned him and frustrated Reigns dropped the chair. Reigns broke the ref's count by rolling into the ring. When he rolled back to the floor, Miz popped up and threw Reigns into the ringpost. [c]
Miz had Reigns in a chinlock after the break. There might have been a record number if "Big Dog" references by Cole in this match. Reigns rallied and Miz bumped like crazy for him at full speed. Reigns looked to the crowd and absorbed cheers and boos. Mostly boos. Miz clipped Reigns's knee on a spear attempt. Miz threw a barrage of Yes kicks but eventually Reigns caught his leg. Miz, though, countered into a sudden figure-four leglock. Cole said Reigns hurt his knee earlier in the match. Reigns cried out in pain. Graves said Ric Flair is somewhere enjoying this. Reigns reversed it and then Miz cried out in agony. Reigns powered up and dropped Miz hard with a sitout powerbomb for a near fall. Miz rolled over to the corner and tried to take off the middle turnbuckle pad again; Reigns was in the background talking to the ref who was checking on his knee. The ref saw Miz and scolded him for trying to remove the pad. Reigns walked over, but as the ref pushed Reigns away, Miz popped him in the eye and hit a Skull Crushing Finale for a believable near fall. Coach said Miz "has used everything in the sink." (Is that a thing?)
Miz set up another SCF. Reigns elbowed out of it. He charged at Miz, but Miz side-stepped him and threw him shoulder-first into the corner. Reigns popped out of the corner, though, and landed a Superman Punch for a near fall. Both were slow to get up. Graves said Reigns has to be wondering what he has left in the tank. "This is awesome!" rang out from the Philly crowd. As Curtis distracted the ref, Bo pulled Miz to ringside. Reigns punched Curtis and then went after Bo. Reigns ducked Miz and then punched Miz and threw him back into the ring. Reigns elbowed Bo as Bo grabbed at him on the ring apron. Reigns yanked Bo into the ring and then gave a Superman Punch to Curtis to knock him off the apron. He then gave a charging Bo a spear. Miz then surprised Reigns with a schoolboy and a yank of his pants for the three count.
WINNER: Miz to retain the IC Title in 18:00.
(Keller's Analysis: Good match between these two. It's the usual routine from Reigns, with a really limited list of moves almost comically overly relied upon. But that aside, good match that won over a lot of the crowd and had them popping for the near falls.)
-They went to the announcers at ringside who talked over highlights of the Braun-Kane incident earlier. Then Cole read a Tweet from Paul Heyman who commended Angle for "exploiting the public's desire" to find out who will challenge Lesnar at WrestleMania. He called Lesnar "the clear and present danger" awaiting the winner. Graves plugged Cena vs. Balor.
-The Revival began their walk to the ring. [c]
(4) THE REVIVAL vs. RHYNO & HEATH SLATER
The announcers talked about the comical attempts by Slater to get into the ring for the Rumble last night, and then scoring a huge sudden elimination over Sheamus. The Revival finished Rhyno with their Shatter Machine. Coach said "2018 is the year of the Revival" because they know how to push the rules without getting disqualified.
WINNERS: The Revival in about 5:00.
-Charlie Caruso interviewed The Revival after the match. Scott Dawson bragged about beating Rhyno & Slater, the first Smackdown Tag Team Champions. He asked Caruso how they compare to the Graham Brothers. She said she's not all that familiar with them. Dash Wilder said the fans are too busy to care, either, because they just chant "ECW!" He said they learn from the past, but the fans can't stop living in it.
(Keller's Analysis: Good to see Revival getting necessary mic time to establish what they're about.)
-They showed a shadow of Asuka warming up shadow-boxing backstage. [c]
-A WrestleMania video aired.
-Cole threw to a video announcing the induction of The Dudleys into the Class of 2018 WWE Hall of Fame.
-A selfie promo aired with Finn Balor flanked by Karl Anderson and Luke Gallows. Balor talked about lasting nearly an hour ("57 minutes and 38 seconds," said Gallows) and how he has to step up to the man who cost him the Royal Rumble match if he wants to get to the Elimination Chamber and then challenge for the Universal Title. He said he won't just step up to Cena, he'll step over him.
-Renee interviewed Sasha backstage and said she lasted 54 minutes and 46 seconds, far longer than anyone else. Sasha said now they're moments away from her defeating Asuka. She said she's been waiting for this opportunity for a long time. She said Asuka has been undefeated for two-and-a-half years, but after Asuka made history last night, now it's her turn.
(Keller's Analysis: I like seeing Sasha show this confidence and swagger rather than being all giddy about the Women's Revolution. She's at her most effective when she acts like WWE is fortunate to have use of her talents, not how fortunate she is that WWE has gifted her with a job.)
-Sasha made her ring entrance. [c]
(5) ASUKA vs. SASHA BANKS
Asuka knocked Banks to the floor with a hip attack early. Banks took control before they cut to a break. [c]
Back from the break, Banks applied the Bank Statement mid-ring. Asuka made it to her feet.
[HOUR THREE]
Sasha kneed Asuka and then knocked her to the floor. Banks seemed to catch her foot diving through the ropes and Asuka kicked her mid-air and Sasha landed with a thud head and face first on the floor. That could have been so much worse. The ref checked on her and she immediately indicated she was okay. That could have been bad. Cole said it was hard to watch, but they replayed it in slo-mo. Asuka then hit Sasha with her rapid-fire barrage of kicks and punches and then a sliding knee. Graves called for someone to stop the match or Banks will be hurt too badly. Cole excitedly said this might be the best Asuka has looked on Raw. She leaped off the top rope with a missile dropkick for a two count. Asuka took a nasty looking fall through the ropes to the floor when Sasha avoided a hip attack. Cole said he couldn't believe what they were doing just a day after the grueling Women's Royal Rumble. Coach said those were two of the most devastating falls he's ever seen. Sasha landed a flying knee off the second rope for a near fall. "These women – hearts, guts, soul, desire!" exclaimed Cole.
Asuka began a comeback and went for an Asuka lock, but Sasha countered, rammed Asuka into the corner, and applied a Bank Statement. Cole said Asuka hasn't lost in two-and-a-half years. Asuka escaped and rolled immediately into an Asuka lock for the win.
WINNER: Asuka in 14:00.
(Keller's Analysis: Spirited, hard-hitting, but overly dangerous match in spots. That's the type of match that should help take WWE's mainstream fans' perceptions of women's wrestling to another level.)
-A selfie promo aired with Cena in preacher mode about taking his path to WrestleMania through the Elimination Chamber. He said at the Rumble he let a chance slip through his fingers, and he won't let that happen tonight. He said getting to WrestleMania is important because for so long people have been asking when he's done, but he wants to show that he's just getting started.
(Keller's Analysis: I'm not for these selfie promos as a format, but I like each wrestlers declaring their intentions and motivations for the upcoming matches.)
-They showed Titus O'Neal, Apollo Crews, and Dana Brooke backstage warming up. [c]
– A video package aired on Sheamus & Cesaro regaining their Raw Tag Team Titles last night.
(6) SHEMAUS & CESARO vs.  TITUS O'NEAL & APOLLO CREWS (w/Dana Brooke)
Lukewarm response bordering on silence for the ring introduction of Titus & Apollo, which is one of the dangers of doing formal ring announcements for title matches without music playing to trigger energy and overlap crowd apathy. Crews scored an early roll-up two count on Sheamus. Titus got in some offense. A distraction by Sheamus followed by a blind tag in led to Sheamus & Cesaro taking control. They cut to a break. [c]
Crews tagged in and eventually made a comeback. He landed a standing moonsault for a two count on Cesaro. When Graves accidentally called Coach "Cole," Coach took exception. Graves said it could have been worse because he could have called him "Book." Sheamus and Cesaro double-teamed Crews and went into a launched turning powerbomb, but his head hit the bottom rope and arm hit the middle rope which botched the landing. Sheamus seemed thrown off by the awkward landing, too. The ref quickly checked on Crews. Crews threw Cesaro out of the ring. Sheamus popped up and rolled up Crews for a two count. Crews then gave Sheamus an enzuigiri and another standing moonsault. Cesaro broke up the cover. Crews threw Cesaro out of the ring. Cesaro came back in and blind-tagged in and cross body blocked Crews. Crews rolled through and scored a near fall. Cesaro threw Crews shoulder-first into the ringpost. Cesaro and Sheamus then finished him with a double-team side suplex for the win.
WINNERS: Sheamus & Cesaro in 12:00 to retain the WWE Raw Tag Team Titles. [c]
-The announcers discussed the Women's Rumble and Graves said what "most importantly" created the buzz was what happened afterward. They showed various media headlines reacting to the news including Rousey saying "This is my life now" and that she's all in. Back live, Coach said the women stole the show. Coach said he has been in attendance or live on Sports Center for Rousey's last five fights. He said she is legit and this is a game-changer for all of WWE. Cole said Asuka might want to wait a few weeks to decide who to face at WrestleMania because of the Women's Elimination Chamber and how that could lead to a title change. They showed Alexa Bliss's tweet saying Stephanie McMahon can put any roadblock in front of her, but she is the Raw Women's Champion and no woman or structure will change that.
-As highlights aired of the Braun-Kane angle earlier, Cole said Kane sat up in the emergency room and dragged himself to his feet. "It was a frantic scene, from what we've been told." He said Kane left the medical facility and has not been seen since. The showed the site of destruction from earlier near the stage.
-Anderson and Gallows made their own ring entrance to their own music. Then Finn Balor made his ring entrance to his music. Graves wondered if Balor is 100 percent after last night's marathon stint in the Rumble. [c]
(7) JOHN CENA vs. FINN BALOR (w/Karl Anderson & Luke Gallows)
When Cena came out, Coach said it feels like him against the world in Philly. Graves said he's one of the most polarizing figures ever. The match began 50 minutes into the third hour. Coach said it seems like Balor never stops smiling. Graves said he's not intimidated by the situation. Balor broke clean in the corner and patted Cena's chest. Cena shot him a look. "Let's Go Balor!" rang out. Balor smiled and cupped his ear to taunt Cena. Cena took it in strike and said "Okay!" Cena took Balor down with a wrist lock. Who predicted that? Balor escaped and armdragged Cena and locked on an armbar. Graves said Balor has to be somewhat exhausted. A Cena battle-chant broke out. They exchanged more mat holds. Cena eventually rolled to the floor and showed frustration. Cena paced around and interacted with fans a little, but seemed rattled. Back in the ring, they locked up in a test of strength. The crowd booed something off to the side, but then popped for something. A beach ball might have escaped the pursuit of a security guard, I'm guessing. Cena won the test of strength, but it seemed to take too long as he's clearly stronger than Balor. Balor dropped to his knees. Balor escaped and schoolboyed Cena for a two count. Cena punched Balor. The crowd chanted "asshole" once the security guy presumably got the beach ball. [c]
Cena eventually rallied with a Five Knuckle Shuffle attempt, but Balor moved and then scored a near fall of his own. Coach scolded Cena for letting the crowd get to him when he had Balor down. They exchanged blows mid-ring. Cena got the better of it and went for an AA, but Balor slipped out and up-kicked him for a two count. He then charged at Cena, but Cena clotheslined him. Cena caught Balor and threw him over his head onto his shoulders. He hit the AA and scored a near fall. The crowd cheered the kickout. Cena sat up and looked dismayed. Coach said Cena is playing to the crowd way too much. Cena looked at the booing crowd. He said he just wants to get to WrestleMania. Balor kicked Cena off the top rope and then hit a running dropkick. Cena rolled to the middle of the ring. Balor went for the double stomp. Cena moved. Balor sold a hurt knee. Cena applied an STF. Balor crawled toward the bottom rope. Balor grabbed the bottom rope to force a break. Balor clutched his knee. Cole said he thought he was hurt bad. When Cena approached, Balor kicked him. He climbed to the top again, wincing on his way. Cena caught him up there and lifted him onto his shoulders. He hit an AA off the second rope for the win.
WINNER: Cena in 16:00.
---
VIP SALE – LIMITED TIME OFFER (What you are you waiting for?)
Ad-Free Podcasts Every Single Day – Ad-Free Website Always – 30 Years of Newsletters & Archived Radio Shows

VIP SALE: I invite you to try a VIP membership for just $1.99 – that's $8 off the usual $9.99 rate. Our sign-up page is mobile-friendly and takes just a minute or two. Then sign up for our VIP podcasts on popular podcast apps on iPhone and Android devices or stream from our ad-free website.
VIP membership now includes AD-FREE version of Wade Keller Pro Wrestling Podcasts in addition to add-free Livecasts, plus a ton of exclusive VIP-only podcasts including our Post-Royal Rumble Roundtable last night (I hosted with Bruce Mitchell & Todd Martin) and our post-NXT Takeover podcasts.
You'll also love the unmatched archives of 30+ years of PWTorch Newsletters chronicling the wrestling industry since the last 1980s and thousands of podcasts dating back to 2004 and retro radio shows added each week dating back to the early 1990s and Attitude Era.
CLICK HERE FOR MORE INFO & THE COUPON CODE
---