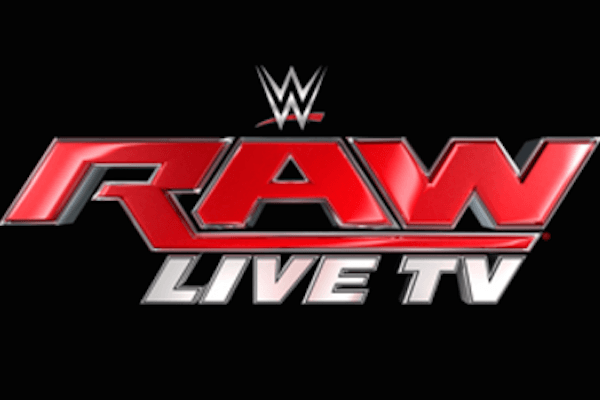 ---
SPOTLIGHTED PODCAST ALERT (YOUR ARTICLE BEGINS A FEW INCHES DOWN)...
---
WWE Raw TV Taping Report
March 28, 2016
Brooklyn, N.Y.
Report by VIP member Bryant Guzman of Ozone Park, N.Y.
The Barclays Center started out with a recap of last year's WrestleMania, and the ring announcer announced that we would be apart of tapings for Superstars, Main Event, and Smackdown before Monday Night Raw at 8:00 p.m.
In terms of the crowd, it wasn't really a full house until Raw aired, and even then there were a few empty chairs opposite the hard camera. Nevertheless, the energy felt impactful and there were definitely more of an adult demographic, in terms of males, as opposed to MSG on Friday night, which felt very family-oriented.
Superstars Taping
1 – Tyler Breeze vs. Jack Swagger
Apparently people still love Tyler Breeze from NXT Brooklyn, because he did get a good pop when he arrived out and the crowd was pretty much invested in him throughout the match. In terms of Jack Swagger, his reactions are for the "We The People" chant and that's where it basically ends, because the crowd did not want to see the Tyler lose to Swagger, which eventually did happen. The action was decent and the crowd reacted to some of the nearfalls, than fell dead as soon as Swagger won.
WINNER: Jack Swagger.
Main Event Taping
1 – Fandango vs. Ryback
Ryback was swarmed with "Goldberg" chants and Fandango got the good ol' Fandango'ing going for at least 20 seconds. And then it just fell flat afterwards. It was at this moment you realize how far down Fandango has fallen. Other than that, it was a quick match, nothing remarkable happened.
WINNER: Ryback.
Smackdown Taping
1 – A.J. Styles vs. Heath Slater
Styles came out to a great ovation. It was definitely louder than his MSG reaction, and that's good for him to get the reaction he deserves. The Social Outcasts came out and did their usual blabbering amongst themselves. Slater and A.J. then had a quick match basically for A.J. to get his spots in to make the crowd happy.
WINNER: A.J. Styles.
2 – Jey Uso vs. D-von Dudley
The boos weren't as strong for the Usos as Roman's boos later in the evening, but it's either their association with Reigns or they also need some sort of personality to breath some new life into their gimmick; the dancing and smiling is getting stale. The Dudleys initially got a big pop and it ended pretty quickly. The match itself was below average while Jimmy and Bubba dished it outside the ring for a bit. A forgettable match.
WINNER: D-Von Dudley.
3 – Dean Ambrose vs. Erick Rowan
Key Note Here: Dean Ambrose got a much larger reaction here then he did later in the night on Raw when he confronted Brock Lesnar. Bray Wyatt came out and the fireflies illuminated the Barclays Center for just a moment. Dean and Erick went on to have a decent back-and-forth match. I noticed some people getting annoyed with Dean's Slingshot Clothesline and a very few amount of people chanted "Thank You Rowan" when he countered the move. Dean of course hit Dirty Deeds for the win, followed by another decent pop.
WINNER: Dean Ambrose.
Live Raw Taping
– Undertaker and Shane McMahon Promo: People screamed for The Undertaker – it was amazing to see his entrance live. Personally, it was my first time to see his full entrance live and people ate it up before eating up his words. Shane McMahon's entrance was slightly muffled at the start. We couldn't hear "Here Comes The Money" in the beginning, which might have thrown the crowd off, but he did get cheered heavily. People were into the promos and loved the leap of faith dive off the turnbuckle into the announce table. McMahon's jab before he did the table spot made people laugh, though.
– Zack Ryder vs Chris Jericho: Zack Ryder got a decent pop, and while Jericho got a slightly better one. Things picked up when A.J. Styles came out. There were "Y2J" and "A.J." chants, but the A.J. chants were louder. People got behind the Y2Jackass chant this time around and popped louder when their Mania match was confirmed after Ryder won.
– Divas champion Charlotte (w/Ric Flair) vs. Becky Lynch in a non title match with Sasha Banks on commentary: Sasha got a loud reaction from the audience. People got loud for Becky's entrance music waiting for the part of the tune that repeats "Hey, Hey, Hey," but the entrance music was cut off to show what happened at Smackdown, so that brought down the energy. Then, Charlotte came out, and you could tell that not too many people focused on the match. They did want to cheer Becky here and there, but it was below average.
Source of the C.M. Punk Chants: There were "C.M. Punk" chants during the Divas match, but not because of people protesting the product, nor them wanting C.M. Punk to return. Instead, there was an audience member dressed exactly like C.M. Punk and he got up from his seat from time to time to get reactions from the audience. He had no problem with security throughout the night.
– Vince and Shane backstage: The crowed cheered for Shane, but the majority of the time the crowd was just listening in.
– Big Show & Kane vs Social Outcast members Curtis Axel & Bo Dallas: This was the bathroom break match. People got up from their seats during this match. Afterwards, the crowd came to live a bit for the chokeslams and seeing a glimpse of Damien Sandow.
– The Authority Promo: People were solidly behind Triple H, definitely disliked Stephanie, and they turned Triple H's cheers into boos. The promo we've heard for weeks about fans not amounting to anything just killed the crowd, but the crowd woke up for Roman Reigns's arrival give him a hard time, booing him out of the building, especially when they brawled. Every Hunter punch got a "Yay!" and every Reigns hit got boos. The brawl was so lackluster that I could hear a few people saying "Is this really it?" even with a few heads just bowing down.
– Kofi Kingston vs. Alberto Del Rio (New Day and League of Nations at ringside): New Day came out to a massive reaction. Everyone shouted their opening intro and chanted "New Day Rocks," and even went along with the "Booty O's" chants. The match itself felt pretty slow. Xavier Woods learned some new Spanish tunes on his trombone, which made the crowd laugh. It was a decent match.
The Coach came out to a small pop. I personally did not react because he did exactly the same thing as MSG on Friday night. He even stated at MSG that he wanted to come back once and it was just for MSG. So, learn to take what people say in WWE as not the gospel.
– Warrior Award segment: I remember this one because there was a good amount of people thinking John Cena would show up right around here, especially since he was shown on NBC's "Today" talk show, plus the rumors of Cena being in Brooklyn were spreading among the arena. People cheered for the Warrior inductee, but people soon found out that Cena was not going to appear after all.
– Roman Reigns backstage: The audience boo'ed this whole segment loudly up to the point where Roman started getting triple-team by Triple H and the Dudley Boyz.
– Kalisto vs. Viktor: Semi-dead crowd. Only a small slice of sections were into Kalisto, and things died down when Ryback showed up after Kalisto won.
– Brock Lesnar with Paul Heyman Promo: The crowd still loves Brock Lesnar and Heyman. We were hanging on every Heyman word, especially when he said "weapons" instead of "toys." It's a pet peeve of mine, too. Dean Ambrose came out to a much lesser pop he got earlier in the Smackdown tapings. Dean picking up weapons for WrestleMania didn't really engage the crowd.
– Paige vs. Emma: The match was the least of our worries. People were trying to get NXT chants to start but to no avail. However, after Emma won, people sure were into booing Eva Marie out the building as soon as she arrived.
– Sami Zayn, Dolph Ziggler, and Sin Cara vs. Kevin Owens, The Miz, and Stardust: What can I say about this match? It was clearly evident that the crowd only wanted Sami vs. Kevin Owens, and are upset about the ladder match instead of a singles match at Mania. Sami got a good amount of "Ole!" chants, and Owens always gets a nice New York welcome. But, every time those two were not in the ring, the crowd took matters into their own hands. They started doing there waves, even in the 200 sections, which was amazing. Kevin Owens did say "Keep doing the wave if you like Michael Cole's commentary!" The wave did stop, but it was followed by "Michael Cole," "Byron Saxton," and "JBL" chants. The C.M. Punk Guy got off his chair again and started pumping the crowd up, which started "C.M. Punk" chants again. All in all, the match was pretty boring.
– Another Authority Promo: The crowd at this point was just getting tired and a few people started leaving, similar to the MSG house show. But, it wasn't alarmingly bad. People did not like another promo that we just heard at the beginning of the show. Both this promo and the previous one could have easily been condensed into one segment, but as we found out in the end, there were no other surprises to close Raw before Mania, so they stretched this out as long as they could. Roman got monster boos again. And, while his dive out of the ring got a brief pop, he got "you still suck" chants afterwards. There were a small amount of cheers by kids and women, but this show was dominated by adult males.
– Final Notes: This was a promo-heavy show, which is unfortunate because the wrestling is a strong foundation of what keeps the crowd going throughout the night, but there is no sense of urgency in these matches. The crowd seemed to go through the motions as the show went on and no one really cared that much who won or lost tonight. The crowd seemed to just be looking forward to promos, and that's not a good thing.
The audience did their best trying to keep up their energy, but I will say on a personal note that Triple H vs. Roman is the worst build to a WM Main Event Title match that I can remember in recent memory. (No, the leggo my eggo title belt tug-of-war with Roman and Brock Lesnar last year does not top this.)