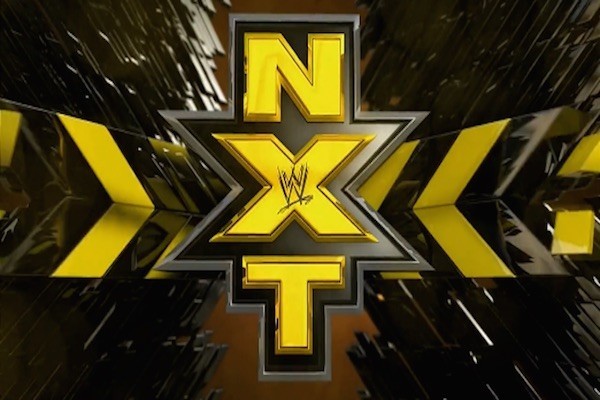 ---
SPOTLIGHTED PODCAST ALERT (YOUR ARTICLE BEGINS A FEW INCHES DOWN)...
---
WWE NXT Results
March 30, 2016
Taped at Full Sail University
Aired on WWE Network
Report by Justin James, PWTorch NXT specialist
[Q1] This is the last of the pre-taped episodes finally rolling into "Takeover: Dallas." No pre-credits video. American Alpha pops the audience with their entrance.
1 – AMERICAN ALPHA (JASON JORDAN & CHAD GABLE) vs. CORY HOLLIS & JOHN SKYLAR
Gable and Jordan immediately show off their moveset as Corey Graves calls their NXT Tag Title match against The Revival at Takeover a potential show-stealer. Hollis and Skylar get some offense on Gable, who uses his Tyson Kidd-like skills to escape and reverse position.
Slingshot armdrag into an armbar from Gable, showing more innovation. Gable fights off a double-team for a moment, but Hollis puts him on the mat. Jordan gets the tag, takes out Hollis and Skyler, and American Alpha hit their still-unnamed finisher.
WINNERS: American Alpha in 4:25. American Alpha should have won this even faster than they did, but it was still fun to see them go.
Backstage, The Revival looked smug watching on the monitor.
"Earlier today" with Finn Balor. He says that Samoa Joe is obsessed, but with the wrong things. Balor is obsessed with being the best, which is why he is in NXT, beat Kevin Owens, beat Joe once, and will do it again.
Baron Corbin is out for his first match in a long time, perhaps since the #1 contender Triple Threat.
2 – BARON CORBIN vs. MIKE KILLARY
Corbin immediately starts to pick Killary apart, but a big right turns it around for Killary for a moment. Deep Six for the win.
WINNER: Baron Corbin in 1:05. Squash to make Corbin look good headed into Dallas to face Austin Aries.
Post-match, Corbin delivers End of Days to Killary, apparently as an example because of the way the crowd has treated him.
[Q2] Video package on Shinsuke Nakamura. Balor talks up Nakamura. Clips from Japan as Owens talks, then Matt Bloom. A.J. Styles with praise. Was that Chris Hero (the former Kassius Ohno in NXT)? Balor says he needs to be himself. Very exciting stuff.
Replay of the non-sensical "No Way Jose!" vignette.
Quick package on The Revival.
3 – NXT tag champions THE REVIVAL (SCOTT DAWSON & DASH WILDER) vs. TUCKER KNIGHT & STEVE CUTLER – non-title tag match
Dash and Dawson are in the face corner, as Dawson starts against Cutler. All four end up in the right corner for a moment. Dawson stares down the much-larger Knight, then Cutler gets a moment of offense against Wilder. Dawson slams Cutler onto the ropes, then taunts Knight by calling him "kid."
Cutler continues to be abused. Dawson has so much in-ring psychology down pat. Double-team front suplex to Cutler and the crowd is chanting for Enzo Amore, and then Scott Dawson. Cutler manages a tag and Knight takes out both Dawson and Wilder. Blind tag, but Dawson can't capitalize. Dawson baits Knight, then Shatter Machine ends the massive Knight.
WINNERS: The Revival in 4:45. This was the dominant win that American Alpha needed to have. The Revival is just so solid in the ring with the little things, especially Scott Dawson.
Backstage, American Alpha watched the monitor with smiles.
Alex Rayez talks to Bull Dempsey. Dempsey calls Joe a "bully" and says that he's going to give Joe a beating.
[Q3]
The conflicted Graves puts over Apollo Crews as a good guy. It will be interesting to see how Riley does against Crews.
4 – APOLLO CREWS vs. ALEX RILEY
Headlock from Crews, and the crowd is 50/50 on Riley. Clothesline flattens Crews. They battle in the corner, and Riley getting the upper hand. Crews bounces out of the corner with a clothesline and takes the match up a gear. A leaping clothesline lays Riley out. Delayed toss powerbomb for the win.
WINNER: Apollo Crews in 1:57. Good match to keep Crews looking good, but I wish it wasn't at the expense of Riley, who has shown a lot of promise. Perhaps it is too little, too late for Riley in WWE, though.
Post-match, Elias Samson comes out, playing guitar and singing. He has a headset mic, like Jillian Hall. The crowd just pours scorn on Samson. Crews invites Samson into the ring and holds the ropes open. Samson steps towards the ring, breathing really heavy into his mic, then backs away.
Backstage, Baron Corbin says that Austin Aries hasn't wrestled since he beat him up, and he's hiding from Corbin doing remote interviews. Corbin says that he will send Aries and his fighting spirit back to his 50-person events. There is no shame in getting beaten by a bigger and better man, and can use the photos to sit next to Virgil at conventions begging for people to remember that he used to be relevant. Ouch.
Video package on Bayley. Charlotte says that Bayley is everything the Divas Championship should be. Becky Lynch sounds tearful calling her a role model. Summer Rae and Sasha Banks put Bayley over. Cue Asuka and her viciousness. Emma calls her dangerous. Dana Brooke admits she couldn't rattle Asuka. Lynch and Banks pick Bayey, while Emma and Brooke pick Asuka as the winner.
[ J.J.'s Reax: Takeover: Dallas is an insanely stacked card right now. Hopefully WWE gives Bayley and Asuka 20 minutes. ]
"Earlier today" Sami Zayn says it feels great to be in the ring with Kevin Owens on Raw, but this match with Nakamura will be huge, especially for Nakamura to make a big impression. He did it with Cesaro, which led to his current success. This will be a big weekend and Nakamura has a great opportunity.
[ J.J.'s Reax: When did Zayn become the Tommy Dreamer of NXT? ]
[Q4]
5 – SAMOA JOE vs. BULL DEMPSEY
Dempsey immediately charges Joe in the corner. Joe covers up, but then Dempsey knocks him down. Back elbow lets Joe start his assault. Enziguiri puts Dempsey on the mat. Coquina Clutch for a quick tap-out.
WINNER: Samoa Joe in 1:33.
Post-match, Joe refuses to let go of the hold despite multiple refs, ringing of the bell, and help from the back. Joe tosses the two jobbers out of the ring as William Regal chastises him. Joe puts the clutch back on Dempsey. Regal is fuming, then Finn Balor makes the save and pries Joe off Dempsey, and sends him out of the ring.
But, Joe rips him out of the ring and they brawl on the outside. Apron kick from Balor, then a hesitation dropkick sends Joe through the barricade. Joe tosses Balor over the announce table onto Graves and Tom Phillips. More wrestlers hold Joe, then Balor jumps from the announce table onto Joe. Jobbers and refs try to break it up. Balor breaks on his own as Joe is restrained to close the show heading into Friday's Takeover special.
Final Reax: This will be a great Takeover. Balor-Joe, Zayn-Nakamura, and Bayley-Asuka will have some top-flight action without a doubt. Each one should get a full 30 minutes including intros and outros, leaving very little time for the rest of the card. American Alpha-The Revival will likely go 10-15 minutes in the ring and be excellent as well. Starting an event at 10:00 p.m. EST (9:00 p.m. in Dallas) on a Friday is risky, especially if they are thinking about going into overtime, but the NXT audience will tolerate it. Despite having a very busy Friday and Saturdays lined up, I know I am looking forward to it.