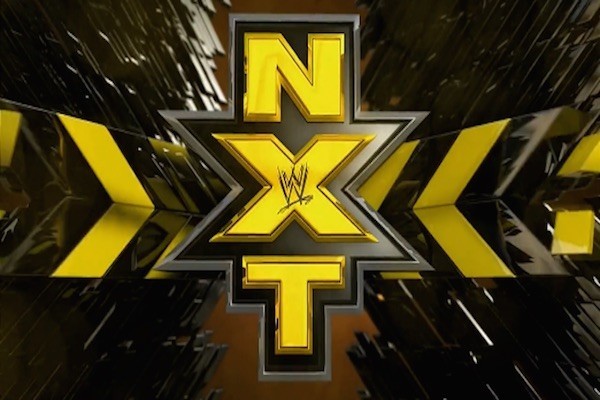 ---
SPOTLIGHTED PODCAST ALERT (YOUR ARTICLE BEGINS A FEW INCHES DOWN)...
---
RADICAN'S "NXT TAKEOVER: DALLAS" BLOG
APRIL 1, 2016
DALLAS, TEX.
AIRED LIVE ON WWE NETWORK
The crowd seemed jacked for the show from the start.
(1) NXT Tag Team champions The Revival (Scott Dawson & Dash Wilder) vs. American Alpha (Jason Jordan & Chad Gable). Dawson and Gable had a quick exchange on the mat during the early going and Gable caught Dawson in a bridging pin for a 2 count. Gable returned the favor from the beginning of the match and gently smacked Dawson on his cheek a couple of times. Dawson raked Jordan's eyes while the ref was distracted and made a tag out to Wilder. Jordan fired back and American Alpha eventually hit a double backdrop after the action broke down. American Alpha continued to have an answer for all of The Revival's dirty tricks. They ended up foiling The Revival and nailing them with a double German suplex and the fans went nuts. Wilder made a blind tag, but Gable turned around and nailed him with a punch. Wilder finally managed to bait Gable on the outside into taking a huge clothesline. Gable kept trying to tag out and eventually hit a double DDT on The Revival. The fans fired up huge, but Wilder dragged Jordan off the apron to prevent a tag.
The Revival hit a sloppy looking attempt at a double team move, but Wilder made the cover and wasn't the legal man. The fans chanted Botchamania at Dawson, which was tremendous. Gabe tried to tag out once again. Dawson cut him off, but Gable finally made the hot tag and Jordan ran wild. Jordan went for a leap up superplex, but Wilder held onto Dawson's foot. Jordan crashed to the ground and Dawson went for the pin with his feet on the ropes, but Jordan kicked out at the last second. Jordan took an uppercut from Wilder on the outside after Dawson kicked out of a pinning combination, but Gable ran in and broke it up at the last second!
Jordan charged at Dawson, but Wilder dragged him out of the way from the floor. Gable tagged himself in and traded pinning combinations with Dawson for several near falls and the fans fired up. Jordan made a blind tag and hit a huge spear on Dawson. Jordan then tossed Dawson into a bridging suplex by Gable for the win.
WINNERS: Chad Gable & Jason Jordan
Star rating: (****) – Amazing match with American Alpha fending off all of The Revival's dirty tricks. They had some great near falls and exchanges down the stretch leading into the great final stretch.
Several celebrities were shown in the crowd. Most notably, Kota Ibushi was shown in the crowd as the announcers plugged the Global Cruiserweight Tournament.
(2) Baron Corbin vs. Austin Aries. Aries went right after Corbin after the opening bell. Corbin fired back and began wearing down Aries with his nerve hold of doom. Aries fired back with some huge chops. He finally hit a flying forearm to knock Corbin down. Aries went up top and nailed him with a missile dropkick. He then followed up with a heat seeking missile. Corbin bailed to the floor and ate a dive from Aries. They came back from the replay and Corbin absolutely obliterated Aries with a Deep 6 on the floor. Wow! That's the most impressive thing I've seen Corbin do. Back in the ring, Aries countered End of Days into a rollup for the win.
WINNER: Austin Aries. Hopefully Aries moves on to a more interesting opponent after this match. He's never had a bad match that I can recall until tonight.
Scott Hall and X-Pac were shown in the crowd ahead of the Zayn vs. Nakamura match.
Sami Zayn came out first to a big pop. The lights went out and the fans chanted Nakamura over and over. He came out to a gigantic pop. Zayn looked like he didn't believe it was real as Nakamura made his entrance. The fans went crazy. Zayn sat in the corner after the opening bell rang. This is crazy!
(3) Sami Zayn vs. Shinsuke Nakamura. Nakamura winked at the hard camera and the fans went nuts and started a Yes! chant. Nakamura got the upper hand and set up for his vibration boot. Zayn blocked it only to eat a spinning kick from Shinsuke. Zayn mounted a comeback and went to work on Nakamura. He caught him with a big dropkick for a 2 count. Nakamura fired back and hit a big jumping knee strike to the back of Zayn's head on the apron. Nakamura hit his signature running knee in the corner on Zayn a short time later for a 2 count. Zayn baited Nakamura into charging at him before pulling the ropes. He spilled to the outside and Zayn nailed him with a huge flip dive and the fans went nuts. Nakamura fired back and hit several big knees on the mat. Zayn ended up catching Nakamura coming off the ropes with a Michinoku driver and both men were down.
Both men exchanged big blows in the middle of the ring as the fans went nuts and broke out into a yes chant. Nakamura's nose was bleeding after he exchanged blows with Zayn. They continued to exchange blows and both men slumped over as the fans applauded. They stood up and went at it again exchanging punches. Nakamura caught Zayn wth several forearms and he slumped against the ropes. He then nailed Zayn with several knees and kicks before finishing him off with a big kick. Nakamura went off the ropes, but Zayn turned him inside out with a huge clothesline. Nakamura fired back and caught Zayn with a flying cross-arm breaker. Zayn held his hands together. Nakamura then transitioned to a triangle. Zayn stood up and kicked Nakamura in the head several times to break free.
Zayn pummeled Nakamura and then returned the favor with several boot scrapes to the face against the ropes. Nakamura tried to fire back, but Zayn countered and got the Koji clutch. Zayn countered it into a pinning combination, but Nakamura ended up nailing him with a big enzuguri from his back and both men were down. The fans chanted fight forever. Well, that's a new one. They went back and forth and Nakamura ducked the helluva kick and hit a reverse power slam. Zayn ducked a Boma ye attempt and hit a blue thunder powerbomb for a near fall. Holy s—!
Zayn went for a DDT through the turnbuckles, but Nakamura wound up and kicked him right in the head. ARE YOU KIDDING ME? They went back and forth and Nakamura blocked an exploder in the corner and hit several big elbows. He hit a boma ye off the turnbuckles to the back of Zayn's head. Nakamura hit another huge Boma ye to get the win. Wow, wow, wow!
Nakamura got down on one knee as the fans chanted "Thank you Sami." He got up and shook Nakamura's hand and they hugged. Zayn appeared emotional as he raised Nakamura's arm. Zayn was left alone in the ring and got a huge ole chant from the fans. I've got chills. Zayn waved to the crowd, as this appears to be his farewell from NXT.
WINNER: Shinsuke Nakamura.
Star rating: (*****) – Wow! I thought these two were going for a very good to excellent match and then they cranked it up and turned it up far above and way beyond what I expected with some incredible hard-hitting back and forth sequences. This is my favorite Zayn match of all-time.
(4) NXT Women's Champion Bayley vs. Asuka. The crowd was good, but seemed subdued by their standards after the previous match. Bayley went for a diving clothesline, but Asuka got a Fujiwara arm bar. Bayley quickly managed to get to the ropes. Bayley fired back and hit a hurricanrana off the top for a 2 count. Bayley got a guillotine choke. Asuka countered and got an ankle lock, but Bayley twisted out of it and sent Asuka to the floor using her legs. Bayley sold her ankle, but hit a diving hurricanrana through the ropes. She sold her leg even more after connecting with a big move to the floor. They went back and forth and Asuka caught Bayley with a pop-up kick and a shining wizard for a 2 count. Bayley countered Asuka a short time later and hit a Saito suplex. Bayley got a knee bar on Asuka. Asuka tried to go to the ropes, but Bayley dragged her back into the ring and drove her knee into the mat.
Bayley continued to go after Asuka's leg. Asuka ended up surprising Bayley with a flying arm bar. Asuka then transitioned into the Fujiwara arm bar. Bayley ended up getting a rollup for a 2 count. Bayley ducked a pair of kicks and got a small package for a good near fall and the fans applauded. Bayley blocked the Asuka lock and hit a suplex and a sliding clothesline for a 2 count. Bayley grabbed a double arm submission. She then turned it into a pinning combination for a 2 count. Asuka fired back and hit a suplex and locked in an arm bar. She tried to transition to the Asuka lock. Asuka got the Asuka lock in the middle of the ring. The fans fired up and Bayley tried to escape. She stood up, but Asuka took her back down to the mat. Bayley appeared to pass out and the ref called for the bell. Wow!
The fans booed Asuka beating Bayley.
Asuka celebrated with her title and left the ring. She glanced at Bayley before limping down the entrance ramp.
WINNER: Asuka to become the new NXT Women's Champion.
Star rating: (***3/4) – They had a big task following the previous match, but they managed to do it. They told a really good story with Bayley going after Asuka's leg in the middle of the match and then they went back and forth trading submissions down the stretch until Asuka got the win with the Asuka lock. I give them a ton of credit for following the previous match.
Finn Balor came out doing a Texas Chainsaw Massacre version of his demon entrance. It was pretty insane. They did the formal ring entrances with the lights turned down and only a spotlight on the ring.
(5) NXT champion Finn Balor vs. Samoa Joe. Joe came up bleeding right away from his face. Both men took turns tossing each other out of the ring, but Balor managed to connect with a huge flip dive to the floor. Joe ended up tossing Balor right over the barricade a short time later. Holy s—t! Balor eventually rose up behind the barricade and connected with a springboard forearm on the floor. The fans booed the official trying to wipe away the blood. Both men started tagging each other with hard slaps. Holy s—!
Joe hit a huge dive through the ropes a short time later and the fans went nuts. Wow! The doctors tried to close Joe's cut with Finn back in the ring. The fans chanted PG sucks and applauded when Joe charged back into the ring. The ref looked at Joe and stopped the match. The fans booed as the doctors came in to close Joe's cut. The fans showed their ignorance with their various chants. Despite the stoppage, Joe cut off Balor once again and went to work on him with big chops in the corner. Joe hit his signature combination of strikes capped by a knee drop for a 2 count and the fans applauded. The announcers said Joe got busted open when they butted heads during the opening moments of the match. Balor mounted a comeback and took Joe down with a flying forearm. He connected with a big running kick from the apron to the floor a short time later. Balor went for a sling blade a short time later, but Joe countered it into a belly-to-belly suplex.
Joe went for a face wash, but Balor surprised him with a sling blade. Joe fired right back and hit a senton for a 2 count. Joe hit his powerbomb/Boston crab combo a short time later. He let go and transitioned into a cross face. The fans booed as Joe wrenched back on the hold. Balor flipped out of it and hit a double stomp and both men were down. Balor hit another sling blade and a shotgun dropkick. He went up top, but Joe popped up and cut him off. Joe hit a big enzuguri and then the muscle buster, but Balor kicked out at the last second. Holy s—t!
Both guys went back and forth exchanging blows into Balor hit a Pele kick and both men went down. Balor got up and screamed at Joe. He charged at him and hit a sling blade and another shotgun dropkick. Balor went up top and hit the double stomp. He then lifted up Joe, but Joe countered it and went for the Kokina clutch. Balor then used his feet to climb the turnbuckles and flipped over Joe while he maintained the hold and it was good for the win!
Joe sold shock after the match. Joe glared at Balor before going to the outside. Balor seemed to nod at Joe as a sign of respect.
WINNER: Finn Balor to retain the NXT Championship.
Star rating: (***3/4) – This match took a while to get going. It was awfully good down the stretch with both guys going back and forth. Joe was dominant for most of the match and the stoppages for blood stopped his momentum. The crowd really got into it down the stretch, but the finish was a bit of a letdown.
Overall Score: (8.5) – This was a really good show. Nakamura vs. Zayn was an all-time classic that everyone should go out of their way to see. Nakamura showed why he's one of the best in the world and Zayn wrestled with an edge that I hadn't seen before.
The matches that followed Zayn-Nakamura had a hard time getting the crowd. Asuka-Bayley was awfully good as was Joe vs. Balor, but neither match felt like it had a big show finish even though the action was quite good. This was a tremendous show overall that's worth going out of your way to see. Zayn-Nakamura is a must.
***
Email Sean at PWTorchSean@Gmail.com
Please click HERE and click "like" to join the Radican's Wrestling Community Facebook fan page.
Follow Sean on Twitter @SeanRadican