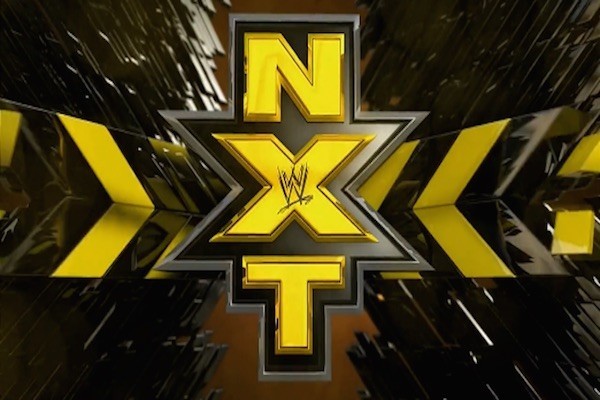 ---
SPOTLIGHTED PODCAST ALERT (YOUR ARTICLE BEGINS A FEW INCHES DOWN)...
---
WWE NXT Results
July 6, 2016
Taped at Full Sail University
Report by Justin James, PWTorch NXT contributor
[Q1] The big match for tonight is the Tag Team Championship match between American Alpha and The Revival. With it being two out of three falls, a format that NXT has traditionally booked very well, it is expected to be a barn burner. Pre-credits videos hypes the match.
What ever happened to Eva Marie? She was being pushed and now she has totally evaporated.
Bayley starts the show for her advertised match against Alexa Bliss. The long-term money match is Bayley vs. Asuka, but I look forward to maybe seeing Asuka vs. Bliss.
1 – BAYLEY vs. ALEXA BLISS
They trade moves early on, and the crowd is surprisingly split 50/50. Bliss is a great heel who gives no one anything to cheer for. Bliss controls Bayley. Bayley catches a foot from Bliss, picks her up, and delivers a Bucklebomb to initiate her trademark offense. Bliss with a sudden sunset flip attempt, but Bayly sits down. Monster right drops Bayley in the corner and the ref needs to pry Bliss off her.
[ Break ]
Bliss wants a cover out of the break, but Bayley is under the ropes. "She's fine ref!" from Bliss as she picks Bayley apart. Bayley sends Bliss into the ropes on another catapult attempt to recover. Bliss with the choke into the slam, into double knees into "Insult to Injury." Great sequence. Bliss to the top, but Bayley meets her for a super-Bayley-to-Belly, but Bliss blocks and hits a sunset flip powerbomb for a nearfall. Bliss loses her mind.
Each wrestler with a series of pinning combination. Belly-to-back earns Bayey two. Bliss runs into an elbow, then Bayley torques the headband on the turnbuckle. Bliss rips her off the turnbuckle, but eats feet coming off the top. Bayley-to-Belly ends it.
WINNER: Bayley in 8:41. Look, I know that Bayley could wrestle a great match against Izzy, but Bliss really held her own here. Bliss really justified herself here.
[Q2] Post-match, Bayley talks about her long road. She sounds angry like she never has before. Nia Jax suddenly interrupts. Bayley looks furious. Stare down in the ring. They jaw. They agree to one more match. Jax heads out.
[ This feels like Sami Zayn's final NXT run. Sending Bayley out by having her fight through the whole roster is a good plan. ]
Package on TM61.
Cathy Kelley interviews NXT tag champions The Revival. Dash Dawson isn't worried they will lose. He guarantees a win. Dawson backs him up. Amazing work from Dawson here.
[ Is Scott Dawson the best promo in NXT? I believe so, without a doubt. ]
Blake and Murphy are out for tag team action. They are in the middle of their entrance when the break ends. That doesn't bode well for them. They are facing The Hype Bros.
2 – THE HYPE BROS (ZACK RYDER & MOJO RAWLEY) vs. BLAKE & MURPHY (WESLEY BLAKE & BUDDY MURPHY) – Tag Team match
Rawley and Blake start. Rawley ducks offense, then hits a shoulder block. Murphy tags, and they start arguing over who has it. Rawley wants to wrestle but they are just arguing. Then… Gore out of nowhere! Rhyno is back. Nice pop as he takes out everyone but Murphy.
WINNERS: The Hype Bros by disqualification in 0:55. Rhyno was a useful player last year. Good to she him back.
Video package on the Balor – Nakamura match next week. Triple H puts them both over as big stars before they ever got to NXT. Tye Dillinger, Jason Jordan, Neville, and Chad Gable all put both men over. Clips from last week's interviews with both men. Triple H says it is disrespectful to not fight your friend with your all. Triple H calls it a match to remember 10, 15 years later.
[ J.J.'s Reax: Fantastic package. ]
Andrea interviews American Alpha. Jordan and Gable are looking forward to challenging for the Tag Titles. They say the format favors them.
NXT champion Samoa Joe is advertised for next week.
The roving cameraman catches up with Rhyno in the parking lot. He has no response to the questions.
3 – NXT Tag Team champions THE REVIVAL (SCOTT DAWSON & DASH WILDER) vs. AMERICAN ALPHA (JASON JORDAN & CHAD GABLE) – NXT Tag Team Title match – 2/3 Falls
[Q3] There is nearly 30 minutes for this match – a great sign. American Alpha have new singlets, still a very early '90s look.
Gable and Wilder are in the ring for early mat work. Gable dazzles of course. Anklelock and Dawson drags Wilder out of the ring to break him free. Dawson in, but Jordan tags in to control him. Lots of takedowns. Jordan kips up and Dawson seems a bit surprised. Cheap shot to Gable draws him in, and Wilder uses the confusion to clock Jordan. Jordan fends off the double team, then Gable comes in. Stereo dropkicks let American Alpha control the ring.
[ Break ]
Back from break, Jordan gets cornered to take some nasty offense. Dawson starts to work Jordan's leg. Wilder continues. Jordan is selling the leg work really well here. Tag to Gable and he shifts to a brawling style. Mount in the corner, and he suddenly turns into a cross-body on Wilder. Gable takes them both on and covers Dawson for two. Distraction again lets Wilder dump Gable over the ropes, and he takes a nasty spill.
[ Break ]
Dawson is pounding on Gable, clothesline for a nearfall. Gable is isolated 10 minutes into the match. Monster uppercut from Wilder for two. Gable almost makes the tag, but Dawson cuts him off. More ref distractions let Wilder take cheap shots. Big spinebuster from Dawson into a corner for two.
[Q4] Dawson with a super-tight side chinlock. Wilder tags, then Gable with a sunset flip on Dawson but Wilder peels him off. Wilder holds Gable up for a leg drop from Dawson, but Dawson sells hip pain. Slow cover gets a nearfall. Gable gets Dawson and Wider to smash foreheads, then makes a hot tag.
Jordan cleans house. Flapjack and Jordan drops the straps. Huge spear mid-ring doesn't quite put Wilder away. Jordan puts Wilder on the top, Wilder sends him down. Dawson tries to interfere, but Gable breaks it up. Anklelock from Jordan, Gable keeps Dawson from helping Wilder, and Wilder taps.
Fall #1 – American Alpha at 17:15.
The match continues. Dawson wants a sunset flip, but Jordan blocks, and fends off Wilder. Dawson and Jordan trade covers. DDT for two. Inverted figure-four mid-ring. This time, Wilder keeps Gable out, and Jordan taps.
Fall #2 – Dash & Dawson at 18:35.
The third fall begins with a tag to Gable, who makes a series of covers for two counts. Blind tag from Jordan and spear. Grand Amplitude, but Wilder takes out Gable. Shatter Machine attempt, but it is broken up by Gable. Jordan with the anklelock mid-ring. Dawson spins over, then sends Jordan into the turnbuckle, cover, nearfall. Dawson with the inverted figure-four again, but Gable breaks it up coming off the top.
Full reset mid-ring. Gable tags, then Dawson wants to suplex him into the ring, but Gable takes him to the apron. They trade rights. Gable wants to German suplex Dawson from the apron to the barricade, but Dawson blocks, and Wilder helps. Shatter Machine on the apron. Gable is rolled into the ring and he takes the pin.
WINNERS: The Revival 2-1 at 22:10 to retain the NXT Tag Titles. That was such an exciting match. Like their other meetings, I think they spent way too much time with everyone in the ring, but this was extremely high quality action and both teams still innovated despite this being their third meeting.
Final Reax: Great tag team match to cap off an otherwise solid show. I like Bayley's quest for redemption.