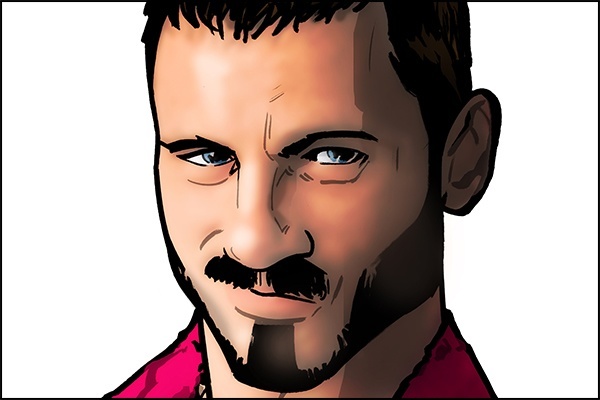 ---
SPOTLIGHTED PODCAST ALERT (YOUR ARTICLE BEGINS A FEW INCHES DOWN)...
---
By Michael Moore, PWTorch Collectibles specialist
In many ways, January 2010 marked the start of the war that never was. TNA signed Hulk Hogan, Eric Bischoff, Rob Van Dam, Jeff Hardy, Ric Flair, and a bevy of other high-priced stars with the intention of going head to head with Raw and re-creating the Monday Night War. It didn't exactly work out.
Likewise, WWE's 13-plus year relationship with Jakks Pacific came to a close at the end of 2009. Mattel's new line of WWE action figures went live on January 1, and Jakks countered with a new line of TNA action figures. But because of sluggish sales, limited distribution, and lukewarm interest from fans and collectors, Jakks's TNA line never really got off the ground.
From January 2010 to mid-2014, Jakks produced just 13 series of TNA Deluxe Impact figures, the core of the toy line. By that time, Mattel had already produced dozens of Basic and Elite WWE figures. Many Jakks TNA figures sat on store shelves for years before finally being sold at heavily discounted prices. Take a trip to your local Toys R Us this weekend, and there's a good chance you might find a stray Jakks TNA figure of Mr. Anderson mixed in with the WWE toys.
But oddly enough, some of the Jakks TNA toys that sat on store shelves for years are suddenly hot. Some of WWE's top stars and prospects in 2016 are the same guys who were on top of TNA in 2010. Fans who are looking for action figures of A.J. Styles and Bobby Roode are willing to spend big bucks right now instead of waiting for Mattel to put out licensed WWE action figures of those guys. Some of those $12.99 figures of Styles that collected dust on the shelves are now fetching $100 or more on eBay. Likewise, the Deluxe Impact line also included figures of some unique legends and some of TNA's top stars of 2016.
(1) A.J. Styles Deluxe Impact Series 11. Styles's last years with TNA were confusing to say the least. He was accused by Christopher Daniels and Frankie Kazarian of impregnating a woman named Claire Lynch. Then he somehow became the Crow Sting to Aces & Eights's NWO, growing out his hair and beard and wearing darker tights, much like he does now.
This figure, decked out in black tights and gloves, somewhat captures A.J.'s darker look, although he still has the same head sculpt with short hair and a babyface smile. Packaged figures are selling for as high as $150 right now, but may drop in price once new Styles figures from Mattel and Figures Toy Co. are live.
(2) Matt and Jeff Hardy Twist of Hate Ringside Collectibles Exclusive. For months, Abyss promised that "they" were coming on 10-10-10. "They" turned out to be Hulk Hogan's heel Immortal stable, which by early 2011 included the reunited Hardy Boyz as bad guys. Ringside Collectibles and ShopTNA sold this exclusive two-pack of figures, which may be the only time Matt and Jeff have been packaged together as heels.
The figures are intricately detailed, and come with removable shirts and a ladder. With Broken Matt and Brother Nero's newfound popularity soaring in 2016, interest in these figures has also increased.
(3) Bobby Roode Deluxe Impact Series 5. Roode made his "glorious" NXT debut and suddenly felt like a star ready for WWE's main stage.
Roode spent more than a decade in TNA, but he has just two figures from Jakks. This figure has Roode in black trunks and can be found for under $20 loose.
(4) Austin Aries Ringside Collectibles Exclusive. It seemed like Aries would never get a shot in WWE. But he made his NXT debut in 2015, and is one of that brand's top stars.
Aries was the hottest wrestler in TNA from 2011-12, and Jakks capitalized on that popularity with this Ringside Collectibles exclusive. The figure has Aries in black trunks with multi-colored stars and comes with a removable pink vest and a painted X Division Title belt.
(5) Raven Legends of the Ring. Raven might be the only wrestler with action figures from ECW, WCW, WWE, and TNA. Somehow though, he has very few quality figures.
This figure is Raven's best, with a Raven t-shirt, jean shorts, and removable leather jacket.
PWTorch Collectibles specialist Michael Moore can be reached at michaelmoorewriter@gmail.com. Follow him on Twitter @MMooreWriter.