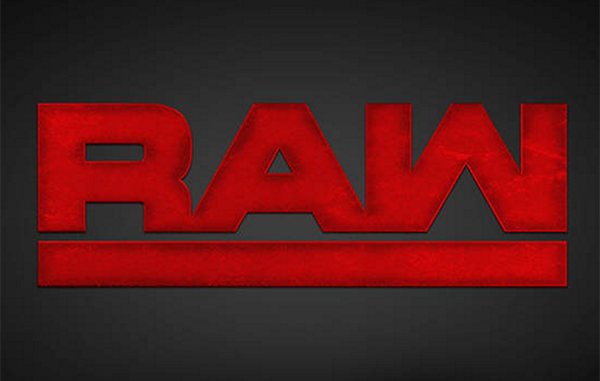 ---
SPOTLIGHTED PODCAST ALERT (YOUR ARTICLE BEGINS A FEW INCHES DOWN)...
---
KELLER'S WWE RAW REVIEW
OCTOBER 24, 2016
MINNEAPOLIS, MINN. AT TARGET CENTER
AIRED LIVE ON USA NETWORK
ANNOUNCERS: Michael Cole, Corey Graves, Byron Saxton
(LIVE COVERAGE UPDATED REGULARLY THROUGHOUT THE SHOW)
-The Raw opening aired.
-Cole introduced the show as pyro blasted in the arena and the camera panned the crowd. He hyped Brock Lesnar would answer Goldberg. Saxton hyped Seth Rollins vs. Kevin Owens vs. Chris Jericho as the main event.
-Jericho's music played. He came out, looking crestfallen. He said the main event was off until further notice. He milked the moment and talked solemnly as he said someone has stolen the List of Jericho. He said he wouldn't leave the ring until he gets it back. Owens' music played and he walked to the ring. Some fans chanted "Where's the list?" Jericho asked if Owens had the list. Owens impatiently insisted not only doesn't he have the list, he doesn't care about it. He softened up and said he knows Jericho cares, though, so they will find the list together, but only once they've taken of Seth Rollins in their match tonight. Jericho said they need to get on the same page, and there's no Triple Threat match until he gets it back. Jericho his heart and soul is on that list, and it contains his deepest, darkest secrets. Stephanie McMahon's music played.
Stephanie walked out and told Jericho she doesn't have his list, but she'll do everything she can to find it. She said no one will leave the arena until the list is in his hands again. That said, she said she has to get back on the same page with Owens and "stop being so ridiculous." Jericho said he wants The List or there's no match. Jericho angrily said he's tired of people telling him what to think. Seth Rollins's music interrupted.
Seth walked out onto the stage and had a hand behind his back. Jericho yelled, "Give me the list! It's right there in your right hand!"  Seth said he's not sure what he's talking about. Seth played dumb, then held it up and admitted he "found" The List. Steph ordered him to bring The List to the ring right here, right now. Seth mocked her voice and said he's been reading The List with all of the names on it. He said Owens' ego is third on the list because he'll Pedigree him through the mat and send a message to Steph and Triple H that he'll stop at nothing to take that Universal Title back. He said if Jericho wants his list back, he should come and get it. He walked to the back. Jericho was fuming and pursued Seth.
(Keller's Analysis: This level of comedy doesn't really fit well with world championship level wrestler. It's just too slapstick and childish.)
-Cole hyped the Charlotte vs. Sasha Banks contract signing. [c]
-Stephanie approached Seth backstage and asked for The List. Seth said Steph just needs to know if she's on the list. Steph insisted she didn't care, but she wants Jericho to wrestle in the Triple Threat later. Seth said she's being selfish and she wants him to face two foes tonight because she and her husband turned on him. He said he promises he'll keep the title they want to take from him. Seth said he left The List in Jericho's locker room. Stephanie sighed relief.
-When Enzo and Cass came out, their mics were cut. Gallows and Anderson walked out. Gallows said a guy in the production truck was willing to take some money to move a few wires around and "shut you two dorks up." Anderson said they put the tag division on notice, but they never got the message. Enzo talked into his hand instead and the crowd talked along with him, proving he didn't need a mic, doing their whole "you can't teach that" routine. Graves said he'd begrudgingly admit he was impressed by that.
(1) KARL ANDERSON (w/Luke Gallows) vs. ENZO AMORE (w/Big Cass)
They cut to an early break. [c]
Anderson connected to the side of Enzo's head with a vicious kick on the ring apron. Ouch. Enzo stood, but immediately ate a running knee for a near fall. Anderson had a bloody nose. He settled into a soft looking chinlock. Enzo stood and yanked Anderson into the corner turnbuckle to break free. Cass lured Anderson to the ropes with some trash talking, then kicked him in the face. Enzo made the cover and the ref, who was distracted by Gallows and missed the kick, counted the pin. Graves said they just stole the match like Enzo's first vehicle. The two duos yelled at each other afterward.
WINNER: Enzo in 8:00.
-Saxton said they're going to hear from Rusev next. [c]
-They showed a statue of Rod Carew outside of Target Field near Target Center.
-They went to a pretaped interview with Rusev who stood in front of a black background. He said he sometimes has trouble sleeping at night, but he slept like a baby last night. He said he now knows Roman Reigns's stranglehold on the U.S. Title comes to an end on Sunday. He said Reigns made it personal and disrespected his family and stole his U.S. Title, so he's going to pay the price. He said the Hell in a Cell is capable of changing careers, but the Cell is only as dangerous as your opponent. He said he isn't afraid of Reigns.
(Keller's Analysis: I'm not against pretaped promos, as it changes the repetition of in-ring interviews that go on too long. It just feels strange seeing a wrestler stand in front of a black backdrop and talk directly into the camera that long in a prerecorded promo. It feels a bit early '90s. This was a good promo sticking to the basics and not trying to be overly cute, and in a way that's refreshing and works better than the opening segment at building the match.)
-The New Day came out. The said, "Shame on us for allowing Sheamus to step into the ring week after week after week" even though nobody wants to see him. Xavier Woods said, "Don't shame us, shame him." They led the crowd in chanting "Shame." Then they vowed to leave HIAC still World Tag Team Champions. They danced and gyrated to their music. [c]
-A commercial hyped A.J. Styles vs. Dean Ambrose tomorrow on Smackdown.
-They aired a clip of Sheamus telling Cesaro if he could find a partner with his strength, ability, and good looks, no one could stop him. Cesaro said if he could find someone who works as hard as him with the same desire to be champion, he'd be the best team. Sheamus walked away in a huff. [c]
(2) SHEAMUS & CESARO vs. THE NEW DAY (Kofi Kingston & Big E. w/Xavier Woods)
Cesaro and Sheamus argued over who would start. Big E and Kofi double-teamed Sheamus early. He rolled to the floor. They cut to an early break. [c]
A few minutes back from the break, Sheamus and Big E. went at it back and forth with power moves. After beating each other up, they each tagged out. Kofi and Cesaro then went at it and the style totally changed. Kofi countered a Giant Swing with a small package. Cesaro popped up and hit running uppercuts from corner to corner. Kofi basically no-sold them and then hit an SOS. A bit of chaos ensued and Sheamus tagged in. Big E knocked him to the floor, then launched Kofi over the top rope. Cesaro met him with an uppercut. Sheamus then caught Big E with a Brogue Kick for the win. Cole said he knew they'd make a formidable team if they could get on the same page.
WINNERS: Sheamus & Cesaro in 12:00.
(Keller's Analysis: It became a bit of a spotfest in the final couple minutes, although some of that included not selling big moves much at all and then selling others big time, which was a bit of a mixed bag. Still, this show needs some good wrestling to balance out the cheesy juvenile comedy and talking segments, and this helped fill that quota.)
-They went to the announcers on camera who plugged the HIAC PPV and then threw to a video package on the return of Goldberg last week.
-Backstage they showed Jericho going through his locker room looking for The List. The Shining Stars pitched a vacation property in Puerto Rico. Titus O'Neal said he hasn't seen The List, and then Jericho complimented his scarf. He met Jinder Mahal who told him to find inner peace with an exercise he found deep in the Himalayas. As he did deep breathing, Jericho called him a stupid idiot.
(Keller's Analysis: I'm not sure Vince McMahon doesn't quite understand that not everyone else finds the concept of breathing exercises and finding inner peace to be inherently worthy of mockery. The segments where a wrestler is in the locker room or backstage and walks past one wrestler after another with a cheesy unnatural interaction is one of my least favorite aspect of WWE's presentation.)
-Bayley made her ring entrance. Dana Brooke was already in the ring. She said she can't believe people consider it an upset that she beat her last week considering how Bayley looks compared to her. She challenged her to an arm wrestling contest. The crowd grew restless and started chanting "Boring!" They finally locked hands. When Bayley began to get the advantage right away, Dana attacked her, including snapping her arm over the arm wrestling table. Bayley, while selling her bad shoulder, gave Dana a Bayley-to-Belly. Dana rolled to the floor.
(Keller's Analysis: That all just felt rushed, which was all things considered probably good considering the crowd was rejecting the segment. Having any cocky heel berate and demean Bayley is probably a solid angle, but there's still something missing about Bayley's presentation on Raw that they got right in NXT.)
-Jericho was looking everywhere for the Hidden Immunity Idol, I mean The List. He told Stephanie she needs to help. She asked, "Or what, you'll put me on The List?" Jericho said they've never shared a cross word in 16 years in WWE. Stephanie said her hands are full because of Hell in a Cell and preparing for Survivor Series. She said Jericho wrestling tonight no matter what. Jericho said no. Steph said she's not sure what she's supposed to do when an employee refuses to wrestle when ordered, but in his case, if he doesn't wrestle, he'll be suspended. [c]
-Curtis Axel stood mid-ring and talked about how his roots run deep "right here in Minnesota." He said he carries the legacy of his grandfather Larry "The Axe" Hennig and his father "Mr. Perfect" Curt Hennig. He looked up. He said when Bo Dallas attacked him last week, he attacked everything he stood for. He said he won't let that happen. He called out Bo.
(3) CURTIS AXEL vs. BO DALLAS
Near the end, Bo was eating some kneelifts, but then Bo surprised Axel with a schoolboy. The crowd wasn't pleased.
WINNER: Bo in 4:00.
(Keller's Analysis: In WWE, nobody gets to win in their hometown unless they have real pull because… well, there's no good reason, just like there's no good reason to shove unsuspecting people into a swimming pool.)
-A video package aired on Rich Swann who said his parties last all night long. He said he's motivated to give the people what they want, which is entertainment.
(Keller's Analysis: Uh, how about winning matches?)
-A short man in a red tie told Jericho he saw someone with the list. Jericho kissed his bald head and walked over and saw Braun Strowman reading The LIst. Jericho meekly asked Strowman if he would give him The List. Strowman said, "Say please." Jericho said, "Please." Braun told Jericho he doesn't see Sami Zayn's name on the list. He gave him The List and walked away. Jericho said it's on page four. After Braun left, he said he was putting Braun on The List because he touched his personal property.
-Cole said since Jericho has The List back, the Triple Threat match is on tonight.
-A pretaped promo aired with Roman Reigns. The crowd booed the sight of him on the big screen. He said he has been in the Cell before, Rusev hasn't, so Rusev doesn't know what it's like to be in the HIAC much less win inside HIAC, "but I do."
(4) THE SHINING STARS (w/Titus O'Neal) vs. R-TRUTH & GOLDUST (w/Mark Henry)
Cole noted that Titus held a press conference on Facebook last week attended by only one reporter – T0m Phillips. Truth got a hot-tag a few minutes in and went on a flurry against Primo. Titus pulled the top rope down so Truth fell to the floor after charging toward the top rope. Henry walked over and said, "Somebody's gonna get his ass kicked." Titus accidentally knocked Epico off balance on the top rope. Henry threw Titus into the ringpost while Goldust and Truth finished Epico with their finisher.
WINNERS: Goldust & R-Truth in 4:00. [c]
-Mick Foley stood in the ring looking very serious. He talked about Hell in a Cell and invited Charlotte and Sasha out. They each made full ring entrances. He said HIAC isn't too barbaric for women and this is a new era in WWE where women can accomplish anything. He said once they sign the contract in his hands, there is no turning back. "This match, and everything that comes along with it, will happen – right here in Minneapolis." A small courtesy cheer. Sasha said she's never been more ready. Charlotte said the title will come back to where it belongs. She asked for the contract. Mick paused. Charlotte said, "Earth to Mick, hand me the contract!" Foley said he hears her, but it's time they both hear him for a minute. He said he doesn't think they know what they're getting themselves into. Sasha said she is a student of the game and has studied every HIAC match on WWE Network. She said she knows what she is getting herself into. Foley said, "With all due respect, Sasha, you have no idea what's in store for you." He explained that it's not just steel and the sum of its parts. "It's a living breathing entity and it will haunt your days and keep you awake at night." He said it will make them cry like a child because the demonic structure is another opponent. Charlotte told Foley and Sasha to listen to her. She said she has conquered everything she has ever faced. She said Sasha will learn to respect her queen.
[HOUR THREE]
Sasha said there is no queen in WWE, but there is a boss. She said Charlotte may have been the first, but she will go down as the greatest Women's Champion of all time. Charlotte laughed and then mocked Sasha for how often she's been injured this year. She said she can't count how many times, then she counts 1-2-3 times. They said they're not scared of each other and the HIAC structure. Foley said they should be scared. Foley said he walked in a man and walked out a shell of himself. He said he walks the way he walks because of the HIAC and it hurts. He said there's no weight he can lose or exercise he can do because his hip socket is gone. He suffers because of what that structure did to him.
Foley started to lose it a little and his voice cracked as he talked about meeting Charlotte back in 1991. He said he and her dad have a lot of history, and the only thing they can agree on is their belief in her. Foley turned to Sasha and said her children took a photo that Eddie Guerrero signed to them and gave it to her because of how much it would mean to her, "and now that photo has a place in your home." Foley said he used to be a jaded cynical fan and the Women's Division has reminded him of what he loves about WWE. He said before they sign those contracts, they need to look him in his eyes and assure him they understand what is at stake and at risk. Charlotte smiled and signed the contract. "See ya' in Boston," Charlotte said with a Boston accent. Sasha then signed it. Sasha fired back, "And I'll see you in hell."
(Keller's Analysis: Not perfect, but very good. Charlotte is tremendous as the arrogant, entitled heel who makes you believe she sees the belt as belonging to her and merely borrowed by anyone else. Foley was the right person to sell the concept of the HIAC and he did so with force and emotion here.)
-Cole hyped Brock Lesnar coming up later. Graves hyped Rich Swann vs. Brian Kendrick up next. [c]
-T.J. Perkins joined the announcers on commentary. Cole then threw to a video package on Brian Kendrick's first run in WWE. The announcers talked about how he's always been a bit different.
(5) BRIAN KENDRICK vs. RICH SWANN
Perkins talked about his history with Kendrick and how now he's a different person than the person he knew way back. They cut to an early break. [c]
In the end, Kendrick went for the Captain's Hook, but Swan leverage pinned him as a counter for the win. Cole said this doesn't bode well for Kendrick headed into HIAC on Sunday.
WINNER: Swann in 9:00.
-Backstage Phillips interviewed Owens. He asked given what happened with The List, how it will all play out tonight. Owens said he and Jericho are on the same page, and they will hurt Seth tonight and he will hobble into the HIAC on Sunday and he'll easily retain his title against him. Owens said when he saw the first HIAC match, he always wanted to be a part of it. He said as daunting as it is, it's also exciting. Owens said there won't be any kids talking about how cool HIAC is after Sunday or young kids dreaming of being in HIAC some day after they see what he does to dismantle the Architect piece by piece on Sunday. He said he will put Seth through a kind of hell people will be talking about 20 years from now. He said in case people haven't noticed, it doesn't matter what people say or think about him. He said the WWE Universal Title is all that matters and there is nothing he won't do to keep it. He said he and Seth are going to hell together and he's the only one coming back. [c]
-Braun Strowman walked out. A clip aired of last week when Strowman demanded better competition, only to be answered by Sami Zayn.
(6) BRAUN STROWMAN vs. SAMI ZAYN
Graves said he admires Sami's guts, but this decision is probably not the best for his career longevity. Sami stared at Braun. Braun stared back, then demanded the mic. He said, "Foley, maybe you didn't hear me. I said I want competition and right now I don't see any real competition." He turned to look toward the stage. Sami hit him from behind. Strowman no-sold it and turned around. Sami slapped him. Sami then bailed out to ringside and made Strowman chase him. Strowman chased him. Cole made note of Strowman's speed. Sami re-entered the ring, then dropkicked Strowman off the ring apron. Then he slingshot himself toward Strowman, but Strowman caught him and threw him hard into the ringside barrier. Sami gasped for breath. Strowman then walked to the back. The match never officially began. Graves said Strowman has made his point crystal clear. Sami re-entered the ring and called Strowman back to the ring. Strowman looked back at him, then returned to the back anyway.
WINNER: No match.
-They went back to the announcers who plugged HIAC again. Byron plugged the first month free if you sign up now and you get both HIAC and Survivor Series.
-They cut to the back where Perkins was unwrapping tape from his wrists which apparently he applied so he could do color commentary. Kendrick walked in and played nice. Perkins said he can't make everything right. Kendrick said the clock is ticking for him. He said he needs the win because he needs to feed his family. He said they gave him Perkins a place to stay and food when he needed it, and now he needs it more than him. He said Perkins is young and can rebound.Perkins told him to just try his best. Kendrick cried and said he needs him to "let me win." Perkins walked away. [c]
-Brock Lesnar and Paul Heyman walked out to the ring. Heyman said Lesnar has authorized him to address this guy, this dad, this Super Hero who was Brock Lesnar before there was a Brock Lesnar. Heyman stressed Goldberg is a "guy," and I remember decades ago Heyman telling me how much he disliked and disagreed with Tony Schiavone ever referring to wrestlers as just "guys" on WCW TV because it diminished them. I'm not surprised to see him present that term in a negative way. Heyman said the "Goldberg" chants are really starting to piss Lesnar off. He paused. No "Goldberg" chant started. Heyman continued. He said when the video game fantasy meets reality, all of the Goldberg chants won't put him back together again after he is beaten, victimized, and conquered by his client. Fans cheered. Uh oh. This could be a hometown reaction for Brock more than an anti-Goldberg sentiment that will carry over. The crowd still didn't cooperate as Heyman tried to get them to chant Goldberg. He looked at the crowd and they chanted "Suplex City." Brock broke into a smile. Cole said, "This is Brock's hometown, Minneapolis." Heyman and Lesnar waited it out. A "Goldberg" chant entered the mix.
Heyman told the fans who are chanting the name of Goldberg to please refrain from doing so before his client takes matters into his own freaking hands with them. That started to work, finally. Well, for a few seconds, but the crowd couldn't get it together and chant "Goldberg." They were ruining everything. A "Suplex City" chant broke out again. Lesnar and Heyman had a little chat off-mic. Another "Suplex City/Goldberg" battle-chant broke out. Heyman said, "Brock Lesnar comes home, and half of this audience chants for Goldberg. Bill Goldberg, this is all your fault." A lesser man would have made some anti-Vikings comment at this point to try to "cheap heat" his way into getting the reaction he wanted. A "Goldberg sucks!" chant broke out. Lesnar couldn't hold back his smile and laughter. Lesnar's music played and Heyman threw the mic into the air and they left.
(Keller's Analysis: Well, that didn't go as planned, but it should have been predictable. That was a big letdown. I think fans will feel especially disappointed Lesnar didn't actually say anything loud enough to hear.)
-Jericho assured Owens backstage they are good friends and he would never put him on The List. Owens smiled. Jericho said, "No matter what happens tonight in the match, we're still going to be best friends." Owens looked quizzically at him.
-Seth Rollins made his ring entrance. [c]
-Saxton excitedly said next week is the Halloween edition of Raw. They played zany Halloween music and showed silly graphics. Then they plugged that Goldberg will be on Raw next week.
[OVERRUN]
(7) SETH ROLLINS vs. CHRIS JERICHO vs. KEVIN OWENS
Owens rolled out of the ring. Jericho then rolled out of the ring to avoid Seth. They chatted at ringside and devised a plan. They entered the ring from opposite sides. Cole said it's pretty obvious it's two-on-one. Seth slid out of the ring and told them to go at it. Seth threw Owens out of the ring and then charged at Jericho. Owens yanked Seth off the ring apron and threw him into the ringside barrier. Seth reverse whipped him at ringside. Seth set up a Pedigree a couple minutes later, but Jericho returned to the ring and quickly attempted a Walls of Jericho. Seth powered out. Jericho and Owens were finally both fresh at the same time and double-teamed Seth. When they set up a double superplex on Seth, Seth countered with a powerbomb of both into a leverage double pin.
WINNER: Seth Rollins in 10:00.
-Owens and Jericho double-teamed Seth afterward and beat him up at ringside until a bunch of security guys came out. Then Seth broke free and went after the heels again. However, Owens got the advantage and powerbombed Seth against the edge of the ring apron. Seth sold being hurt as the announcers said that will make a difference on Sunday at Hell in a Cell.
---
JOIN ME LIVE IMMEDIATELY AFTER RAW CONCLUDES FOR OUR CALL-IN SHOW WITH GUEST COHOST PAT MCNEILL… Call 515-605-9345 to participate. 
UP NEXT – PWTorch Livecast Monday (10-24-16): Raw Post-Show with Wade Keller taking calls right after show