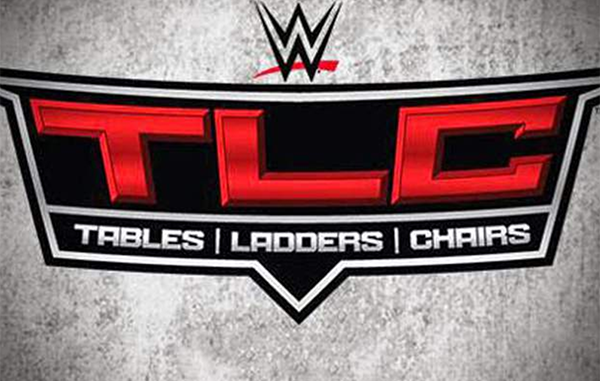 ---
SPOTLIGHTED PODCAST ALERT (YOUR ARTICLE BEGINS A FEW INCHES DOWN)...
---
Wake the pets and call the neighbors, it's time for our exclusive WWE Network/pseudo pay-per-view projections!
DISCLAIMER: Projections are based on what the columnist would do if he were booking this event, instead of Paul "NXT" Levesque, Runjin Singh, Ryan Ward, Steven Guerrieri and WWE Chairman Vincent Kennedy Trump McMahon. Projections are not predictions, because this is the column where everything's made up and the points don't matter. This preview has been sealed in a mayonnaise jar on Funk & Wagnall's porch since noon today. Some of our departing contestants will receive a year's supply of Hercules Hooks, the fastest way to hang just about anything. Just push, set and hang. Pat McNeill's wardrobe provided by After Six, Incorporated. This is only an exhibition. This is not a competition. Please, please, no wagering. This lineup is based on the best available information as of this writing. These predictions are based on what the columnist would do if he had creative control over WWE, except for the part where he moves WWE headquarters from Connecticut to the office park two miles from his house.
Before we preview tonight's show, let's get to this month's edition of the Wrestling History Lesson, because that's why many of you clicked here in the first place. Twenty years ago, on December 8, 1996, the World Wrestling Federation presented "WWF Superstars" (pretaped) from Daytona Beach, Florida. On that show, we saw Greenwich blueblood Hunter Hearst Helmsley defend the WWF Intercontinental Title against former WWF Tag Team Champion Bart Gunn. Jim Ross and Jim Cornette had the call.
What was happening in World Wrestling Entertainment fifteen years ago? I'm glad you asked! On December 2, 2001 the World Wrestling Federation aired an episode of "Sunday Night Heat" (pretaped) from Wichita, Kansas. In the opening match, we see Spike Dudley against the late Andrew "Test" Martin. No, really. Michael Cole & Taz had the call. (Good luck finding this on WWE Network. Or…anywhere else.)
Did you catch the opening match on WWE Main Event last week? Watch it now (sort of). It's Sin Cara locking up with Bo Dallas. Tom Phillips & Byron Saxton have the call.
Mauro Ranallo, John Bradshaw Layfield, & David Otunga will be announcing the show. Renee Young, Booker T, Lita & Jerry Lawler will be doing the pre-show while Tom Phillips will be in the social media lounge, thanking his lucky stars that Kevin Owens and Chris Jericho are in Mexico. On with the program!
We need something else for the WWE's pregame Kickoff show. And no, I don't mean an appearance by New York disc jockey Peter Rosenberg. I'll go with a match from the house show loop, with The Hype Bros, Jack Swagger & Apollo Crews defeating The Vaudevillians & The Ascension in an eight-man tag.
We'll also need a seventh match for the main show. My money is on Kane destroying Curt Hawkins.
Kalisto vs. Baron Corbin (Chairs Match): These two gentlemen like to hit each other with chairs, so it's a good thing WWE is having a pay-per-view which allows that sort of action. Still not sure why Kalisto can't be on 205 Live with the other cruiserweights. Projection? For some reason, my guess is this feud is supposed to get Kalisto over. Corbin takes a big swing at Kalisto with the chair, the chair bounces off the ropes and into Corbin's face, and Kalisto is your victor.
Nikki Bella vs. Carmella Van Dale (No Disqualification Match): There's a pretty good video on WWE.com of Carmella sporting a nasty contusion after her beating by Nikki Bella on Smackdown. I know the goal isn't to have wrestlers get injured, but when someone is hurt, you might as well use the injury to get over the danger inherent in the business. Projection? It's a no-DQ match, right? Nikki takes the advantage, but gets attacked by the person who actually attacked her at Survivor Series, Natalya Neidhart Kidd, who sets the ex-champ up for Carmella to get the submission with the Code of Silence. Next month, you can do the match again, except with Natalya and Brie Bella in the respective corners.
Mike "The Miz" Mizanin (w/ Maryse Mizanin) vs. Dolph Ziggler (w/ Vintage 1980's Gear) – WWE Intercontinental Title – Ladder Match: Yes, again. Some more. This is supposed to be Ziggler's final chance at the I/C title. Which is good, because WWE is running out of ways for The Miz to cheat the Showoff out of major matches. Projection? Ziggler tweaks his ankle early in the match, and it gets worse. In the end, Ziggler has the match won, but is physically unable to climb the ladder and retrieve the championship title. The Miz keeps the belt. Expect lots and lots of gloating.
Heath Slater & Rhyno vs. Bray Wyatt & Randall K. Orton (WWE Smackdown Tag Team Titles): Slater & Rhyno have spent three months as the underdog tag team champions on Smackdown. Once again, the odds are against them this evening. Projection? Same finish as the Survivor Series elimination match, except this time Luke Harper takes the gore intended for Bray Wyatt. Orton hits the RKO on Slater, and we have new champions. Some talented booker can come up with Slater & Rhyno's half-baked ideas to gain revenge on the Wyatts in the coming weeks.
Becky Lynch vs. Alexa Bliss (WWE Smackdown Women's Title – Tables Match):In case you missed Smackdown, we've established that the Raw wrestlers (including Bayley and Sasha) are the heels in this matchup. I don't know if this is a good long-term decision, but it makes the match easier to put together. Projection? Becky knocks Miss Bliss through a table. Yes, Alexa is an evil character, but she feels more like a secondary evil character than a Big Bad. Lynch needs a more experienced opponent for her next feud. Right now, that looks like a job for Mickie James.
A.J. Styles vs. Dean Ambrose (WWE World Heavyweight Title – TLC Match): Do you need any more proof that wins and losses don't matter in WWE? James Ellsworth has defeated AJ Styles three times, the last time being in a ladder match, yet Dean Ambrose is the one with the title shot tonight in Dallas. That's not how the "sports" portion of "sports entertainment" is supposed to work, people. Projection? I was worried WWE hadn't set up any new opponents for Styles after this feud ends. Then I realized WWE doesn't care about that, because John Cena will be back for the Rumble. Both wrestlers fight to the top of the ladder, both wrestlers grab the belt, both wrestlers try to pull the belt away from each other, both wrestlers fall off the ladder, but Styles is the one holding the belt after they hit the mat. The Phenomenal One, um, hangs on to the WWE Title.
Aftermath: Kevin Owens defends against Roman Reigns at Roadblock, and Seth Rollins meets up with Chris Jericho. Plus AJ Styles vs. John Cena at Royal Rumble. We'll see you there.
Pat McNeill of Greenville, South Carolina has been a PWTorch Columnist since 2001. He likes the Seattle Seahawks to beat the Carolina Panthers in Sunday night's NFL game. You know, if gambling were legal.