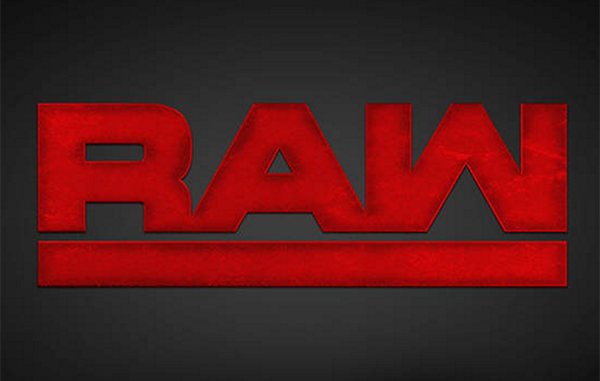 ---
SPOTLIGHTED PODCAST ALERT (YOUR ARTICLE BEGINS A FEW INCHES DOWN)...
---
KELLER'S WWE RAW REPORT
DECEMBER 26, 2016
CHICAGO, ILL. AT ALLSTATE ARENA
AIRED LIVE ON USA NETWORK
Announcers: Michael Cole, Byron Saxton, and Corey Graves
[HOUR ONE]
-They opened with a video package on Braun Strowman last week attacking Seth Rollins and Roman Reigns in the main event tag match.
-The Raw opening montage aired.
-Stephanie McMahon walked out, strutting and dancing and soaking up her intro music. They cut to the announcing trio on camera on the stage with their backs to the crowd and the ring. They wondered if Sami Zayn still wants a piece of Braun Strowman. Graves said he hopes Zayn is still in the building so Braun can get a piece of him. Stephanie issued a syrupy, pandering Happy Holidays greeting. The crowd pelted her with a "C.M. Punk" chant. She was ready. "So if you guys could keep that up for about 2 minutes and 15 seconds, you'd last one second longer than Punk did." The crowd ooohhhed that zinger. She reveled in that for a few seconds and the crowd chants didn't restart.
(Keller's Analysis: If Punk needed any extra incentive for his next MMA fight, that provided it. I suspect he'll deny it stung, though.)
She was interrupted by Seth Rollins' music. He strode to the ring with a smile on his face. Cole said he was "part of the Strowman destruction" last week on Raw. Seth said he hoped her holiday time with the family was good. She said she burnt the roast a little bit. Seth asked if she got Triple H his new leather jacket and "his NXT jammies." He asked if she gave him what he needs. "Did you give him his manhood back?" he asked. He said he doesn't know what she has in her purse – his snowballs or the whole yule log – but she has to give it back to him. "Please, you're going to ruin the man's legacy." She said when Seth goes low, she goes high. She said Triple H is the COO of WWE. Seth said he used to be one of the baddest dudes walking around, but he's been calling him out left and right. He said he'll be remembered as the biggest coward of all time because he's hiding in an office wearing suit and tie.
Steph said she isn't her husband's keeper, but he is more of a champion than he will ever be. Seth said he came to Chicago for a fight and he has some business to tend to because Strowman stuck his nose in his business. He asked for a match against Strowman. Stephanie wrinkled her nose as if to indicate Seth's challenge was "just adorable." Out walked Roman Reigns to chorus of boos.
Cole said, "That's not Braun Strowman. That's the big dog!" Steph asked if he came out there to take on Braun Strowman, too, after what he did last week. Reigns said Strowman made a big mistake last week. The crowd erupted in boos. Roman paused and smiled a bit. He repeated himself and said he deserves a big fight after what he did last week. Seth said if he wants Strowman, he has to get behind him in line because he asked first. Roman asked him to step aside. A new "C.M. Punk" chant broke out. Reigns said he'll skip Seth's line and find Braun and teach him a lesson. Seth said maybe they can teach Strowman a lesson the way they used to teach people lessons.
Roman said the people seem to like that – they did pop – and he said maybe they go find him and drag him to the ring, load him up Shield style, and powerbomb him through the table. Seth said he likes to hear that. Steph crinkled her nose and began to climax. She yelled, "Yeah, yeah, let's do it! Yeah!" She stuck her fist out. Seth and Roman shot her a look that it wasn't cool. Steph said Smackdown Live takes place in the same building tomorrow night. She said a certain Lunatic Fringe might be in the area. She asked, "Should we get the gang back together? Should we reunite The Shield?" The fans chanted "Yes! Yes!" She held up the mic and the fans cheered. "Well, that's too bad because it ain't gonna happen," she said. "You're too easy, really." She said if Seth is looking for a fight, he's got it tonight against a man who annihilates everything his path, Braun Strowman. She turned to Roman and said since he wants to defend his U.S. Title so badly, he'll do so against an opponent of her choosing.
She pivoted to announcing a WWE Raw Tag Team Championship rematch. Out came New Day to a nice pop 15 minutes into the show. They poured Booty Os from a scooper on top of open mouths of fans at ringside.
(Keller's Analysis: I know it's what WWE TV is these days, but the back and forth exchanges with Seth and Steph – while setting the stage and forwarding storylines – feels so contrived and scripted. Nobody talks like that, just taking turns with extended monologues with one wordy unnatural zinger and comeback after another… Of all weeks to decide to put a mic in Roman's hands on live TV, they choose tonight in Chicago?… I'll judge at the end of the show, but Seth vs. Braun feels like a pretty big match to give away on less than three hour's notice…) [c]
(1) CESARO & SHEAMUS vs. THE NEW DAY (Xavier Woods & Kofi Kingston) – WWE Raw Tag Team Title match
New Day controlled early against Cesaro. They cut to an early break about two minutes in. [c]
Back from the break, Sheamus was in control against Xavier Woods. Cesaro tagged in and hit a flying knee for a two count at 7:00. When I say he "hit," I mean he hit Sheamus flush and mostly missed Xavier. Graves noticed that even though there was some contact between Cesaro and Sheamus, Sheamus brushed it off. He said that was progress. Xavier landed a DDT at ringside. Sheamus cleverly threw Cesaro back into the ring near his corner and then tagged him. Xavier also tagged in Kofi Kingston, who went at Sheamus. Kofi launched himself with a flip dive onto Cesaro at ringside. Kofi hit an SOS on Sheamus, although it was a mess and took two or three jumbled tries before they were on the same page. Cesaro broke up a pin attempt after an Xavier flying elbow off the top rope. Cesaro came back with a Cesaro Swing on Xavier. Big E distracted the ref, which Byron called "classic New Day." Really? Cheating by babyfaces is now classified by the babyface color analyst as "classic"? Kofi then interfered with a Trouble in Paradise, but Cesaro blocked it. Cesaro catapulted Kofi onto the second rope. Cesaro caught Kofi as he dove at him. He tried to lift him, but he slipped. Cesaro regained his balance and threw him onto Big E at ringside. Xavier schoolboyed Cesaro for a two count. Sheamus blind-tagged himself in and then surprised Xavier with a Brogue Kick for the win.
WINNERS: Sheamus & Cesaro in 11:00 to retain the WWE Raw Tag Team Titles.
(Keller's Analysis: Except for three pretty badly botched spots, good match. But that's a big qualification.)
-The announcers plugged Strowman vs. Seth, plus a special look at Brock Lesnar.
-A commercial hyped the return of John Cena to Smackdown tomorrow night. [c]
-Graves acknowledged Oahana Bam's "Blow Your Mind" is the official theme of the Royal Rumble. They went to the announcers on camera who threw to a video package on Lesnar. Then they announced Goldberg returns to Raw next week.
-Backstage Strowman walked past a couple schmucks in suits and they cartoonishly ran away like they were in an SNL skit playing for slapstick laughter. Ugh. Jimmy Hart would have told them to bring it down a notch. Chris Jericho and Kevin Owens smiled when they saw Storowman. Owens said he is the man they were looking for. We got some "Deck the Halls" puns. Strowman asked what they wanted. Owens said when he beats Reigns at the Rumble, he should be next in line for a chance at that title. Strowman told him to be careful what he wishes for. He said he ought to set his sights on Rollins and Reigns first. Jericho said Seth and Roman been bragging they're going to cut him down like a pig nut hickory tree. Owens: "That's very specific." Jericho said they described his punches as being "like getting hit with a pillow by a child." Owens said Seth said he should take up Crossfit. Jericho said Seth said there are rumors that he's a bit of a one-hit wonder and all hype. "His words, not mine," Jericho assured him. Strowman began huffing and puffing angrily. He said Seth said the reason he didn't beat Sami at Roadblock is because you're a stupid idiot. "Those are just rumors," he said. Strowman then said, "Rumors are crap, and so are you!" Owens agreed and said nobody's got time for rumors. Strowman walked away.
-Elsewhere backstage, Goldust and R-Truth chatted about who the greatest Scrooge was. Bayley entered wearing her t-shirt, "Huggers Gonna Hug." She asked for a holiday hug. She presented Goldust with a Bayley Bear wearing Dusty Rhodes polka-dots. She said she wouldn't be where she is today without his dad, "The American Dream" Dusty Rhodes. Fans applauded and then chanted "Dusty!" Goldust hugged her. Truth asked if he liked the red face-paint he got him for Christmas. Goldust said, "Come on, I'm Goldust." In walked Karl Anderson and Luke Gallows. They called Golden Truth "a couple of nerds." Anderson yanked away the bear and tore him apart, then ran away. Truth said, "That wasn't cool." Goldust looked sad at the headless bear and appeared to be on the verge of weeping. [c]
-They went back to the announcers on camera. They discussed the ending of the Charlotte vs. Sasha Banks "Iron Man" match at Roadblock. They threw to the Nia Jax-Sasha angle last week on Raw. Then they showed a Tweet from Banks saying, "You knocked me down, but you will never knock me out."
(Keller's Analysis: That's better than posting a picture of them smiling together afterward, talking about what a great angle they produced, which seemed to be the usual for some of the female NXT vets.)
(2) NIA JAX vs. SCARLETT
As Jax came out, Scarlett was interviewed at ringside. She said she's excited to debut on Raw, and nothing would make this night better than if the woman who inspired her to get into WWE – Sasha – was there. Jax dominated her and scored a pin. Jax then told her, "Next time, choose a better role model." Then she leg dropped her.
WINNER: Jax in 1:00.
(Keller's Analysis: Jax seemed more convincingly menacing and mean this week.)
-They showed Bayley walking backstage smiling.
(Keller's Analysis: There's something about Bayley's act that's different now, in a bad way. She carries herself like she belongs, which of course she does, but the charm of her act in NXT was that she always had a determination to prove she belonged, but the sense of being an insecure underdog who wasn't sure if she belonged made her endearing. The overt merchandise product placement also seems a little off-putting or heavy-handed.) [c]
-Backstage Charlotte concluded a conversation with Stephanie and thanked her. They shook hands and Charlotte walked away. Owens and Jericho walked in. Owens told Stephanie they wanted to make an official complaint against Mick Foley for putting Jericho in a shark cage. They went into Sports Entertainment banter mixing up arachnophobia and acrophobia. Jericho wondered if Foley will put spiders in the cage as he is hung 100 feet above the ring. He said he'll brake into hives. Owens asked Steph if she'd do anything about this. Jericho asked her if she'd give Reigns a match against somebody for the U.S. Title tonight. He asked to be considered. Steph said if there is anything she despises, it's an authority figure who abuses their power for personal reasons. Steph announced that Owens would face Reigns in the main event tonight. Owens was happy and consoled Jericho for not getting the U.S. Title shot. Owens said tonight they'd make history by becoming U.S. Champion in addition to Universal Champion tonight.
[HOUR TWO]
-Bayley walked to the ring to her music. Saxton said she proved she is worthy of a title shot against Charlotte. She tried to pause as a "Bayley" chant started, then put her hand on her heart and said, "I love Chicago, Holy Moly." She said she hopes Santa gave them what they wanted. She said she pinned Charlotte three times in a row, making her the new number one contender. She said it'd be pretty sweet to replace that replica championship with – at which point Charlotte interrupted. Not a second too soon.
Charlotte walked out in her robe with the Raw Women's Title around her waist. Charlotte took exception with Bayley saying she beat her last week. Bayley said the referee counted three, and that means you've won. Charlotte mocked her and said, "You're such a child." They replayed the backslide and it showed Charlotte's left shoulder was up at the count of three. Charlotte said if that happened to Bayley, she'd have to deal with the loss and move on with her life. She said she, on the other hand, was born and raised in the business. Cue the "woos!" She said her dad told her to always have a good lawyer on hand. She said her lawyers and WWE lawyers have expunged Bayley's win from the record books. "That means it never happened," she said.
Charlotte walked up the steps and said that Bayley is so average, she just can't relate to her. She said she didn't grow up clipping coupons and waiting in lines, she was born with a silver spoon. "I know how the system works and I made it work for me." Charlotte said she humored her in NXT as she talked about her dreams, but she was snickering inside. Charlotte said she'd give her a second chance at her title. Bayley smiled and said she'd like to pick up where they left off last week. Charlotte took off her robe. She said in the settlement, she was guaranteed a referee who would call it down the line. Out came Dana Brooke. Saxton called it absurd nonsense. Graves said it works out well for all involved.
-As Dana walked out, the announcers plugged Seth vs. Braun and Roman vs. Owens.
-A commercial aired for Shinsuke Nakamura vs. Samoa Joe headlining a "special extended edition of NXT" from Osaka, Japan featuring the matches everyone is talking about. [c]
(3) CHARLOTTE vs. BAYLEY – Non-Title (re)match
Graves said if Bayley is as good as she claims, she should have no trouble winning no matter who the referee is. When Dana yanked Bayley out of the corner when she didn't break on a five count while stomping away at Charlotte, Bayley gave Dana a Bayley-to-Belly. Charlotte then attacked Bayley. A replacement ref came out. Cole said "an actual official" was now in charge. Graves said Charlotte should wrestle under protest.
(Keller's Analysis: Okay, either Dana was the official referee and Bayley should be disqualified for attacking her, or Dana wasn't the official referee and the match should have never started with her in charge. The announcers – and WWE in general – came off really bad the way this played out. The announcers shrugged it off.)
When Bayley covered Charlotte a couple minutes later, Dana yanked the replacement ref out of the ring mid-count. Bayley chased her and cornered her. Charlotte then pinned Bayley with her legs on the ropes for added leverage as Dana fast-counted.
WINNER: Charlotte in 4:00.
(Keller's Analysis: That was a farce, not just in a storyline way, but in the whole way it played out where the story they wanted to tell plowed through any logic cones in the road. Frustrating to see this type of amateur hour booking.)
-Backstage Stephanie yelled at Braun for roughing up a backstage worker. Strowman said the man didn't answer him fast enough when he demanded to know where Sami Zayn went. Steph said he should be focused on Seth. Strowman said he is multi-tasking. That was pretty funny, actually. Steph guaranteed him that he can face Sami next week on Raw. Strowman demanded a Last Man Standing match. Steph said okay, but she had a demand in return. She told him to take out his anger on Seth as if he's Sami. Braun chuckled and walked away. Steph exhaled with self-satisfaction at how she handled that.
-They went to the announcers on camera again. They talked about Neville's "change in attitude."
(4) NEVILLE vs. T.J. PERKINS
Austin Aries replaced Saxton on commentary for this match. No handshake at the start. The fans chanted "Austin Aries." He said he loves Chicago too, but back to the match. Fans booed Perkins. In the end, Perkins went for his signature knee-bar, but Neville reversed him into a leverage pin with a handful of tights.
WINNER: Neville in 5:00.
(Keller's Analysis: I'd have given Neville a clean win here. Is Perkins really worth protecting from a clean loss here? I suppose if Neville wins clean, there's a chance he'll get even more cheers, but I'd rather make Neville strong here and risk that.)
-In a post-match interview, Neville said everyone wants to talk to him now that he's beating people up. He said Americans usually only want to talk about him when insulting his accent or saying his personality is too bland for television or his face isn't appropriate for Monday Night Raw. Actually, that sounds like what Vince McMahon and Kevin Dunn was probably saying. He said their arrogance has prevented them from appreciating him. He said tomorrow they are going to have no choice but to appreciate him because he is going to beat Rich Swann. "You are looking at the true King of the Cruiserweights." He strode off stage.
-The announcers threw to the brawl that ended the "sensitivity class" skit that aired last week on Raw. They showed Enzo in a wheelchair backstage. [c]
-A commercial aired for Smackdown's Triple Threat title match tomorrow night.
-Cole then hyped Alexa Bliss vs. Becky Lynch. Saxton hyped a four-corners elimination match for the Smackdown Tag Team Titles. Graves hyped the World Title match. Cole then called Raw the "A-show" as they went to Enzo being wheeled onto the stage by Big Cass. A clip aired of Enzo's black and blue left hip area in the trainer's room after last week's beating.
Enzo introduced himself to the Chicago crowd. He said sensitivity class isn't his speed. He said he's already certified from "Certified G Universi-T." Cass entered the ring. He told Rusev if he likes to trap people in rooms and beat them up, try that on him because he doesn't have what it takes to do that to him. He said if he tried, he'd slap the taste right out of his mouth. He said if he has a problem with Enzo, he has a problem with him. "And my friend, you do not want to have a problem with me," he said. "If you've got a problem, why don't you come out here tough guy and do something about it."
Rusev and Lana did come out. Graves said Cass is always having to clean up Enzo's messes. Jinder Mahal then walked out with a snarl on his face. The heel trio walked to the ring. Jinder slapped Enzo at ringside. Enzo popped out of the wheel chair and yanked Jinder off the ring apron. Rusev went after Cass, but Cass fought back and dropped Rusev. No pop. Maybe it matters that Rusev and Lana are so nice and personable on "Total Divas" and Enzo hasn't been the most sympathetic character during this angle. Cass launched Enzo off the ringside steps onto Jinder in the wheelchair at ringside. Cass the gave Rusev a big boot, knocking him off the ring apron. Cass yelled and got really intense, pounding his chest. [c]
(5) THE SHINING STARS vs. BO DALLAS & DARREN YOUNG (w/Bob Backlund)
A minute into the match that no one wanted to see, Braun came out with a Christmas tree. Braun attacked the Shining Stars, then Young. Epico hit Strowman from behind with a chair. Strowman no-sold it and then went to ringside and attacked the others with the top of the ringside stairs. The crowd chanted "Thank you, Strowman."
WINNERS: No contest in 2:00.
(Keller's Analysis: For anyone trying to make the argument that Vince McMahon is out of tough, this is Exhibit A and last week's Strowman interruption is Exhibit B. Having him end a match no one wanted to see and destroy everyone, in pro wrestling in 2016, is a babyface move if there ever was one. If I'm Seth Rollins, I'm pissed off at this awful booking.) [c]
[HOUR THREE]
(6) SETH ROLLINS vs. BRAUN STROWMAN
At the bell, Strowman charged at Seth and shoved him and then biel threw him across the ring. Someone tell Cole that announcers tell stories in WWE, they don't call moves by their formal names. Strowman continued to overpower Seth. He set him up for his forearm and then clubbed him across his chest. A "Let's Go Rollins!" chant broke out. Seth avoided a charge into the corner. Strowman went shoulder-first into the ringpost. Seth springboard kneed him to the side of his face. Cole marveled that Strowman was still on his feet. Seth did it again, and Strowman stayed on his feet. Seth dove a third time, but Strowman caught him (sort of) and rammed him into the corner. Seth then gave Strowman a boot as his charged at him. Seth gave Braun a blockbuster off the top rope. Cole said Seth was putting on a "courageous effort." Seth set up a Pedigree, but Braun backdropped him over the top rope to the floor. Braun charged at Seth with a running clothesline at ringside. Cole said it was like being run over by a truck. Sami Zayn's music played. Braun waited for Strowman. Sami appeared behind him and leaped at him with a forearm. A "Sami" chant broke out.
WINNER: Strowman via DQ in 3:30.
-Sami left through the crowd and Braun chased after him. Cole plugged that they fight next week in a Last Man Standing match on Raw. Jericho entered and gave Seth a Code Breaker. He kneeled and stared at Seth, then grabbed him by his hair. Two refs peeled him off of Seth. Jericho gave Seth a Code Breaker again. Cole said, "Seth is hurt bad." Cole then wondered what Sami was thinking.
(Keller's Analysis: Good segment with the right finish. You can't give away an actual finish between Seth and Strowman yet. The match was a conduit to further the respective feuds of both Seth and Strowman without hurting either of them.) 
-In a backstage interview, Owens said he tuned out Charly Caruso's question. He said he's very happy about what just happened. Jericho joined him and said with Seth out of commission, Reigns is all alone so they'll own him and the U.S. Championship. Owens said they will be both Universal and U.S. champions. [c]
-Another preview video aired for Emmalina who promised it will be worth the wait.
(7) GOLDUST & R-TRUTH vs. KARL ANDERSON & LUKE GALLOWS
Gallows & Anderson stood in the ring as their music was playing. They replayed the angle earlier with the poor Bayley Bear getting its head torn off. In the end, Anderson rolled up Goldust from behind after Goldust fended off Gallows. In a tribute to Dusty, Graves said Anderson & Gallows are headed to the pay window.
WINNERS: Gallows & Anderson in 4:00
-They showed Rich Swann backstage walking past Noam Dar chatting up Dana Brooke. [c]
-Another commercial hyped the return of John Cena on Smackdown last night. The announcers hyped Smackdown again.
(Keller's Analysis: This is the heaviest Raw has ever promoted a Smackdown. With the Detroit Lions vs. Dallas Cowboys Monday Night Football game opposing Raw tonight, there's a legit chance Smackdown beats Raw in the ratings, and if they can't do it this week, I don't see a better chance in the near future.)
(8) RICH SWANN vs. ARIYA DAIVARI
Aries again replaced Saxton on commentary for this match.
WINNER: Swann at 1:30.
-Caruso interviewed Swann on the stage afterward. He said Neville says he's the King of the Cruiserweights, but he's actually the Royal Sourpuss. He laughed dorkishly at his own lame insult. He said he's ready to fight him tomorrow night in a non-title match. Neville attacked Swann with a blindside. It was a pretty brutal beatdown. He gave him a Red Arrow back in the ring.
-Cole pushed Goldberg's return next week. [c]
-Caruso interviewed Ariya Daivari backstage. She asked what factor led to his defeat. Daivari blamed Jack Gallagher for "possible interference." Gallagher walked in and asked if he just called him a scoundrel. Gallagher said as a gentleman he'd like to offer him a chance to withdraw his slander. Daivari said no. He said now they must settle this in a traditional manner. He challenged him to a duel. Daivari asked if he's Alexander Hamilton. Gallagher said he's more like Aaron Burr. He whipped across his face him with his glove.
-They went to the announcers. Graves was laughing and said it might be his favorite thing that happened on Raw all year. They wondered what the duel would be tomorrow night on "205 Live."
-A video package aired on Goldberg.
-Kevin Owens made his ring entrance. [c]
(9) KEVIN OWENS vs. ROMAN REIGNS – U.S. Title match
Big boos for Reigns's ring entrance. At 3:00 Jericho came to ringside to his music. Owens attacked Reigns and DDT'd him for a two count. Then he hit a senton for another two count. They cut to a break. [c]
Reigns made a comeback. Owens took control thanks to an Owens super kick out of nowhere. Owens mocked Reigns setting up the spear and then hit a cannonball. He settled into a long chinlock. Near the end, another distraction by Jericho at ringside led to Owens hitting a Code Breaker for a convincing near fall. Seth ran out and attacked Jericho. He gave him a sloppy Pedigree at ringside. Owens gave Seth a superkick at ringside, then crotch-chopped him. Reigns then took Owens down in the ring with a spear, which got a pop. It was good for the three count.
WINNER: Reigns in 16:00.
(Keller's Analysis: Good lengthy main event, with the rather predictable sequence leading to the finish. Logical, but still predictable.)
-Seth helped Reigns to his feet. Cole said they're trying to put their differences behind them as they battle common enemies. Seth gave Owens a Pedigree for good measure. Reigns then gave Jericho a running spear at ringside. When Reigns played to the crowd, booed erupted. Seth celebrated inside the ring. Reigns's music played as the show ended.
---
Join Wade Keller & Pat McNeill LIVE right after Raw on the PWTorch Livecast HERE. Call 515-605-9345 to talk about tonight's happenings.
UP NEXT – PWTorch Livecast Monday just past 11 p.m. ET after Raw (12-26-16): Raw Post-Show with Wade Keller and Pat McNeill
---
FOLLOW ON TWITTER:
@thewadekeller
@pwtorch
@mmatorch
FOLLOW ON FACEBOOK:
https://www.facebook.com/pwtorch/
---
PWTorch editor Wade Keller launched Pro Wrestling Torch Newsletter in 1987 at the infancy of legitimate full time journalistic coverage of pro wrestling. His series of "Torch Talk" interviews, published in the PWTorch Newsletter, started in the late 1980s, were a ground-breaking in that it was the first time wrestlers talked in long-form Q&A formats on an ongoing basis about the inner-workings of professional wrestling. He was inducted into the National Wrestling Hall of Fame, received the "Jim Melby Award for Excellence in Writing on Pro Wrestling" Award in 2015, and is featured in the Dan Gable Museum in Waterloo, Iowa. He has been a regular contributor as a guest analyst on the Steve Austin Show podcast among others including The Ross Report and the Sam Roberts Show. He has been interviewed and quoted as a wrestling expert by dozens of media entities over the last three decades including major newspapers and national radio shows, such as NPR. You can hear him as host of the PWTorch Livecast every Monday, Tuesday, Wednesday, and Thursday, and also as a VIP member you can hear his daily Wade Keller Hotline and his cohosting of various VIP-exclusive audio shows. He continues to publish the 12 page mail-order PWTorch Newsletter every week, approaching issue no. 1,500 in 2017. He is also editor of www.MMATorch.com.