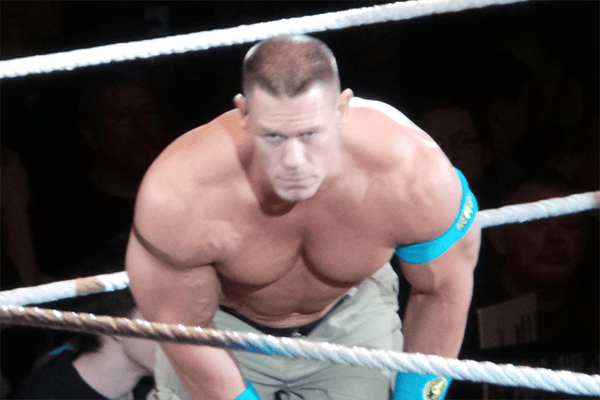 ---
SPOTLIGHTED PODCAST ALERT (YOUR ARTICLE BEGINS A FEW INCHES DOWN)...
---
WWE LIVE EVENT – SMACKDOWN BRAND
DECEMBER 26, 2016
NEW YORK CITY, N.Y. AT MADISON SQUARE GARDEN
REPORT BY ROMEO FROM NYC, PWTORCH CORRESPONDENT
Packed and lively house at MSG, they blocked off about five sections above the set in the upper bowl, which they usually do for shows here.
(1) Randy Orton & Bray Wyatt won Tag Team Turmoil for the WWE Smackdown Tag Titles. Rhyno & Heath Slater started against The Ascension. Loud "We want Rhyno" chants as Slater was ready to start the match. Poor Heath. The Ascension got eliminated after about 10 minutes from a gore by Rhyno. Out came the Usos to a mixed reaction. One of the Usos held the tights of Slater after a roll up for the three count. Breezango came out next. Fandango and Tyler both caught super kicks. An Uso splash eliminated Breeze quickly. Out came Bray & Randy to a big pop. The Usos met them with suicide dives. Loud RKO chants after the entrance. Sister Abigail eliminated the Usos after some decent back and forth. Out came Chad Gable & Jason Jordan to almost crickets. Randy ended it with a RKO on Gable. Probably a half hour of action.
(2) Alexa Bliss beat Becky Lynch to retain the WWE Smackdown Women's Title. Alexa wrestled in her new shirt. Alexa won with a bridge pin. Alexa put the beating on Becky afterwards, but Lynch recovered and held the Women's Title as her music played.
A Dolph Ziggler promo video aired. He declared that he'd win the IC Title later tonight in a steel cage versus The Miz. Nobody cared.
(3) Curt Hawkins & The Vaudevillians beat Apollo Crews & Jack Swagger & Mojo Rawley. The match was way too long and ended with Crews pinning Hawkins after a spin out powerbomb. After everyone left, Hawkins got on the mic and called us losers. He started stating facts about how he got screwed. He said he wouldn't leave until he got another match. James Ellsworth came out to a nice pop. James had a neck brace on.
(4) James Ellsworth pinned Curt Hawkins. The match ended in 10 seconds after an Ellsworth superkick.
(5) Dolph Ziggler beat The Miz in what turned out to be a non-title match in a cage. The steel cage was lowered at the start. Miz got on the mic and ran down NYC. He said his good friend LeBron called him and said he would never play for the Knicks. Miz talked up Cleveland while Ziggler tried really hard not to agree. Miz handed out a Miz participation award to Dolph and NYC. He said his lawyers drew up a contract that said the IC Title was not on the line. During the match there were "Let's go Ziggler / Let's go Miz" chants. There were also random Hardy chants. This was the loudest the crowd was so far tonight. Solid match that ended with Maryse accidentally slamming the steel cage door into Miz's face, followed by a Ziggler superkick for the win.
Intermission.
(6) Nikki Bella beat Natalya. Carmella, who was originally advertised as Nikki's opponent, ran down to distract Nikki but Nikki threw Natalya into her. Nikki won with a TKO.
(7) Baron Corbin beat Kalisto. Kalisto did a 619 during the match, but Baron ended it with the End of Days. Good match.
They announced a return to MSG on Sunday, March 12. Presale password is WWERTW.
(8) A.J. Styles beat Dean Ambrose and John Cena in a Triple Threat for the WWE Championship. Cena got the biggest reaction, with plenty of cheers and boos. A.J. and Dean started the match double-teaming on Cena. Plenty of "Let's go Cena/ Cena sucks" chants, followed by "A.J. Styles" and "A.J. sucks" chants. Zero "Ambrose" chants. Plenty of great back and forth action. A/J/ turned a roll up by Ambrose into a Styles Clash. Cena turned a Calf Crusher into an STF. A.J. won after a chairshot to Dean's head. A.J. got on the mic afterwards and threatened to beat up Cena some more. He went to hit him with the title belt, but Ambrose interrupted with Dirty Deeds and left to his music. A.J. and Cena did a short tug of war with the title belt that ended with Cena hitting the Attitude Adjustment. Cena's music played and he walked around ringside clapping hands and taking pics.
Final Thoughts: Good show. Loudest pop was John Cena. Biggest heat was The Miz.
---
NOW CHECK OUT THIS PREVIOUS WWE LIVE EVENT REPORT: 12/16 WWE in Rochester, N.Y.: New Day merchandise moving, fans start leaving during Reigns-Owens main event
---
Please send any news tips and results to: pwtorch@gmail.com. For instance, let us know if you hear a pro wrestling reference on a popular talk show, see a pro wrestling related Tweet or Instagram from celebrity, hear an ad for matches advertised for an upcoming WWE event, or anything else pro wrestling related that'd be of interest to our readers. 
If you attend a live event, please send results. We don't set up correspondents ahead of time and count on readers like you to send an email with a report on live events you attend – not just WWE, but also ROH, NXT, international groups. and anything else.