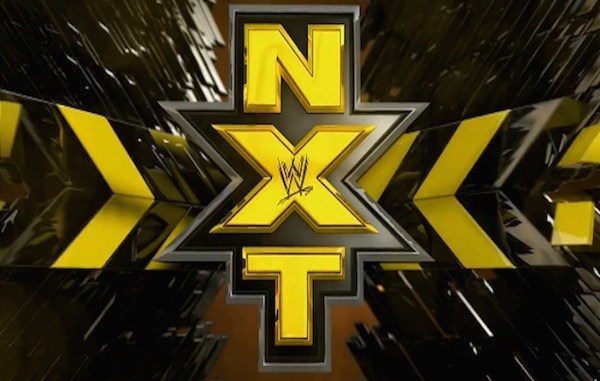 ---
SPOTLIGHTED PODCAST ALERT (YOUR ARTICLE BEGINS A FEW INCHES DOWN)...
---
Welcome once again to the NXT TRACKER, where I pick an NXT talent, assess their progression to this point, and make bold, sure-to-look-hilarious-in-retrospect predictions about their future prospects. Today I'm going to have a look at an NXT veteran still on her way up – Peyton Royce.
The Talent
At 24, Royce is one of the youngest talents I've featured here. Still, she's no rookie, as the made her debut at 16 and worked the independent circuit until being signed to NXT in early 2015, along with a bevy of other Australians, after a tryout in her home country.
Signature Wins in NXT
I'd probably cringe at Peyton's win-loss record in NXT. She debuted to no fanfare under her indy name, KC Cassidy, and lost some matches. Then, she became Peyton Royce, turned heel, and lost some matches. Unless I'm missing something early, Peyton didn't win a match on NXT TV until October 5th against Danielle Kamela. As the current push in The Iconic Duo with Billie Kay started, I saw Peyton live in September, defeating Daria Berenato in what was a good personality showcase for her but not a great match, as Peyton was still getting into the new character, and Berenato is fairly green. Her only other one-on-one victory on TV came against Sarah Bridges a couple months later, and she recently won a three-way match against Ember Moon and Liv Morgan to set up an inevitable loss to Asuka on the March 1st episode of NXT.
Live Reactions
Although Peyton has rarely been on the winning side of televised matches in NXT, she still generates heat because of her abilities as a heel, which are always getting stronger. Her dismissive and disgusted facial expressions are working, and genetically, she's lucky to have the look of an entitled brat, which should help her in the long run. Peyton and partner Billie Kay have been getting some decent reactions, and while Kay is probably the more accomplished in-ring worker and was initially positioned as the de facto leader of the duo, this may be shifting as Royce is improving at a much quicker rate.
The Booking
With Asuka as champion and knocking at the door of Goldberg's 173-win streak, there's not much for an NXT heel to do. However, even in a weaker era of NXT booking, I think they've done a good job with Peyton. Pairing her with Kay makes sense when there's an unstoppable babyface champion and it's not feasible to think she could be toppled by just one woman. Her mini-push to a title match in the last month should service her well going forward, as she comes off better for having been in the match, even if the match itself was fairly by-the-numbers and the audience didn't buy for a second that Asuka could lose in this setting.
The Future
Peyton won't be winning the NXT Women's Championship. That's not really a knock on her, but she saw her best push come at a time when it was going to take a very special opponent to wrest the title away from Asuka. For now, she and Billie Kay have a good thing going, and I liken her improvement to that of Alexa Bliss a year ago – a former bland babyface who really found her working boots as a heel, and could end up getting a surprise early callup to the main roster.
Predictions
As with all the ladies of NXT, it's tough to actually predict a main roster call when the cupboard could be left bare in NXT as a result, though there are plenty of women who should be hitting NXT TV relatively soon, perhaps after Wrestlemania when creating new stars is the focus, right after a show where new stars are apparently going to be completely forgotten in order to make the biggest show of the year a nostalgia trip. I wouldn't have said this four months ago, but if there are at least two women heading up to the main roster this year, I think Peyton will be one of them. While the partnership with Kay has been a boon for her, I think it will also be seen as having served its purpose, and the two ladies involved will be asked to sink or swim when apart from one another. In the long term, I think Peyton can and will be a useful midcard main roster player, even if championships aren't in the cards.
---
NOW CHECK OUT THE PREVIOUS ARTICLE: NXT TRACKER – AUTHORS OF PAIN: A weekly assessment and predictions on the prospects of an NXT wrestler's main roster future