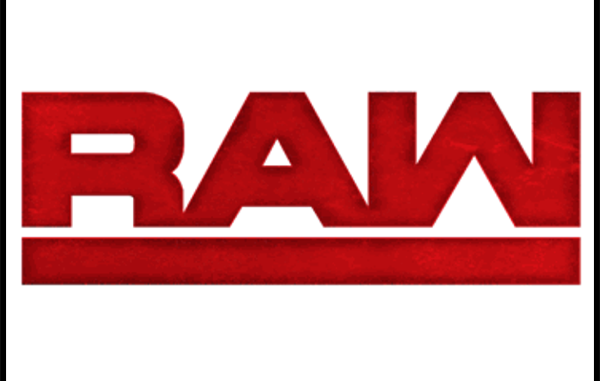 ---
SPOTLIGHTED PODCAST ALERT (YOUR ARTICLE BEGINS A FEW INCHES DOWN)...
---
HEYDORN'S WWE RAW REPORT
MARCH 4, 2019
PHILADELPHIA, PA
AIRED ON USA NETWORK
Announcers: Michael Cole, Corey Graves, Renee Young
[HOUR ONE]
-The show began with Roman Reigns' music blaring in the arena. The audience loudly roared as Reigns walked onto the ramp and as Michael Cole yelled "here comes the BIG DOG."
Heydorn's Analysis: So he's sticking with that then huh? There is nothing less cool about Roman Reigns than Cole saying that phrase. It's like nails on a chalkboard. Reigns made huge strides and evolved his character within his promo last week. This type of talk from Cole and the announce team will set him back eventually.
From there, Reigns surveyed the cheering crowd with a smile on his face before walking down the ramp. He slapped hands with fans along the way and while he did, Cole cued up highlights from the speech Reigns gave last week when he returned to the program for the first time in four months. Then, clips aired of Reigns and Rollins saving Ambrose from a four on one assault later in the show. When the clips ended, Reigns was in the ring with a microphone as the audience loudly chanted "Roman" at him. In response, Reigns smiled and soaked it in just like last week. Finally, Reigns spoke and said that last week in Atlanta was the comeback. He then said that this week in Philly we take our yard back. Reigns then said that he had a long time to think about what he wants. He said he can't have what he wants because his brother is standing in his way. Reigns then invited Rollins out to the ring and he walked out to a big reaction from the audience. When Rollins got to the ring, he embraced Roman and picked up a microphone himself.
Heydorn's Analysis: Good to see Rollins get a nice sized pop opposite Roman Reigns. Even if it ends up not being what Reigns is talking about here, the script calls for the audience to believe that it's the Universal Title. Smart stuff. Positions the title as a major deal and something that everything is after. Regardless of whether or not wrestlers are friends or not. 
Out of the gate and before they got down to business, Rollins said that seeing Reigns return was one of the best moments of his career. He said he would take that as motivation, slay the beast at WrestleMania, and bring the Universal Title back to Raw every single week. From there, Rollins said he knows where Reigns' heads at because he's had to give up a title he didn't lose. He said that if anyone deserves the Universal Championship, its Roman Reigns. Rollins then said that if that is where Roman is at, "let's talk about it." In response, Reigns said that Rollins was wrong. He said that one man kept Raw in line and that man was Seth Rollins. Reigns then simply told Rollins good luck at WrestleMania. From there, Reigns asked Rollins for a favor and Rollins promised he would do anything. Reigns said that he wanted to get "the band" back together one last time. The audience cheered loudly, but Rollins said "no, anything but that." He said after what Ambrose did to him and the night he did it on, he couldn't forgive. Reigns then addressed Rollins and said that while he was out he realized that life is short and the most important thing in the world are the relationships they had. He said that he doesn't know what is up with Dean but that he wants one more ride with this brothers because it may be the only chance they have to have it. Rollins thought things over and said that he thought that part of his life was behind him. He then said that Reigns was right though and that he was in. The audience roared in approval and as they did, Reigns called for Ambrose to come out to the ring.
Heydorn's Analysis: I'd have let the drama linger longer between Rollins and Reigns. Roman made one argument and that was it. The Ambrose betrayal was major and supposedly life altering for Rollins. You wouldn't know it based on how quickly Rollins agreed to take him back. This worked, but was played out a bit too quick.
Ambrose music hit to a nice pop and Dean walked slowly out to the ramp. The audience chanted "Ambrose" and as he was about to speak, Elias nailed Ambrose from behind with a guitar. Seeing this, Rollins and Reigns ran up the ramp to check on Dean. Rollins attempted to lift Ambrose to his feet, but Ambrose moved his arm out of the way and stormed off through the back. Rollins then told Reigns "he's in a different place" before the show cut backstage to Drew McIntyre, Baron Corbin, and Bobby Lashley. Drew said that he broke the Shield months ago and that they would decimate Finn Balor, Braun Strowman, and Kurt Angle later in the show. They called the Shield's in-ring segment pathetic, before walking out of the shot. From there, Finn Balor hit the ring for his upcoming match and made his entrance as the show went to break. (c)
(1) FINN BALOR, BRAUN STROWMAN, & KURT ANGLE vs. DREW MCINTYRE, BOBBY LASHLEY, & BARON CORBIN
Out of the break, McIntyre, Lashley, and Corbin finished up their entrance. From there, Braun Strowman made his entrance to a nice reaction from the crowd.
Heydorn's Analysis: So, some babyfaces make their entrance, then the heels, and then the other babyface in Strowman? That's just … wow.
Once Strowman got into the ring, the bell rang, and the match began. Strowman started things off against Corbin and knocked him out of the ring with a big punch. Strowman then nailed Corbin with running shoulder tackle before rolling him back into the ring. Eventually, Balor got the tag and connected with an over the top rope, flipping, suicide dive. After, the show went to break. (c)
Out of the beak, the action continued with Corbin crushing Balor with Deep Six. After, Corbin covered, but Balor kicked out at two. Out of the pin, Corbin beat on Balor before locking in a reverse chin lock submission. Balor attempted to battle back, but as he tried to connect with a step up enziguri, Corbin crushed him with a right hand. After, Corbin tagged McIntyre into the match and Drew continued the dominance by dropping Balor onto the back of his neck with a neck breaker. McIntyre then went for the pin, but Balor kicked out at two. Out of the pin, Balor tried to make a tag, but got pulled back toward the middle of the ring each time. Finally, Balor rolled out of the way of a McIntyre clothesline and made the tag to Angle. Angle hit the ring and hit McIntyre with a flurry of German suplexes on McIntyre. Angle then went for an Angle Slam, but McIntyre countered. Out of the counter, Angle locked McIntyre in the Ankle Lock, but had to break the hold when Bobby Lashley hit the ring. Because of that distraction, McIntyre was able to hit Angle with a head butt as the show went to break. (c)
Heydorn's Analysis: Still don't like McIntyre selling as much as he does for Kurt Angle. Kurt is Kurt, but right now, he isn't presented as someone who should get this much legitimate offense on someone like Drew. It's crazy to say, but it defines McIntyre down a peg or two.
When the show returned from the commercial break, Angle's fire had been put out and Baron Corbin was in complete control over him. Angle then dodged a Corbin attack and tagged Strowman into the ring. As soon as he entered, Strowman destroyed everything in his path and clubbed Corbin to the mat. Strowman then lifted Corbin for the Power Slam and tagged Balor into the match. Strowman then tagged Balor in and Finn connected with the Coup De Gras. Balor then went for the pin, but Lio Rush broke it up. After, Balor chased Rush around the ring, but was caught by Bobby Lashley. Strowman rolled out of the ring to help and ended up bulldozing Lio Rush into and through the guardrail. This left Balor alone in the ring and he was hit by a Bobby Lashley spear. Lashley then covered Balor for the 1,2,3 win.
WINNER: Corbin, McIntyre, and Lashley via pinfall
Heydorn's Analysis: A to B match, but the Strowman/Rush spot is certainly worth watching. Wow. 
-After the match, Corbin, McIntyre, and Lashley continued to decimate Angle and Balor. They tossed Angle into the steel steps and then brought the steps into the ring. From there, McIntyre hit Balor with the Claymore and then was slammed into the steel steps. With Balor destroyed, all three men stood over him and celebrated as Lashley's music played.
Heydorn's Analysis: This is WWE quickly building up a trio of guys that the Shield can defeat after reuniting. With that in mind, this worked. All three heels were strong and vicious in their attack on the babyfaces. It's not Undisputed Era or some significant team like that for the Shield, but within a simple story, this worked. 
-Heavy Machinery was interviewed backstage. Caruso cued up footage of the locker room talking bad about them as they looked on and watched. After the footage, Otis spoke and said it hurt his feelings. They then said they would take on all of them and hurt those that hurt Otis's feelings.
Heydorn's Analysis: Way overdone. The locker room footage was uncomfortably overproduced and Otis reacting the way he did after it isn't in line with the personality that will endear him to fans. A miss on all accounts. 
-After the Heavy Machinery interview, Natalya walked out to the ring. As she did, the show went to break. (c)
-Out of the break, the announce team plugged The Usos vs. Shane McMahon and the Miz for Fastlane.
(2) RUBY RIOTT w/ Liv Morgan & Sarah Logan vs. NATALYA
Out of the gate, Ruby Riott took control of the match and grounded Natalya with a side sleeper hold. Nattie broke the hold with an arm drag before nailing Riott with a fisherman suplex. From there, Nattie connected with her discus clothesline before locking in the Sharpshooter. Eventually, Riott escaped with a rollup, but Nattie reversed the rollup pin into a rollup of her own for the 1,2,3 win.
WINNER: Natalya via pinfall
-After the match, Lacey Evans walked out to the ring and down the ramp like she has the last few weeks. Nattie looked on with confusion in her eyes before the announcers recapped the events of last week involving Ric Flair, Triple H, and Batista.
Heydorn's Analysis: Why even do a match like that one? Totally a nothing affair on all accounts. 
-After the video recap, Stephanie McMahon welcomed the SNL Weekend Update hosts to the show. They talked in her office and Stephanie coached both hosts on how to deal with WWE Superstars and WWE fans. After goofing off and making jokes, they left Stephanie's office.
Heydorn's Analysis: Square peg? Meet round hole. A good comparison for those Weekend Update hosts fitting into this show and into this wrestling world. Celebrity guests on Raw and at WrestleMania are one thing and what makes WrestleMania such a big deal. These guys are not celebrities and it makes WWE look like they're trying too hard.
-Back in the ring, Triple H walked out to a nice reaction from the audience. As he was about to step into the ring, the show went to break. (c)
[HOUR TWO]
Out of the break, Michael Cole cued up an Instagram video from Batista. He apologized for not being on Raw, but said he wouldn't make it because he hates Philly. He said he'd maybe see Triple H in Pittsburgh, but maybe not. Batista then said they would play the game his way and that the game would be over when he says so.
Heydorn's Analysis: This felt cold, but calculated. It lined up perfectly with the character Batista displayed last week. Great stuff. 
Triple H then addressed the video and said "if he didn't have enough reasons to be mad." From there, Triple H said that last week he had a tremendous opportunity to celebrate a living legend on his 70th birthday. Triple H then talked about Richard Fliehr and how he's gotten to know the man behind Ric Flair. He talked about being at Flair's weddings and by his side when he buried his son. From there, Triple H talked about Ric Flair being in the hospital and that he dreaded getting phone calls at that time because each time, he thought it would be a call telling him he was gone.
Heydorn's Analysis: Emotional stuff that Triple H doesn't always sell properly. He did here. Well done.
Triple H said that last week he was there to give Richard Fliehr another shot at being the Nature Boy in front of his fans. Triple H said that that didn't happen because of Batista. Triple H then talked about Batista quitting and said that when he couldn't get what he wanted again, he attacked a 70 year old man. He then mocked Batista for being a typical bad guy and said that he doesn't care where Batista wants to go or what he wants to do. He told Batista he would wait for him on movie sets or at his house and to have some balls and show up. He said when they do meet face to face, Batista wouldn't be seeing the character, but the man. Triple H then yelled "Dave you want my attention, you got it."
Heydorn's Analysis: Classic Triple H. Sure, he was "cool" in how he mocked Batista. In doing so though, he poured cold water over the heel heat that was established in that Instagram video. Eye roll.
-After Triple H left the ring, the announcers cued up highlights detailing the events last week between Becky Lynch, Ronda Rousey, and Stephanie McMahon. After the highlights, Stephanie was interviewed and said that Ronda Rousey laying her title on the mat last week was disrespectful. She then announced that charges against Becky Lynch were dropped and her suspension was lifted. Stephanie then announced that she invited Becky to the arena to sign an agreement that removes responsibility from WWE should Becky get hurt at Fastlane. At that time, Stephanie announced that Charlotte would battle Becky Lynch at Fastlane for the vacant Raw Women's Championship.
Heydorn's Analysis: Huh? Of all the outcomes and directions this story could go, this may be the worst and least impactful. The money is in Becky Lynch beating Ronda Rousey for the championship at WrestleMania. Becky fighting for the title ahead of time takes heat away from her WrestleMania moment and dilutes the story between her and Ronda Rousey.
-After the interview, Heavy Machinery made their way to the ring as the show went to break. (c)
-Out of the break, Dean Ambrose was shown warming up backstage. Roman Reigns confronted him and told him that they could talk about anything. Ambrose shrugged Reigns off and said he needed to get ready for his match before walking off.
-Back in the ring, Heavy Machinery started their match against the B-Team.
(3a) HEAVY MACHINERY vs. THE B TEAM
The B-Team got some quick offense in to start, but Machinery quickly hit their finisher after and made the cover for the 1,2,3 win.
WINNER: Heavy Machinery via pinfall
(3b) HEAVY MACHINERY vs. THE ASCENSION
Konnor came on strong to start things off and cornered Tucker Knight in their corner. Eventually, Knight made the tag to Otis and Otis dominated as soon as he entered. He then hit a big splash on Viktor for the 1,2,3 victory.
WINNER: Heavy Machinery via pinfall
(3c) HEAVY MACHINERY vs. ZACK RYDER & CURT HAWKINS
As soon as the previous match ended, Otis was attacked by Ryder and Hawkins. Eventually, Otis hit Hawkins with the Caterpillar elbow drop for the 1,2,3 win. (c)
WINNER: Heavy Machinery via pinfall
Heydorn's Analysis: Well, it was what it was. WWE is focusing on the wrong personality traits with Heavy Machinery. In doing so, they water down their gimmick and chances at truly getting over with the audience.
-Out of the break, both Weekend Update hosts were shown walking backstage. They talked about being WrestleMania correspondents and then were confronted by Titus O'Neil. Titus wanted a picture taken and they obliged. From there, No Way Jose's conga line ran past them. Michael was about to join, but didn't in an effort to remain unbiased.
-A video montage aired for Torrie Wilson's Hall Of Fame announcement.
-After the video, Charlotte was interviewed backstage. Charlotte called Becky Lynch stubborn and said that Becky was arrogant unlike herself. From there, Charlotte said that The Man doesn't compare to the Queen. She said that at Fastlane she'd put Becky out for good and the WWE Universe would have to bask in her glory after she becomes the Raw Women's Champion.
Heydorn's Analysis: Good heel promo. Simple, but effective. 
-Seth Rollins confronted Dean Ambrose backstage and told him that brothers fight. He said that even with everything they went through, there was always respect between them. Rollins then called Ambrose his wrestling soulmate and asked him to consider reuniting the Shield. Ambrose said no because of the fact that he has his own business to attend to. He said that he appreciated the help last week, but that he needed to attend to his business alone.
Heydorn's Analysis: Ambrose playing hard to get eh? This isn't a flashy storyline because it appears thrown together at the last minute. That said, in its haste, Reigns, Ambrose, and Rollins are hitting on the right cylinders in how they're talking with each other. 
-Elias was introduced as the show went to break. (c)
(4) DEAN AMBROSE vs. ELIAS
Out of the break, Ambrose made his entrance to a nice babyface reaction from the crowd. Ambrose and Elias brawled to start things off with Ambrose getting the upper hand and tossing Elias over the top rope. Ambrose followed Elias and beat him up around the ringside area. As he did, the show went to break. (c)
After commercials, Elias was back in control of the match. He delivered a rope walk punch and followed that by kicking Ambrose out of the ring. Eventually, Ambrose turned the tides again and crushed Elias with a suicide dive through the ropes. After, Dean nailed Elias with a flurry of clotheslines. Elias then countered a clothesline which sent Ambrose crashing sternum first into the ring post. From there, Elias clubbed Ambrose in the back before attempting a pin. Ambrose kicked out at two and out of the pin, Elias lifted him up and clocked him with a punch. He then attempted Drift Away, but Ambrose countered it into a two count pin. Out of the pin, Ambrose looked for a DDT and connected. He then tried to climb to the top rope, but struggled because of his injured back. Finally, Ambrose made it to the top rope, but was knocked off by Elias. Then, Elias hit Drift Away for the 1,2,3 win.
WINNER: Elias via pinfall
Heydorn's Analysis: And the Dean Ambrose jobber tour continues. What does it mean to beat the guy anymore. If it was me, I would have had Ambrose put over one major new star in a big way out the door. The route they are going humiliates him a bit. Maybe. Not even guaranteed when it comes to a guy like Ambrose. One big loss gives up the possibility at humiliation, but makes the most money long term. 
-After the match, Roman Reigns and Seth Rollins walked out to the top of the ramp as the show then went to commercials. (c)
-When the show returned, Rollins and Reigns walked to the ring to confront Ambrose. Dean sold his injuries as Reigns and Rollins worked to convince him to reunite the Shield. As it went down, the audience chanted "Shield."
[HOUR THREE]
Eventually, Ambrose rolled out of the ring and disappeared into the crowd as Rollins and Reigns looked on. Then, Bobby Lashley, Baron Corbin, and Drew McIntyre walked out. Ambrose stopped in his tracks as the three heels ran down the Shield. McIntyre spoke to Reigns specifically and told him that this wasn't the return he had hoped for. He said that they were going to offer them the epic Shield reunion match at Fastlane, but they decided to end it tonight instead. When Drew finished, he and his partners circled the ring. Reigns and Rollins attacked, but were quickly overwhelmed by the three on two odds. Seeing this, Ambrose ran down to help his brothers and together they cleared the ring. From there, the audience chanted "Shield" again as Rollins and Reigns balled their fists for 2/3s of the Shield pose. Then, after a bit of hesitation, Ambrose put his fist in as the audience roared in approval.
Heydorn's Analysis: All pops associated with the Shield tonight would have been bigger had WWE played this story out longer. That said, perfect circumstances like that aren't always in the cards. With Roman's sickness, Rollins' WrestleMania match, and Ambrose leaving, they did what they could to expedite a Shield match. With those chains on them, this all worked fine.
-Becky Lynch was shown talking to doctors backstage. (c)
(5) SASHA BANKS vs. TAMINA
Out of the break, Sasha Banks made her entrance with Tamina waiting for her in the ring. As she walked out, the announce team highlighted the fact that Dean Ambrose would not be resigning with WWE. Renee alluded to greener pastures for him and Corey Graves pushed back saying "this is WWE."
Heydorn's Analysis: Not much gets said over the air unless its meant to. That was quite the line from Young though. Something to watch moving forward. 
Back in the ring, Tamina dominated Banks using her strength and size to ground Banks. Eventually, Banks took the upper hand and locked in the Bank Statement on Tamina. Jax broke the hold from outside of the ring and then clocked Bayley out of nowhere. In the end, Tamina hit Banks with a superkick and covered for the 1,2,3 win.
WINNER: Tamina via pinfall
Heydorn's Analysis: Not what I would call great heat heading into a title match. More and more these women's tag titles are being treated like the men's ones. 
-After the match, the Weekend Update hosts were shown walking backstage again. They were confronted by Braun Strowman who removed on of their Mets hats and tossed it to the floor. From there, the realness of WWE was questioned and in response, Strowman lifted Colin up and yelled "what do you think." The show then went to break. (c)
-Out of the break, Strowman still had Colin raised in the air. He told them he'd see them at WrestleMania and then dropped him down.
Heydorn's Analysis: Does this mean Braun Strowman is relegated to yet another gimmicky WrestleMania appearance?
(6) THE REVIVAL vs. RICOCHET & ALEISTER BLACK
Back in the ring, The Revival had made their entrance and were awaiting their opponents. Ricochet and Aleister Black were then interviewed backstage. They both talked about belonging in the WWE and said they were excited and ready for gold. Ricochet proceeded to make his entrance with Black right after him. Once Black made it to the ring, the bell rang, and the match began. Black kicked things off against Dash. Quickly, Dawson entered the ring for a double team and hit Black with a double back suplex to regain control of the match. From there, Dawson stayed in the match and hit falling head butts before covering for a two count. Eventually, Black nailed Dawson with a springboard moonsault to take control. As that happened, Bobby Roode and Chad Gable walked out as the show went to commercial break. (c)
Out of the break, Dawson and the Revival were still in control over Black. Finally, Black battled out with two straight knee shots to Dawson's face. He then attempted to tag Ricochet, but Dash entered the match to stop it. From there, Black connected with a stiff shot to Dawson's face before faking the tag to the Ricochet. Upon entering, Ricochet cleared the ring with his high flying and fast paced offense. It caused both members of the Revival to roll out of the ring. While they were out there, Roode and Gable attacked them causing Ricochet and Black to be disqualified.
WINNER: Black and Ricochet via disqualification
-After the match, Ricochet and Black argued with Roode and Gable for costing them their title opportunity. The arguing turned into physicality where Black and Ricochet cleared the ring and posed as Roode and Gable looked on.
Heydorn's Analysis: Not a bad angle. Better than most tag team programs on the show. That said, I can't help but watch it all and think "what if" with Black and Ricochet. Teaming together just puts a glass ceiling on what they can become in WWE in the immediate future. 
-A women's history month vignette aired that featured Alexa Bliss before the show went to break. (c)
-Out of the break, Stephanie McMahon hit the ring to a small reaction. She held the Raw Women's Championship as she walked to the ring and held it proudly over her head. Once she got to the ring, Stephanie said that anything can happen on the road to WrestleMania. She used Roman Reigns as and example as well as Ronda Rousey vacating the Raw Women's Championship. From there, she cued up recap footage of Ronda giving up her title on Raw last week. After the video, Stephanie said they needed to rectify that situation and proceeded to introduce Charlotte Flair. Flair walked to the ring to a nice negative reaction.
Heydorn's Analysis: Charlotte carries herself like a true heel. WWE needs to learn from how she comes off in segments like this. It paints them a beautiful picture of where Charlotte needs to be so that they can make the most money possible.
When Charlotte got to the ring, she grabbed a microphone and stood next to Stephanie as they both did the Ric Flair "woo."
Heydorn's Analysis: Charlotte's "woo" is a bit babyface in nature. Ric Flair used it and manipulated it for his heel and babyface characters. Charlotte needs to walk that line better. I'm nitpicking, but its true.
Then, Stephanie introduced Becky Lynch. Lynch got a big pop and walked to the ring with her crutches. As she did, the announce team debated why the McMahon's brought Lynch back after being suspended. Once Becky got to the ring, the crowd chanted "Becky." Stephanie then said that they need a champion and announced again that Becky would take on Charlotte at Fastlane for the championships. Stephanie then said that in order for the match to take place, Becky would need to sign an agreement that absolves WWE of any responsibility should Becky get injured in her Fastlane match. From there, Becky looked over the paperwork to sign. Charlotte then chimed in and suggested that Stephanie just give her the belt instead. In response, Becky said that she's beaten Charlotte on one leg before and that she could do it again right then and there. Stephanie broke up that altercation and told Becky to simply sign the contract to make the match official. Becky did and the audience cheered. From there, Ronda Rousey was shown walking furiously backstage and toward the ring. The show then went to break. (c)
Heydorn's Analysis: You can't fully judge a segment or program until its over. Seeing this Becky/Ronda saga play out the way it has makes me wonder "what if" to myself. WWE had a lay up and they created a shot in which they need to hit two backflips before dunking the ball. They may hit it the shot, but its not necessary. 
Out of the break, Ronda Rousey hit the ring and demanded that Stephanie McMahon give her the title back. She said she wanted to give Stephanie a week to think things over, but that this was not it. Stephanie briefly thought things over before handing the title over to Ronda once again. Stephanie then said that she still had business to attend to. From there, Stephanie announced that at Fastlane, Becky Lynch would fight Charlotte Flair and if Becky wins she'd be added to the WrestleMania match to make it a triple threat with Ronda Rousey. Once Stephanie made her announcement, Rousey took the microphone and cut a promo on Stephanie where she said she was making too much money to be fired. She said Stephanie liked money and that because of that, she would never fire her. Ronda then addressed the fans and said that she put her heart into the business and tried to respect it. She said that she tried to entertain the fans, but that they disrespected her when they booed her out of the Staples Center in LA. She then said she fights for herself and attacked both Charlotte and Becky. Charlotte rolled out of the ring which allowed for Ronda to focus all attention on Lynch. She crushed her with a flurry of strikes and then locked in her arm bar on three different occasions.
Heydorn's Analysis: Ronda's promo worked and spoke in a genuine way that positions her as a heel opposite Becky now. The major takeaway in all of this was the crowd response to Stephanie's announcement. Lynch has an avenue to the main event of WrestleMania, but because it was done in this fashion within the triple threat and with all the turns and curves, the moment was watered down to an almost nothing pop. 
-After the physicality, Stephanie spoke backstage about her decisions and said that she may have another bit of news coming for Ronda next week since she is such a loose cannon. The shot cut back into the ring where Rousey pointed at the WrestleMania sign as the show faded to black.
---
NOW CHECK OUT LAST WEEK'S REPORT: HEYDORN'S WWE RAW REPORT 2/25: Alt Perspective coverage of the live show including the return of Roman Reigns, Ric Flair's birthday celebration, and more