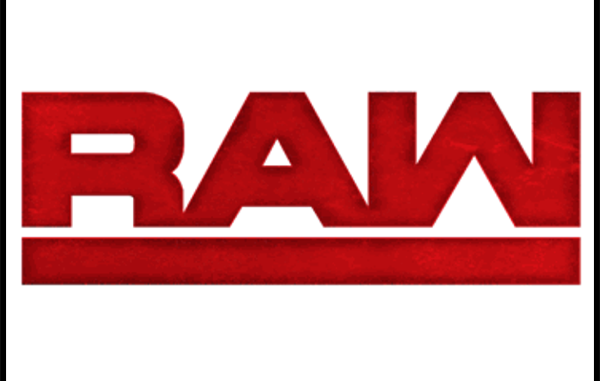 ---
SPOTLIGHTED PODCAST ALERT (YOUR ARTICLE BEGINS A FEW INCHES DOWN)...
---
KELLER'S WWE RAW REPORT
MARCH 4, 2019
PHILADELPHIA, PA.
AIRED ON USA NETWORK
Announcers: Michael Cole, Corey Graves, Renee Young
[HOUR ONE]
-They opened with Roman Reigns's music and Cole yelling, "And here comes THE BIG DOG!" Reigns came out to what sounded like all cheers and then what seemed like some boos. (Philadelphia was a big test, and it seems there might end up being some boos still with Reigns in certain markets, but it was tough to fully gauge here.) Cole said last week was emotional as Reigns returned. They aired that clip on split screen as Reigns slapped hands around ringside live. They went full screen and showed Dean Ambrose turning on Seth later in the night after Reigns first announced he had cancer back in October. Then they showed Reigns and Seth coming to Ambrose's aid last week and then Roman hugging Seth as Dean struggled to regain his senses. Cole said, "How good that must've felt for Roman Reigns." Graves said, "The Big Dog reclaimed his yard last week and the WWE Universe has been buzzing ever since."
As his music faded, a "Roman! Roman!" chant broke out. He paced around the ring and eventually the crowd fell silent, waiting for him to speak. He broke into a smile after a while and then another small "Roman" chant started and gained steam. No booing other than perhaps a couple stray ones here and there.
Reigns said last week was the comeback, and this week in Philly it's time to "take our yard back." (But Graves said he took it back last week!) He said he's had to think about his future and what he wants. He said there's one man standing in the way of what he wants, and that's Seth Rollins. He said for him to get what he wants, he needs to address Seth. He called Seth to the ring. Cole said Seth challenges Brock Lesnar for the Universal Title in 34 nights at WrestleMania. Seth entered the ring and hugged Reigns. Seth said before they get to other business, seeing him last week standing in the ring knowing he won the fight of his life was one of the greatest moments of his career. He said he made him feel like he can do anything, so he's taking that motivation to WrestleMania and he's going to slay The Beast. He said he's going to win the Universal Title and bring it back to Raw where it belongs every single week.
Seth turned to Reigns and said he knows what's it like to vacate a title and never lose it. He said if anybody deserves a title shot, it's Roman. The crowd didn't really react strongly. A "Roman" chant eventually started after Reigns looked around, almost as if he was asking for it. Roman said: "I thought you knew everything, but you're wrong." He said while he was gone, one person looked over this place. He pointed at Seth. He said nobody has more confidence in him than he does. He said he knows what it'll take to beat Brock. He said all he has to say to him about WrestleMania is "good luck, my brother." Cheers.
"But… I need a favor," Reigns said. Seth said anything at all. Roman said he wants to get the band back together one last time. Seth said anything but that. "After what Ambrose did on the night he did it, no way man," he said. Reigns said he has his work cut out for him. Fans began chanting "Shield! Shield!" Roman told Seth when he was out, he looked through a different perspective. "The fact is, tomorrow is not guaranteed," he said. "We don't know how much time we have. Life is short." He said relationships are the most important things they have. He said he doesn't understand what's going on in Dean's head, so he wants one more moment with him. Another "Shield!" chant broke out. Graves said it has to be tough for Seth to consider forgiving Dean. Seth contemplated for a few seconds and then said he put that part of his life behind him. Pause. "But you're right," he said. "Life is too short, tomorrow is not guaranteed. You want The Shield one last time, then for you, my brother, I'm in." Cheers. Reigns called Dean to the ring.
Ambrose's music played. Fans cheered. Renee said, "Alright." Dean walked out. He stood on the stage and seemed ready to speak when Elias ran out and bashed Dean from behind with a guitar. Reigns and Seth ran to the stage. Elias fled. Dean writhed in pain on the stage. He stood while holding his back in pain. He pushed Seth away and staggered to the back angrily. Roman and Seth looked at each other. Seth said, "He's in a different place right now." Roman said, "Who in the hell does Elias think he is?"
(Keller's Analysis: Reigns was utterly likable and logical here, acting as a leader and a regular human being rather than a corporate action figure reciting scripted-sounding lines. He wasn't in his vest, but rather a sleeveless t-shirt and sweat pants. The story here was really well told, with Reigns creating a really logical and relatable reason for Seth to agree to team with Dean again. The angle with Elias seems to delay The Shield reunion until Fastlane, which makes sense.)
-Cole said Stephanie McMahon would have an update on Ronda Rousey and the Raw Championship later. Renee said tonight they'd hear from Triple H about what Batista did last week.
-Charley Caruso interviewed Drew McIntyre, Baron Corbin, Bobby Lashley, and Lio Rush backstage. Drew interrupted her and said he broke The Shield months ago. He said they are three pathetic individuals living in the past, which makes him sick. Corbin said they take on Braun Strowman & Finn Balor & Kurt Angle tonight, and that's what people should be talking about. Lashley said Balor will get a reminder he's wearing his IC Title on borrowed time. Corbin wondered when Angle would realize he can't hang with the premiere athletes of today.
(Keller's Analysis: Drew seems to have been lost in the background in recent weeks, so being the primary person speaking here and claiming he disbanded The Shield is a good way to try to heat him up again as a top tier heel in the mix.)
-Finn Balor's music played. He walked out with the IC Title belt around his waist. [c]
(1) BRAUN STROWMAN & KURT ANGLE & FINN BALOR vs. DREW MCINTYRE & BOBBY LASHLEY (w/Lio Rush) & BARON CORBIN
Strowman shoved Corbin over the top rope in the opening minute, then clotheslined him over the top as soon as he returned to the ring. Then he checked him hard into the barricade at ringside. Drew tagged in charged at Strowman, but Strowman avoided him. Strowman punched Drew and then tagged in Balor. Drew kneed Balor in the ribs to take control and then tagged in Lashley. Balor sidestepped Lashley and knocked Corbin to the floor, then flip dove onto them. He threw Drew to the floor and set up another dive, but Lio tripped him. They cut to a break at 3:00. [c]
Back live Corbin had control of Balor. Angle hot-tagged in eventually and suplexed Drew a few times. He played to the crowd and got nice cheers. Angle backdropped Drew and spun into an ankle lock. Lashley broke it up, so Angle gave him a hard German suplex. Drew blindsided Angle with a Glasgow Kiss. [c]
Back live Corbin had Angle in a modified cobra clutch. Angle side-stepped a charging Corbin and then tagged in Strowman. Strowman knocked everyone down and then isolated Corbin in the ring. He played to the crowd and got a nice reaction, then powerslammed Corbin. Finn tagged in and landed the Coup de Grace. Rush yanked Balor's leg to break up the pin. Balor chased Lio at ringside. Lashley intercepted him and shoved him hard into the ringpost. Strowman charged at Lashley at ringside, but Lashley moved and Strowman plowed into Lio. Drew laughed because Strowman went down hard, too. Lashley tagged in legally and speared Balor for the three count.
WINNERS: Lashley & Corbin & McIntyre in 15:00.
-Afterward, the heels triple-teamed Balor in the ring and then beat up Angle at ringside, throwing him into the ringside steps. Renee called it "next level brutality." They slid the base of the stairs into the ring and went after Balor again. Lashley and Corbin slammed Balor onto the steps as Drew cheered them on.
(Keller's Analysis: This is logical booking of the heel threesome that is going to face The Shield at Fastlane. They looked strong, but the babyface team was protected a bit because it was only Strowman going after Lashley and Lio at ringside after Lio interfered that led to the loss. I was surprised at least Seth and Roman didn't run out to help Balor there, though. That went on a long time without anyone helping. I'd have had the heels do the beatdown in a shorter amount of time and then emptied the locker room of babyfaces, if not Seth and Roman.)
-Graves plugged that Stephanie would address the future of Ronda and the Raw Title later. Cole announced that Aleister Black & Ricochet will challenge The Revival for the Raw Tag Team Titles later.
-Caruso interviewed Heavy Machinery backstage. She said they seem to be in a good mood, but nobody seems happy they're on Raw. A camera caught tag teams backstage with The Ascension complaining about the "NXT call-ups" getting opportunities before them. They all made fun of Otis. Zack Ryder said he saw Otis at the gym earlier and he's insanely strong. Konnor said he's a "dumb bell" and laughed uproariously like a cartoon villain. Back live they showed Otis trying to keep his cool. He said he's sensitive and that hurt his feelings. Tucker put his arm around him and said he's going to make it right by taking on each of those teams one at a time. Otis was fuming, but keeping his cool.
(Keller's Analysis: The locker room scene was such a circus of cartoon caricatures of what people who don't watch think pro wrestlers all act like. That's not a compliment. That said, I'm enjoying Otis being the lovable thin-skinned guy who can snap at any second. The key continues to be treating Heavy Machinery like they are tough and credible in the ring if there's any aspirations to get them past the B-Team and Ascension level as a team.)
-Natalya began her ring entrance. [c]
(2) NATALYA vs. RUBY RIOT (w/Sarah Logan, Liv Morgan)
A few minutes in Natalya locked on the Sharpshooter. Ruby powered out, but then when she went for an inside cradle, Natalya rolled over and pinned Ruby.
WINNER: Natalya in 4:00.
-As Natalya was heading toward the stage, Lacey Evans sauntered out in a green hat and green shirt. The ring announcer asked fans to welcome "the sassy Southern Belle." Natalya shot her a look as she pivoted and returned to the back.
-They went to Cole, Graves, and Young on camera. They threw to a video package on the Ric Flair Birthday Celebration being ruined by Batista.
-Backstage Stephanie welcomed the anchors of SaturdayNight Live's "Weekend Update" (for those not in the U.S., a long-running live comedy and music show), Colin Jost and Michael Che. She said they are the special correspondents for WrestleMania. Jost said he's excited to be going to the greatest city, New York City. Philly fans booed. Stephanie said their Superstars can be more aggressive than some of the people they're used to dealing with. Jost said he wrestled in high school and still has his singlet, plus he's a friendly guy who will make friends. Che said he's not helping himself and led him away.
-Triple H made his ring entrance.
-A Smackdown commercial aired hyping that Daniel Bryan would speak out about his new challenger, Kevin Owens, just five days before Fastlane. [c]
-They played a selfie video from Instagram of Batista. He said he's not at Raw because he doesn't want to be there. He said he doesn't have any other obligations and he's not scared, but he just doesn't like Philly. He said he's going to think now about how much he doesn't like Pittsburgh, but maybe they'll see him there or maybe he won't. "We're going to play things by my rules until the game's over. Did you see what I did there?"
(Keller's Analysis: Loved that. Batista talked softly and everyone was silent and listened. It was so much better there to be understated and arrogant than ranting and raving.)
[HOUR TWO]
-Triple H said he had plenty of reasons to be upset already. He said a week ago he had the opportunity to sing the praises of Ric Flair, one of the true legends of the business. He said he could stand out there for an hour and sing his praises. He said he's not upset because of Ric Flair, though. He said he was upset because he lost his chance to talk about the human being behind Ric Flair, Richard Fliehr. He said he was around Ric for his best and worst moments, and vice-versa. He said he was there for some of his weddings, but he wasn't able to be there for all of his weddings. "That's a big commitment," he said. The fans laughed. He got serious and said he was by his side when he buried his son. He said Fliehr is a man who a little over a year ago was in a coma clinging to life. He said during that time, every time his phone rang he got a sense of dread. His voice cracked as he said he was worried every time the phone rang that he was going to get bad news. Fans "woo'd!" Hunter wiped away a tear.
He said he was supposed to bring Flair out on his 70th birthday to do the one thing he loves more than anything in the world – stand in front of the fans – but it didn't happen because of the piece of sh… He stopped and paused. He said Dave Batista wanted his attention. "We all know why," he said. "It's no secret. You've cried about it online for two years." He said when he got injured last November, Batista maybe thought it'd go away. He said Batista, for the first time in his life, when he didn't get what he wanted, he couldn't just quit. He said when fans didn't give him the reaction he wanted, he quit. He said when the fans didn't give him the respect he thought he deserved, he quit. He said that's what he does. So this time, he attacked a 70 year old man who is lucky to be alive, who wanted to be out there one more time to have one moment "and you took that away from him." He said now he's popping up on the big screen going Bad Guy 101 on him ripping on the cities and saying he's going to play the game his way. "Original, Dave," he said. "Yeah, so that's what this is."
Triple H had been looking down a lot, but he looked into the hard camera at this point. He said he'd go to his house or invite him to come to his or wherever he is. He said he'll go to his movie set or wherever, just name it. He said he will be there every night. "Have some balls!" he yelled, getting red in the face. "Show up!" He said this isn't something they're putting out there and playing characters. He said this isn't Triple H, this is the man he's going to face in the ring. He said he needs to look him in the eyes like a man and tell him what he wants. He said he wanted his attention and now he's got it.
(Keller's Analysis: Grrr. That was so good in many ways, but it's so selfish to elevate your promo to say you're not in character and that what you're involved in is, essentially, real unlike everything else around here. With two pros on the mic like Batista and Hunter, there's just no need to go down that road. I get the Ric Flair/Richard Fliehr thing because people know Ric Flair is a slightly altered stage name and Hunter was underlining that he and Flair know each other beyond work. But the stuff near the end about this not being them "playing character" really took me out of the promo because it just threw in our faces that everything else is a work, and by doing that, it felt insulting that he was trying to make it seem like this is real. Nobody buys this is real, and when you strive to try to make this seem "more real" than other stuff, it works with some people, but mostly it draws attention to things you just don't want people thinking about and it raises the bar too high for the feud. Let people wonder if there's legit heat there, but when you overtly start trying to sell it that way, it feels like a strong-armed pseudo-shoot that's no less of a work.)
-A video package aired on the Rousey-Stephanie segment last week.
-Caruso asked Stephanie for her thoughts on the situation with Rousey "appearing to abdicate the title" and Charlotte declaring tonight would be her coronation. Stephanie said Charlotte might be a little presumptuous. She said Rousey placing the belt on the mat was "disrespectful" and "blasphemy." She said WWE is going to do what is best for business and drop all charges against Becky Lynch. She smiled and said as of this moment, Becky's 60 day suspension is officially lifted. She said Becky's not 100 percent physically, so she invited her to the arena so she can sign a "hold harmless" agreement that says if something happens to her at Fastlane, WWE isn't responsible, because Becky will be facing Charlotte at Fastlane "for the currently vacant Raw Women's Championship."
(Keller's Analysis: That's a lot of news in one promo. This reignites hope that WWE will do the "right thing" by fans and have Becky beat Charlotte at Fastlane and go with a Becky vs. Ronda Rousey match at WrestleMania after all. What seems more likely is Charlotte wins, Becky won the Rumble, Rousey is an ex-champ who never lost, and they just throw all three into a match at WrestleMania. This is the latest chapter in what feels like a storyline with these three that is being made up week by week. How does Asuka feel about all this? The top Smackdown women don't care about her title. Or the Raw women? They are being bypassed by two Smackdown women for the abdicated Raw Women's Title.)
-Heavy Machinery made their way to the ring. [c]
-They showed Ambrose backstage still battling a sore back. Reigns walked up to him and looked around and said he thought they were past hanging out in places like this. He said they have a locker room and he's invited to join him in his every time. When Reigns offered to talk about anything anytime, Dean said he has to get ready for this match, and he walked away. Dean was very high strung and seemed very stressed out or conflicted.
(3a) HEAVY MACHINERY (Otis & Tucker) vs. B-TEAM (Curtis Axel & Bo Dallas) – Gauntlet Match
This was the start of a gauntlet match with Zack Ryder & Curt Hawkins and The Ascension standing at ringside. Axel did "The Floss" before locking up at the start of the match. It didn't take long after tagged in for Otis to pin Bo.
WINNER: Machinery in 2:00.
(Keller's Analysis: Probably smart to pace this quickly as there's almost no crowd heat at all. Silence for the pin. Fans still feel warmly toward B-Team and aren't happy to see them lose.)
(3b) HEAVY MACHINERY vs. THE ASCENSION – Gauntlet Match
Ascension got early offense against Tucker. Renee defended Otis being upset about the insults. "Welcome to WWE, that's all we do!" said Graves. Renee fired back that it creepy there was a camera in the locker room to begin with. Otis came back and splashed Konnor in the corner. Otis landed a swing splash out of the corner for the pin.
WINNERS: Machinery in 2:00.
(3c) HEAVY MACHINERY vs. CURT HAWKINS & ZACK RYDER – Gauntlet Match
Otis pinned Hawkins after the Caterpillar a minute in.
WINNERS: Heavy Machinery in 1:00.
(Keller's Analysis: Given how the other three teams are portrayed, it was wise to have Heavy Machinery beat them easily and quickly so they can maybe move up to something more significant.)
-Back to the announcers on camera. They hyped Fastlane. They also announced Torrie Wilson will be added to the WWE Hall of Fame this year. They said "ESPN-W" (their women's off-shoot brand) broke the news. [c]
-They announced that next week Batista and Triple H will go "face-to-face" in Pittsburgh. Graves said he has it on good authority Batista will show up.
-Backstage Jost asked if they make gluten-free cheesesteaks. Che told him to take things seriously. Jost made references to the Bushwackers, Koko B. Ware, Razor Ramon, and The Rock. Che said they need to get him a TV. As Jost said he's seen everything, they walked past EC3 who was spraying his body. They wondered if it was a shoe polish or vodka. Titus O'Neal walked up to them and asked for a picture with them. "My kids are gonna love this!" Titus said. Titus posed with Che and asked Jost to take their picture. Jost was sad he didn't want his picture. The No Way Jose conga line danced past them. Che danced a little. Jost said they're correspondents for WrestleMania and they have to remain unbiased. He put his New York hat back on and fans booed.
(Keller's Analysis: I'm not a fan of WWE having "outsiders" come onto the show and then just turning what they're involved in into a circus that plays into all the stereotypes of what wrestling is. Fans know wrestling can be weird, but when the Crazy Aunt answers the door and Uncle Fester is hanging upside down in the kitchen every time company comes over, it's not the best look. It's screams, "We know you don't take us seriously, so we're going to trot out a bunch of stupid stuff for you to laugh at." That said Jost and Che have been good here playing off of each other, with Jost playing the court jester to Che's straight man, making the most of some bad material.)
-A video package aired on Torrie Wilson.
-Caruso interviewed Charlotte backstage. Charlotte said she knows the stubborn Irish pride and huge ego will lead to her signing the contract to face her at Fastlane. She said The Man doesn't compare to The Queen. Charlotte said Becky was crushed when the 60 day suspension meant she would miss WrestleMania, but she's going to put her on the shelf for good on Sunday and she'll ruin everybody's high hopes for Becky. She said the good news is the WWE Universe gets to bask in her glory when she becomes the Raw Women's Champion. "Wooo!"
(Keller's Analysis: Charlotte's heel promos continue to be so much better than her babyface promos.)
-Seth approached Dean backstage and told him that despite everything they've gone through, there's mutual respect. He said he is his his wrestling soul mate and always will be. He said he has one shot to do this the right way. Dean said if that means one last time with The Shield together, he can't do it. He said he's preoccupied. He said he has business to take care of and he's going to do it on his own. He sat back down under a curtain. Seth left, disappointed.
-Elias sat mid-ring and strummed his guitar. The graphic said Elias vs. Dean was next. [c]
-Elias sang a song with anti-Philly lyrics. He said he knows he's in Philly because there's no Stanley Cup anywhere to be found. He said everyone in Philly takes such pride in the city but everyone's mom looks like that googly-eyed slob Gritty. He said everyone in Philly is a "fat load" and he saw an Eagle fan eating horse manure on the side of the road. He said how he really knows he's in Philly is because the children have no future no matter how hard they try. He said this is where Bryce Harper said his career would go to die. Dean's music played and he came out to cheers.
(4) DEAN AMBROSE vs. ELIAS
Dean threw Elias around at ringside and they cut to a very early break. [c]
Dean continued to beat up Elias after the break. Dean climbed to the top rope, but his back gave out and he yelled out in pain. He gathered himself and climbed back to the top. By this time, Elias had recovered and he kneed Dean flying off the top rope and then gave him a Drift Away for the win. When Cole said the funk for Dean continues, Renee said she wouldn't call it that. He asked what she'd call it. She didn't answer.
WINNER: Elias in 7:00.
-Seth and Roman walked out and looked at Dean struggle to stand. Fans began chanting "Shield! Shield!" again. [c]
-Back live, Roman and Seth walked to the ring. Dean used the ropes to help himself stand. Seth said he has one more shot at this, so what's it going to be. Dean yelled at them. Seth said they need to do this together because they only have one more shot to do this the right way. Dean paced and then shoved his way between them and left the ring. He circled the ring as fans booed a little. He left through the crowd where a handheld camera JUST HAPPENED TO BE STANDING. (Was that shot really so necessary that they planted the camera guy out there before Dean chose to leave that way? The answer is no.)
As Seth and Roman stood in the ring, Corbin's music played. He walked out, flanked by Drew and Lashley. He said this might be the City of Brotherly Love, but this is pathetic. Drew said they don't see the Hounds of Justice, but instead they see nothing more than three broken down stray dogs fighting for scraps at their table. Drew told Roman that this isn't the return he envisioned. He said they are bloody pathetic. They briefly showed Dean in the stands listening. Drew said they were going to offer them a match at Fastlane, but they don't deserve it, so they're going to end it tonight right now. They circled the ring. Dean stopped and watched. Fans chanted "Shield! Shield!" A fight broke out. Dean couldn't stay away and ran to the ring once it was clear he was needed. The crowd popped. The Shield cleared the ring.
[HOUR THREE]
Reigns and Seth held out their fists. Dean was in the background, pacing. Seth said, "Come on. Come on. Come on!" Dean joined in. The crowd popped. They all smiled. Cole said the band is back together one last time. Graves said the Hounds of Justice were standing tall, brothers again.
(Keller's Analysis: It wouldn't have felt natural for Dean to agree right away, and this story was weaved nicely and logically into the show, with the outside force of three other heels drawing Dean back into The Shield to defend his brothers. This has been well done.)
-Cole said Ronda will face Charlotte for the Raw Women's Champion as long as Becky signs the "hold harmless agreement." They showed Becky backstage on a crutch talking to a production staffer. [c]
-Cole announced it was official – The Shield vs. Drew & Corbin & Lashley at Fastlane.
(5) SASHA BANKS (w/Bayley) vs. TAMINA (w/Nia Jax)
Cole said the reason they keep saying The Shield will reunite one last time is because Dean has opted not to renew his WWE contract. He said Renee knows that more than anyone. She said it's true and that Dean is leaving "for greener pastures." (You could just sense the WWE Universe froze for a second as everyone decided how to react to Renee saying such blasphemy. In WWE, there is no greener pasture, and was Renee saying AEW is a "greener pasture.") Sure enough, after an awkward second of silence, Cole and Graves asked what she meant by "greener pastures." Renee said, "Well, you don't know what his plans are." Graves said Tamina always feels overlooked and disrespected in WWE after having such long tenure. Banks applied a Bank Statement, but Jax yanked Tamina to safety at ringside. Jax threw Bayley at ringside. Sasha landed the Meteora on Jax. Tamina threw Sasha onto the ring apron, but Sasha kicked her and threw her into the ring. Jax grabbed Banks's leg and then Tamina surprised Sasha with a superkick for the win. Cole said if that happens at Fastlane, they're crowning new champions.
WINNER: Tamina in 3:30.
-Renee hyped the Raw Tag Team Title match coming up later.
-Backstage Jost and Che were chatting about how nasty Sasha and Tamina looked out there. Che said he needed to use the bathroom and rubbed his stomach. Jost asked if he needed him to come with him. Che thought that was weird. Jost said he thought he'd want someone to watch his back. Che said it's not prison. Jost said he's just kidding, he's not really scared of these guys. Strowman walked up behind him and yanked off his hat. Jost said it was a tough loss earlier, but he'll get 'em next time. Jost said he works out too. He said he does lat pulldowns and jogs. He asked if any of this stuff is even real. The crowd oohed. Strowman lifted him against the wall and asked, "What do you think!?" [c]
-They showed fans who were upgraded to the front row courtesy of a sponsor.
-Backstage producers and referees yelled at Strowman to set Jost down. Che walked up to him and said to Strowman, "He's real dumb." Strowman said he'd see him at WrestleMania. Che said from now on they will go to the bathroom together.
-The Revival were introduced in the ring.
-Caruso interviewed Black & Ricochet backstage, asking how they respond to critics who say they don't deserve this opportunity. Black said they will prove they belong. Ricochet said they are excited and humbled and ready. He said the stakes are high, but he's ready to fly even higher.
(6) THE REVIVAL (Scott Dawson & Dash Wilder) vs. RICOCHET & ALEISTER BLACK – WWE Raw Tag Team Title match
They cut to a break a few minutes in. [c]
Back from the break Ricochet rallied and played to the crowd. Roode and Gable stomped away on Dash. The ref called for the bell. Fans booed.
WINNERS: Ricochet & Black via DQ.
-Ricochet and Black complained to Roode and Gable afterward. Cole said you can't blame them for being mad. Roode and Gable complained about them getting the title shot in just two weeks. Ricochet & Gable knocked them out of the ring, then backflipped off the ropes and sat mid-ring. Fans cheered as Black's music played.
(Keller's Analysis: That felt like a heel turn for Roode & Gable, but you never know with WWE these days. Roode & Gable have a point, but interrupting the title match was a step too far to justify.)
-Cole hyped the WWE Network special on Roman Reigns tonight after Raw. [c]
-Stephanie entered the ring with the Raw Title belt. Graves said he's not sure what's about to happen, but it's sure to be epic. Cole hyped the Fastlane reunion of The Shield. Renee hyped Triple H and Batista face-to-face next week, "if Batista has the guts to show up." Graves said he's gotten text messages from sources assuring him Batista will be there. Stephanie said anything can happen on The Road to WrestleMania such as the return of Reigns and the reformation of The Shield, or we could see Rousey vacate the Raw Title just weeks before WrestleMania. She threw to a replay of Rousey laying the belt on the mat last week. Stephanie said it's time to rectify the situation. Charlotte made her ring entrance. Graves said he can't think of a more fitting champion. Cole speculated Charlotte might be the Raw Champion in Pittsburgh next week for Raw. She was all smiles. Stephanie "wooo'd" and then Charlotte "wooo'd." Stephanie then introduced "The Man" Becky Lynch. Graves said she's the antithesis of a champion. Becky walked out, still using a crutch.
Cole said the McMahons, by reinstating Becky, are trying to "cover their backside" after what Rousey did last week. He said they needed to rectify the situation, so "they brought back the fan-favorite Becky Lynch." Fans chanted "Becky! Becky!" Stephanie said Charlotte will face Becky on Sunday as long as Becky signs a "hold harmless" legal agreement which means she won't sue WWE should anything further happen to her knee "or any other body part." Becky looked over the contract, which had some unusually large fonts on the cover page. Charlotte told "Becks" to sign it. Charlotte said the other option is for Becky to hand the title to her queen. Becky said she beat her on one good leg at the Royal Rumble, so she can beat her right here, right now with just one working leg. Steph said she has to sign the contract and it has to be notarized first. She said then they can go at it at Fastlane. Becky signed it. More "Becky!" chants. Stephanie said it's now official. They cut to the parking garage where Rousey marched angrily into the arena. [c]
Ronda Rousey marched out, stared a hole in Stephanie, and said she didn't vacate her title, she just wanted to give her a week to think about it. She said she wanted Stephanie to include Becky, not exclude her. "Now give me my title back," she said. Fans were not crazy for Rousey here. Stephanie handed her the belt back. "Here you go, champ," she said, as if Rousey was a 9 year old girl. Stephanie said she still has to do business, so Charlotte and Becky will still wrestle at Fastlane, and if Becky loses, she's done, but if Becky wins, she will be added to the Raw Women's Title match at WrestleMania. Stephanie asked if that satisfies Rousey. Stephanie asked if that's what the fans wanted. She seemed to expect a huge cheer, but it was mixed.
Rousey said she makes WWE too much money for her to fire her. She said she can go rogue whenever she wants because Stephanie values her bank account more than Charlotte and Becky's "frail little bodies." Rousey said she worked her ass off and did everything she could to respect the business and exceeded every expectations and poured her heart out for them and sacrificed her body for them. She said then they booed her at Staples Center and cheered for Becky. She said she is done pretending and she is no longer there to entertain them. She said she could break Charlotte and Becky's noses with a sneeze.
"I am not your dancing monkey, not anymore," she said." Damn your fantasies, damn The Man. No more Mrs. Nice Bitch." She kicked Charlotte, but the camera was in too tight to shoot it. She went after Becky and pounded away at her. She applied an armbar. Charlotte teased entering the ring, but took a deep breath and dropped to the floor. Rousey turned back to Becky and punched away her in the corner. Fans booed. Cole said this is the Rousey many people expected when she first came to WWE. Graves said she loves it. Rousey applied an armbar again. Cole noted that Becky already signed the "hold harmless" agreement. Rousey went back after Becky again as Charlotte watched from a safe distance on the stage. Rousey went after Becky's arm again. Rousey let go and stood and strutted in the ring. Fans booed as Rousey stood over Becky's body and put her boot on her head. Cole said Rousey has snapped. Graves said Becky was being mauled, then added, "This isn't social media, Becky, this is the real world." They replayed Rousey's rant. Her music played as she paced over Becky while Cole recapped everything.
-Caruso interviewed Stephanie backstage. Caruso said she seemed to do Ronda a favor. Stephanie said Rousey showed her true colors and proved she is the animal she believed her to be. She said she has no regard for anyone – not her opponents, the audience, or WWE. Steph said she feels bad for Becky. She said she is sick to her stomach. "Who the hell does Ronda Rousey believe she is to do that?" she said. She said she can't wait to see what happens at WrestleMania, whether it's just against Charlotte or also Becky. She said they're going to get one hell of a match either way and she can't wait to see what happens. Stephanie said she has a lot to think about before next week. "This behavior needs to be addressed," she said.
(Keller's Analysis: That's a lot to digest. Chaotic and worthy of some discussion. Is this the right time and circumstances to apparently turn Rousey heel? It's so strange having Stephanie cut a "spirited babyface promo" decrying Rousey's actions, but add in that this shows she was right about her all along. Fans are going to resent that there seems to be no chance of a Rousey vs. Becky match one-on-one unless Charlotte just voluntarily bows out under false pretense, but because she's believed to be scared to be in the middle of all of that.)