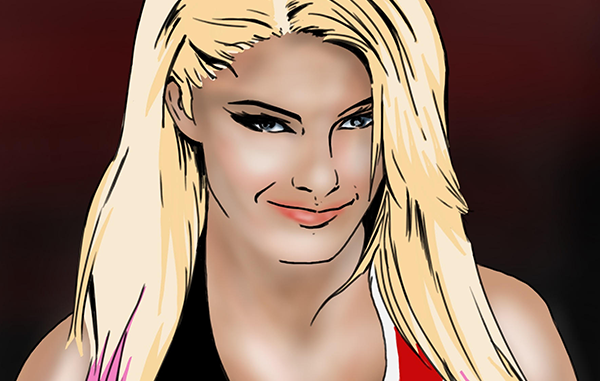 ---
SPOTLIGHTED PODCAST ALERT (YOUR ARTICLE BEGINS A FEW INCHES DOWN)...
---
WWE MONDAY NIGHT RAW PRIMER
APRIL 29, 2019
LEXINGTON, KY. AT THE RUPP ARENA
AIRS ON USA NETWORK, 8:00PM EST
BY FRANK PETEANI (@FrankPeteani), PWTORCH CONTRIBUTOR
Announcers: Michael Cole, Corey Graves, Renee Young
Arena and Items Advertised by WWE
We think the Superstar Shakeup is complete now, as you never know given last week. Our attention is fully on Money in the Bank coming Sunday, May 19 as we get ready for the annual event which will give one man and one woman an opportunity at a world championship of their choosing at any time in any place via cashing in the briefcase. Last year saw "Team Little Big" become successful as Alexa Bliss won the woman's MITB and cash in on Nia Jax the same night to become Raw Women's Champion. Braun Strowman won the men's but cashed in unsuccessfully on Roman Reigns for the Universal Championship in a Hell in a Cell match at the aforementioned named PPV last September in part to outside interference by Brock Lesnar. (Weren't Hell in a Cell matches supposed to prevent that?)
That was then and this is now and tonight, the Rupp Arena in Lexington, KY. plays host to WWE Raw. The arena is the home of the vaunted and frequent NCAA Champion, Final Four, Elite Eight, and Sweet Sixteen participant Kentucky Wildcats. WWE has had shows here going back to 1992 including Superstars of Wrestling as well as WCW with a few episodes of….sorry to remind you of this…Thunder. Raw's last appearance was in 2010. On that show current Raw wrestlers The Miz, Alicia Fox, Zack Ryder, Natalya, The Usos, and Heath Slater were a part of that roster and participated in separate matches on the show.
Here's what's advertised for tonight's show:
Matches & Segments:
A WWE Money in the Bank Edition of "A Moment of Bliss"
Storyline Follow-Up:
A phenomenal foe for the Beast Slayer
Call him Robert Roode
Cesaro and Samoa Joe become Raw superstars
Man down (but not out)
The "Firefly Fun House" is open
A Moment of Bliss: Raw Money in the Bank Participants Revealed
Last week on Raw, we found out that Alexa Bliss will have her "Moment of Bliss" to reveal the Raw participants in both the men's and women's Money in the Bank ladder matches at the aforementioned PPV coming to us on Sunday, May 19 from the XL Center in Hartford, CT.
There are leaked photos in "local advertisements" of the possible participants on various wrestling websites and Twitter. On the men's side it shows Drew McIntyre, Cesaro, Rey Mysterio, and Ricochet from Raw. The Smackdown participants shown are Aleister Black, Andrade, and Lars Sullivan. For the women it shows Tamina, Sasha Banks, Natalya, and Naomi from Raw. From Smackdown it shows Bayley, Carmella, Ember Moon, and Sonya Deville.
I'm not confirming any of this and will wait to find out the actual participants starting tonight.
Frank's Analysis: While I don't care to give credence to "leaks," the participants do seem plausible. If Alexa is just going to announce the Raw participants, it looks like we won't get any qualifying matches or learn the method as to how said participants got into the match. WWE does what's convenient for them. One thing is for sure, if the announcement will be made on a Moment of Bliss, some sort of chaos will ensue as has happened time and time again on this segment. My early feelings on MITB are Andrade for the men's and Bayley for the women's, but I need to see more in the next few weeks to make a better prediction.
Universal Champion Seth Rollins' Next Challenger is Phenomenal
We finally know who will challenge Seth Rollins for the Universal Championship, and that's none other than former 2-time WWE Champion and 2-time U.S. Champion A.J. Styles. Styles won his triple threat match against frequent foe Samoa Joe and Rey Mysterio to open Raw last week. Baron Corbin defeated Drew McIntyre and Miz, leading to the main event which saw Styles defeat Corbin. It was a renewal of a feud from 2017 which saw Styles drop the U.S. title to Corbin while they were on Smackdown.
Styles had been a staple of the live version of Smackdown which started in 2016 which the implementation of roster split 2.0. With this year's shakeup, Styles looks to duplicate his success on Raw as he pursues the top championship right out of the gate. You could certainly call this a dream match of "indie darlings" as both men have history of working their way up on the independent scene. They wrestled in 2006 in the NWA Midwest promotion. Here's that match if you want to check it out:
Both have been at TNA and Ring of Honor throughout their careers. Here's Styles talking a little trash in a WWE.com exclusive after last week's Raw:
Frank's Analysis: My first inclination was that they're going to this match too soon, and I still feel that way somewhat. The other side of me thinks this could be starting a long arching story between these two, as you could no doubt have a 3-4 match series if handled right. Styles showed some of his heel persona in that exclusive. You wonder with the move to Raw, and having an immensely popular Rollins on property, if Styles is turning heel as a result of this feud. The breadcrumbs have certainly been dropped for a turn to seem plausible. Time will tell. Look for them to start teaming over the next few weeks and having tension as WWE has typically done in situations like these in the past. This also helps to get Seth Rollins title run off to a good start instead of working with (yawn) Baron Corbin or Bobby Lashley. You probably want to hold off on Drew McIntyre as I would think he'd be next in the line for Universal Championship and you don't want to beat him any more than you have.
That 'Stache… How "Roode"
Any fans of Full House or Fuller House get that Stephanie Tanner reference?
Last week, Bobby Roode told us he is to be referred to as Robert Roode. He talked about shedding "150 lbs of dead weight," referring to Chad Gable who was shipped off to Smackdown. Here's the WWE.com exclusive from prior to Raw where Roode "reintroduced himself":
Roode, and his mustache, would go on to defeat Ricochet in about 11 minutes. Ricochet you could say shed some weight of his own as Aleister Black, whom he had been teaming with recently and even won the NXT Dusty Rhodes Tag Team Classic, was shipped off to Smackdown. I doubt Ricochet would call him dead weight though. Roode looks to continue his heel singles run tonight.
Frank's Analysis: I don't have a lot to add here other than at least Roode is finally getting a heel run in singles competition. I can do without the mustache, the same way I didn't need Cody Rhodes' mustache about six years ago, but I suppose it draws heat good or bad. The defeat of Ricochet is eye-opening given how he'd been hot lately even though he was in a tag team and his overall popularity in NXT (like that means anything, right?).
Cesaro and U.S. Champion Samoa Joe Calling Raw Home
Prior to Raw last week, it was speculated that Cesaro and U.S. Champion Samoa Joe would be moving back to Raw one week after the actual Superstar Shakeup. Cesaro had previously been a member of Raw with Sheamus as The Bar and won multiple Raw Tag Team Championships. It was their best-of-seven series in 2016 ending in a tie that lead to then-Raw general manager Mick Foley putting them together as a tag team. After multiple attempts, they would end New Day's reign of 483 days in November of that year.
(FYI: This was done after New Day conveniently broke Demolition's 478-day record for holding any tag team championship. Demolition had become part of a class action lawsuit against WWE for failing to protect wrestlers from traumatic brain injuries just three months earlier.)
Last week, Cesaro defeated Cedric Alexander who had come over from 205 Live.
U.S. Champion Samoa Joe moves back to Raw after spending the past year on Smackdown. He frequently challenged A.J. Styles for the WWE Championship in an intense feud that lasted from SummerSlam until Crown Jewel.
Frank's Analysis: The B-Team (Curtis Axel & Bo Dallas) were also quietly moved to Smackdown as well as Jinder Mahal with the Singh Brothers. The announcers didn't explain the moves. It's been talked about until we're blue in the face. WWE does what they want and makes up the rules as they go along. With that said, I'm cautiously optimistic Cesaro can shine as a singles wrestler although we've been down this road before. I'd be leery of a 50/50 booking situation with Cesaro and Cedric as that just feels like something WWE would do in their way to keep both men strong. I'd of kept Joe on Smackdown, but they should be fine now with Andrade and now turning Kevin Owens heel after a brief babyface run.
The Lady and the Man Continues
Last week, Lacey Evans and Raw & Smackdown Women's Champion Becky Lynch were at it again. She told Becky a lady is always in control of her emotions, and will teach her how to respect a lady. Becky responded by saying fans want to see her slap the head off her shoulders, and at MITB she will go back to "collecting debts."
Becky would go on to defeat Alicia Fox, but was treated to Lacey's Woman's Right immediately following the match. The next night on Smackdown, we learned Becky will not only have to defend her Raw title against Lacey at MITB, but will have to defend her Smackdown title against long-time rival Charlotte Flair. I'll have more on that tomorrow.
MITB will be "double duty" for the man. We continue the path towards that tonight. I'll let Twitter take it from here:
https://twitter.com/laceyevanswwe/status/1121014966612561920?s=21
https://twitter.com/laceyevanswwe/status/1121119057464504322?s=21
https://twitter.com/laceyevanswwe/status/1121593296973959168?s=21
https://twitter.com/laceyevanswwe/status/1120653217816248320?s=21
Frank's Analysis: For me, so far so good with Lacey Evans. She has sold her character both on the mic and through social media, and the feud with Becky feels genuine and real. They've been wise not to put her in matches but I don't think they can hold off on that much. She will have to get in the ring and show what she can do, and prove to be a credible threat to Becky. Look for another match with Natalya and perhaps Naomi as a result of their little Twitter exchange.
The Firefly Fun House
Last week, we found out from where those creepy buzzard and witch promos were coming. As we suspected, they were portending the return of Bray Wyatt. We had not seen Bray on TV since around last summer when he was teaming with "Woken" Matt Hardy.
What we didn't expect was the debut of the Firefly Fun House, of which Bray is the "host." It's an act similar to that of Pee Wee's Playhouse and Blue's Clues. Bray, looking much trimmer and with his hair and facial hair significantly cut, happily said hello and introduced us to his "friends." They were Mercy the Buzzard and Abbey the Witch, explaining the characters we've seen recently. Many have speculated Mercy is a callback of sorts to Waylon Mercy, a character from the mid-1990s to whom Bray has been compared. You could say Abbey the Witch references "Sister Abigail," the sister to whom Bray has frequently discussed through the years. Nonetheless he said we would love the characters.
He talked about being a bad man, but has changed and has been barbarically punished for his sins. He cut a cardboard stand-up of his previous persona with a chainsaw, and happily said he would see everyone next week. Here's the clip of the debut and some tweets from Bray throughout the week:
https://twitter.com/wwebraywyatt/status/1120698164745506816?s=21
I love stockholders!

And I love all of you!#FireFlyFunHouse #ImissRoman#Kayfabe#NFLDraft #BabyShower#ProcessOverOutcome#ABBYtheWitch#Maestro#Indiana#Pecs #Merch#JasonBaker

— Bray Wyatt (@WWEBrayWyatt) April 25, 2019
The same debut aired on Smackdown. Bray is listed as a Raw wrestler on WWE.com. Lord only knows what to expect tonight as we continue to get re-acquainted with one Mr. Wyatt.
Frank's Analysis: Who knows what to expect from this. Many have speculated that this could be some sort of spilt personality and I would tend to agree. Listen, we wanted something different for Bray and we got it. There's a lot of ground to mine but keep this is mind, this has to end up in the wrestling ring. We've seen plenty of "out there" characters that didn't translate to much in the ring, and the previous version of Bray Wyatt is no exception.
Other Possible Items for Tonight
• Sami Zayn was at it again putting down the fans last week. He showed vacation photos from various locations but admitted he felt depressed and anxious knowing his WWE return was imminent. I'm certain he'll have some comments for Lexington, KY., not because I think anything bad about the city, but it just feels like city into which Sami would love to tear.
Start Time & Matches Advertised on the Arena Website
The Rupp Arena's website advertises a start time of 6:30 p.m. They advertise a six-man tag match featuring Seth Rollins & Braun Strowman & A.J. Styles vs. Baron Corbin & Bobby Lashley & Drew McIntyre. They incorrectly show Aleister Black appearing, as he has been moved to Smackdown.
---
Follow Frank on Twitter @FrankPeteani. Questions and discussion are welcome. Thank you for reading!