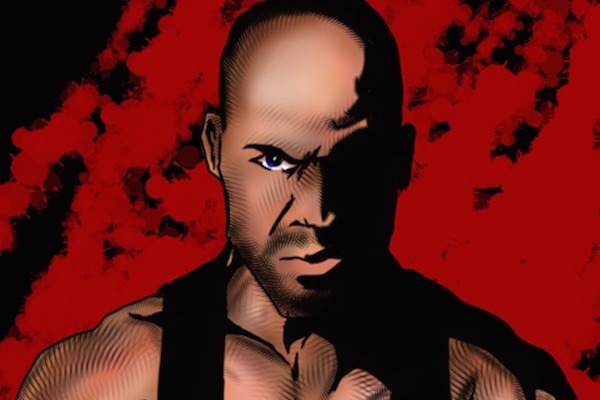 ---
SPOTLIGHTED PODCAST ALERT (YOUR ARTICLE BEGINS A FEW INCHES DOWN)...
---
TNA star Kurt Angle says he has been offered "something" by TNA when his contract expires in a few months, but he's not sure if he will accept the offer.
"After (TNA's European Tour) in January I'm going to take a break from wrestling and I'm not sure what I'll do after that, I'm leaving the door open. That will be my final tour and what a fitting way to end my time in TNA is to go to the U.K. and to be able to perform and wrestle in front of those great fans in Manchester, London, and Birmingham," Angle told reporter Josh Modaberi in a new interview.
"I've talked to TNA and they've offered me something and asked me to think about it, which I will do but I'm really looking forward to spending some quality time with my family and then see where it goes from there."
Angle also re-visited a hypothetical match against Daniel Bryan, who Angle can relate to in the injury department.
"f I had to pick one guy to wrestle to end my career with it would be Daniel Bryan," Angle said.
"I think Daniel is an amazing wrestler and I know him and I would be able to have an incredible match similar to what Shawn Michaels and I did at WrestleMania 21. He is an extraordinary talent especially in the ring, they don't get much better than him – he is the one I would like to get my hands on somewhere, sometime I would love that match."
Angle added that Bryan is "his own worst enemy" in the ring: "Daniel is always bumping, his high running knee he takes a bump, when his flying through the ropes he's taking a bump, but that's his style and he's not going to change the way he wrestles, he's going to wrestle like that until the day he retires. I just hope he gets another chance to get back in the ring and finish his career the way he wants to before he retires."
Before finishing out his TNA run on the European Tour, Angle travels to the U.K. for a one-man Q&A tour November 18-23. Angle noted that he believes the European talent that TNA has recruited to the roster has helped the promotion during a roster transition.
"We have a great locker room at TNA and there is a lot of new talent and it's been refreshing, I've finally been able to get my hands on some new, young fresh talent this year. I had a lot of fun working with both Eric Young and ECIII, two guys I hadn't worked with much before," Angle said. "I think the guys from the U.K. are doing really well, Drew Galloway, Rockstar Spud, and Bram all really stand out for me."
[ Read More: Angle's Full Interview. Angle's "Golden Truth Tour." ]