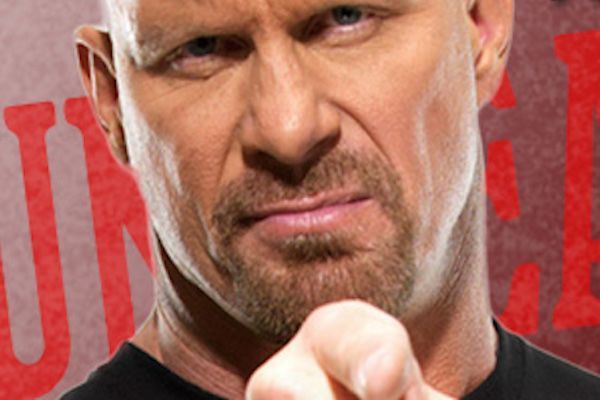 ---
SPOTLIGHTED PODCAST ALERT (YOUR ARTICLE BEGINS A FEW INCHES DOWN)...
---
TORCH TODAY – Wednesday, November 25
MORNING UPDATE
– PRO WRESTLING TV: It's a huge night of wrestling for the three major shows. WWE's NXT show has two title matches, a Takeover re-match, and a Finn Balor-Samoa Joe title contract signing for the London Takeover special in December. Title matches include Bayley vs. Eva Marie for the Women's Title and Dash & Dawson vs. The Vaudevillians for the Tag Titles.
TNA wraps up the round-robin portion of their TNA Title tournament. Matches include Bobby Lashley vs. Austin Aries, Davey Richards vs. Robbie E., and Drew Galloway vs. Rockstar Spud. A 16-person bracket will be complete after the show.
Also, ROH ends its Wednesday night run on Destination America. The final airing after TNA Impact will include Jay Lethal vs. Roderick Strong for the ROH TV Title.
– WWE NETWORK HIGHLIGHTS: NXT airs at 8:00 p.m. EST and replays at 11:00 p.m. The Network also has a new episode of "Unfiltered" hosted by Renee Young with guest The Miz at 4:30 and 9:30 p.m.
– Jim Ross joined "Stone Cold" Steve Austin on the latest episode of "The Steve Austin Show." Ross noted that he does not think he would fit in today's WWE TV announcing environment, but he would like to call wrestling again. Ross and Austin broke down other big wrestling topics on the podcast. (Full Recap at PWPodcasts.com)
– PWTorch has confirmed that NXT wrestler Solomon Crowe (Sami Callihan) asked to be released from his WWE contract and was granted the request. Callihan has been used sparingly at the NXT TV tapings this year, increasing frustration with his status. (Radican Reports)
– WWE Hall of Famer Mick Foley has vowed to find something else to watch besides WWE TV after disagreeing with the latest Creative direction coming out of Survivor Series. Foley's frustrated comments were picked up by CBS Sports.
– WWE Intercontinental champion Kevin Owens was interviewed on WIBC Radio in Indianapolis promoting the Smackdown TV taping last night. Owens relayed the advice from "Stone Cold" Steve Austin ten years ago to keep talking and never stop running his mouth to get noticed. Owens also noted that he was inspired to become a wrestler by British Bulldog, then Shawn Michaels, then Austin through the eras of his fandom.
– Recent TNA Hvt. champion Ethan Carter III commented on his approach to playing a heel in an era of "cool heels" getting the wrong kind of positive reaction from fans.
"It's very hard to dislike cool-ass moves because they're cool-ass moves and cool-ass moves are cool. If you're an antagonist that's cool, it kind of defeats the purpose a little bit so for me, personally, I try to stay away from that. I try to see where other heels, bad guys, villains are going and what they're doing and I just try to be the opposite of it as much as possible," ECIII said on the Busted Open satellite radio show. "But even for me, when I'm doing promos, wrestling matches, it comes to a time where I have to do things to at least have some credibility attached to what I'm doing. It's a very slippery slope as well, but I just got to find the right balance, I think." [ FYI: Busted Open with Doug Mortman and Dave LaGreca airs three times per week on SiriusXM Rush 93 and on the SXM App. More info at BustedOpenNation.com. ]
– Former WWF/E champion Bob Backlund commented on out-living many of his peers in an interview at a book signing in Massachusetts on Sunday. "My family was more important to me. Most of the people who did them (drugs and steroids) are not here today. I won in the long run," Backlund said. (Full Interview at MassLive.com)
– After "The Rock" Dwayne Johnson's episode of "Oprah's Master Class" aired on OWN, Rock received positive feedback on Twitter for speaking out on depression, helping others stay in the battle. Rock noted on the show that he battled depression in-between his football and wrestling careers in the mid-1990s when he was unsure what direction his life would go.
"You just feel like you're alone. You feel like it's only you. And you're in your bubble," Johnson said. "You have to hold onto that fundamental quality of faith. Have faith. And on the other side of your pain is something good."
– Great Khali will be part of a new pro wrestling initiative launching in India in February 2016. With pro wrestling's popularity growing in the country, and with TNA and WWE visiting the next two months, Khali has been called upon to help inspire youth through wrestling with a new mentoring programing. (Report at India.com)
– Former WWE Diva Stacy Keibler and her new husband, Jared Pobre, have reportedly bought a $20.5 million mansion in Beverly Hills, California. According to RealtyToday.com, Keibler & Probe purchased a 14,000-square-feet home with eight bedrooms, nearly ten bathrooms, a ballroom, and many other accommodations. Probe, an entrepreneur, recently sold a home in Newport for $8.875 million.
– Former TNA regular Crimson (Tommy Mercer) is headlining a wrestling benefit show in Portland, Tenn. on December 11. Also scheduled are "Superstar" Bill Dundee and Ricky Morton. (Local Report)
– And, finally, the latest U.S. TV import to the U.K. is … Redneck Island, the CMT reality show hosted by "Stone Cold" Steve Austin. Season 1 is scheduled to debut on Freeview channel TruTV in 2016, reports The Mirror.