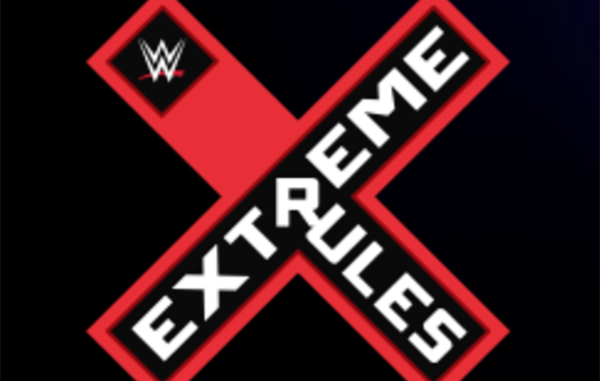 ---
SPOTLIGHTED PODCAST ALERT (YOUR ARTICLE BEGINS A FEW INCHES DOWN)...
---
So it's possible, even likely, that I'm going to get all of these wrong.
Be warned as well that these predictions are going to be very much against the grain. I'm trying something different with this one.
1. Rich Swann and Sasha Banks vs. Noam Dar and Alicia Fox (Pre-show?)
Look, we've gone from eight matches at Backlash to six matches on this one. We know from that that the main event is going to go on for a long time (I have 41:17 in the pool) but other than that I can't see many matches going the distance. As such, I don't know if this is going to be a pre-show match or not. I wish I did because that is probably going to result in different outcomes.
I know I'm one of very few, but I like what's happening right now with Sasha Banks. Her feud with Charlotte resulted in good matches but Sasha had practically no character development since the day she turned face in the first place. Sure the whole dancing with Rich Swann thing was a bit silly, and the hair pulling with Alicia Fox was annoying, but at this point in her career it's the right time for Sasha to give something back. This uses her popularity to shine a spotlight on Alicia Fox and 205 Live.
As such, this could go a few ways. Whoever scores the pin here is undoubtedly heading to bigger things. Alicia Fox? Short feud with new champion Bayley. Sasha Banks? Long feud with current champion Bliss. The same can be said of both cruiserweights.
If it's pre-show, faces win, with Sasha pinning Fox. If it's on the pre-show then it's not important. If it's on the main show I expect Dar to pin Swann, probably while Sasha and Fox are fighting on the outside.
Winner: Sasha and Swann if pre-show or Fox and Dar if main show
2. Hardys vs. Sheamus and Cesaro (Raw Tag Team Championships)
A lot of people have been asking why, if given the choice of stipulation, Matt Hardy would choose a cage match. Jeff certainly didn't look happy when that choice was made but, to be fair, Matt was always the brains behind the operation. In my mind that's a fairly easy answer; they just had one at Wrestlemania. Jeff can still jump off a cage (which he definitely will) and they can still hit poetry in motion off a cage (which they definitely will)
I see them having a great showcase match, taking a solid beating and then retaining their titles. My reasoning is pretty simple. Who are the faces in the tag division now? You have the Hardys, you have Enzo and Big Cass (who clearly have something else to be getting on with) and you have Heath Slater and Rhyno. As such, if Sheamus and Cesaro win the belts, who exactly are going to challenge them next? They've already beaten all of the other teams in one tag team turmoil match.
Meanwhile, on the heel side, we have Sheamus and Cesaro, The Club and The Revival. Those are much more prominent teams right now based on current booking.
Winner: Hardys
3. Neville vs. Austin Aries (Cruiserweight Championship)
Please god can we end this feud now? They've elevated both TJP and Gallagher to a level now where they have another challenger lined up for either and both of these 2 guys. Meanwhile 205 Live is dying a death because of the lack of star power. Neville has to be there weekly. We need to see Kalisto there. Aries needs to be properly elevated. Yes, we occasionally need to see someone like Sasha Banks on the show.
Just put the belt on Aries already. At this point there will be no losers from that result but there's going to be a ton of losers if it once again goes the other way.
Winner: Austin Aries, please.
4. Dean Ambrose vs. The Miz (Intercontinental Championship)
Until recent weeks I was absolutely certain that The Miz would be the next IC champion. Literally since the shake-up I've been watching and waiting for The Miz to finally be given his chance and, in the triple threat against Rollins and Balor he not only got his chance but proved he was worthy of wrestling in that vaunted company.
But then Goldust had to reappear, didn't he?
I'm confident that this is Goldust's last run. Who knows, it could potentially be the last run for R-Truth too. Putting the belt on Goldust, for however short a time, would be a classy move for such a long serving veteran.
Do the WWE hold Ambrose in too high regard to lose clean to Goldust? No. No, they do not. WWE do not view Ambrose as particularly marketable beyond the ring and they're right to think so. Will they have The Miz lose here in order to push the Goldust storyline forwards? Yes, they would. He's a heel so having him lose doesn't matter much. He's that sort of heel.
The big question really is what are they waiting for? Why isn't Goldust vs. R-Truth on this card? Are they waiting until Goldust has himself a championship to lose?
Then there's the DQ thing, which could be a red herring. It makes too much sense for a quick DQ win to make the title change hands. Ultimately, is it necessary to give The Miz the win in that way? Does he need further development as a heel? Yes, he does. If you saw Wrestlemania there wasn't a single person booing The Miz – one of the top heels in the company. The Miz is so close to being face it's untrue. He's the anti-hero we all want, let's be honest.
There is a lot more at play here than there was previously, but I'm going to have to stick with my original gut instinct.
Winner: The Miz
5. Alexa Bliss vs. Bayley (Women's Championship)
A Kendo stick on a pole match? Raw is WCW.
This match, by the by, is not going to be all that extreme. Let's be honest, there's only one weapon likely to be used and it's going to be used briefly at most. The in-ring wrestling should be adequate. The storytelling is one note at best. Will Bayley get the stick? Yes. Will she use it? Yes.
Then Nia Jax. Bliss barely needs to be involved really but that's fine; Bayley and Jax need the heat much more than Bliss does. This match is unlikely to go very long.
Winner: Alexa Bliss via Jax
6. Bray Wyatt vs. Finn Balor vs. Roman Reigns vs. Seth Rollins vs. Samoa Joe (UV number 1 contendership)
41:17, just as a reminder.
Rumours have been all over the place for weeks on this one. The booking has been all over the place and this is one of the rare times when that makes sense. Samoa Joe is the only one who doesn't already have a storyline with Lesnar. He does have a current feud with Rollins though, so I think we can eliminate him. Rollins is the other half of that feud, while also having no real feud with Lesnar since a match almost 2 years ago at Battleground 2015. Rollins is in a big face push right now and can't really afford a big loss to Lesnar at this point. I would eliminate him on that basis.
That leaves what I consider to be 3 genuine contenders. Firstly, we have Roman Reigns. Everyone always expects Roman Reigns to win. A lot of people actually want Roman Reigns to win because they're already sick of Lesnar holding the title and never appearing. Imagine that amplified all the way to Wrestlemania when Roman Reigns is actually expected to win the title. For me, it's too early for Reigns.
Then you have Bray Wyatt. Oh, if I could. Wyatt has done by far the most to keep Brock Lesnar looking and sounding good through all of this. His promos have been excellent ever since moving to Raw and, after a good push to the top on Smackdown, Wyatt looks like a serious player. For me, it's been built too much. Plus, Wyatt is in the middle of being re-established as the perfect foil to Roman Reigns. That is a genuinely worthwhile rivalry that I want to see more of.
That leaves me with Finn Balor; the player in all of this that Paul Heyman singled out as Lesnar's ideal next opponent. Red herring? I'm not sure. That said, Finn Balor has not had the chance to be firmly established in front of the Raw audience and is likely considered the weakest overall in this match. It's clear that whoever wins here is headed towards a major loss against Lesnar. It should be a face. It should be an underdog. It should be Finn Balor.
It would help Balor to have it out of the way so that he could move on to other storylines. You have feud options with Joe, Wyatt, The Miz and beyond and that's before his upcoming heel turn so that the club can line up against The Shield, whether said club featured Anderson and Gallows or Dash and Dawson.
Winner: Finn Balor
I'll see you for another live Twitter session during Extreme Rules 2017.
---
NOW CHECK OUT THE PREVIOUS COLUMN: WWE BACKLASH PREDICTIONS – Tom Gets It Wrong: Orton vs. Mahal, Styles vs. Owens, Nakamura vs. Ziggler, Usos vs. Breezango