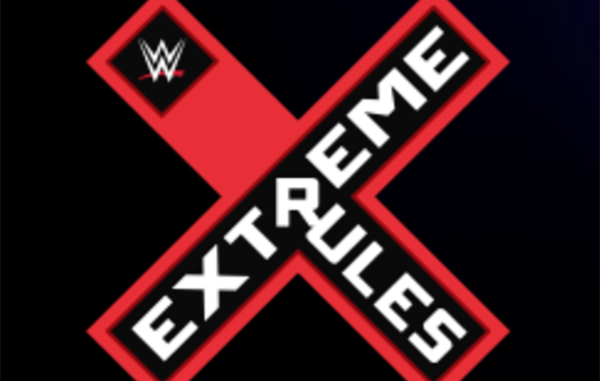 ---
SPOTLIGHTED PODCAST ALERT (YOUR ARTICLE BEGINS A FEW INCHES DOWN)...
---
SASHA BANKS & RICH SWANN VS. ALICIA FOX & NOAM DAR
With the majority of Raw's top male stars all participating in one match, the WWE had to look outside the box a bit to find a unique contest to fill out the bottom half of Extreme Rules. Partnering that with the need to expose the Cruiserweight Division a bit more led us to this interesting mixed tag match. While this will certainly won't steal the show it was a smart move to inject Sasha Banks into a 205 Live driven storyline to bring more eyes to the product. Plus, the build has been entertaining to see play out.
While there has been much animosity between these 4 I am not sure where a victory or defeat leaves each team. Dar and Swann are not in contention for a title shot any time soon while Banks and Fox couldn't make a case for a Women's Championship match simply by picking up a victory here. At the end of the day this match is providing a platform for the cruiserweight wrestlers involved to be showcased and I expect them to put on a good performance, but not much else should come out of this contest.
My Pick: Sasha Banks & Rich Swann
CRUISERWEIGHT CHAMPIONSHIP SUBMISSION MATCH: NEVILLE (C) VS. AUSTIN ARIES
In his third attempt to with the Cruiserweight Championship, this is "put up or shut up" time for Austin Aries. Neville hasn't beat him clean, but a loss is a loss nonetheless and A Double is starting to run out of opportunities.
While I believe that Neville should win this match given his track record and performances as of late, the WWE has done very little to build up any babyface opponents on 205 Live to be the next credible challenger. Should Neville defeat Aries yet again, this could be even more evidence to support the idea that The King of the Cruiserweights could be in for an extremely lengthy title reign. Unless someone like Jack Gallagher, Mustafa Ali or Rich Swann scores a quick roll up win and takes the title from Neville in shocking fashion, I don't see anyone on the roster being at the same level as the  current champion. A loss however, would make the most sense. Neville would still own two victories over Aries and would allow WWE to extend the program while they prep the next challengers.
Austin Aries has done a tremendous job as an edgy babyface for 205 Live and has made the most of his opportunities when getting TV time on Raw. That being said, I am not sure it was exactly what WWE had in mind as he has not heated up the 205 Live brand as much as the company had hoped. As mentioned above, a victory for Aries seems like it would be the best choice. A Double would get a much needed win on a big stage and will be able to continue his work with Neville which has been outstanding to watch thus far. If he were to lose to Neville again, regardless of how the finish plays out, it will most likely be the last opportunity he gets for a while. Further, it will call into question what plans WWE has for Aries moving forward. A second-tier program within the Cruiserweight Division just seems beneath him at this point. Maybe a move up to a full time spot on Raw could be in the works, or even a switch to Smackdown which would give him an opportunity to work higher up on the card.
My Pick: Austin Aries
TAG TEAM CHAMPIONSHIP STEEL CAGE MATCH: THE HARDY BOYZ (C) VS SHEAMUS & CESARO
Thankfully this match has a steel cage to differentiate itself. It seems like we have seen these four wrestlers in some sort of match every week on Raw for the last month or so. Sheamus & Cesaro have done a great job of committing to their heel characters but the chemistry between them and The Hardys seems to be a bit off. They have made this into a compelling story that has made for some good TV segments.
Much like Austin Aries, the team of Sheamus & Cesaro are also in a situation where they need a win on Sunday in the worst way. Not only have these two come up short in recent championship opportunities, but have also been on the losing end of the majority of singles and multi-man matches on Raw recently. A victory here could really help boost the momentum of this team given their recent turn. More importantly, it would keep them in a relevant storyline heading into the summer. If they were to come up short it would most likely begin a run of meaningless matches in the mid card until they either break up or reenter the title picture with renewed momentum down the road.
While I have really enjoyed the return of Matt & Jeff Hardy I still haven't figured out just what WWE has in store for them. They have done an amazing job since returning at Wrestlemania and while they are not what they once were in the ring, they most certainly bring eyes to the product and liven up the show. After defeating Sheamus & Cesaro so many times on television they could afford a loss knowing they have a future championship rematch. Fans would still be firmly behind them regardless. If they were to retain their titles, it would indicate that WWE is waiting for the right team to finally take down the Hardys and make a big impact. Maybe a returning Scott Dawson & Dash Wilder?
My Pick: The Hardy Boyz
INTERCONTINENTAL CHAMPIONSHIP MATCH: THE MIZ (C) VS. DEAN AMBROSE
It was puzzling to me to see both of these men switch brands to begin with. The Miz and Dean Ambrose had prominent roles on Smackdown each week and a case could have been made for both of them to get a future shot at the World Championship opportunity given the blue brand's roster. Yet here we are. With a stacked main event scene and a withering mid-card on Raw, it would be surprising to see anything other than a Miz victory on Sunday. Especially given the stipulation.
Dean Ambrose has definitely improved his overall character in recent weeks and has played very well of off Miz since this rivalry was renewed. If Ambrose does come out victorious he would be able to rid himself of The Miz's criticisms and prove that he is a worthy champion. The problem there is – there aren't too many credible mid-card heels for Ambrose to work a title program with if he moves on. After all that Miz has been said about Dean's credibility as champion, he would most certainly need to be protected in defeat. Look for outside interference the disqualification stipulation to come into play here.
The Miz seemed destined for a main event run on Smackdown and I truly believe the WWE benefits from someone like him holding a title. The work he has put in over the last year has absolutely warranted a significant role on TV and this could be the way to do it. If Miz does stand tall it would allow WWE to keep these two together and prolong the perfect story of The Every Man vs. The Movie Star. On the flip side, if Miz does lose I would only hope that it is for good reason and WWE has much more in store while Ambrose holds on to the Intercontinental Championship.
My Pick: The Miz
WOMANS CHAMPIONSHIP KENDO STICK ON A POLE MATCH: ALEXA BLISS (C) VS. BAYLEY
The "Bayley, This is Your Life" segment notwithstanding, Alexa Bliss has made quite the impact on Monday nights since joining Raw while Bayley has gone in the opposite direction. While the gimmick attached to this match may be a bit hokey, the story of whether or not Bayley could be violent has been quite captivating to say the least.
Alexa Bliss is by far the best female talker on Raw and could easily explain away any loss as she has before. With the way these two have been booked in recent weeks it looks like she may have to do it again. A loss wouldn't hurt Alexa's credibility one bit, and if she proves to be wrong about the assumption that Bayley doesn't have an extreme side… so be it! After all, she is a heel isn't she? She wouldn't be the first one to underestimate a babyface. If Bliss does come out victorious it would speak volumes about how WWE feels about Bayley being atop of the women's division, as well as how much trust the company has in Bliss. She would then move onto another challenger, but the only babyfaces on the roster at the moment would be Sasha Banks, Mickie James, and Dana Brooke. One thing I can say for Alexa is that her in-ring skills are catching up to her mic work and a fantastic match with Bayley could help further legitimize what she is capable of and how far she's come.
For Bayley, this is one of the biggest matches of her main roster run. Fan support has started to dissipate and she has also been backed into a corner by the creative team. She has been portrayed as a fan-girl week in and week out and every opponent of hers has gone out of heir way to bring it up every chance they have. Bayley taking this match to the extreme and really laying in her offense could go a long way in changing the perception the mainstream fans have of her. She can finally be seen as a real threat, win or lose. If Bayley does walk out of Extreme Rules with the Raw Women's Championship after an impressive match it would do wonders for her character and also show that WWE still sees her as a major player. If Bayley does lose here though, it is hard to see her fitting into any major plans moving forward. With rules being thrown out the window, she will not be able to claim that she was cheated out of this match, its all or nothing.
My Pick: Bayley
NO. 1 CONTENDER FATAL 5 WAY MATCH: FINN BALOR VS. SAMOA JOE VS. ROMAN REIGNS VS. BRAY WYATT VS. SAMOA JOE
This match is incredibly interesting in the sense that the winner here may be nothing more than the next victim of Brock Lesnar. Sure, the new #1 contender would get a push heading into his championship match, but does anyone truly believe that The Beast Incarnate would lose the Universal Championship at (gulp) Great Balls of Fire?
Guys like Samoa Joe and Seth Rollins could almost immediately be removed from the favorites list. Not only do they have unfinished business with each other, but both would be money making opponents for Lesnar down the road on a much bigger stage. When it comes to Finn Balor, WWE showed their hand a bit when he was overwhelmingly praised by Lesnar's advocate, Paul Heyman. It is still so early in Balor's return and after gaining so much momentum it is hard to imagine that he would be fed to Brock.
Next we have Roman Reigns. Now, using the same approach as I took with the previous 3 participants, no one could ever imagine that WWE would waste Reigns vs. Lesnar at Great Balls of Fire. Especially with so many rumors of these two squaring off at next year's Wrestlemania. Not so fast. Reigns has shown a consistent mean streak of late and would absolutely be a credible opponent for Lesnar right now. In this situation though, there would need to be some help from a returning Braun Strowman. Regardless of how long WWE says he will be out for, it is likely a decoy to set up a surprise return. This would allow Lesnar to retain the title, put heat back into the Reigns/Strowman feud, and tease just enough of Brock/Roman to leave people wanting more.
That leaves us with Bray Wyatt, who makes the most sense in this situation. On a card that will surely have a number of solid PPV matches, WWE has the opportunity to take a chance and possibly catch lightening in a bottle featuring Bray working with Heyman on the mic and Lesnar in the ring. This situation provides Lesnar with a solid first title defense against a different type of wrestler than we have seen oppose Brock in quite some time. Its an opportunity for Wyatt to really prove himself, too. Plus Bray would have a much needed victory over Raw's top stars at Extreme Rules under his belt which is an added bonus.
Regardless of who wins or loses, the performances and character development in this match is the most important thing. We will be watching 5 main event stars trying to steal the show and showcase everything they can do. This will be really fun.
My Pick: Bray Wyatt
I hope everyone enjoys the show!
---
NOW CHECK OUT THE PREVIOUS COLUMN: PPV OUTCOME & IMPLICATIONS – WWE EXTREME RULES: Fatal Five-way, Hardy vs. Sheamus & Cesaro, Ambrose vs. Miz