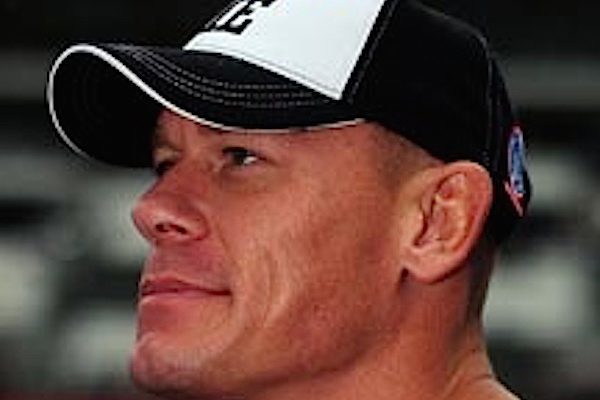 ---
SPOTLIGHTED PODCAST ALERT (YOUR ARTICLE BEGINS A FEW INCHES DOWN)...
---
TORCH TODAY – Tuesday, March 14, 2016
– TRIBUTE: Old-school wrestler Charlie Fulton died over the weekend at the age of 67, reports the Marion Star newspaper. Fulton wrestled from the '60s until early '90s before retiring to train the next wave of wrestlers, including former TNA star Chris Harris. According to his wife, Fulton died of congestive heart failure, which she says Fulton struggled with for 33 years.
– PWTorch editor Wade Keller is back on "Stone Cold" Steve Austin's podcast this week breaking down the "WWE Roadblock" special. Listen HERE.
– At MMATorch.com: Even more fall-out from the stunning double main event results from UFC 196.
– Paul Heyman has signed an exclusive content deal with Yahoo Sports centered on WrestleMania. Heyman will provide "behind-the-scenes" content during Mania Week highlighting Brock Lesnar and himself on Yahoo's "The Wrap" blog.
"[Yahoo] reached out to me and they wanted to do something that starts on the Turnstile blog with some wrestling content, but also then expands throughout Yahoo," Heyman told The Wrap. "It became a distribution deal for all things Paul Heyman, Heyman Hustle, and the Looking4Larry agency."
– Injured WWE star Cesaro told CBS Pittsburgh that he is "very bummed" about missing WrestleMania while still recovering from a shoulder injury at the end of 2015. Cesaro said he will hopefully be able to get back in the ring "in a couple more months."
– Dreamwave Wrestling has booked Bret Hart for his first post-surgery independent appearance on April 9. Hart is scheduled to sign autographs and pose for pictures, plus speak to the live crowd during the "Anniversary VII" show in LaSalle, Illinois. Also scheduled are Johnny Gargano, A.R. Fox, D.J. Zema, Candice LaRae, Heidi Lovelace, and more stars. (Event Info at DreamwaveWrestling.com)
– NBC Universal and Dish are going back-and-forth on a carriage dispute, which WWE highlighted during Monday's Raw episode. On Tuesday, Dish followed a breach-of-contract lawsuit against NBCU, claiming that the company violated the terms of their 2013 deal, reports Deadline.
"Dish's goal is to reach a mutually beneficial deal with NBC. However, based on NBCU's actions to date, Dish currently expects to file for arbitration, which would prevent NBC from blacking out Dish customers. In the event of arbitration, affected programming would remain available during that process, and for the foreseeable future," Dish wrote, accusing NBCU of "hostile messages" toward Dish subscribers about a potential black-out.
– CHIKARA founder Mike Quackenbush launched an online campaign, #MASKcrusade, on Monday. With the Hasbro-owned property "M.A.S.K." being revived by comic book publisher IDW, Quackenbush is campaigning to write the comic series. He is seeking support through social media to raise awareness and capture the publisher's interest. He's written seven books and has a long list of magazine publishing credits to his name.
Quackenbush, who turns 40 later this week, recently began a role as guest coach at the WWE's Performance Center. Last month, he also spent time producing live events for NXT, and led fundraising efforts to combat human trafficking at National Pro Weestling Day. (Read More @MikeQuackenbush)
– ECWA has announced all eight competitors for the 20th Anniversary "Super 8" tournament scheduled for April 23. The list includes Jason Kincaid, Papadon, John Skyler, Sean Carr, Robbie E., Danny Inferno, D.J. Zema, and 2008 champion Aden Chambers. (ECWA Event Info)
– USA Today released a sneak-peek of Dolph Ziggler starring in a new WWE Studios movie "Countdown," along with Kane. The movie is scheduled for release on April 5.
– "The Rock" Dwayne Johnson took time away from filming the "Baywatch" movie to visit a pediatric center in Savannah, Georgia over the weekend. Johnson met with various children battling illnesses. (Story at WSBTV.com)
– James Laurinaitis, the NFL son of "Road Warrior" Animal, is still searching for an NFL team. Laurinaitis has reportedly met with seven different teams trying to find a new home after the St. Louis/L.A. Rams cut him during the off-season. (NOLA.com Report)
– Sean Waltman, Scott Hall, Jerry Lawler, and Jimmy Hart all got together to attend a Memphis Grizzlies NBA game over the weekend. NBA's official website covered the meeting at NBA.com, which included an in-game bit at half-court.
– Also in Memphis, the "Memphis Heat" documentary will re-premiere for the five-year anniversary on Thursday, March 24 at Malco Paradiso Theater in Memphis. Jerry Jarrett is scheduled to attend. A soundtrack to the movie will be available on Friday, March 25 at Memphis area record retailers and online.
– Following the death of Japanese legend Hayabusa, the FMW promotion announced plans for a tribute show on April 27 in Tokyo. Also, proceeds from shows in March will go to Hayabusa's family. (Details via PuroresuSpirit.net)
– Finally, WWE top star John Cena's new Fox TV series "American Grit" premiers one month from now on Thursday, April 14.
Prepare to witness the ultimate test of strength. #AmericanGrit premieres April 14 on FOX! @JohnCena https://t.co/5QFjCndoF9

— American Grit (@AmericanGritFOX) March 14, 2016