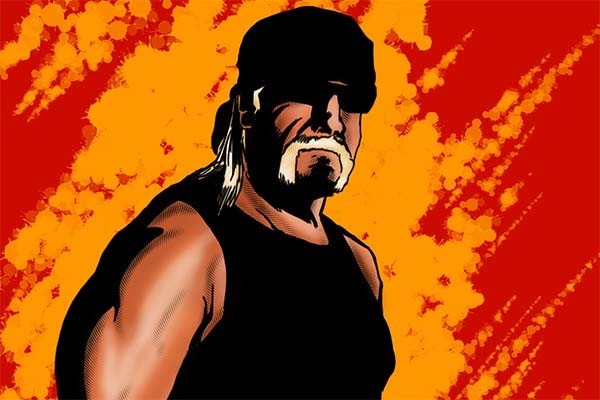 ---
SPOTLIGHTED PODCAST ALERT (YOUR ARTICLE BEGINS A FEW INCHES DOWN)...
---
Hulk Hogan vs. Gawker Trial Aftermath – May/June 2016
June 6 Update
Court records show an order was issued on Monday denying Gawker's request to disqualify Judge Pamela Campbell from Hulk Hogan's second lawsuit against the website.
Judge Campbell will continue as judge after the two sides went back-and-forth arguing for and against the same judge from the original lawsuit in Florida court.
In the second suit, Hogan is seeking damages for Gawker allegedly leaking audio tapes that were sealed in the original lawsuit, which cost Hogan his job and reputation.
May 31/June 1 Update
From May 18 until the end of the month, there was not much activity in the second lawsuit filed by Hulk Hogan against Gawker, et al. in Florida civil court.
On May 31, Hogan's camp filed an opposition to Gawker's motion to disqualify circuit court judge Pamela Campbell, who also presided over the first lawsuit.
The motion seeks to keep Judge Campbell in-play as the presiding authority over the second legal action against Gawker, claiming the website leaked the contents of sealed audio recordings that cost Hogan his WWE job last year.
On June 1, Gawker filed a reply to the plaintiff's motion to oppose disqualifying Judge Campbell. Details of Gawker's reply were not made available by the court.
The second suit has not yet advanced to the point of a hearing scheduled to review the case.
Week of May 16
– Regarding Hulk Hogan's second lawsuit filed against Gawker on May 2, Gawker responded on Monday with several court filings.
Notably, Gawker filed a motion seeking to disqualify court judge Pamela Campbell from presiding over the second lawsuit.
Gawker was displeased by Judge Campbell's handling of the first lawsuit that resulted in Hogan receiving a $140 million judgment against Gawker.
Hogan's second lawsuit seeking damages for Gawker allegedly leaking sealed information in July 2015 was also assigned to Judge Campbell in Pinnelas County Circuit Court.
Week of May 9
– There was not significant activity this week in the new lawsuit filed by Hulk Hogan against Gawker related to Hogan's allegation that Gawker leaked confidential information to the National Enquirer in 2015.
Part II – Monday, May 2 & Tuesday, May 3
The updated court records show a busy Monday for Hulk Hogan's legal team.
– Hogan's camp filed a fresh lawsuit against Gawker in the same Pinellas County circuit court, as reported by the New York Post. Recurring character Judge Pamela Campbell is also the judge for the second suit.
In the new lawsuit filed Monday, Hogan is suing Gawker, Cox Radio, several individuals associated with Florida radio stations accused of leaking the tape to Gawker, California law firm Keith M. Davidson & Associates, and New York law firm Don Buchwald & Associates. The defendants were served on Tuesday.
The Post reports that Hogan is alleging that Gawker leaked the sealed contents from the original lawsuit to the National Enquirer in July 2015 that led to Hogan being fired by WWE.
Hogan alleges that Gawker "slipped the transcript" of Hogan's racially-driven conversation with Heather Clem following their sexual encounter from a decade ago to the Enquirer.
Hogan also alleges that Gawker "had been threatening to release the transcript publicly for months" despite it being sealed by the court. Hogan alleges that Gawker CEO Nick Denton bragged about the information going public just before the Enquirer published the inflammatory comments.
The lawsuit argues that Hogan's "income was cut off, his legacy in entertainment was severely damaged (if not completely destroyed), and his global brand was forever tarnished."
Gawker is currently appealing the original $140 million ruling in favor of Hogan and has denied leaking the transcript.
***