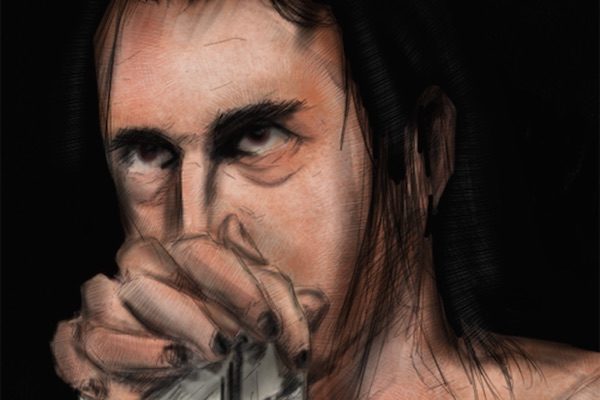 ---
SPOTLIGHTED PODCAST ALERT (YOUR ARTICLE BEGINS A FEW INCHES DOWN)...
---
TORCH TODAY – Sunday, November 15, 2015
– According to the Cauliflower Alley Club, sad news to report on the death of Nick Bockwinkle, who was brilliant in the ring, on the microphone, and behind-the-scenes. Another transcendent wrestling legend has died in 2015, joining Roddy Piper and Dusty Rhodes. Stay tuned for more from PWTorch editor Wade Keller this week.
– Ronda Rousey's loss to Holly Holm at UFC 193 was shocking, stunning, and breath-taking. My first thought was The Undertaker losing The Streak. Rousey was so completely dominant and dismissive of her recent opponents that she seemed invincible and unbeatable; that her run of destruction would continue until she decided there were no more mountains to climb. Alas, Holm humbled the champion, whose star had grown so bright that she might have lost focus along the way. Or, when match-ups are so key in sports, Holm might just be the perfect foe. It will be an interesting climb back up the mountain for Rousey. (Read Full Coverage at MMATorch.com)
– C.M. Punk's UFC debut fight is now being targeted for mid-summer 2016. Over the weekend, UFC president Dana White assured UFC fans that Punk will eventually fight, but he stressed patience. "Let him take his time and work his way in," White was quoted about Punk, who is recovering from a shoulder injury during his MMA training.
– Japanese wrestling legend Genichiro Tenryu's retirement show is live Sunday night from Tokyo, Japan. Tenryu faces IWGP World Hvt. champion Kazuchika Okada in a big-time main event. New Japan is live-streaming the show, which will also be available on-demand, through New Japan World.
– ESPN anchor Jonathan Coachman says they will likely bring SportsCenter to WrestleMania 32 in April in Texas. "We absolutely plan on it and yes I would go and cover it live. Hoping to be in Texas in April. We shall see," Coach replied to a Twitter follower.
– WWE wrapped the European Tour Saturday night and now returns to the U.S. for a big Raw leading into Survivor Series. Fortunately, there were no other major injuries after Seth Rollins tore his knee on Night 1. Perhaps wrestlers were more cautious after seeing The Champ go down.
– WWE NETWORK HIGHLIGHTS: WWE is beginning The Undertaker Week with Survivor Series 1990. Undertaker's WWF/E debut PPV is airing throughout the day. The first airing is 3:00 p.m. EST, then at 8:00 and 11:00 p.m.
– Pete Gas, from the Mean Street Posse TV faction, says it's hard to say whether his close friend Shane McMahon will ever return to WWE. "I think it's one of those things where you don't want to live in your dad's (Vince McMahon) shadow. To be honest with you the only person who can truly answer that is Shane. It will always be in his blood to be in the business, whether or not he ever comes back. I don't know, I couldn't tell you. But he's one of those guys that truly loves the business, he loved everything about it but maybe it was something he had to prove to himself," Gas said on the "Two Man Power Trip of Wrestling" podcast.
– The Bella Twins were in Paris, France at the time of Friday's tragic events. According to former TMZ producer Ryan Satin, Nikki & Brie Bella were rushed to a nearby hotel during lockdown as the events unfolded. The twins then flew home to the U.S.
https://instagram.com/p/-E_buusaHx/
https://instagram.com/p/-FAZckikHi/