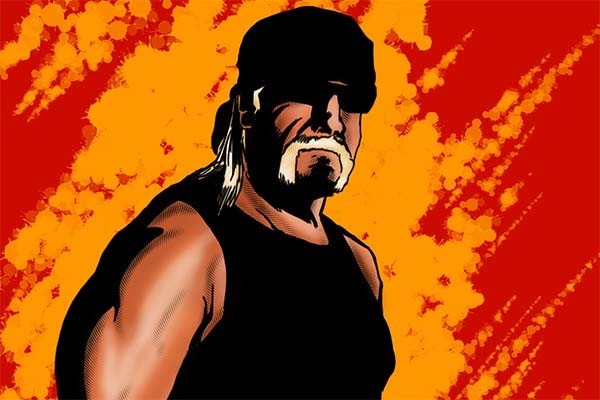 ---
SPOTLIGHTED PODCAST ALERT (YOUR ARTICLE BEGINS A FEW INCHES DOWN)...
---
Hulk Hogan vs. Gawker Trial Aftermath – May 2016
Week of May 23
– Regarding the original lawsuit, Gawker filed a motion on Monday (May 23) opposing Hulk Hogan's motion for final judgment in the case.
Gawker is appealing the $140 million judgment and hearing is scheduled for Wednesday to address the back-and-forth motions filed from both parties.
– The New York Post reported Monday that Hogan's camp is asking Gawker to put up $150 million in order to appeal the suit.
The motion is for Gawker, founder Nick Denton, and reporter A.J. Daulerio to each put $50 million in escrow accounts in order to continue the legal process. Gawker scoffed at the motion in a statement issued to the Post. This will likely be one of the items on Wednesday's agenda.
– Also on Monday, the New York Times published an editorial sympathetic to Denton that was framed as wondering if Hogan is getting third-party financial backing for his legal battle against Gawker.
The editorial dove into the under-belly of investors who provide credit lines to help fund cases that rack up big lawyer fees. The speculation was based on Denton telling the Times that he he has a "hunch" individuals in Silicon Valley are linked to Hogan's defense.
Friday, May 20
– Regarding Hulk Hogan's original lawsuit against Gawker, the back-and-forth continued in legal documents filed Thursday and Friday.
The result was a hearing scheduled for Wednesday, May 25 at 9:00 a.m. EST to determine the next course of action.
In the back-and-forth, Hogan's camp maintained their position of wanting a leave to conduct "post-trial financial worth discovery" to determine Gawker's financial status. Gawker, which is on the hook for a $140 million judgment pending appeal, filed a motion opposing the leave for discovery.
Hogan's camp also filed a statement opposing Gawker's motion for a new trial. This was in response to Gawker attempting to dismiss the case for "fraud on the court" or at minimum seeking a new trial.
Week of May 16
– Regarding Hulk Hogan's second lawsuit filed against Gawker on May 2, Gawker responded on Monday with several court filings.
Notably, Gawker filed a motion seeking to disqualify court judge Pamela Campbell from presiding over the second lawsuit.
Gawker was displeased by Judge Campbell's handling of the first lawsuit that resulted in Hogan receiving a $140 million judgment against Gawker.
Hogan's second lawsuit seeking damages for Gawker allegedly leaking sealed information in July 2015 was also assigned to Judge Campbell in Pinnelas County Circuit Court.
– Regarding the original lawsuit, Hogan and Gawker have gone back and forth this week.
Hogan's side proposed a "final judgment" in the case to finalize the $140 million judgment. On Wednesday, Gawker responded with a motion to dismiss the case "for fraud on the court." Or, alternatively, they are continuing to seek a new trial.
Week of May 9
– There was not significant activity this week in the new lawsuit filed by Hulk Hogan against Gawker related to Hogan's allegation that Gawker leaked confidential information to the National Enquirer in 2015.
– Hogan's attorneys were busy on Monday as it relates to the original 2012 lawsuit against Gawker.
Hogan's camp filed a motion for an "extension of time" for an expedited post-trial discovery to look into the financial backgrounds of Gawker and founder Nick Denton. This was to address (a) Gawker's motion seeking a new trial and (b) whether Gawker can pay the $140+ million judgment against the company.
Attorneys for Hogan filed 27 exhibits on Monday related to Gawker's tax returns, previous hearings, public statements from Denton in TV interviews, family trust agreements, stock interest, Gawker's interest in selling a stake in the company, and other items related to Gawker's financial position.
And, so, the case continues.
– The overall Hogan vs. Gawker legal battle will also be a topic of discussion in Florida law circles.
The Florida Bar's Media Law Conference released their list of topics for a gathering on June 17 in Orlando. Included will be a discussion of Hogan vs. Gawker, with the case built into the title of the conference – "The Privacy Machine vs. the Press: Surveillance, Drones, Body Cams, and Hulkamania." (Orlando Sentinel)
Part II – Monday, May 2 & Tuesday, May 3
Tuesday's updated court records show a busy Monday for Hulk Hogan's legal team.
– Concerning the original lawsuit against Gawker, Hogan's camp filed a motion to strike Gawker's motion for a new trial.
The claimed reasons were "bad faith" and "judicial estoppel," which means they believe Gawker cannot claim foul because of statements or claims made earlier in the legal proceedings. Hogan's camp attached six exhibits they believe backs up their argument.
The next step will be Judge Pamela Campbell ruling on Gawker's motion for a new trial vs. Hogan's side motioning to block a new trial.
– Also on Monday, Hogan filed a fresh lawsuit against Gawker in the same Pinellas County circuit court, as reported by the New York Post. Recurring character Judge Pamela Campbell is also the judge for the second suit.
In the new lawsuit filed Monday, Hogan is suing Gawker, Cox Radio, several individuals associated with Florida radio stations accused of leaking the tape to Gawker, California law firm Keith M. Davidson & Associates, and New York law firm Don Buchwald & Associates. The defendants were served on Tuesday.
The Post reports that Hogan is alleging that Gawker leaked the sealed contents from the original lawsuit to the National Enquirer in July 2015 that led to Hogan being fired by WWE.
Hogan alleges that Gawker "slipped the transcript" of Hogan's racially-driven conversation with Heather Clem following their sexual encounter from a decade ago to the Enquirer.
Hogan also alleges that Gawker "had been threatening to release the transcript publicly for months" despite it being sealed by the court. Hogan alleges that Gawker CEO Nick Denton bragged about the information going public just before the Enquirer published the inflammatory comments.
The lawsuit argues that Hogan's "income was cut off, his legacy in entertainment was severely damaged (if not completely destroyed), and his global brand was forever tarnished."
Gawker is currently appealing the original $140 million ruling in favor of Hogan and has denied leaking the transcript.
***