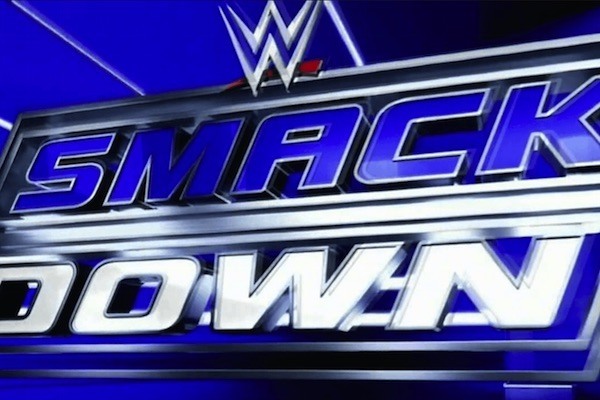 ---
SPOTLIGHTED PODCAST ALERT (YOUR ARTICLE BEGINS A FEW INCHES DOWN)...
---
WWE Smackdown TV & DVR Viewership
Second Quarter 2016
WWE Smackdown had a rough performance in the second quarter on USA Network, highlighting the need for a drastic shake-up. Enter the roster split and going live in the third quarter.
Compared to the First Quarter, Smackdown dipped 9.0 percent in TV ratings, 10.7 percent in TV viewership, and 10.9 percent in total audience (adding in DVR viewing).
VIEWERSHIP
– Smackdown averaged a 1.61 TV rating in Q2, down 9.0 percent from a 1.77 rating in Q1.
The peak rating was a 1.75 on April 7 for the post-WrestleMania show, so no episode of Smackdown in Q2 topped the Q1 average.
The low point was an historically-low 1.51 rating on June 9.
– The first-run airings on Thursday night averaged 2.216 million viewers, down 10.7 percent (about 265,000 viewers) from 2.481 million during the First Quarter.
– DVR viewership was 209,833 per episode, down from 223,846 in Q1. So, there was not a make-up in the original viewership decline.
– TOTAL VIEWERSHIP was 2.410 million viewers, down 10.9 percent (about 300,000 viewers) from 2.705 million viewers in Q1.
DEMOGRAPHICS
– Even more than TV ratings, DVR viewing, and total viewership, Smackdown was hit hard in the key demographics.
Notably, Smackdown's biggest tumble was among younger viewers…
Males 18-34 averaged 0.58 rating, down 24 percent from 0.76 in Q1.
Males 18-49 averaged 0.74 rating, down 18 percent from 0.89 in Q1.
Adults 18-49 averaged 0.66 rating, down 13 percent from 0.76 in Q1.
 2016 WWE SMACKDOWN VIEWERSHIP TOTALS
USA Network
Wk
Date
Note
Rating
Live
DVR
TOTAL VIEWERS
% Chg
1
1/7/16
USA debut
1.93
2,757,000
196,000

2,953,000

2
1/14/16
1.68
2,332,000
213,000

2,545,000

-13.8%
3
1/21/16
Season High
1.87
2,757,000
232,000

2,989,000

+17.4%
4
1/28/16
Post-RR
1.87
2,720,000
250,000

2,970,000

-0.6%
5
2/4/16
1.86
2,664,000
231,000

2,895,000

-2.5%
6
2/11/16
1.72
2,414,000
240,000

2,654,000

-8.3%
7
2/18/16
Brock pre-FL
1.76
2,458,000
221,000

2,679,000

+0.9%
8
2/25/16
 Post-FL
1.74
2,395,000
258,000

2,653,000

-1.0%
9
3/3/16
1.76
2,491,000
220,000

2,711,000

+2.2%
10
3/10/16
Season Low
1.64
2,186,000
226,000

2,412,000

-11.0%
11
3/17/16
1.71
2,260,000
262,000

2,522,000

+4.6%
12
3/24/16
Brock
1.75
2,501,000
220,000

2,721,000

+7.9%
13
3/31/16
Pre-WM32
1.66
2,328,000
141,000

2,469,000

-9.3%
FIRST QUARTER AVERAGE
1.77
2,481,769
223,846
2,705,615
Wk
Date
Note
Rating
Live
DVR
TOTAL VIEWERS
% Chg
14
4/7/16
Post-WM32
1.75
2,444,000
229,000

2,673,000

+8.3%
15
4/14/16
1.70
2,355,000
183,000

2,538,000

-5.1%
16
4/21/16
U.K. SD
1.71
2,431,000
165,000

2,596,000

+2.3%
17
4/28/16
Pre-PPV
1.54
2,109,000
(Yr-Low)
219,000
2,328,000
(Yr-Low)
-10.3%
18
5/5/16
Post-PPV
1.65
2,346,000
217,000

2,563,000

+10.1%
19
5/12/16
1.59
2,262,000
200,000

2,462,000

-3.9%
20
5/19/16
Pre-PPV
1.62
2,295,000
225,000

2,520,000

+2.4%
21
5/26/16
Post-PPV
1.57
2,112,000
n/r
Incomplete
22
6/2/16
1.59
2,169,000
198,000

2,367,000

n/a
23
6/9/16
Year Low
1.51
1,996,000
220,000

2,216,000

-6.4%
24
6/16/16
Pre-PPV
1.56
2,073,000
244,000

2,317,000

+4.6%
25
6/23/16
Post-PPV
1.58
2,145,000
233,000

2,378,000

+2.6%
26
6/30/16
1.52
2,080,000
185,000

2,265,000

-4.8%
SECOND QUARTER AVERAGE
1.61
2,216,692
209,833
2,410,385
-10.9%