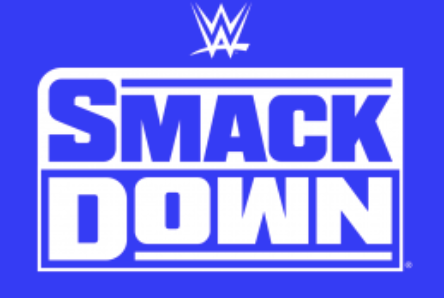 ---
SPOTLIGHTED PODCAST ALERT (YOUR ARTICLE BEGINS A FEW INCHES DOWN)...
---
WWE SMACKDOWN TV REPORT
MARCH 31, 2023
LOS ANGELES, CALIF. (AT THE MAIN DOWNTOWN ARENA ON FIGUEROA ST.)
AIRED LIVE ON FOX
Announcers: Michael Cole, Wade Barrett
Ring Announcer: Samantha Irvin
---
[HOUR ONE]
-After the "Then, Now, Forever, Together" brand stamp, they went right to the arena where Michael Cole introduced the show. "Let's get this party started," he said. "Let's kick off WrestleMania weekend." He hyped key matches and segments.
-The Usos made their ring entrance. Jimmy said tonight is the last Smackdown before "the biggest tag team match of all time." Sami Zayn's music played and Sami and Kevin Owens walked out. Fans sang along to Sami's song as Sami played to the crowd. Sami said they're right that they're one night away from the biggest tag team championship match in WWE history. He said they will put an end to this once and for all at WrestleMania. "But tonight, before we take your tag team championships from you tomorrow, we're going to make sure there is nothing left unsaid between us."
Owens said he wanted them to know that he's pretty conflicted about what he has to do tomorrow night. He said there's a lot of history between him and the Usos. He said when he arrived in WWE, the Usos made him feel like he belonged. He said the Usos would hang out and play with his son when he brought him. He said he felt they could look up to them, but that stopped when they did their cousin's bidding. He said he lost all respect at that point, but it got worse at the Royal Rumble. He told them to look at him when he's talking to them. He yelled that they tried to take his livelihood away from him, and if not for Sami, they might have. He said there's part of him that doesn't want to do what he's going to do, but another part of him can't wait. He said they know what's going to happen – they're going to take their tag team titles at WrestleMania.
Jimmy chuckled and said they did show Owens love when he first arrived "because that's the type of people we are." He said they don't have love for either of them now. He called them chumps. He said he and Jey are the type of brotherhood they want. Sami said blood doesn't just make you family; loyalty also makes you family. Jey asked what Sami knows about that. Sami said he was loyal to them from day one the whole time, but they were the ones who chose blood over loyalty. He said they chose Roman because he was blood even though he's never been loyal to them. That seemed to ring true to Jey who hung his head and looked shaken. He turned around. He turned back and Sami told him the weight and pressure of the Bloodline has always been on them.
Sami said when they take their tag titles, it's the end of Reigns and the Bloodline. "Then you can go back to being just you," he said. "The guys Kevin talked about you being years ago, that everyone in the locker room loved." He said they can go back to "just being the Usos" but they won't have the belts with them anymore. They stared at each other in silence for a minute before Jey said, "Nah, that aint' it." He predicted it'll be the same thing with Sami and KO as always. He said Sami will lose the big match and Owens will stab Sami in the back again. He said meanwhile, they'll be going about their business as the longest-reigning tag team champions in WWE history. Jey said they're sick of everyone saying the Bloodline is going to fall. He said they'll be announced as still tag champs. The Usos left the ring. Wade Barrett said Jey is unshakable in his confidence.
As the Usos worked their way up the ramp, the Street Profits came out to their music. They crossed the Usos and then had a friendly exchange with KO and Sami as they entered the ring.
(Keller's Analysis: Nothing that greatly advanced the storyline, but it covered the major issues of contention between them and also underlined the importance to each team of walking out of WrestleMania as tag champs. Well done.) [c]
(1) MONTEZ FORD (w/Angelo Dawkins) vs. ERIK (w/Ivar, Valhalla) vs. RICOCHET (w/Braun Strowman) vs. CHAD GABLE (w/Otis) – WrestleMania Showcase singles preview match
Cole and Barrett talked about who they thought would win the Showcase match at WrestleMania. When Gable did a little dance (which was pretty funny), Ricochet and Ford dropkicked him out of the ring. Ricochet and Ford then knocked Erik out of the ring. Ricochet and Ford then danced before launching themselves over the top rope. Erik and Gable caught them and overhead tossed them onto the ringside mat. Then they faced off and exchanged some words. [c]
Cole touted the crowd of 16,357 fans. Erik got in some power moves.  Ford flip dove onto a crowd at ringside and then rolled Gable into the ring. Ford and then Ricochet each landed on Gable with top rope moves out of opposite corners leading to Ricochet getting the pin.
WINNER: Ricochet in 9:00.
(Keller's Analysis: The finish was kind of weird with Gable rolling into the ring and into perfect position to be splashed mid-ring. Then Ford hit his top rope move, but rolled to the edge of the ring instead of going for the cover, giving Ricochet the opening to win. Ostensibly Ford was selling having the wind knocked out of him on the splash, so it wasn't that bad, but Gable rolling into position looked silly. The director actually cut away mid-rolling. The match spotlighted the WrestleMania Showcase men's tag match well enough, though.)
-They showed Paul Heyman chatting with the Usos with Solo Sikoa standing behind him. Then Roman walked in and the Usos immediately stood and Heyman tensed up. Reigns sat down. The Usos then relaxed.
-Cole hyped the Cody Rhodes-Roman face-to-face later.
-They showed Bobby Lashley warming up backstage doing pull-ups. [c]
-A video package hyped Charlotte vs. Rhea Ripley.
-Lashley's ring entrance aired. Cole noted he got a pep talk from Daniel Cormier backstage. The ring was full, but before the bell, they cut to another break. [c]
-They showed Great Muta's locker room. A producer came out and his face was covered in green mist. Cole hyped the WWE Hall of Fame on Peacock after Smackdown.
(2) ANDRE THE GIANT BATTLE ROYAL
Braun's ring entrance took place. When Barrett asked Cole for his prediction, Cole predicted Top Dolla because he can't make it over the top rope. The bell rang 47 minutes into the hour. Rick Boogs knocked Corbin over the top rope about ten seconds into the match. Barrett said Corbin told him this was going to be his comeback match. Cole said Cesaro was the first winner of the Andre Battle Royal. Top Dolla went after Lashley, but Lashley eliminated him. Lashley threw others out right afterward. When the Maximum Male Models were eliminated, Barrett said he would have been a good MMM years ago. After Boogs threw some over the top rope, they cut to a break. [c]
Back from the break, Karrion Kross eliminated Xavier Woods. Kross put L.A. Knight in a sleeper and Lashley put Dolph Ziggler in Hurt Lock. They eyed each other, then went after each other. Bronson Reed eliminated Madcap Moss at 9:00. Braun faced off with Reed mid-ring next. Meanwhile, Lashley tossed Ziggler over the top rope. Braun hit Reed, then Lashley went after both Strowman and Reed. Johnny Gargano and Butch then fought mid-ring for a minute with a nice exchange of moves. Knight went after Gargano and tossed him over the top rope. Gargano held on before dropping to the floor, then launched himself at Santos Escobar. Lashley eliminated Gargano a second later. Reed eliminated Butch.
It came down of Lashley, Braun, Knight, and Reed. Reed eliminated Knight, which drew boos from the L.A. fans. Strowman powerbombed Lashley. Reed tossed a celebrating Braun over the top rope onto the ring apron. He then knocked Braun to the floor.
[HOUR TWO]
It came down to Reed and Lashley. Reed set up Lashley for a top rope splash, which Barrett called the greatest move in WWE. Lashley moved, then speared Reed. He tried to throw Reed over, but Reed reversed him. Reed thought he won, but Lashley held on and then re-entered and threw Reed over. Lashley posed with the trophy at ringside afterward.
WINNER: Lashley in 14:00.
(Keller's Analysis: That was a pretty good battle royal. I think Reed could have gotten more from an Andre Battle Royal win than Lashley, but either way is fine since Lashley is a heavily pushed wrestler who lost his planned opponent.)
-They went to Cole and Barrett at ringside to react to the Lashley win. Then Cole threw to a video package on Cody.
-A video package aired on Cody.
(3) RAQUEL RODRIGUEZ (w/Liv Morgan) vs.  NATALYA (w/Shotzi) vs. SONYA DEVILLE (w/Chelsea Green) vs. SHAYNA BASZLER (w/Ronda Rousey)
As Raquel came out, Liv accompanied her and made faces like she's trying to make a grumpy toddler on an airplane laugh. Natalya applied a sharpshooter on Sonya. Baszler broke it up by putting Natalya in a sleeper. Raquel intervened and lifted both onto her shoulders. Sonya clipped Raquel's leg to break it up. Everyone hit each other with a series of rapid-fire moves. Raquel finished Sonya after a Tahana Bomb.
WINNER: Rodriguez in 3:00.
-They showed Rey Mysterio chatting with JBL backstage as a teaser for the Hall of Fame.
-The skit at the restaurant with The Bloodline doing a takeoff on "Goodfellas" aired again. [c]
-They showed Heyman chatting with Reigns backstage as Reigns listened intently.
-They went to Cole and Barrett at ringside. Cole emphatically talked about Rey having a chance to finally get his hands on Dominik in the ring. They threw to a sponsored video package on the Rey-Dominik situation.
-Backstage, Legado del Fantasma chatted with Rey Mysterio backstage. Santos said as a father it breaks his heart to see what he's been going through with Dominik. Rey said he'll teach him a lesson he'll never forget. Santos said they've got Rey's back if Judgment Day plays the numbers game. Rey said if they do that, it'll be done in style. Rey presented them with black t-shirts. They held them up and then turned them around to reveal the LWO – Latino World Order. They happily put the t-shirts on.
-Sheamus and Drew McIntyre made separate ring entrances for the tag match. [c]
(4) SHEAMUS & DREW MCINTYRE vs. IMPERIUM (Giovani Vinci & Ludwig Kaiser)
Cole said Imperium's orders are clear – weaken both Sheamus and McIntyre for Gunther at WrestleMania. They showed Gunther watching on a monitor backstage. The bell rang 30 minutes into the hour. When Sheamus tagged himself in, McIntyre stood at ringside and watched, but he appeared to be less than enthusiastic about standing back in position for a tag. He eventually tagged himself in as Sheamus was setting up for a Brogue Kick. They shoved each other. Vinci and Kaiser then attacked them both. [c]
McIntyre rallied after the break. He set up a Claymore, but Sheamus tagged himself in. Barrett said that was payback for when McIntyre tagged himself in as Sheamus was setting up a Brogue Kick. As McIntyre and Sheamus stared at each other, Vinci knocked them into each other. Vinci scored a near fall. Sheamus delivered a Brogue Kick a minute later to Vinci. McIntyre cut off interference from Kaiser with a Claymore. Sheamus scored the three count. They cut to an unhappy Gunther backstage.
WINNERS: Sheamus & McIntyre in 18:00.
(Keller's Analysis: Good tag match with the expected tension between McIntyre and Sheamus.)
-They went to Cole and Barrett at ringside who hyped the entire WrestleMania 39 line-up. [c]
-They showed the Hall of Fame Class of 2023.
-Cody made his ring entrance. Cole said when Cody was 19 years old, he went to Hollywood to become an actor. Cole said his dad Dusty Rhodes nicknamed him "Hollywood." He said he returned home with his tail between his legs after things didn't work out. He said two decades later he's in Hollywood again looking to live that dream. Cody talked about being in the best shape of his life and how he's trying to be sure his diet and mind is right for the weekend. He then started singing/rapping Tupac's verse on "California Love."
He thanked the fans for letting him be himself. He said he's trying to be poised and controlled. He said that can be a sign something is broken inside. He said the only medicine for him is beating Roman on Sunday. He said the last time they stood face-to-face, Roman laid the title belts in front of him and said he couldn't be "thee guy" in his own company. Cody said that's rich coming from Roman because it took Roman eight years for the investment WWE put him in to payoff. He said, "Oh, it's all good. I thought we were shooting here, cowboy."
He said Roman also said everybody thinks their the guy until they meet the guy. Cody said, "So allow me to introduce myself, Roman Reigns." He said he's not just Dusty's son and Dashing, but he is Roman's successor and the next head of the title and the next Undisputed WWE Universal Champion. Fans cheered. He said on Sunday at WrestleMania, he'll finish – at which point Roman's music interrupted.
Reigns made his entrance, accompanied by Heyman 52 minutes into the hour. Three minutes later Reigns arrived in the ring. He then said, "Los Angeles!" Then he stopped and told Heyman, "You know what, Wiseman? I don't care about any of them." He turned to Cody who leaned in the corner stared back at Reigns. He told Cody, "You see, it's not their turn, it's yours. Cody Rhodes, acknowledge me." He dropped the mic and held up his title belt. Cody walked up to him and stared back. Reign's music played. Cole said there is nothing left to be said. He asked if Cody will finish his story or will Reigns continue his dream.
(Keller's Analysis: There wasn't more to say. Cody did a nice job there being formal and loose at the same time, having fun and exuding appropriate confidence mixed with some humility for the moment at hand. Reigns just exudes that he's a big deal and a mega-star worthy of a big WrestleMania main event.)