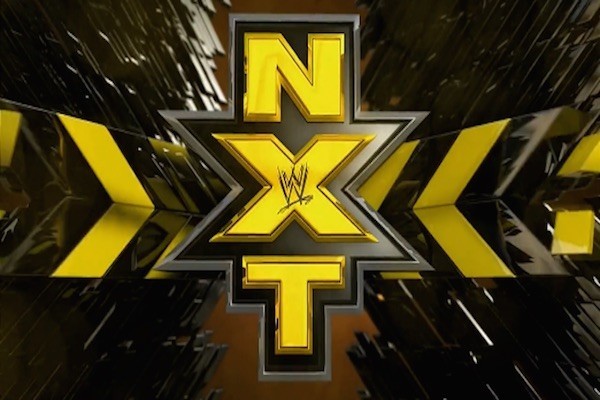 ---
SPOTLIGHTED PODCAST ALERT (YOUR ARTICLE BEGINS A FEW INCHES DOWN)...
---
What worked and did not work on this week's NXT episode? PWTorch specialist Tony Donofrio breaks down this week's NXT episode with the Hits & Column column…
WWE NXT 11/11 Hits & Misses
NXT HITS
– Apollo Crews attacks Baron Corbin: I loved this start to the show after last week's finish to the NXT Title main event. As I said last week, this shouldn't get lost in the shuffle and was a perfect way to underscore that was to showcase it at the top of the show. It was also great to see Crews in a different light; showing some anger and more of an edge, as he should have after losing out on his opportunity due to Corbin. A strong start to this feud and I'm looking forward to see it progress.
– Bayley & Hype Bros vs. Alexa Bliss & Wesley Blake & Buddy Murphy: A fine match that didn't give away too much of Bliss and Bayley to make it feel important when they meet up next week. The tag teams themselves took a back seat on this one, even they were the ones that were most involved in the decision, but for good reason because I feel like the NXT Women's Title should be featured over two tag teams that aren't currently in the tag title picture. More importantly, I'm glad that we didn't see a prolonged "title theft" angle like we saw twice this past year on the main roster with both the Intercontinental and WWE Titles. While it may not seem like a huge deal to some, I was very happy to see that put to bed later in the show.
– Nia Jax vs. Deonna: A perfect, true blue squash match that fits what they're trying to do with Jax just right. I wish we'd see more of the same with how Asuka is featured, as I mentioned last week. What's intriguing is that we haven't yet been tipped off as to whether Jax is a face or heel yet, really. I tend to believe that she's more heel at this point, but I'd be surprised if we don't find out for sure sooner rather than later. Two other things also worth noting: I don't know where they plan on going with Jax and her backstage encounter with Eva Marie, but if you know how I feel about Eva Marie then you know that I feel like the further they keep a rising star from Eva Marie, the better. Having said that, I did like Jax's brief encounter with Bayley and her eyeing up the NXT Title. My biggest concern? That this leads back to her helping Eva Marie get the title. That could end in disaster.
– The Vaudevillians vs. Dash & Dawson (NXT Tag Titles): I really like how this worked on multiple levels. First of all, showing last month's match from the Dusty Rhodes Classic between these two teams was a subtle, yet great way to help explain how Dash & Dawson did earn a tag title match in the non-title showdown. Secondly, Dash & Dawson's singling out of Aiden English and the announcers pointing out the error of Simon Gotch tagging English back in at the end right after he'd finally tagged out was great story-telling from both the wrestlers and announcers. This was a well worked match and it's nice to see heels win a title match cleanly. I look forward to seeing the re-match, which presumably will be at "Takeover" in London.
– Samoa Joe's explanation: I loved Joe's explanation for turning heel against Finn Balor last week. I thought he was very solid on his reasoning. I actually agreed with his points and even started to sympathize with him. However, what helped cement this was a strong heel promo was Joe stating his sense of entitlement at the end of the promo. When you tack that onto how he used one of the referees as a pawn to initiate his attack on Finn Balor, Joe was very effective in establishing himself as a full blown heel on Wednesday night.
– Overall Show: This was not a great show, but each segment had more than enough good to make this a solid show all around and help move along many stories that are now in place.
MISSES
– None: Again, not a perfect or great show by any means. It could be argued that Bayley was made to look a bit silly, but it was a random bump in the road that didn't really do much to hurt her, the credibility of the title, or make her fall into the "miss column."
Tony Donofrio is a Specialist for PWTorch covering a variety of topics and promotions. You can reach Tony at TonyDonofrio@icloud.com or follow him on Twitter @TonyDonofrio.