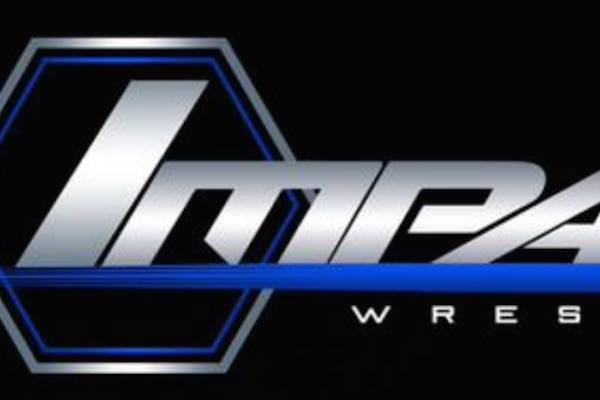 ---
SPOTLIGHTED PODCAST ALERT (YOUR ARTICLE BEGINS A FEW INCHES DOWN)...
---
It will be interesting to see how male-oriented TNA Impact fits on female-oriented Pop TV.
Destination America, despite the disadvantage of being the #88-ranked cable TV channel based on household reach, had a built-in male audience with ghost hunter and BBQ-type shows.
Pop, which is #60 on cable, skews toward female viewers with their original dramas and library content such as "Dawson's Creek," "Days of Our Lives," and "You've Got Mail."
During the current Wednesday night run on Destination America (June to mid-November), Impact skewed 81 percent males 18-49. The split did broaden in recent weeks, shifting to 70/30 during the fall season.
Looking at Pop's top-drawing shows, which are mainly weekend movies, their split is reverse. According to our industry data, "Dirty Dancing" was 30/70 females 18-49, "13 Going on 30" was 44/56, and "P.S. I Love You" was 16/84.
The other interesting aspect about Pop is that even though the channel is available in more homes than Dest. America, their top programs do not draw more viewers.
Recent top airings include "Grumpy Old Men" with 280,000 viewers, "Fried Green Tomatoes" drew 258,000 viewers, Dirty Dancing drew 257,000 viewers, and "The Lincoln Lawyer" drew 209,000 viewers.
Impact should instantly be the #1 show on Pop since they averaged 301,000 first-run viewers on Wednesday nights from June to mid-November.
However, just because Pop is available in more homes does not necessarily mean the audience will grow from Dest. America.
Part of that is a lack of identity, similar to Dest. America going through their own re-branding before landing Impact last year.
Pop transitioned away from the TV Guide Network, which had a built-in history with the channel-scroll and celebrity/pop culture content. However, when they dropped the channel-scroll and re-named the channel, they became just another cable network.
Similar to the deal with Dest. America, it's a chance for both parties to find an identity that they hope sticks. It did not work out with Dest. America, so TNA will try again with Pop TV. The main hurdle to clear in this case is Pop skewing to female-heavy viewership.
Key Stats
Nielsen released their latest cable TV coverage break down over the summer leading into the fall TV season. The rankings show where TNA was and where they will be in the grand scheme of wrestling-carrying networks.
(4) USA Network – 95,567 million homes (82.1 percent of total) – Raw, soon to be Smackdown.
(17) E! – 94,094 million homes (80.8 percent of total) – Total Divas.
(23) Syfy – 93,632 million homes (80.4 percent of total) – Smackdown exiting.
(31) Spike TV – 92,232 million homes (79.2 percent of total) – formerly TNA Impact.
(60) POP TV – 74,618 million homes (64.1 percent of total) – future home of Impact Wrestling; Paragon Pro exiting.
(88) Destination America – 54,426 million homes (48.5 percent of total) – Impact Wrestling exiting.
(107) El Rey Network – 35,645 million homes (30.6 percent of total) – Lucha Underground.