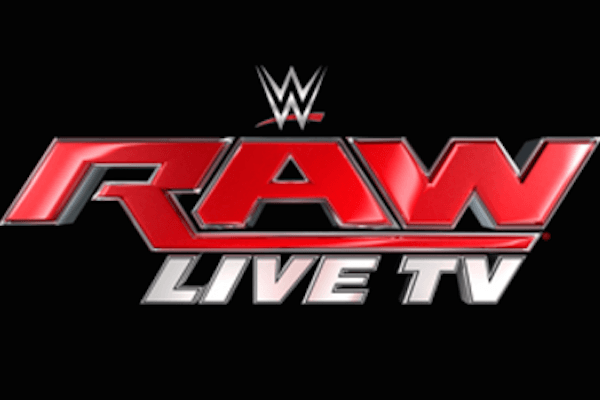 ---
SPOTLIGHTED PODCAST ALERT (YOUR ARTICLE BEGINS A FEW INCHES DOWN)...
---
It's the Royal Rumble fall-out Monday night on Raw…
WWE Raw TV Report
January 25, 2016 – Episode #1,183
Live in Miami, Fla.
Report by James Caldwell (@JCTorch), PWTorch assistant editor
APP ALERT: If you are reading the Report on our new App, for the most frequent updates on this live event (since our App refreshes a few times per hour), visit the mobile version of the report by HARD-PRESSING ON THIS LINK.
VIP MEMBERS: Access your ad-free version by HARD-PRESSING THIS LINK.
The Card
Royal Rumble Fall-out with Triple H the new WWE champion
WWE teasing a "major star" returning to kick off the Road to WrestleMania
Sasha Banks vs. Becky Lynch
***
Raw opened with a recap of last night's Royal Rumble match when Triple H won the WWE Title after Roman Reigns was taken out, returned, and then got eliminated by Hunter.
In the arena, Michael Cole, JBL, and Byron Saxton were on commentary.
Mr. McMahon's music kicked off the show to produce McMahon and Stephanie McMahon walking to the ring with something to say. "Well, shut up!" McMahon opened as the crowd booed. Steph said the crowd just doesn't listen. Ever. Vince said they feel good and they don't care how anyone else feels. He said Roman Reigns is a tough s.o.b., but he is broken. "We broke him in half!" he shouted. McMahon gloated about taking life from Reigns. He then mocked the audience and Reigns for running away when facing adversity. McMahon said everyone stays like that, just like Reigns. Steph sold being overwhelmed by McMahon's antics. "Dad, you're embarrassing me."
McMahon continued that he has a confession to make. His first ever in WWE. Does he enjoy the misfortunes of others? Yes. Just like everyone in the crowd who are broken deep down inside. He said Reigns is miserable and broken in half, just like everyone in this arena. The crowd was a bit indifferent to this speech.
Steph interjected that when you want something done right, you do it yourself. She said everyone thought Reigns was going to overcome the odds they stacked against Reigns and win. But, they had #30 in the bag with Triple H and they had everyone eating out of their hands. She said the audience thought it would be a pipe dream like A.J. Styles or Brock Lesnar. The crowd picked up a Styles chant. Steph let it play out, then said her husband works harder than anyone else on the roster. She said Triple H is a businessman and the Cerebral Assassin.
Out came Triple H in a suit without the WWE Title belt on display. Then, he opened up his suit jacket to reveal the WWE Title belt around his waist. Hunter entered the ring and said it's good to be the king. He said he wants to hand it to one person from last night. Roman Reigns. Not much noise. Hunter put over Reigns to not much noise. He said he could be that good, but today he is not that person. Hunter said Reigns lacks one thing. Respect. He said Reigns doesn't respect anything because he's arrogant and cocky. He said Reigns is great, but he needs to learn his place in life.
Hunter said he could put up with Reigns's disregard for authority, but he could not take his disrespect for this man (Mr. McMahon). Hunter said this man created all of this, and until Hunter's dying breath, this will be his church, law, and religion. Hunter said no one will disrespect him or his religion.
As the audience sat down on the hard camera said, Hunter addressed his legacy. Why would he go after the WWE Title? Hunter said he does not need to be WWE champion, but he wants to be WWE champion. Hunter said people like Reigns should not be champion, so until everyone learns respect, he will be WWE champion. Why? Because I say so. Hunter said he will be champion until — a light "Roman" chant started up 10 minutes into the McMahon Family speech.
[Q2] Hunter finally got an audience reaction to say that disrespect is what he's talking about. He said people like Roman or the fans will conform or cease to exist. Steph asked about WrestleMania. Steph said tonight's Raw will be action-packed and by the end of tonight, they will announce the main event of Fast Lane. And the winner of that match will advance to face Hunter in the main event of WrestleMania. Hunter's music played and husband & wife smooched to celebrate their power and control. Hunter then hugged McMahon.
[ Reax: The audience saw right through WWE trying to push forward with everything centered on D.O.A. babyface Roman Reigns. They didn't bite on anything until ten minutes in with a light Reigns chant, which came across like a pity chant to play along and perhaps get to a conclusion to move on with the show. ]
Announcers: Cole, JBL, and Saxton reacted to the speech. Cole then looked down at his phone with an update. Cole acted like it was breaking news when it was the tweet from 12:33 p.m. with the teaser of a big star returning.
Still to come: A.J. Styles vs. Chris Jericho. That's quite a WWE TV debut for Styles.
[Commercial Break at 8:18]
In-ring: Dolph Ziggler was introduced to the ring back from break. Cole's big description for Ziggler was "he's become an integral part of Total Divas." That's something. WWE cut to Flo Rida sitting ringside watching the action. Ziggler's opponent was introduced as Kevin Owens to a big reaction. Owens limped down to ringside selling the effects of last night's activity, including a brutal IC Title match against Dean Ambrose and the Royal Rumble.
1 — KEVIN OWENS vs. DOLPH ZIGGLER — Match to impress The Authority
Ziggler surprised Owens with a superkick right after the bell sounded. He nearly got a three count out of it. The match then moved to the floor, where they scrapped ringside. A "Fight Owen Fight" chant broke out, then Owens pounded away on Ziggler back in the ring. They cut to an early break with neither man able to sustain control.
[Commercial Break at 8:26. During the break, a spot aired for Bellator MMA in Houston in February.]
[Q3] Back from break, Owens was in control of the match wearing down Ziggler. Ziggler came back with a Fameasser for a close two count. The fight then moved to the top rope, where Owens blocked a superplex and pushed down Ziggler. Owens then shoved Ziggler off the ropes and caught him with the pop-up powerbomb. Owens pinned Ziggler for the win.
WINNER: Owens at 8:47. This was a very babyface presentation for Owens, who took a match the night after a very physical Last Man Standing match against Dean Ambrose, fought through pain one night later, and valiantly won clean. Left is right and right is left tonight.
Backstage: Roman Reigns was shown walking down the hallway. Jo-Jo repeated Mr. McMahon's comments to Reigns about him being a broken man. "He said all that?" Reigns smirked and said those people are ridiculous. He told Jo-Jo to let McMahon and Hunter know he's here and he can't wait to hear this announcement. How would he know about an announcement if he didn't hear the opening promo?
[Commercial Break at 8:36]
Back on Raw, the Social Outcasts were in the ring. Heath Slater shouted out to the crowd and said they have a few things to say. Hold on. Slater noticed Flo Rida sitting in the crowd to resume their issue from a few years ago. Slater approached Rida, warning him to stay put and not make him bad. Adam Rose said when Red Dragon is mad, he spits fire. Curtis Axel yelled at Rose for not making sense. Bo Dallas then challenged Flo to enter the ring and face the four super friends.
Flo Rida hopped the guardrail and told his posse to hang back on the front row. Rida entered the ring, where Slater vowed to embarrass him in his hometown with a rap battle. Rida yanked the mic from Slater and asked if he really wants to challenge him. Slater said not him, but his buddy Bo Rida. Dallas got some props to look the part, then rhymed about Flo Rida being named after this awful state. He added that he has a full house deck of cards like Danny Tanner. Bo dropped the mic.
Flo Rida then offered his own rhymes about cracking his knuckles over Slater's face. He said this isn't fair, like Social Outcasts trying to out-wrestle Ric Flair. (Flair, who is currently a heel on TV, getting endorsed makes sense tonight where everything is backwards.) Flo Rida said Social Outcasts walked into his home, which is now Dudleyville. Pyro hit and out came Bubba Ray and Devon for a tag team battle up next.
[Q4] [Commercial Break at 8:45]
2 — THE DUDLEYS (BUBBA RAY & DEVON) (w/Flo Rida) vs. SOCIAL OUTCASTS (BO DALLAS & CURTIS AXEL w/Heath Slater and Adam Rose)
The match was joined in progress. On commentary, JBL flashed back to the "West Texas Rednecks / Rap is Crap" era of music-related storylines in wrestling. Cole acted like he had no idea what JBL was talking about. Dallas, wrestling in a singlet like a knock-off Kurt Angle, grounded Bubba Ray as Rida and Devon cheered on Bubba Ray. Bubba broke free and tagged in Devon while Bo tagged out to Axel. Devon landed signature offense on Axel, then Bubba tagged back in.
The Dudleys hit a reverse neckbreaker, then Rose and Slater tried to get involved. Flo Rida got involved by dumping Slater into the ring, setting up a confrontation. Rida teased a punch, scaring Slater back into Bubba for a slam. The Dudleys hit the Wassup? headbutt to Slater, then the Dudleys dropped Axel with the 3D. Devon pinned Axel for the win. The Dudleys and Flo Rida celebrated in the ring.
WINNERS: Dudleys at 4:40. An exhibition deal getting a musical act in a harmless lower-card match.
Backstage: Renee Young brought in A.J. Styles, making his first-ever Raw TV appearance. Renee talked about Styles making headlines when he surprised everyone by entering the Royal Rumble last night. Renee asked Styles to explain who he is. Styles said he didn't just make headlines, but turned the whole company upside-down.
Chris Jericho interrupted. He said he's waited a long time to see Styles in WWE. Jericho talked up Styles's career winning a ton of titles, but now he's here at the big-time. Jericho, who was positioned to look much bigger than Styles, said Styles gets a chance to make a huge impression tonight. "Welcome to the big leagues, kid," Jericho said before slapping him across the chest. Styles smirked, they stayed with him for a facial reaction, and Cole hyped the match next.
[Commercial Break at 8:54]
Back from break, Cole relayed an update on Nikki Bella that she will have neck surgery this week that could end her career.
Back in the arena, Chris Jericho's music played to bring out Jericho for a full ring introduction. After a pause, Styles's new beat played to bring out A.J. Styles for a full ring introduction. JBL talked up Styles's track record as IWGP World Hvt. champion and having a similar background to Jericho. This is surreal seeing Styles wrestle a singles match in WWE.
[Q5 — second hour]
3 — CHRIS JERICHO vs. A.J. STYLES — Match to impress The Authority
After the bell sounded, they paused for Styles to listen to an "A-J-Styles" chant. Jericho soaked it up, too, then they locked up as the crowd noted their excitement for the match. Jericho walked into an armdrag, then responded with an elbow. Styles answered with a flying forearm smash.
Back-and-forth they went before Jericho smashed Styles with a springboard dropkick sending Styles crashing to the floor. Styles slowly made his way back into the ring to take a suplex from Jericho for a one count. The announcers continued the narrative of Jericho being in a similar position having to prove himself when he came to WWE from WCW in 1999.
Jericho continued to attack Styles with a dropkick from the second rope. Styles came back with chops to the chest, then his signature flying dropkick after sending Jericho to the ropes. Styles then went for a splash, but Jericho swept his legs out and Styles landed hard on the ring apron. They cut to break with Jericho in control.
[Commercial Break at 9:06]
Back from break, Cole said this is a match you never thought you would see in WWE. Jericho was controlling Styles, who came to his feet, ducked a clothesline, and they collided mid-ring going for cross-body splashes. Styles woke up with rapid-fire strikes, then a flying forearm in the corner. Styles then walked into the Walls of Jericho, but Styles corkscrewed out to escape. Styles followed with a neckbreaker across his knee for a two count.
Styles tried to follow up, but he walked into an enziguiri for a two count. Cole called it a very competitive match. Styles then whipped himself to the ring apron and sprung onto Jericho with a trademark flying forearm smash for a close two count. WWE cut to a replay sponsored by Tapout as both men recovered at 11:30. Jericho tried to follow with a head scissors, but Jericho countered with the Walls of Jericho. Styles fought the hold, then dragged himself toward the ropes as he teased tapping out. But, he made one last effort to make the bottom rope, drawing applause from the crowd.
Jericho waited for Styles to get up, but he missed a clothesline and Styles nailed the Pele Kick. Styles then put Jericho in the corner and climbed to the top looking for a top-rope move. Styles went for a big frogsplash, but Jericho rolled out of the way. Jericho tried the Lionsault, but Styles blocked with his knees. Styles then wanted the Clash, but Jericho back dropped out. Jericho jackknifed Styles, but Styles kicked out just before three and reversed into a pinning predicament for the win.
[Q6] Post-match, the announcers talked up Styles's Raw debut match and wondered whether The Authority was impressed. They replayed the end of the match as Styles posed in the ring and Jericho recovered in the opposite corner. Styles then looked at Jericho and extended his hand. Jericho thought it over. He then shook Styles's hand. They held the pose for a while, then Jericho pulled Styles in close. Big staredown. Styles smiled. Jericho smirked back and left the ring. Styles's music played as Jericho left the ring.
WINNER: Styles at 13:45. Good TV match with WWE investing 20 minutes of TV time with full ring intros, the match, and post-match exchange. The match felt like the tip of the iceberg for Styles and a Styles-Jericho match-up. And, when Styles finally hits the Clash after teasing it in the Rumble and here in this match, that will be something. Styles feels like a big free-agent from a mid-market baseball team making his Yankees or Red Sox debut after being courted in the off-season. Styles just needs to get comfortable in a new environment with added pressure of being in WWE, then the A.J. Styles who just wrapped up a big run in New Japan and ROH will come into focus. (***)
Parking Garage: A long limo pulled up backstage. Cole said the "big star" returning on Raw is here.
[Commercial Break at 9:18]
Back on Raw, Cole noted the presence of the French broadcast team down at ringside.
In-ring: Sasha Banks was introduced to the ring by herself without Tamina and Naomi from Team B.A.D. WWE replayed events at the Rumble when Sasha took out Becky Lynch, then Divas champion Charlotte after the Charlotte-Becky title match. Becky Lynch was out next to face Sasha with revenge on her mind.
4 — BECKY LYNCH vs. SASHA BANKS
The announcers talked about Becky potentially being Divas champion tonight if not for Ric Flair. They also talked up the long-standing friendship between Sasha, Becky, and Charlotte that seems to have gone by the wayside. On cue, Sasha talked trash in Becky's face once the bell sounded. Becky then dropkicked Sasha out of the ring.
Becky nearly got Sasha to submit to the Dis-arm-her, but Sasha countered into a roll-up for a close two count. Becky tried to follow up, but Charlotte suddenly stormed the ring and attacked both women. Charlotte took out both Sasha and Becky, then stood tall in the ring by herself holding up the Divas Title belt. Charlotte then left the ring as Ric Flair waited on the stage.
WINNER: No Contest at 3:35.
[Q7] Locker Room: Goldust went looking for R-Truth, who was nowhere to be found. Goldust put on Truth's headphones and started dancing until Truth walked in to see what Goldust was doing. Goldust, in crazy mode complete with stuttering, said that since the every-man-for-himself Royal Rumble is over, he's in search of a new tag partner. What do you think? Truth was freaked out by Goldust not acting right. Truth said he's a married man, then walked away. Goldust said he was talking about a tag partner. He just wanted to be Golden Truth. Goldust lamented his bad luck.
Up Next: Bray Wyatt vs. Kane.
[Commercial Break at 9:32]
Smackdown plug: Chris Jericho's Highlight Reel will feature Roman Reigns and IC champion Dean Ambrose.
In-ring: The Wyatt theme interrupted to bring out Bray Wyatt and his henchmen. No indignation from the lead announcer, Cole, discussing the Wyatts being eliminated from the Rumble twice, only to return to the Rumble to eliminate Brock Lesnar. Instead, Cole talked about them being impressive in the Rumble. WWE then went to still-photos from last night of Lesnar eliminating all three Wyatt henchmen before Bray Wyatt entered the Rumble. Byron Saxton talked like it was normal that all three henchmen returned to the Rumble to eliminate Lesnar. It's impossible to get heat on heels or sympathy on faces in this environment. Cole tried to blanket it all by saying the Rumble is a No DQ match. In that case, why couldn't Ambrose have just gotten back in the ring and eliminated Hunter to win the Rumble after Hunter eliminated him? The Rumble would never end because someone could always just come back in the Rumble and eliminate someone else. That booking aspect is stupid and illogical.
5 — KANE vs. BRAY WYATT (w/Luke Harper, Braun Strowman, and Erick Rowan) — Match to impress The Authority
Kane and Bray exchanged control as the crowd chanted for Lesnar. Raw cut to an early commercial.
[Commercial Break at 9:42]
Back from break, Bray worked on Kane while security got involved with a fan dressed as a wrestler on the front row facing the hard camera. The crowd then entertained themselves chanting various unrelated items. Meanwhile, Bray slammed Kane with a uranage for a two count. Kane tried to come back with a chokeslam, but Bray ducked out of the ring. Bray used his numbers advantage to knock down Kane before hitting Sister Abigail. Bray covered Kane for the win.
WINNER: Bray Wyatt at 7:08. This never got going with the quick commercial and crowd disinvested on the other side of the break. Plus, the Wyatts are just the Wyatts. They're just kind of there after the Rumble booking undercut any attempt to get heat on the heels.
[Q8] Post-match, the Wyatts went after Kane while the audience watched something else happening in the crowd. After Strowman did his soft-looking bearhug, Rowan and Harper combined for a double slam to Kane. Bray's music played as the four Wyatts posed over Kane.
Next: Rich Brennan will be dispatched to the parking garage to interview the limo to find out who is inside.
[Commercial Break at 9:48]
Backstage: Brennan approached the limo to see if it would give up its secret. A knock on the door and the limo opened its door. The Miz emerged and the crowd booed. Miz talked about social media buzzing over his arrival. Suddenly, a big pick-up truck pulled up in the parking garage. Out came The Rock to a big reaction in Miami. He handed his keys to Miz and told him to park his truck.
Rock, who was sporting an Under Armour logo on his cut-off shirt to promote his business partner, told Miami that he's here. Rock ran into Rick Ross and talked him up, then Rock approached Big Show to reminisce about the Royal Rumble. Rock went back in time to when Show should have won the Rumble, could have gotten the "Mummy Returns" role, could have become a big box office star, and done big things. No dream sequence, unfortunately. Show pretended to cry, then he snapped a laptop in half. Rock said that's awesome. He hugged up Show, then slapped him on the shoulder. Rock shouted that he's coming back.
Suddenly, Rock saw someone off-camera that caught his eye. He paused for a live "Rocky, Rocky" chant, then Rock slowly walked up to Lana. Rock flirted with Lana and quoted Joey Ryan on giving her a mustache ride. Suddenly, Rusev walked up behind Rock, who asked if they're still together. Lana said they're engaged to be married. Rock said that's awesome. He smooched Lana, then told Rusev that she's flexible as heck and they'll have a great marriage.
Rock kept walking down the hallway, then broke the fourth wall talking into the camera that he woke up at 3:45 a.m., just wrapped up 13 hours on the set of "Ballers," and left the set to make it to the American Airlines Arena. He walked past Pat Patterson, then hit the Gorilla position. Rock asked Miami if they're ready, then Rock said it's an honor to come back … home.
[Q9 — third hour] Rock's music played, he smiled, and WWE cut back to the arena as Rock walked out on-stage to a loud ovation in his home market. Rock saluted the crowd on-stage, then walked down to ringside to take a selfie with a fan. Rock entered the ring as Cole called him the #1 international box office star.
Rock asked for the mic and paced the ring before trying to milk a "Rocky, Rocky" chant. Long pause waiting for a chant to pick up. Rock asked Miami if they're ready for WrestleMania (sign point). No, no, no are you ready for WrestleMania? Rock said he's ready for WrestleMania and he plans to go to WrestleMania. So, are you ready? Rock said he's ready, the fans are ready, JBL is ready, Cole is ready, the "other black dude is ready." Saxton played along as Rock smiled at him.
Rock paced the ring again waiting for his next move as the crowd picked up a "Randy Savage" chant. Rock spotted the source of the Savage chant with the wrestling impersonators now positioned off-camera on the front row. Rock said it's time for him to go off-script. He left the ring and walked up to the Taker, Savage, Austin, and Hulk Hogan impersonators to ask them who they are. And, Hogan is back on TV somehow, someway.
Rock got back in the ring to get back on track. Suddenly, New Day's music interrupted. Big E. did the big voice-over introduction, then the tag champs danced out on-stage to interrupt Rock. Xavier Woods spoke first that the "black guy at the announce table" is Byron Saxton. Kofi Kingston then talked about "the black guys Rock does know." Kofi, Xavier, and Big E. talked about New Day putting a whooping on Rock's cousins, The Usos. Kofi then asked Rock where his gold is. Wait, they all have gold. Two tag belts and a trombone.
Xavier said what they're trying to say is they are the WWE World Tag Team Champions. Rock continued to listen as New Day droned on. Big E. then brought up LeBron James leaving Miami for Cleveland, like Rock leaving Miami for Hollywood. Rock continued to pace the ring as Rock tried not to sell the effects of a long day. New Day then started dancing and working the trombone.
Rock, having listened to the promo, prepared a rebuttal as Big E. told the crowd to pipe down. Rock said he knows who they are. Yes, they are the tag champs, obviously very entertaining, and yet they still wear llama penises on their heads. This of course produced a "llama penis" chant. Xavier said these are unicorn horns. Oh, sorry, sorry. Rock said those are corns all right, like chocolate cornholes. Rock said the Big One is getting upset now. Rock said Big Momma is so big and strong, yet so nerdy.
Rock said they are live, this is Miami, and the world is watching. So, this is a ring, those are ropes, so why don't they get in the ring, let him take the trombone, and shove it all three of theirs candyasses. Big E. called for a champions huddle to discuss. Rock told them to stop huddling and get in the ring. Xavier said if he wants to see this get real, too bad. "Good-bye!" Xavier shouted.
[Q10] New Day left up the ramp, but The Rock called them back. Rock said here's how this works. He has a plan, then a plan on top of a plan. He said Plan A did not work, but Plan B always works. What's Plan B? Rock said it's Family. The Usos's music played to bring out Jimmy & Jey Uso to attack New Day and get a positive reaction after not having a good night at the Rumble.
The Usos ran over New Day, feeding them to Rock in the ring. Double superkick to Xavier, then a spinebuster from Rock. Rock then hit the People's Elbow on Xavier. Rock yanked the mic and said they will see everyone at WrestleMania. Rock tossed the mic and his mic played as Cole hyped Rock live on Raw tonight.
[ Reax: That was something. Rock never got around to saying what he will be doing at WrestleMania, but that's apparently for another time. ]
Still to come: Reigns & Ambrose vs. Rusev & Sheamus in tag action.
[Commercial Break at 10:18]
6 — NATALYA & PAIGE vs. ALICIA FOX & BRIE BELLA
Back from break, the Divas were already in the ring for the "comedown" tag match of the show. Cole linked them to Total Divas, which has a new episode tomorrow night. Chaos broke out early with the match paced to go short. Brie, the presumed heel, but maybe not, did Daniel Bryan's Yes! kicks to get a reaction. Tag to Paige, who dropped Brie with the Paige-Turner for the pin and the win.
WINNERS: Paige & Natalya at 2:45.
Promo: WWE's B.A. Star initiative in Miami was profiled. They showed faces and heels speaking to kids at the rally. Why would anyone listen to Miz, who plays an annoying heel on TV? They closed with a photo-op of super-smiley Stephanie posing with kids.
WWE immediately went to mad-face Steph and split-personality Triple H in a graphic for The Authority announcing the Fast Lane main event later tonight. And, the undercutting continues.
[Commercial Break at 10:28]
[Q11] Rumble Flashback: Kalisto won back the U.S. Title from Alberto Del Rio last night at the Royal Rumble.
Back on Raw, The Miz was in the ring to complain about being interrupted. Suddenly, Kalisto's music played to bring out the new U.S. champion. So, Kalisto and Miz shared the stage at the B.A. Star rally earlier in the day – as documented just one segment ago – and now they're mad at each other having a match? It's basically telling the audience this is a phony put-on.
7 — U.S. champion KALISTO vs. THE MIZ — non-title match — match to impress The Authority
Miz controlled the smaller Kalisto early on, then mocked Kalisto's "Lucha, Lucha" pose. Kalisto came back with a flurry of offense knocking Miz out of the ring. Miz caught his breath on the outside heading to break.
[Commercial Break at 10:35]
Back from break, Miz yanked off part of Kalisto's mask, then continued the attack. Miz got annoyed at the crowd chanting for things besides himself, so he paused to yell at the audience. Miz then went back to wearing down Kalisto. Miz thought about the Skullcrushing Finale, but Kalisto flipped over Miz into the Salida del Sol. It was good for the pin and the win.
WINNER: Salida del Sol at 9:50.
Up Next: Reigns & Ambrose vs. Sheamus & Rusev in the main event.
[Q12] [Commercial Break at 10:44]
Smackdown plug: Chris Jericho's Highlight Reel with Roman Reigns & Dean Ambrose this Thursday on USA Network.
In-ring: The Shield's music played to bring out Roman Reigns through the crowd to a mixed reaction. Reigns had a challenging time making his way down to ringside through a sea of people. Dean Ambrose, with a bandaged arm selling the Rumble PPV, then came out to a loud reaction. Cole noted the Rumble crowd went wild when Ambrose had a chance to win the Rumble and beat Triple H for the WWE Title.
The League of Nations's music then produced Sheamus, Alberto Del Rio, Rusev, and King Barrett. They talked trash toward Reigns and Ambrose before entering the ring to start the main event.
8 — ROMAN REIGNS & IC champion DEAN AMBROSE vs. LEAGUE OF NATIONS (SHEAMUS & RUSEV w/King Barrett and Alberto Del Rio) — Match to impress The Authority
Reigns started things off with sustained offense to Sheamus. Ambrose also got in offense on Sheamus, who bailed to Rusev. Reigns and Ambrose dispatched the heels from the ring, then Ambrose went flying off the top to splash The League. Reigns celebrated their hot start sending Raw to break.
[Commercial Break at 10:53]
Raw returned from break with Reigns making a hot tag to Ambrose, who went after Sheamus with fast-paced offense. But, Ambrose got caught in the heel's corner and The League ran interference behind the ref's back. Ambrose was dumped over the barricade, where he sold until The League dragged him back to ringside, then back into the ring.
[Q13 — over-run] The announcers continued to speculate on The Authority picking a #1 contender singles match at Fast Lane as the heels continued to work on Ambrose. Sheamus tried to engage the audience by yelling at them, so Ambrose responded with a massive clothesline. Ambrose then crawled across the ring to tag in Reigns.
Reigns entered at 13:00 with a flurry of offense on Rusev. Reigns big-booted Rusev, then uppercut Sheamus before dumping Rusev over the top rope. On the floor, Reigns caught Sheamus with a Samoan Drop. Double-foot dropkick to Rusev on the ring apron.
Back in the ring, Reigns did repeated clotheslines in the corner. He then cocked his fist for the Superman Punch, but Del Rio ran interference. Sheamus followed with the Brogue Kick to a dizzy Reigns, but Ambrose broke up a pin. Ambrose dumped Rusev to the outside, leaving Reigns and Sheamus in the ring. Sheamus shot Reigns off the ropes, but Reigns countered with a mid-ring spear. Reigns covered Sheamus for the win. Cole asked aloud how you cannot be impressed with that.
WINNERS: Reigns & Ambrose at 15:20. The difference in crowd reaction for Reigns and Ambrose was very obvious in this match.
Post-match: Reigns and Ambrose cleared the ringside area looking to take out The League after beating them in the match. Reigns wanted some payback for The League putting him through a table last night at the Rumble, then Reigns and Ambrose put Rusev through the announce table with a double powerbomb. Rusev was KO'ed as Reigns and Ambrose stood over Rusev. Reigns's music then played.
Suddenly, Stephanie McMahon's music played. Steph walked out on-stage to announce who's going to Fast Lane. Stephanie said that was impressive. And, The Authority always does what's best for business. She said the main event at Fast Lane will be a triple threat match between Dean Ambrose, Roman Reigns, and … Brock Lesnar. Is that supposed to be heelish because The Authority made Owens, Styles, Kalisto, Bray, and these other winners fight to impress them, and they gave the title shot to Brock, who wasn't even on the show? Or, heelish because they're making Reigns fight his friend and Brock? Overall, WWE pulled back on something like an eight-man #1 contender match featuring all of tonight's winners, which would have given Reigns the super-stacked deck again.
Reigns and Ambrose absorbed the news from the other side of the arena, then stared at each other trying to process their thoughts while catching their breath. Cole said Dean and Reigns have to fight each other … and Brock Lesnar … to make it to WrestleMania. Raw signed off 10 minutes past the top of the hour.
***
LIVECAST ALERT: We're talking your calls on the Raw post-game show at 11:30 p.m. EST at PWTorchLivecast.com breaking down tonight's show.
***
Alert: Follow PWTorch staffer's live, real-time tweets during Raw at Twitter.com/PWTorch/torch-staff.
Reax: We welcome your 0-10 score & comments on this show for a "Raw Reax" feature. To contribute your thoughts on Raw, email to pwtorch@gmail.com.
Shop: Do you shop on Amazon? Support PWTorch by using our ID when shopping. Just click THIS LINK and whatever you buy costs the same, but it gives back to PWTorch!