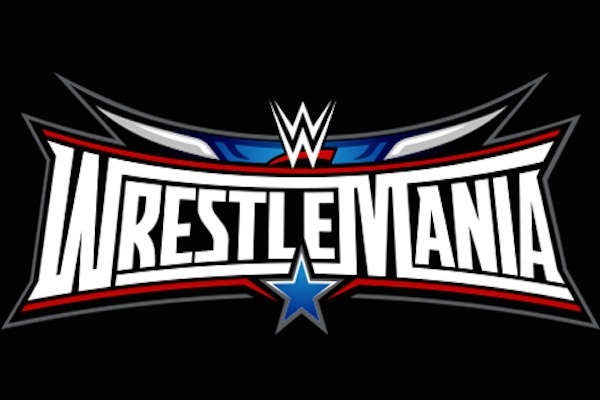 ---
SPOTLIGHTED PODCAST ALERT (YOUR ARTICLE BEGINS A FEW INCHES DOWN)...
---
The Cost of WrestleMania, Week 4: Cheaper Tickets Surface on Ticketmaster.com
Current Events
WrestleMania 32 is just about six weeks away, and the only certainty so far is that part-time wrestler and full-time executive Triple H will wrestle in the main event. All signs point to Roman Reigns challenging for the title, but WWE's storytelling has given some fans hope that he could be replaced by Dean Ambrose.
WWE did little creatively to influence WrestleMania 32 ticket sales one way or another over the last week. Raw was capped off by an awful third hour that included another skit with Goldust and R-Truth, a cold match of Heath Slater vs. Zack Ryder, and a main event pitting Big Show against Braun Strowman – in other words, things that are not going to boost interest in WrestleMania.
Ticket Sales and Trends
The most interesting development of the last week was the availability of cheaper tickets through Ticketmaster.com. For the last several weeks, the cheapest seats available were $207 each, or $459.18 for a pair once fees are figured in. However, over the last several days, Ticketmaster has released more $118 (Section 400) and $148 (Section 300) tickets. As of Wednesday morning, a search of Ticketmaster.com yielded several results for tickets in both price ranges.
There are several reasons why the cheaper tickets may have shown up suddenly. Ticketmaster and WWE may have opened up more seats at AT&T Stadium; this seems entirely possible, because many of the Ticketmaster.com search results were end zone seats.
It's also possible that people who bought tickets in advance returned them for a refund. Ticketmaster isn't quick to hand out refunds, but it is possible for someone to return tickets. A limited number of cheaper tickets may have also been held back for a variety of reasons, and were just now released.
On eBay, the total number of WrestleMania 32 ticket listings was up 6.3 percent from the previous week. However, the number of new completed listings decreased from 22 (for the week of Feb. 3 to Feb. 9) to 15 (for the week of Feb. 10 to Feb. 16), a decline of 31.8 percent. This includes tickets to Axxess, WrestleMania 32, and Raw on the following night.
The sample size is small, but on average, tickets to WrestleMania 32 that were sold on eBay over the last week were about 35 percent higher per ticket than the original price (face value plus estimated Ticketmaster fees).
For example, one listing for four tickets in Section 343, Row R, ended at $860. These tickets had a face value of $148, or $592 for four. With fees, the original price of the tickets was somewhere around $680. In other words, the winning bidder on eBay paid roughly $180 more for the package, or $45 more (26 percent more) per ticket.
Pairs of tickets that are sold on the secondary market tend to sell for a higher per-ticket markup, simply because there is a larger target audience. There are more people looking to buy two tickets than there are people willing to buy four. A pair of tickets in Section 342 (close to the previously mentioned four tickets in section 343) sold for $450, up from the original Ticketmaster price of about $340. The winning bidder paid about $110 over the original price, or $55 more (32 percent) per ticket.
During the previous week, WrestleMania 32 tickets that sold on eBay ended at about 32 percent higher than face value per ticket. In fact, during each seven-day period over the last month, the average per-ticket markup on completed eBay listings has consistently been about 30 percent. It's tough to jump to too many conclusions, given the small sample size, but it is noteworthy that the average per-ticket markup has consistently been about one-third of the original ticket price. It will be interesting to see if this trend continues over the next six weeks.
Analysis
The addition of cheaper tickets from Ticketmaster makes it tougher for secondary market sellers to make a profit. That's probably a big reason why the number of completed eBay listings for WrestleMania tickets was down significantly from last week. Since people had access to cheaper seats through Ticketmaster, they didn't have to turn to eBay and pay the extra 30 percent, on average.
Primary and secondary market activity should pick up considerably starting next Sunday. As fans get a better idea of what the WrestleMania 32 card will look like, they'll decide whether to keep, buy or sell tickets.
PWTorch Collectibles Specialist Michael Moore can be contacted at michaelmoorewriter@gmail.com, or follow him on Twitter @MMooreWriter.