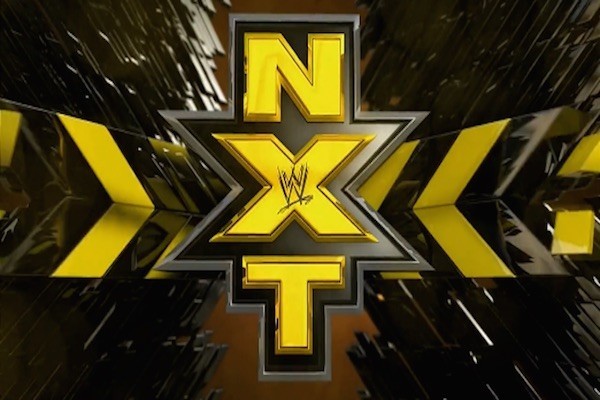 ---
SPOTLIGHTED PODCAST ALERT (YOUR ARTICLE BEGINS A FEW INCHES DOWN)...
---
2/17 WWE NXT HITS
American Alpha and Enzo & Cass vs. Blake & Murphy and Dash & Dawson: This was a fun opener to kick off the show. If anything, this match highlighted what I've been saying since late '15 – the NXT tag team division is at an all-time high and these four teams are the cream of the crop in NXT right now. Ironically, I feel like the first team that will debut on the main roster (TV side of things) will be Zack Ryder & Mojo Rawley (save the emails and tweets, I know Ryder isn't debuting on the main roster, I'm talking about them as a team). On a side note, what's with American Alpha's singlets? They look like a new generation edition of High Energy! I'm a big fan of Chad Gable and Jason Jordan as a team, but their ring gear this week has got to go!
Asuka vs. Deonna Purrazzo: This gets a minor hit as I've started to grow tired of the Asuka squash matches at this point. She's past the honeymoon stage of her run and these aren't needed to get over how dangerous she is in the ring anymore. Having said that, it was still an effective squash and I liked that Purrazzo got some promo time before the match and it was fun to see her child-like enthusiasm turn into dread as the match swung into a higher gear.
Samoa Joe vs. Sami Zayn: A strong showing from both Zayn and Joe in the main event. Considering how the match ended, they also didn't give away too much for what I'm guessing will be another singles encounter in the next few weeks. Although the match itself was good and I consider this a hit, this is now twice in a months time that we've gotten a screwy finish for a NXT main event. That's not what most of us have come to expect from NXT.
I agree with fellow PWTorch contributor Justin James that since this is a longer than usual amount of time between NXT Takeover events, that perhaps the booking rhythm is a bit off and more TV time is being used to establish newer wrestlers. This means some angles are being drawn out a bit further in order to get to "NXT Takeover" in Dallas. Needless to say, another match between Zayn and Joe is never a bad thing and I'm still looking forward to it.
2/17 NXT MISSES
Tye Dillinger vs. Alex Riley: This is a minor miss for me but not because of the in-ring work. Both guys worked hard to put on a good match and tell a good story. Dillinger scoring the upset was not a bad booking decision and he deserves a little rub after helping to get some other wrestlers over lately by taking some losses despite being over with a lot of crowds (including the one I was at in Pittsburgh last month). The miss for me comes out of confusion. Perhaps I missed something, but isn't Riley the heel?
On commentary, Corey Graves (who does a great job overall) went out of his way to rag on Riley for his disposition. However, Riley has been ripping the fans and NXT itself for the little-to-no fanfare that he's received since coming back. This seems like something that Graves would endorse considering he is the heel announcer on NXT. I suppose that this still needs to play out some, but I hope that the "shades of gray" concept from the main roster is not trickling down to NXT. Much like I stated above about the lack of screwy finishes, I think most of us that watch NXT also are used to clearly defined faces and heels. I, for one, am not looking for any wrestler to be booked in a fashion that I'd be indifferent towards.
Tony Donofrio is a Specialist for PWTorch covering a variety of topics and promotions. You can reach Tony at TonyDonofrio@icloud.com or follow him on Twitter @TonyDonofrio.