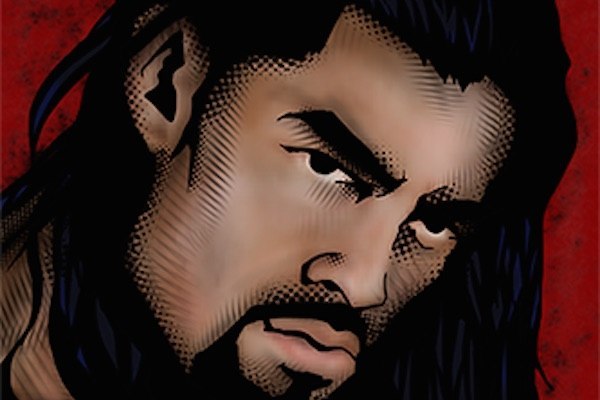 ---
SPOTLIGHTED PODCAST ALERT (YOUR ARTICLE BEGINS A FEW INCHES DOWN)...
---
WWE Fastlane is in the books! It was a fairly middle of the road show, but there were two solid bouts and having had the benefit of seeing Raw I'd say we're in for an interesting few weeks.
Before we get rolling, I've been asked a bit about the Titus O'Neil situation. The suspension seems strong, but you don't mess around with your boss ever, especially on TV, and ESPECIALLY if your boss is Vince McMahon. If Vince high-fives you, you better sell it like you would the Tombstone. Anyway. On to the show…
BEST MATCH – CHRIS JERICHO VS. A.J. STYLES
This was my favourite of the three match series between the two, and although there were definitely a few moments of seeming miscommunication, in general this was a big thumbs up. I think having Jericho kick out of the Styles clash was an odd booking decision, but Jericho tapping at the end was a major win for Styles. Here's hoping we get to see Styles and Kevin Owens tear the house down in Dallas.
WORST MATCH – CURTIS AXEL VS. ADAM ROSE
Why is this on "pay per view?" Why were Alberto Del Rio and Kalisto on the pre show? What purpose did this serve? And although it wasn't a match, that New Day-Edge & Christian segment? Oof. Piles of talent in the ring, but it did nothing for me at all.
BIGGEST SURPRISE – YOU LOVE ROMAN! SAY IT!
I guess it wasn't necessarily a surprise to some, but regardless of how the crowd has been reacting to him, I guess the WWE decided to stay the course and not shake things up for the WrestleMania main event. Even more baffling was Triple H destroying Reigns the next night on Raw, complete with total babyface crowd-pandering. Maybe they've given up on swaying the crowd? Still, I'm sure the match will be great… but I think Reigns is going to be entering hostile territory come Dallas.
BIGGEST LETDOWN – TREADING WATER
This was an okay show, butt if you missed it you certainly don't need to worry. Everything was pretty much just there to get through to the next night, in my opinion. WrestleMania didn't see any shake-ups (until Raw that is), but at least I'm interested to see where they go from here.
BEST QUOTE – EDGE
The segment was painful, but Edge telling Alberto Del Rio that Edge, who is retired, has done more in the last five years than Del Rio has was funny.
BEST MOVE – SHIELD POWERBOMB
A nice nod to Ambrose and Reigns's past.
BEST MATCH FINISH – A.J. STYLES VS. CHRIS JERICHO
Jericho's job at selling the 'calf crusher' was outstanding. A great end to the match and possibly to their series?
OTHER THOUGHTS
– Alberto Del Rio and Kalisto had a good match on the pre-show. I really wish they'd do more with Del Rio, as he's a great worker and is more than capable of a run at or near the top again.
– Ryback, Kane, and Big Show beat The Wyatts? Huh. Curious booking for sure. Where does this leave Bray for Mania?
– The Divas tag was a nice opener. It feels like the division is getting back on track again, and I expect Banks to be involved in something special at WrestleMania.
– Kevin Owens and Dolph Ziggler had a fun match, on par with their seemingly dozens of TV outings.
– I like that Charlotte retained the Divas Title. Will Brie get a title win before she rides off into the sunset, though?
WHAT IT'LL BE REMEMBERED FOR
I suppose the start of the Reigns era after a few (quite a few) bumps in the road? The crowd still simply doesn't want to see Roman in the top position, but it looks like that's what we're getting. Fastlane was a decent show, nothing spectacular. I'd seek out Jericho vs. Styles and the main event.
Follow me @nathankyght. We'll retweet things, tell jokes. It'll be grand.
UPDATED 2016 PPV EVALUATION RANKINGS
1 – WWE ROYAL RUMBLE (2016-01-24)
2 – WWE FASTLANE (2016-02-21)
3 – TNA ONE NIGHT ONLY LIVE! (2016-01-08)