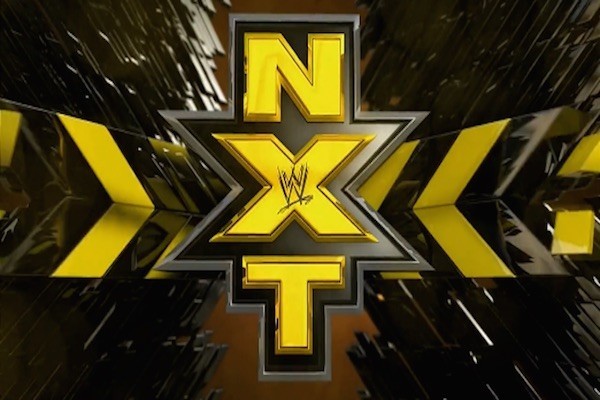 ---
SPOTLIGHTED PODCAST ALERT (YOUR ARTICLE BEGINS A FEW INCHES DOWN)...
---
WWE NXT Report
March 16, 2016
Taped at Full Sail University
Report by Justin James, PWTorch NXT contributor
[Q1] Tonight is American Alpha vs. The Vaudevillains in a #1 contender match for the Tag Team Championship, as advertised for last week.
Pre-credits, a long package reviews last week's intense 2/3 Falls match between Sami Zayn and Samoa Joe for the #1 contender spot against Finn Balor at NXT Takeover: Dallas. This match looks great on replay. It seems as if Zayn is getting shifted to the main roster, in what has been a rather lackluster introduction thus far. At least he isn't paired with Summer Rae.
Sami Zayn starts the show off, dressed to wrestle. He isn't selling any injuries at all, which is rather unlike him. He has a mic. He didn't just have a match, he went to war with Samoa Joe. He says he is not embarrassed by the loss, as he went toe-to-toe for almost an hour, and if his fingers were a bit longer he may have won. He puts over Joe and says he wants to be the first-ever two-time champion. The only thing he is upset over is that Takeover: Dallas will be huge. Zayn starts to talk about being the "proud papa of NXT" and William Regal's music interupts.
Regal says that Zayn deserves to face one of the best in the world. Regal books Zayn against a new signee… and introduces… Shinsuke Nakamura from Japan. The crowd goes wild with "holy s–!" chants. Zayn looks impressed. Graves is insane for this. Graves calls him the "best Superstar in the world."
Booked for tonight is American Alpha vs. The Vaudevillains, plus Bayley & Asuka facing Eva Marie & Nia Jax. First is tag action with The Hype Bros. coming out to face Angelo Dawkins and a new recruit, Kenneth Crawford.
1 – THE HYPE BROS. (ZACK RYDER & MOJO RAWLEY) vs. ANGELO DAWKINS & KENNETH CRAWFORD
Rawley and Crawford start. Crawford sends Crawford packing, then shows that Dawkins isn't hype either. Ryder in. Missile dropkick knocks Dawkins's headband up. Dawkins slips out of the ring with Crawford's help to escape the Broski Boot set-up.
Ryder gets tripped up on the apron and Dawkins puts the boots to him. Double tag and Rawley lands a series of shoulder blocks to Crawford, then clears Dawkins from the apron and hits a discus punch. Hype Ryder ends it.
WINNERS: The Hype Bros. in 3:23. Fun match to get the crowd happy and get a win for the Hype Bros.
[Q2] Video package from NXT at the Arnold Classic. Finn Balor reminds us that last year's Arnold Classic was NXT's first road trip. Triple H and Arnold Schwarzenegger made an appearance and get some kids to flex their muscles. A long series of fans put over NXT. Balor immitates Arnie.
Backstage, Emma and Dana Brooke are walking out for a match, and run into Deonna Purrazzo. Emma reminds her that they warned her about Asuka, and tonight will be even worse. Purrazzo vows to stop the Emma-lution. Emma is incredulous. Broke says no head pat for Purrazzo… psych! Head pat.
Deonna Purrazzo comes out first. I finally satisfied my curiousity as to Brooke's lack of in-ring action, as she has apparently announced on Twitter that she is pregnant. I suspected as much from her recent appearance.
2 – DEONNA PURRAZZO vs. EMMA (w/Dana Brooke)
Emma immediately takes the match over, abusing Purrazzo with her offense. Purrazo tries to rally, but a clothesline puts Purrazzo right on her back. Emma chooses to gloat rather than make a cover. Tree of Woe, and Emma keeps kicking Purrazzo in the spine. Emma-mite Sandwich. Purrazzo with a brief comeback, but Emma dodges in the corner and locks in the Dill-emma in the corner. Emma Lock, and Purrazzo taps.
WINNER: Emma in 3:50. Purrazzo still isn't getting much offense in or opportunity to show herself, but Emma is being kept strong.
Recap of Enzo Amore and Colin Cassady vs. The Revival at Roadblock last weekend.
The Vaudevillains are warming up in a hallway. Tommaso Ciampa is out to face Jesse Sorensen.
3 – TOMMASO CIAMPA vs. JESSE SORENSEN
Ciampa starts with immediate offense. Stiff knees in the corner. Ciampa drops the knee pad and hits a hard knee. Ciampa wants a powerbomb, but Sorensen blocks, and lands a clothesline for a two count. Ciampa with no wasted time, going right into a side chinlock. Meanwhile, the announcers reinforce "Takeover: Dallas" at 10:00 p.m. EST on Friday, April 1.
Sorensen on the attack for a moment. He tries ten punches in the corner, but Ciampa escapes, then punishes Sorensen in the corner. Armbar and Sorensen taps.
WINNER: Tommaso Ciampa in 2:30. It looks like NXT is ready to commit a bit more deeply to Ciampa. I think that is a smart move based on what Ciampa has shown us in NXT.
[Q3] Flashback to last month at the end of the Bayley-Carmella Women's Title match when Eva Marie and Nia Jax reasserted themselves, only for Asuka to make the save.
The amount of heat Eva Marie gets is just amazing. As usual, Graves jumps on Tom Phillips for talking during Marie's entrance. Graves says that Asuka and Marie in the ring remind him of a National Geographic video where a cute fawn is eating near a river and you know a crocodile is about to jump out of the water and eat the deer. Yup, that's about right.
4 – NXT Women's champion BAYLEY & ASUKA vs. NIA JAX & EVA MARIE – Tag Team match
Jax and Bayley start in the ring. Let's see if Jax is dumb enough to tag Marie in. And… 20 seconds in, she does. Marie walks right into a drop toehold then Bayley helicopters on her. Bayley drags Marie into the corner to tag in Asuka. Phillips pops for Asuka to tear Marie apart. Marie lands an elbow to Asuka's face. Asuka ducks another, then lands a sick series of knee lifts to Marie's face, then Yes! kicks. Hip splash sends Marie to the ropes.
Asuka sets up Bayley to tag in. Blind tag lets Jax hit a Samoan Drop to Bayley as Marie scampers to the outside. But, Jax tags Marie back in again. Marie basks in the "you can't wrestle" chants as she keeps Bayley grounded. Bayley with a surprise roll-up for a one count, then jackknife for zero. Marie slaps Asuka on the apron to a "you —-ed up!" and Jax has to break up a cover. The ref is busy with Jax, so Asuka knocks Marie silly with a roundhouse from the apron. Eva then stumbles right into a Bayley-to-Belly.
WINNERS: Bayley and Asuka in 4:02. Fun match to see Bayley and Asuka get some ring time.
William Regal comes up. He says that Bayley has once again set the standard for what a champion should be, and Asuka has elevated "what was already the stand-out division in the entire industry." He makes it official: Bayley against Asuka at Takeover: Dallas for the NXT Women's Championship. Graves says that Bayley is now the deer drinking by the river. Bayley looks like it after taking a few seconds of the Asuka Grin.
[Q4] Replay of Baron Corbin ambushing Austin Aries and Regal seething. Interview with Austin Aries, Phillips, and Graves at the desk, with Aries backstage in a unique split screen. Aries thanks them for his welcome, and says that he had lots of offers and NXT is where he wanted to be. Regal apologized to Aries, but Aries didn't need it. Corbin should have just asked him for advice, as he's been a champion everywhere. Corbin is insecure. Aries didn't get handed a contract for being big, he earned it for being experienced and good. And he will show Corbin why he is the greatest man who ever lived.
[ J.J.'s Reax: Really solid promo from Aries, showing him as confident but not cocky. ]
An ad for next week's NXT focuses on Asuka vs. Emma.
Not much time left for American Alpha against The Vaudevillains. That's a shame, but American Alpha winning in short order is what they need to look strong going into Dallas.
5 – AMERICAN ALPHA (JASON JORDAN & CHAD GABLE) vs. THE VAUDEVILLAINS (AIDEN ENGLISH & SIMON GOTCH) – Tag Team Championship #1 Contender match
Gable immediately takes Gotch down. Apparently Dan Gable has endorced Chad Gable's work. Join the club! Gotch bridges out of a cover, and reverses it around. Gable with a slick take down. English tags in, but Gable takes him into the corner. Jordan tags in. Teamwork keeps the Vaudevillains out of the ring.
[ Break ]
Did NXT start getting an over-run, or is this really going to be the shortest main event NXT has had in a very, very long time in terms of televised content?
Gotch has Gable in a front facelock out of the break. Gotch retains control of Gable. Gable can't make the tag. Gable continues to be worn down by The Vaudevillains. Gable dodges a knee drop frop English, but he can't make the tag. Gable schoolboys Gotch into the ropes, and there's a double tag.
Jordan with hot tag offense to both Gotch and English. Suplexes to both, straps are down, and spear in the corner. Gotch interferes to block the double-team finisher, then Gable dodges a top rope senton, yanks English from the corner, rolls over him, then goes right into a German Suplex that nearly kills English. Gotch breaks up a pin, though.
Belly-to-belly on the outside from Jordan neutralizes Gotch. Gable to his feet, but he walks into an inside cradle for two. Powerbomb plants Gable for a nearfall. English goes ape on the kick-out. Jordan makes the tag, then Gable whips English into the corner. American Alpha team finisher, and Jordan has his head on a swivel to protect the cover for the win.
WINNERS: American Alpha in 7:40. The insane sequence with Gable's suplex to English looked even more nuts on replay. Despite the use of a worn-thin match formula, Gable and Jordan still stop my heart at least once in a match with their talent.