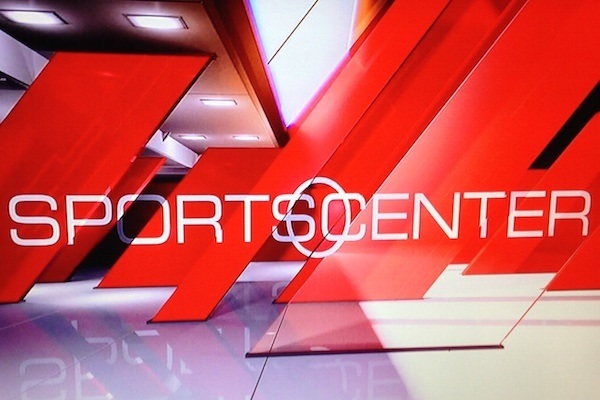 ---
SPOTLIGHTED PODCAST ALERT (YOUR ARTICLE BEGINS A FEW INCHES DOWN)...
---
WWE on SportsCenter
Guest: Stephanie McMahon
Airdate: March 29, 2016
During the 10:00 a.m. EST hour of SportsCenter, WWE executive Stephanie McMahon sat down with Hannah Storm for an in-studio one-on-one interview.
McMahon's one-on-one followed UFC Women's champion Miesha Tate live in-studio, which Stephanie referenced during her interview talking about WWE attempting to re-brand their women's roster, drawing inspiration from the likes of Tate and Ronda Rousey.
Storm followed up by asking if Rousey will be part of WrestleMania 32 or a future WWE event after her big role at WM31 last year. Stephanie said they had a lot of fun with Rousey last year and it would be "amazing to have Rousey come back to WWE."
The interview opened with a still shot of Hulk Hogan and Roddy Piper from WrestleMania 1 at Madison Square Garden to show WrestleMania's progression from WM1 to WM32 trying to set an attendance record at AT&T Stadium.
Stephanie opened the interview talking about her villainous character playing a power-abusing authority figure in WWE storylines. She noted that her husband, Triple H, is WWE champion and he will be facing Roman Reigns at WrestleMania.
Asked what it's been like having her brother, Shane, back in the WWE fold for WrestleMania, Stephanie said it's been awesome. She said Shane basically raised her – for better or worse – while her parents, Vince and Linda McMahon, operated the WWE family business.
Stephanie explained Shane's fight against The Undertaker at WM32 trying to gain control of WWE as part of the family power struggle.
Asked if her daughters will be part of WWE down the road, Stephanie said her oldest daughter wants to be a Diva. She said their children understand that mom and dad are playing villains on TV and "they have fun with it" in the home setting.
Stephanie said her daughters will have to earn being in the wrestling business, like she did having to work extra hard because she was the boss's daughter. "You constantly have to prove yourself," Stephanie said.
Storm also asked how WrestleMania landed at AT&T Stadium in Texas. Stephanie talked about Cowboys executive Charlotte Jones Anderson, the daughter of Cowboys owner Jerry Jones, making a winning pitch to Vince McMahon and Co. at WWE headquarters. She said Charlotte has an "amazing vision to make things happen" and she enjoyed watching Charlotte produce the "live event" aspect of a Cowboys game when they visited the stadium last year.
Stephanie closed the interview talking about the WWE audience being full of energy that you can't help but get "swept up in it." She said everyone wants to be part of it, especially at WrestleMania.