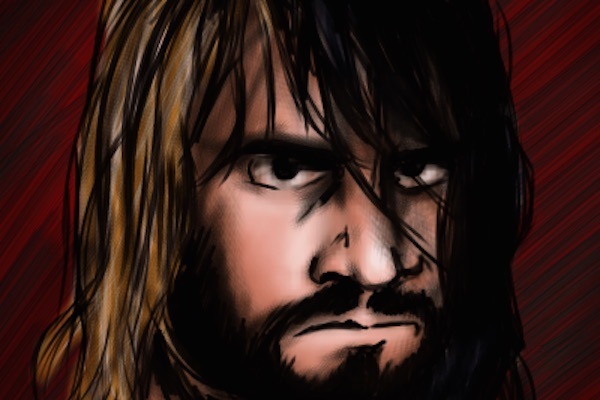 ---
SPOTLIGHTED PODCAST ALERT (YOUR ARTICLE BEGINS A FEW INCHES DOWN)...
---
WWE on ESPNews SportsCenter
Airdate: Tuesday, May 24, 2016
Guest: Seth Rollins
Host: Jonathan Coachman
The interview segment started with a video package recapping Seth Rollins acting excited to be back in front of adoring fans on Raw… before darkness took over and he cut a heel promo on the audience that he doesn't need anyone to get the WWE Title back from Roman Reigns.
This led to Coach interviewing Rollins live via satellite. Cue up Seth's heelish cackle and laugh. Rollins said while being on the sidelines for seven months, he envisioned the moment of returning to the ring. He then exited heel character mode for the rest of the interview to say that it was surreal hearing such a strong reaction at Extreme Rules on Sunday for his return.
Coach took Rollins back to the November European Tour where he tore his knee in the ring. Rollins said when it first happened, he didn't think anything of it. "There wasn't a lot of pain; the sensation was quick," Rollins said. "It wasn't until I got the result back from the MRI that the doctor said, 'You're not getting in the ring for a while, kid," and he realized everything was going to change.
Rollins said he's a very goal-oriented person and he set a goal of finishing the rehab as soon as possible. As video of his rehab exercises aired, Rollins said rehab is up to each person on how much time they want to put into it, so he was doing two-a-days and pushing the limits of his knee.
Rollins said the hardest part of the injury was knowing he was going to miss WrestleMania. Rollins said he put so much work into being WWE champion to get a prominent spot that it "broke my heart" not to be part of WM32. He said that was "really hard to come to terms with."
Coach talked about the main event picture always changing, like A.J. Styles now being in the mix. Seth said there is pressure with trying to stay at the main event level, but he's confident in his abilities that he'll be right back where he belongs in the main event mix.
Asked about the influx of NXT wrestlers on the main roster, Rollins said he loves all of the new additions to the roster. He said iron sharpens iron, so guys who are hungry coming from NXT pushes everyone else in the locker room, including himself. "I can't wait to get back in the ring with guys I haven't been in the ring with in a long time, or ever," Rollins said.
Coach asked for a wrestler he most wants to mix it up with. Rollins identified Apollo Crews and Sami Zayn. But, mainly, A.J. Styles. Rollins said he wrestled Styles once in front of a very small crowd in a very small armory in Iowa ten years ago. "So, it would nice for that to come full circle," Rollins said. He said he modeled his career after Styles, and he would like to lock up one more time, this time on a much bigger stage.
Coach followed up by asking if Seth's knee is 100 percent. Rollins said he is definitely 100 percent, otherwise he would not be back right now. He said he put in a lot of work to make sure he is completely capable of matching or exceeding his work from before the injury.
Coach closed with a Happy Birthday wish this weekend. Rollins said he's about to turn 30, so don't bring it up because he's living up his final week in his 20s.